10 Things to Look Forward to in 2023 in Raleigh, N.C.
Friday, January 13, 2023, 11am by Michael Robson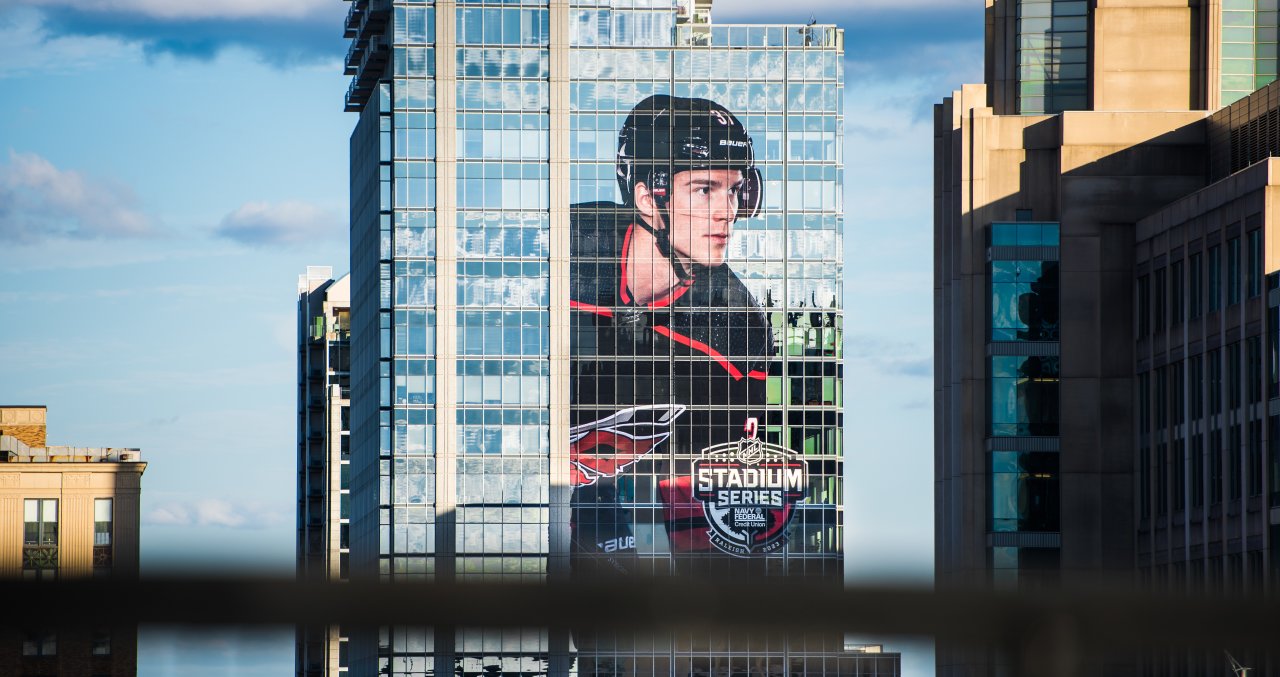 We're all thrilled to have turned the page to a new year, and we've got a great feeling about good news on the horizon in the Raleigh area. For 2023, there are special events on the calendar, new places to explore, big restaurant openings lined up and plenty more to look forward to. We're so happy to share some of this good news with you!
Rush Hour Karting doubles up with new Morrisville facility
Adam Saad's Rush Hour Karting has been an adrenaline junkie favorite since first opening in Garner in 2005. Visitors hop behind the wheel of European-designed, gas-powered karts and zoom around hairpin curves and down high-speed straights, hitting speeds of up to 40 mph with eyes set squarely on the winner's circle. Truly a hit with both kids and adults (and billed as "serious adult fun" by the Rush Hour crew themselves)—plus perfect for birthday parties, corporate outings and more—Rush Hour Karting is ready to expand their footprint. 
A second facility in Morrisville—just a minute or two from RDU International Airport and Research Triangle Park—will soon open to the public, highlighted by the state's first two-story racing track and electric karts this time around (just as fast, with more torque, the ability to reverse away from walls and no emissions) and a 300-person conference room for good measure. The facility is projecting opening day to be Jan. 26!
One spectacular weekend of hockey and entertainment
Hockey. At night. Outdoors. In Raleigh!
The Carolina Hurricanes—celebrating their 25th anniversary season in the Tar Heel State this season and one of the NHL's top contenders for the Stanley Cup—are set to host the Washington Capitals in the Navy Federal Credit Union NHL Stadium Series™ game under the lights at Carter-Finley Stadium (where the North Carolina State University football team typically battles on the gridiron in front of 60,000 fans).
The game will take place on Sat., Feb. 18, at 8pm. Tickets were essentially sold out months ago, but are still available through Ticketmaster's "verified resale" program.
On Fayetteville St. in downtown Raleigh, a free, family-friendly Carolina Hurricanes Fan Fest will take place on Fri., Feb. 17, from 11am-9pm, featuring Hurricanes alumni, street hockey and ice skating, as well as local vendors, food trucks, craft beer, live music, art installations, photo stations, kids' zone activations and inflatables. Also part of the weekend festivities, Hootie & the Blowfish will perform at PNC Arena on Friday evening. 
First announced in Feb. 2020, the Hurricanes were originally scheduled to play a Stadium Series™ game in 2021 but healthy and safety concerns surrounding COVID-19 meant the game was canceled.
The Town of Apex turns 150 years old
Incorporated Feb. 24, 1873, Apex, N.C., turns 150 years old next month (and now is as good of a time to visit as ever).
Named for its original rail station located at the highest point along the old Chatham Railroad, Apex has long been known as the "Peak of Good Living"—the town made the phrase its official slogan back in 1975, and the branding came to fruition in at least one notable way when MONEY Magazine named Apex the best place to live in America in 2015. 
Today, Apex has a rapidly growing population of about 60,000 and a Downtown Historic District that oozes small-town charm—Southern Living recently named the "darling downtown" among the various reasons Apex makes for a perfect holiday visit. 
Some notable events to potentially plan a trip around: 

Raleigh Iron Works delivers destination dining and entertainment
A mixed-use development in a booming part of Raleigh just north of downtown, Raleigh Iron Works has recently announced a heavy-hitting lineup of retail tenants that will begin to open this spring just across from Dock 1053 (home to Hummingbird, Lynnwood Brewing Concern, Wilson's Eatery and others; Dock 1053 is a project by Grubb Ventures, the same team behind Raleigh Iron Works). 
An incredible adaptive reuse of historic structures paired with new construction, more than 65,000 square feet of retail space (plus nearly 200,00 square feet of office space) will open up this year, with high profile tenants including Ponysaurus Brewing, Brodeto (a new restaurant concept from chef Scott Crawford), East Cut Sandwich Bar, Andia's Ice Cream and "eatertainment" concept Jaguar Bolera (expected to blend elevated dining and craft cocktails with karaoke, duckpin bowling, darts and other games and activities), among others.
A second phase of the project, The Salvage Yard at Raleigh Iron Works, may also begin to open late in 2023 or early 2024, with tenants including a massive new Triangle Rock Club location and a 6,000-square-foot taproom concept from Bond Brothers Beer Company.
More big new restaurants
Want to know about more good eats and drinks coming in 2023? We're eyeing these spots with future date nights and family outings in mind:
Note: Check out our list of the best restaurants that opened in 2022 in the Raleigh area here.
Exhibition: Ruth E. Carter: Afrofuturism in Costume Design
Creating pieces for films including "Black Panther," "Malcom X," "Selma" and "Do the Right Thing," Academy Award-winning costume designer Ruth E. Carter has defined generations through her work in film and TV. In this highly anticipated exhibition at the North Carolina Museum of Art—opening April 1 and running through Aug. 6—more than 60 of Carter's original garments will be on display, while also showcasing her immersive process, historical research and the attention to detail that imbues every project she brings to life.
Joining Carter's work at the North Carolina Museum of Art in the spring is Michael Richards: Are You Down?, the largest exhibition to date of sculptures and drawings by the late artist Michael Richards, whose work gestures toward both repression and reprieve from social injustices and the simultaneous possibilities of uplift and downfall, often in the context of the historic and ongoing oppression of Black people. This exhibit will run March 1 through July 23.
North Carolina Freedom Park opens in downtown Raleigh
North Carolina Freedom Park—a long-planned park aiming to honor the African American struggle for freedom and liberty for all—broke ground in late 2020 just a few blocks from the North Carolina State Capitol (corner of N. Wilmington and E. Lane Sts.), with plans to start full construction this year. The park will include phrases and quotes from famous Black North Carolinians engraved throughout the space, and a 40-foot-tall sculpture in the middle of the park—the Beacon of Freedom—will shine a light into the night sky to reflect the fire for freedom.
Designed by the internationally known late architect Phil Freelon, the park is being built by Holt Brothers Constructions—founded by former NFL players Torry and Terrence Holt—and expects to open in summer of this year.
Downtown Cary Park unveils state-of-the-art play space
A vision more than 20 years in the making, this seven-acre park project in the heart of downtown Cary is prepared to provide state-of-the-art space for all to enjoy—children, adults and even dogs, too (the eagerly anticipated Bark Bar will act as a casual dining spot and off-leash dog play area).
Elevated walking paths, interactive water features, a full-service restaurant, larger-than-life art pieces, flexible lawn space and much more will be unveiled this summer to much fanfare, adding to an area that has already expanded its leisure and hospitality appeal over the last several years (The Mayton, Cotton House Craft Brewers, MC Restaurant, Di Fara Pizza Tavern, Geluna Gelato and others are a good starting point for an itinerary!).
A similar kid-friendly park area, the Gipson Play Plaza at Dorothea Dix Park, is expected to open in 2024.
Dueling Dinosaurs take center stage
Dueling Dinosaurs, an exhibit 67 million years in the making and one of the most important paleontological discoveries of our lifetime, is like nothing scientists had ever seen before. Buried and fossilized side by side during the Late Cretaceous period and discovered in 2006 in Montana, the Dueling Dinosaurs are among the most complete skeletons ever discovered of a Triceratops and Tyrannosaurus rex—including what is thought to be the only 100% complete skeleton of a T. rex known anywhere in the world.
These historic fossils have taken up residency at the North Carolina Museum of Natural Sciences, where a new lab is being built to put them on display. This DinoLab will allow the public to watch as scientists work to uncover long-buried secrets within. (How did they die? Were they actually dueling?) The lab is scheduled to be completed and open by the end of 2023.
50th annual production of Theatre In The Park's A Christmas Carol
Perhaps the Raleigh area's most beloved holiday tradition (and longest-running performing arts production), this hilarious and emotional stage play from local passionate mind Ira David Wood III has wowed more than a million guests over the past 49 years. The musical comedy adaptation of the Dickens classic, in which Wood himself puts on an incredible performance as Scrooge, has been a longstanding tradition for families in the area—tickets tend to go quickly so plan ahead!
A Christmas Carol will take to the stage at the Martin Marietta Center for the Performing Arts in downtown Raleigh in December (exact dates to be announced), and you can see the rest of the 2023 season for Theatre In The Park here (including a can't-miss stage biography of Sir Walter Raleigh).
Comments