The Best Restaurants That Opened in 2022 in the Raleigh Area
Friday, December 16, 2022, 2pm by Michael Robson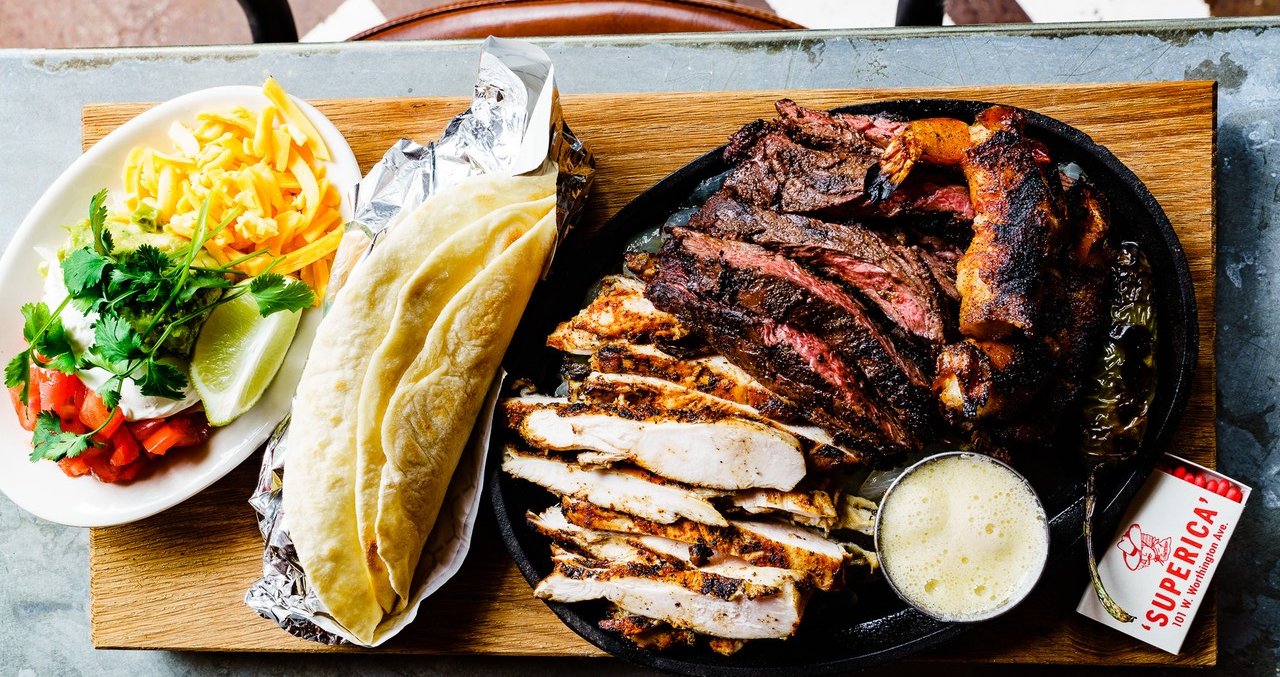 A look back at food news in 2022 in Raleigh reveals an undeniable truth—the best things in life are worth waiting for. 
It was three years ago now that chef Michael Lee announced his critically acclaimed M Sushi concept would be coming to Cary. 
When M Sushi finally did open in September of this year, local fans of Lee's work rejoiced over his return to the Raleigh/Wake County area. It's been seven years since the Korean-born chef sold Sono Sushi—a downtown Raleigh hot spot where he earned a loyal following—and began his new M Restaurants venture.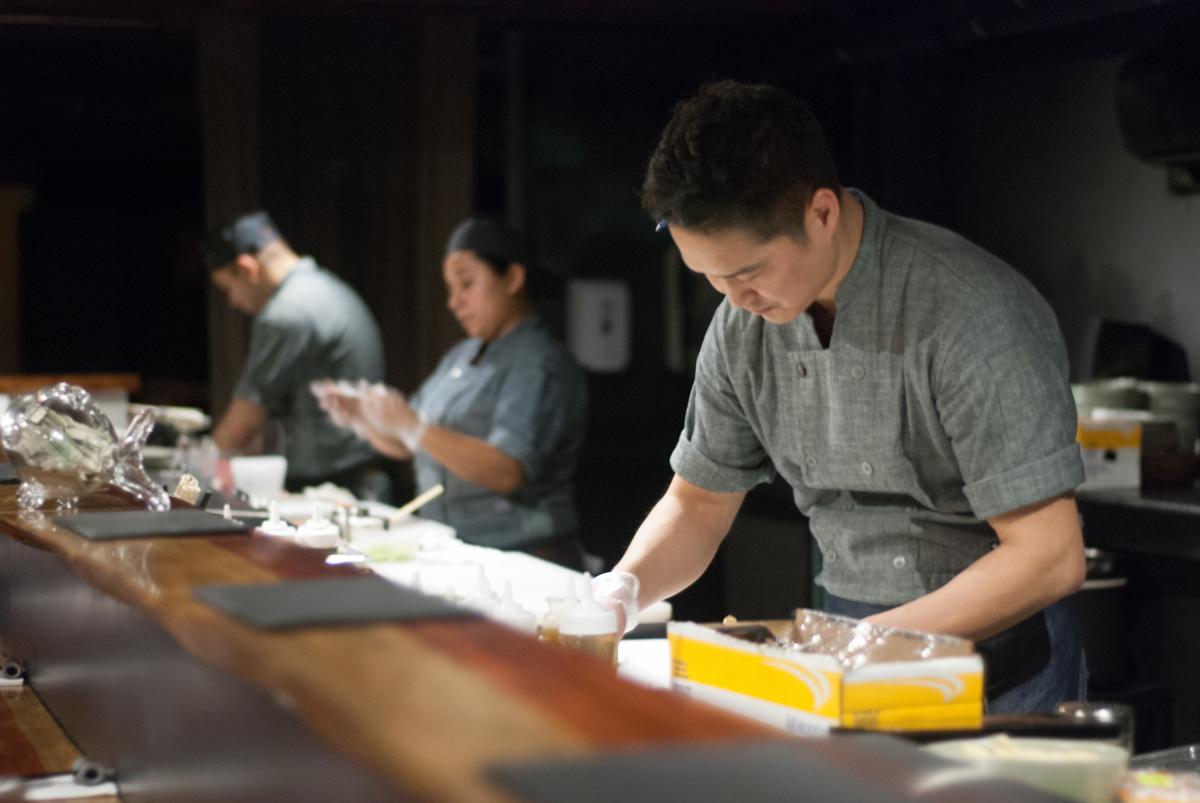 Why is Lee expanding his dining empire now, and why in Cary?
"This is a major milestone for M Restaurants and a great opportunity to share my passion with a broader audience of diners," Lee said at the time of the M Sushi announcement. "I was immediately drawn to Fenton because of its impressive roster of chefs already on board."
Fenton is the wildly impressive live-work-play district that opened this summer just a little more than 10 minutes down the highway from the center of Raleigh. And while retailers like Williams Sonoma, lululemon, Athleta, Nike, Arhaus and others are a major draw, the entire concept was designed around big-name chefs. 
Lee is joined at Fenton by Oscar Gnapi, executive chef at Colletta—a family-style Italian restaurant that boasts chic decor, a beckoning patio and a menu of comforting favorites—as well as chef Ford Fry, a five-time James Beard nominee for Outstanding Restaurateur and the creator of Superica, a colorful Tex-Mex taco and margarita joint.
A flagship steakhouse from beloved local chef Scott Crawford—first announced in 2018—is still to come as well.
"Cary is positioned to become the next hot dining destination in the Triangle," Lee said, "and I'm eager to be part of it."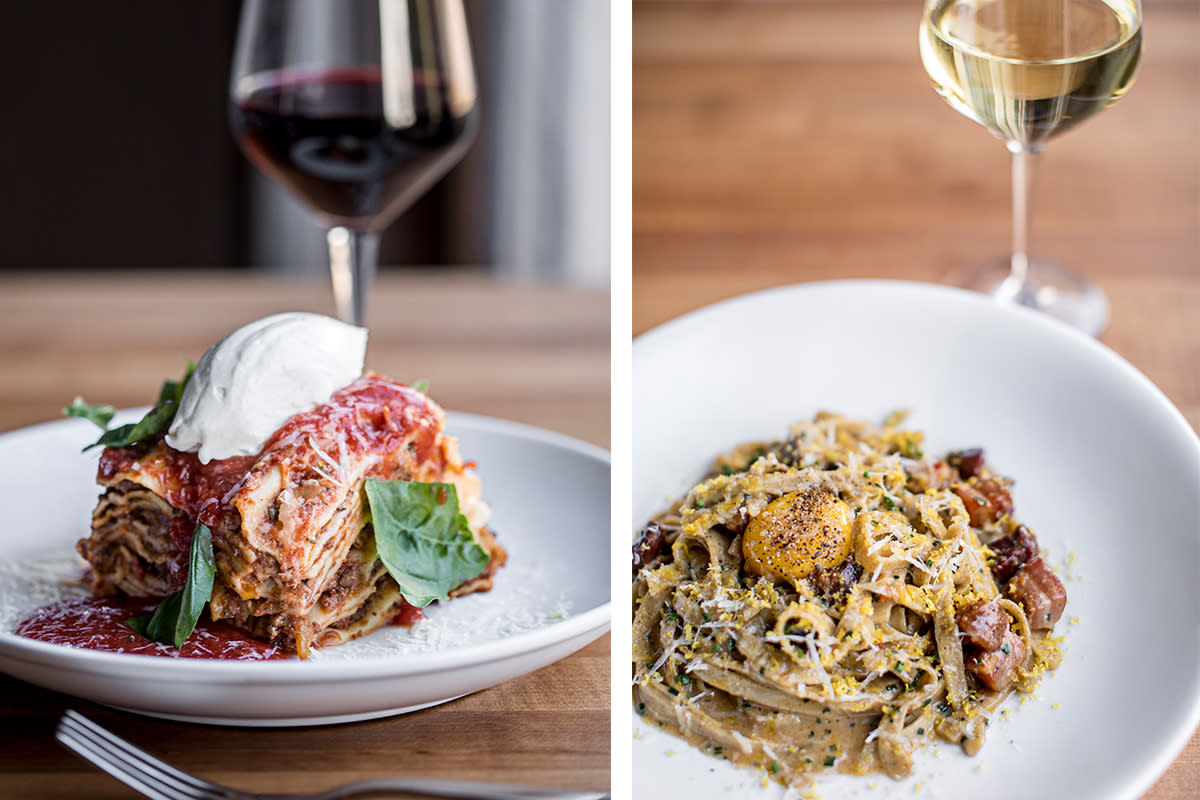 Elsewhere, in downtown Raleigh, barbecue buddies Marc Russell and Adam Cunningham conquered a myriad of hurdles over the last six years to—at long, long last—open their permanent location of Longleaf Swine BBQ this November in a wonderfully renovated, standalone building not far from the North Carolina State Capitol.
Jason Howard—owner of local favorite hot dog shop The Cardinal—also opened The Rainbow Luncheonette in November after four years of starts and stops (he recently opened honky-tonk bar The Pink Boot right next door, as well).
Pandemic pop-up shop Fine Folk—led by chef Chris Lopez—pivoted to a real deal brick-and-mortar this year, opening their "high-end hole-in-the-wall" in April at Raleigh's Gateway Plaza shopping center. 
And for chef Preeti Waas, two decades of ideas, planning and testing all culminated in the opening of the wonderful Cheeni Indian Food Emporium this spring, a restaurant, retail and event space in North Raleigh where it's impossible not to feel Waas' passion for food and community (and where success hasn't gone unnoticed—Cheeni was named North Carolina Restaurant of the Year by Eater Carolinas). 
Perhaps this is a post-pandemic food boom, or maybe just the inevitable next steps for a place that's one of the fastest-growing areas in the country and already home to award-winning chefs and culinary concepts.
As for Scott Crawford's new steakhouse? It's now slated to open at Fenton in 2024.
Rest assured, it's worth waiting for.
The Best Restaurants That Opened in 2022 in the Raleigh Area
 
Chef Michael Lee's minimalist sushi concept—focusing on incredibly high quality ingredients (sorry, spicy mayo fans—you won't find that here)—arrives in Cary to great fanfare. The restaurant's original location was named among OpenTable's Top 100 Restaurants in America in 2021. 
Address: 4 Fenton Main St., Ste. 120, Cary, NC 27511
Fine Folk's self-described "rowdy American fare" is approachable, delicious and may be what the future of great food in Raleigh looks like. Put this on your short list for must-eat dining spots in 2023. 
Address: 2409 Crabtree Blvd., Ste. 100, Raleigh, NC 27604
This 1950s Tex-Mex joint is elevated with wood-grilled favorites, tequila staples and an irresistible brunch menu. Equally great for date nights and group get-togethers. 
Address: 25 Fenton Main St., Ste. 110, Cary, NC 27511
Certainly among the recent breakout stars of the Raleigh food scene, this blazing orange food truck-turned-full-service restaurant made the leap from underground cult hero to darling foodie spot in the City of Oaks thanks to good word of mouth (plus tasty tacos, tortas and more).
Address: 3701 Hillsborough St., Raleigh, NC 27607
This converted former mechanic's shop in downtown Apex serves burgers, bourbon and house-brewed beers—best enjoyed on the ground-level patio or at the rooftop bar (what more could you want?). 
Address: 320 S. Salem St., Apex, NC 27502
One of Raleigh's most highly anticipated restaurant openings over the last handful of years, Longleaf Swine, named for the state's signature pine, features whole-hog smoked pork, ribs, brisket, sausages, homemade sides and more—Southern classics with some modern twists—in their new downtown Raleigh restaurant. 
Address: 300 E. Edenton St., Raleigh, NC 27601
Katsuji Tanabe—a renowned chef and three-time alum of Bravo TV's hit competition series Top Chef—has opened restaurants stretching from Los Angeles and Las Vegas to Chicago and New York City. But his newest project pays homage to his roots in Mexico City while featuring ingredients found local to the Raleigh area (all served with a side of typical Katsuji fun and flair).
Address: 2300 Walnut St., Cary, NC 27518
A gorgeous restaurant with the food to match, Colletta—an Italian restaurant with house-made pastas and cheeses—was the first restaurant to open within Fenton this summer, and early reviews agree: it's a top pick for al fresco dining, for sharing a bottle of wine and for celebrating special occasions. 
Address: 1 Fenton Main St., Ste. 170, Cary, NC 27511
One of America's best new donut shop? Survey says yes! The frying action at Bright Spot Donuts is in full force now at this sunshine-filled, 835-square-foot building near Raleigh's Five Points neighborhood, where the donuts (and the glaze) quite frankly speak for themselves.
Address: 1501 Sunrise Ave., Ste. 180, Raleigh, NC 27608
The first spinoff barbecue joint from the team behind The Redneck BBQ Lab in Benson, N.C. (where 'cue scientists Jerry Stephenson and Roxanne Marley have brought home more than 40 Kansas City Barbecue Society Championship awards), The BBQ Lab at Raleigh's North Hills arrived with big expectations (and big platters of food). 
Address: 4120 Main at North Hills St., Ste. 140, Raleigh
Inspired by India's corner shops, Cheeni serves tiffin, lunch and dinner—highlighted by items like veg puff, bread pakora and aloo chaat inside an incredibly charming dining room. There's also retail (books, spices and more) and event space, where culinary classes and demonstrations with guest chefs take place.
Address: 1141 Falls River Ave., Ste. 124, Raleigh, NC 27614
The Rainbow Luncheonette
An old-school lunch counter with a vibrant flair, this short-order, 23-seat restaurant serves breakfast, lunch and dinner and comes with a distinct "don't take your food so seriously, but do eat seriously good food" vibe. 
Address: 911 N. West St., Ste. 105, Raleigh, NC 27603
Craften Neighborhood Food & Drink
Created by local entrepreneurs Max Trujillo and Kip Downer, Craften's food hall space near the center of Knightdale is home to four restaurants, a bar, a coffee shop and a double-decker patio—perfect for enjoying beautiful weather and weekly live music. 
Address: 706 Money Ct., Knightdale, NC 27645
Header photo courtesy of Superica
Comments