Why the Future of Live Music is Bright in Raleigh, N.C.
Monday, May 04, 2020, 5pm by David Menconi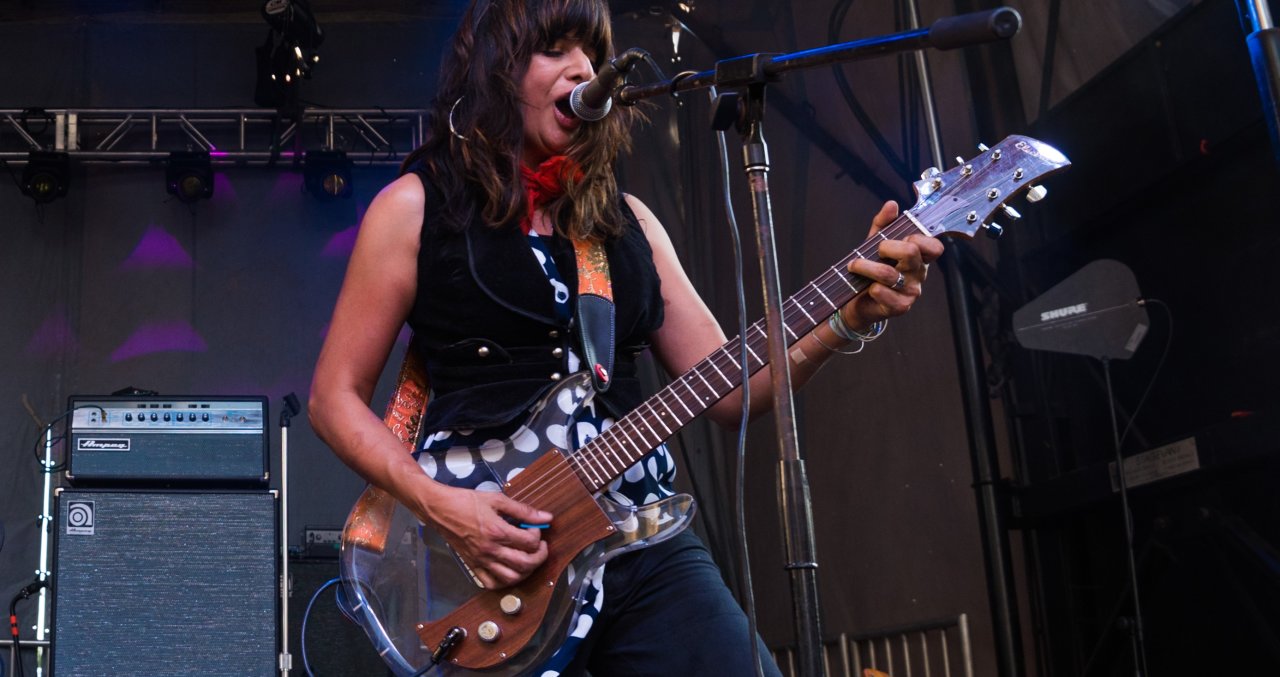 Note: Authored by David Menconi, this piece has been produced in partnership with Raleigh Arts.
---

Prior to the COVID-19 shutdown, it's safe to say the live music scene in Raleigh, N.C., was thriving. Major festivals dotted the 2020 calendar, outdoor venues were just getting ready to announce their summer schedules and Rolling Stone had just named Raleigh "one of eight cities where live music has exploded." 
There's reason to believe that the future is still filled with bright lights and good tunes. [Read also: A virtual tour of performances from Raleigh musicians.]
Raleigh's live music venues may currently be standing dark and empty, but that doesn't mean that nothing is happening. Each venue's management is working hard behind the scenes to make sure that, as soon as it's safe to do so, they'll be able to reopen. We spoke to owners and managers at several venues and put three questions to each:
Why is the future of live music still bright in Raleigh?
Besides simply being open, what do you miss most?
How confident are you that your venue will weather this storm and reopen?
Below are their responses.
"Even though the venues are not able to be open right now, I'm very happy that the folks who'd normally be playing in our bars have been doing these live concerts online. They're still playing, raising money and creating. Right now seems like a really fertile period for writing and playing songs. I think there will be a lot of pent-up demand, both for people who want to hear it and for the artists to get out and perform these things.
"I'm looking forward to seeing everybody. Half my life is hanging around musicians, getting a vibe from them, that's what I miss most—hanging out with creative people. And beer, of course. I drink beer socially, not at home, and I always feel smarter when I'm drinking beer around these creative people.
"We'll definitely weather the storm, there's no doubt about that. We have a sizable rainy-day fund, so we'll be back no matter how long it takes. And we don't want to come back until it's absolutely safe for everybody again."
"I don't think live music will die, we're just in a little lull while everyone gets their bearings on what the next step will be and how we'll present to audiences going forward. Audiences will have to be smaller, at least at first. I do think artists can't wait to get on stage and perform, and we'll be the home for that.
"I miss seeing people downtown, the walking, the moving back and forth, even just from the parking lot to the doors. I miss seeing downtown alive. We've all gotten so used to downtown Raleigh being so vibrant over the last 10 years, and I want that to come back.
"We're very confident the venues themselves will all be there, and the City of Raleigh is using resources to make sure they'll be able to come back stronger than ever—safe, clean, healthy, with well-trained staff and security measures to make sure they stay that way. Our venues have something a lot of other venues don't, a city to support them. For that, I am grateful, as an employee as well as a citizen of the community."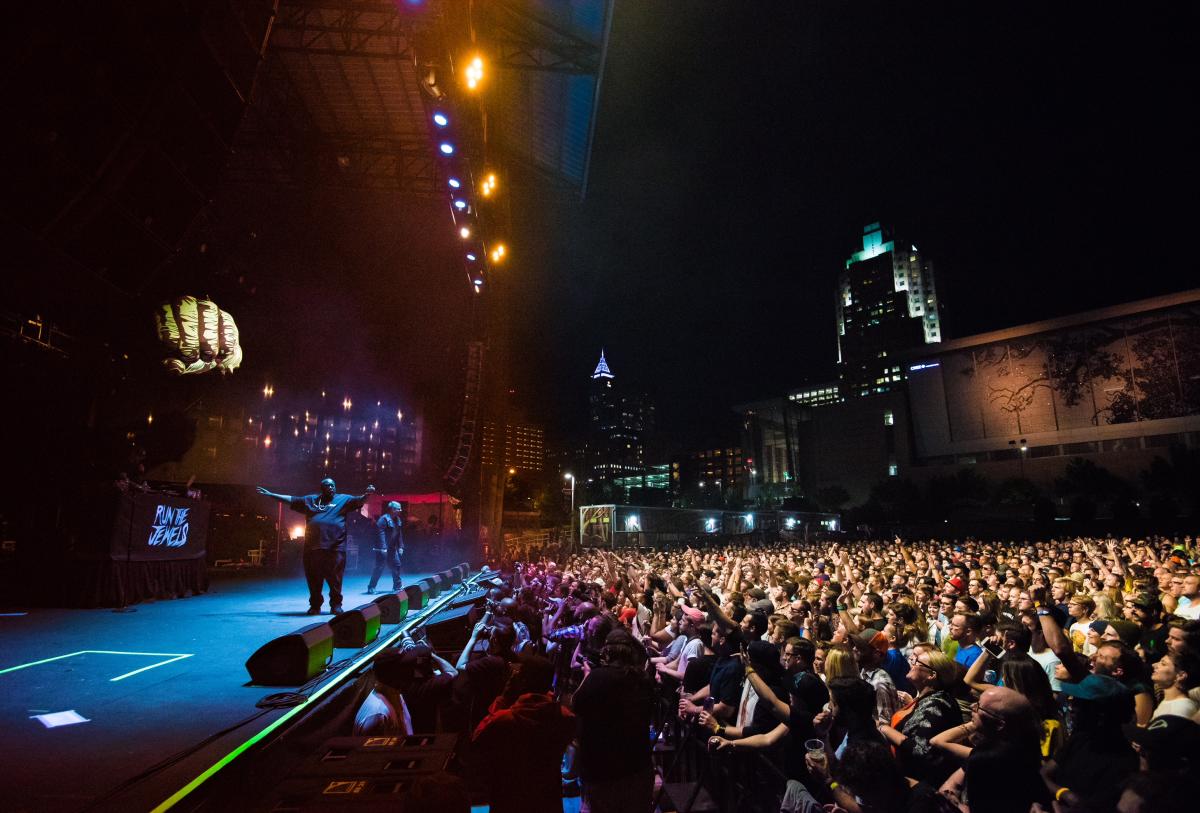 "There will definitely be some pent-up demand, although it's going to have to be different. Feels like when they do let venues operate again, it will probably be at half-capacity until 2021. Maybe the bright spot is it won't be too crowded and you don't have to fight your way to the bar! And it's going make everywhere you go cleaner. Bars and restaurants will be very, very diligent about sanitation. Everybody is figuring out how we can entertain ourselves virtually, but missing the visceral experience of live music will make it more appreciated when it returns.
"What I really miss most is the rhythm of how a whole evening goes. There's the tension of whether the band will arrive on-time, then there are usually parking issues when they do, something to do with hospitality. Just little problems that arise and get dealt with. Then the doors open, I'm worried about whether anybody's gonna come, they do, the show happens. There's this long period of anxiety and then release of tension as things happen that's very nice, especially if it goes well and the band, staff and guests are all happy. You don't think about missing it until you start thinking about it, then you do.
"Garland, I'm 90-percent sure will be fine. The bars, a little less. I'd say KINGS coming back as it used to be is a 50-50 chance, with a maybe 80-percent chance that it will return with a slightly different angle. KINGS and Neptune's will be music venues, but there might have to be new ways of thinking about it, other facets to it. What that angle is remains to be seen. The next month or two will be very telling for how the next year will go."
Chris Malarkey (general manager, Lincoln Theatre)
"There's certainly still a hunger for live music as entertainment. It's ingrained as a cultural thing for a lot of people to do, and we're lucky to have a vibrant local music scene. Obviously, people don't want to be right next to each other right now, but the hunger's still there.
"I miss seeing the music and also planning our calendar, all the communication between everybody that makes it all happen. There's a lot more to it than opening the doors, plugging in and playing. I have relationships with a lot of artists and agencies, and a lot of agencies have furloughed their employees. I can't even get in touch with a lot of people right now. You take for granted that a lot of what you do is mundane, and then once it's gone, you miss things like talking to an agent from Chicago who you've known for 20 years.
"I'm fairly confident we'll be able to get through this. I'd be a fool to say we'll ever completely return to normal, but I'm confident the niche will always be there. I hope people will come back and love it as much as I do, that it's as important a part of their lives as it is mine. One good thing that's come from this, downtown live-music venues have come together to exchange a lot of ideas and thoughts."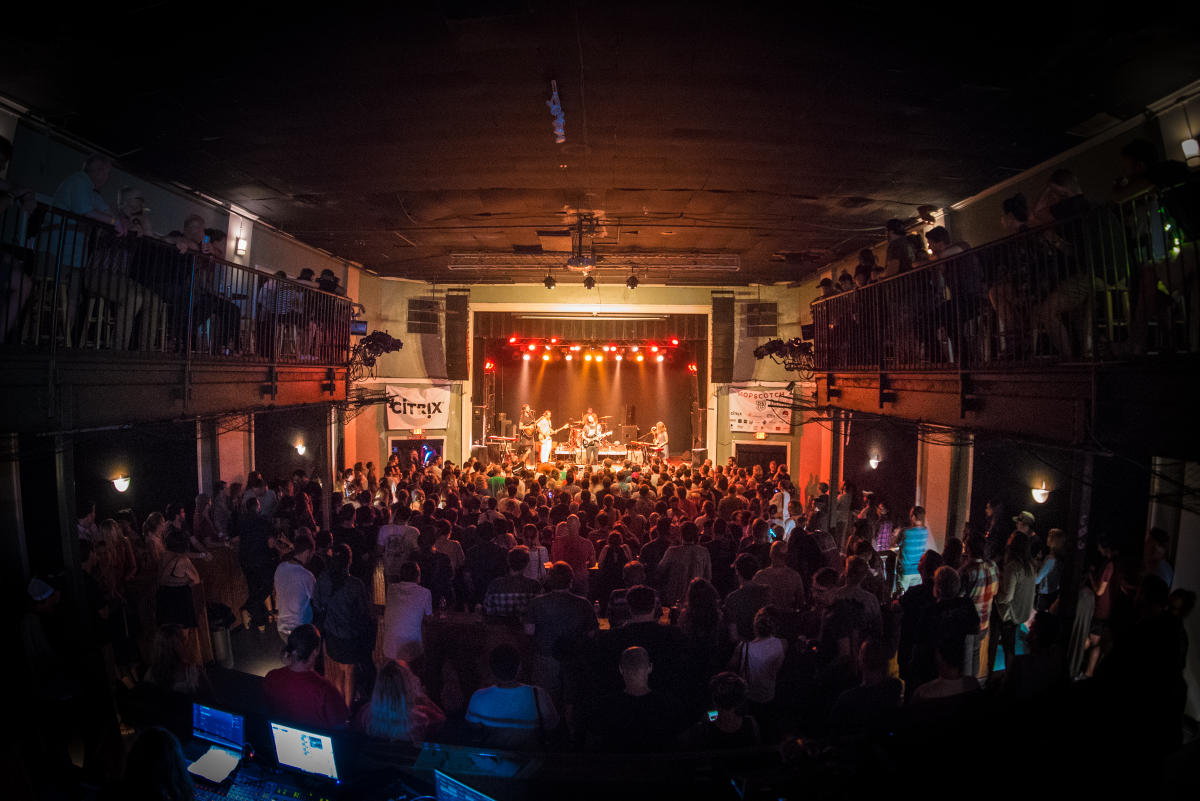 Comments