Travel To/Within Wake County
Updated May 22, 2020, 5pm

---
North Carolina is currently under a "Safer-at-Home" order and is in Phase 2 of its reopening plan.
See a quick summary of what is NOT allowed and what IS allowed here.
 
North Carolina has a three-phase plan to reopen the state and restore businesses and ease travel restrictions. For an overview of the current phase and next phase, see below.
We are in Phase 2 through at least Fri., June 26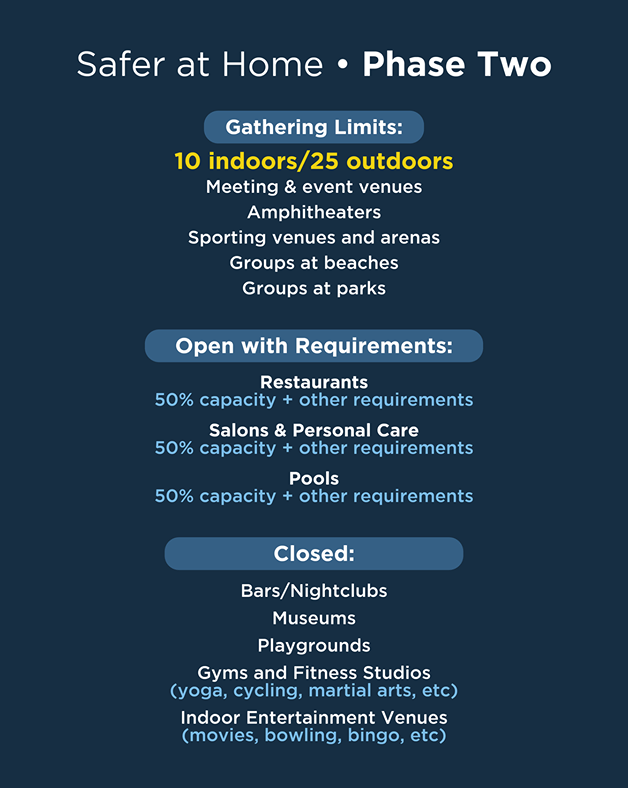 Take the Count On Me NC pledge to help keep everyone healthy and find out how businesses are working to keep people safe!
 
Phase 3
"Phase 3 will likely ease even more restrictions on businesses and increase occupancy and mass gathering limits, but this is subject to the data. Social distancing, hand hygiene and use of cloth face coverings will still be recommended. Depending on state COVID-19 trends, restrictions may be lifted more slowly or some restrictions may have to be reinstated to ensure the health and safety of North Carolinians."
Airport/bus/train station impacts
"Safer-at-Home" restrictions do NOT include normal operations at airports and bus and train stations.
GoRaleigh transit system has suspended all fares, and riders board from the rear to ease social distancing. Also, service reductions have been put into place to minimize COVID-19 risk (this applies to the downtown Raleigh R-LINE free circulator as well). Get details here.
Learn what RDU International Airport is doing to combat the spread, here.
Learn what Amtrak and Raleigh Union Station Terminal are doing to combat the spread, here.
 
Travel safety tips
We encourage the traveling public to seek and heed the latest expert guidance from the CDC and make fact-based travel decisions.
Certain populations are at "high risk" of severe illness from COVID-19, which include adults over 65 and people of all ages with severe underlying health conditions like heart disease, lung disease, diabetes or a weakened immune system. Those populations are being asked by federal, state and local officials to avoid large groups of people as much as possible. This includes public gatherings such as concert venues, conventions, church services, sporting events and crowded social events.
Current recommended best practices for travelers includes:
Do not travel if you are sick.
Wash your hands often with soap and water for at least 20 seconds, especially after blowing your nose, coughing or sneezing; going to the bathroom; and before eating or preparing food. 
If soap and water are not readily available, use an alcohol-based hand sanitizer with at least 60% alcohol. Always wash hands with soap and water if hands are visibly dirty.
Avoid touching your eyes, nose and mouth.
Avoid close contact with people who are ill.
Cover your mouth and nose with a tissue when you cough or sneeze and throw it away. If you don't have a tissue, cough or sneeze into your upper sleeve, not your hands.
It is strongly recommended, but not required, that a cloth face covering of the nose and mouth should be worn when you leave your house and may be within 6 feet of other people who are not household and family members. This would include indoor community, public and business settings as well as outdoors when you cannot stay at least 6 feet away from other people.