10 Great Restaurants Near the Triangle Aquatic Center in Cary, N.C.
Wednesday, August 17, 2022, 9am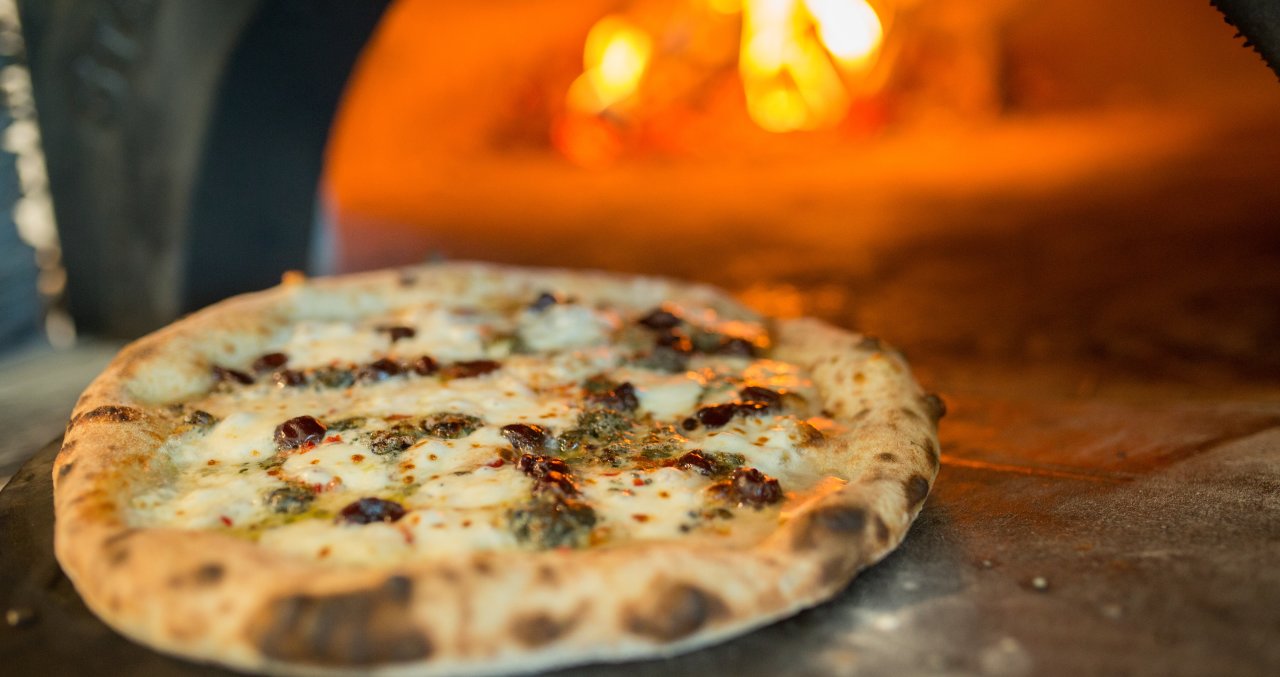 The Triangle Aquatic Center is a state-of-the-art aquatics facility located in Cary, N.C. With approximately 72,000 square feet of space, the facility features multiple pools, including a 50-meter, eight-lane competition pool, a 10-lane, 25-yard pool and a warm-water teaching pool. 
Next time you're at the Triangle Aquatic Center for an event and get hungry, grab some grub from one of these great spots—all within a short, 10-minute drive from the venue!
 
Katsuji Tanabe—a renowned chef and three-time alum of Bravo TV's hit competition series Top Chef—recently opened a new Mexican restaurant in Cary. A'Verde Cocina and Tequila Library pays homage to Tanabe's roots in Mexico City while featuring ingredients found local to the Raleigh area. A menu that offers a variety of the chef's favorite dishes—refried beans, pork shanks, octopus tacos and more—are all served with a side of typical Katsuji fun and flair.
With dishes made from scratch, careful attention to details and focus on Southern hospitality, Scratch Kitchen and Taproom is a great spot to enjoy a meal with friends and family. With a menu that includes a smoked pork mac and cheese, waffle-battered crispy chicken sandwich, Carolina slaw po' boy and truffle mac and cheese burger—you can't go wrong!
Herons is a AAA Five Diamond award-winning restaurant located in The Umstead Hotel and Spa in Cary. Open for breakfast, brunch, lunch and dinner, Herons redefines American cooking by translating classic ideas with local ingredients and precise technique (the cuisine pays tribute to the finest N.C. and Southern farmers and artisans, as well as the restaurant's own herb garden). Led by James Beard-nominated chef Steven Devereaux Greene, diners can choose from the three- or four-course prix fixe menu or indulge in "The Art Tour", an elegant chef's tasting menu inspired by The Umstead Hotel's Art Collection.
Billed as downtown Cary's hangout, Hank's Downtown Dive works perfectly for grabbing a bite, a drink and one heck of a good time! Grab a menu and marvel at the inspired and creative takes on classic dishes and small plates. We're talking everything from pork belly Bahn mi tacos to grilled N.C. shrimp. Then, there are the craft cocktails which are mixed to perfection for maximum taste. Throw in stellar service and décor that has a vintage feel, and you've got a new favorite place to kick back and enjoy.
One of the Raleigh area's most raved-about restaurants (1,100 and counting reviews on Google puts Dame's among the top few in Cary), founder Damion Moore's "almost world-famous" chicken and waffles pair world-class, comfort food combinations meant to fulfill your appetite's and heart's desire. Here's how it works: choose your waffle type (classic, sweet potato, vegan and more), a cut of chicken, a shmear (flavored butter that you will make you forget syrup) and final toppings (nuts, sauces and other goodies) to create the ultimate chicken and waffle dish that's calling your name.
Pizzeria Faulisi is a small, family-owned and -operated restaurant serving pizza, small plates, dessert, beer and wine. Pizzas are wood-fired, thin crust and made with a combination of flour from Italy and Boulted Bread in Raleigh. The menu is subject to change due to seasonality and creativity. Note: Pizzeria Faulisi does not accept reservations; guests will be seated on a first-come, first-served basis.
Peck & Plume—a nod to the restaurant's view of the future Downtown Cary Park and its avian inhabitants—is a polished-yet-casual restaurant offering a menu of modern American classics taking inspiration from near and far. Whether diners want a peck of plates to share with friends or the plume of a special occasion dinner, Peck & Plume is open six days a week for breakfast, lunch, dinner and weekend brunch.
This award-winning Indian and Pakistani restaurant has been serving andoori chicken, tikka masala, veggie-and-hummus wraps, homemade naan and more to the residents of Cary for over a decade. Husband and wife duo Syed Yousuf and Samreen Nawaz were well aware of the abundance of tasty Indian food available nearby, so they committed to using great customer service to help separate Kababish from the pack. It's safe to say that's worked, as this downtown eatery—with an adorable small patio—shows no signs of slowing down any time soon. 
In the heart of Cary, there's a bakery experience that substitutes for a quick (and tasty) trip to France. La Farm Bakery has been serving hand-crafted bread daily in a variety of flavors, shapes and sizes since opening in 1999. The realization of a lifelong dream, La Farm was opened by world-renowned chef Lionel Vatinet who spent years traveling the globe with yeast and flour in hand. Everything—from their delicious loaves and delectable pastries, to their rustic décor—transports visitors a world away from the modest storefront the bakery calls home.
For a taste of Italy without having to leave the country, head to Geluna Gelato for authentic Italian gelato. Owners Diana and Warwick studied gelato in Bologna, Italy at Carpigiani's Gelato University before bringing their talents to downtown Cary. Geluna Gelato is a small-batch shop, with creamy gelato homemade daily with fresh, locally-sourced ingredients. Be sure to also try the in-house sauces—including chocolate, caramel and more! Sampling is encouraged.

Header image by Brian Strickland