Unique Venue Spotlight: Three Outdoor Gardens Worth Exploring
Monday, April 23, 2018, 1pm by Visit Raleigh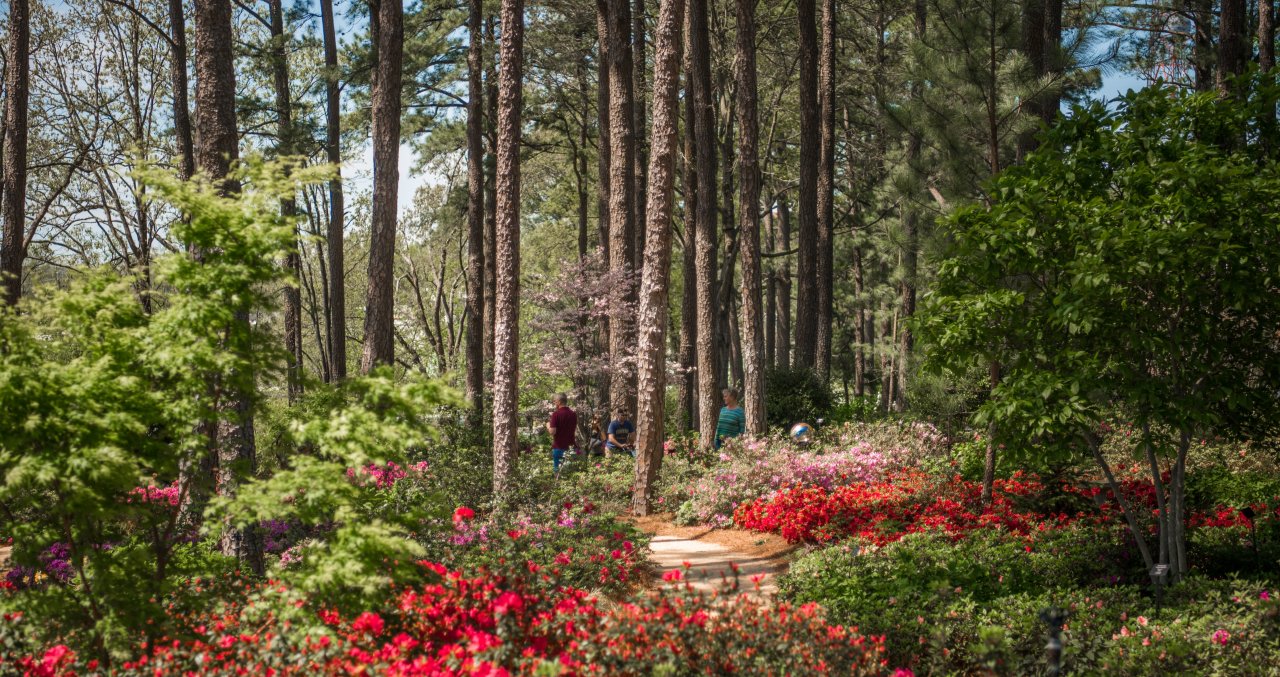 Longer days and beautiful weather has us (plus visitors, convention groups and more) spending as much time as possible outside in Raleigh, N.C., this spring! Luckily, there's no shortage of great ways to explore the outdoors in the City of Oaks—we have plenty of kayaking, canoeing and stand-up paddleboard options, tons of good hiking and biking trails and a wealth of parks and gardens to stroll through. 
Below, we've picked three outdoor spots with rentable space that could be perfect for your next group outing or offsite activity. 
 
Raleigh Municipal Rose Garden
Dedicated in 1951, the Raleigh Municipal Rose Garden is a landmark at the center of the 6.6-acre Raleigh Little Theatre campus. Tucked away behind Raleigh's Hillsborough St., thousands of flowers bloom each spring, including more than 60 varieties of roses (which typically are at their very best around Mother's Day).
The Raleigh Rose Garden can be reserved for special occasions and is ideal for small, simple events. Wedding ceremonies and receptions are certainly common here, but other festivals, family gatherings, concerts, yoga classes and more also take place—the Scottie Stephenson Amphitheatre, with seating for 1,800 people, sits adjacent to the garden and is available to be rented out as well for a larger event.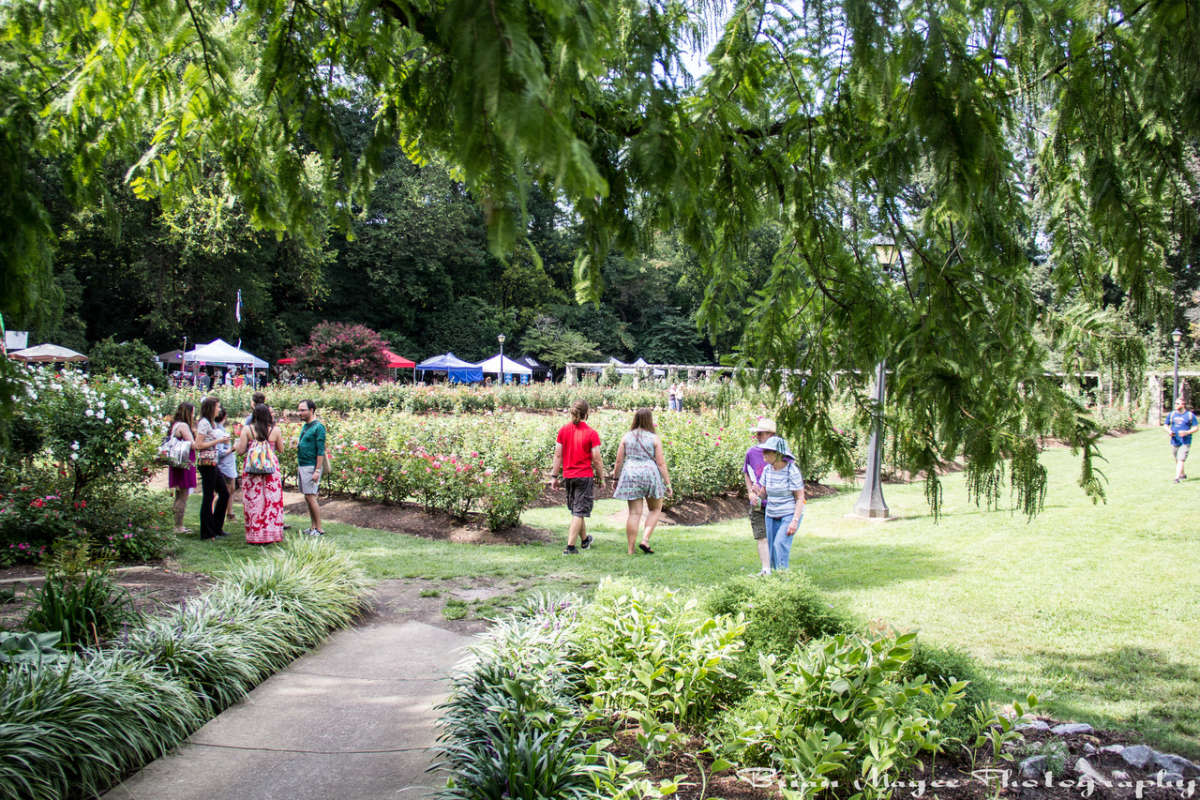 JC Raulston Arboretum at North Carolina State University
The JC Raulston Arboretum is a nationally-acclaimed garden with one of the largest and most diverse collections of landscape plants adapted for landscape use in the Southeast. Nearly 20 different gardens can be explored, each with a unique theme and space—a Japanese garden, a butterfly garden, a rooftop terrace filled with heat-tolerant plants and more. 
The 10-acre property offers a stunning setting for your special event—both indoor and outdoor spaces are perfect for meetings, conferences, weddings, receptions, parties, cocktail hours and other memorable gatherings. The Great Lawn—the biggest space available—is a 30,000-square-foot green space that can seat more than 250 people, perfect for big parties, premiers and larger weddings (and tents are allowed). This space allows guests to eat, drink and stroll along the Arboretum's famous 300-foot-long perennial border.
The indoor spaces, all located inside the Ruby C. McSwain Education Center, offer floor-to-ceiling views into the gardens and come ready with tables and chairs, wireless internet, white boards, microphones, a projector, kitchen availability and more. York Auditorium has space for 200 people in theater-style seating.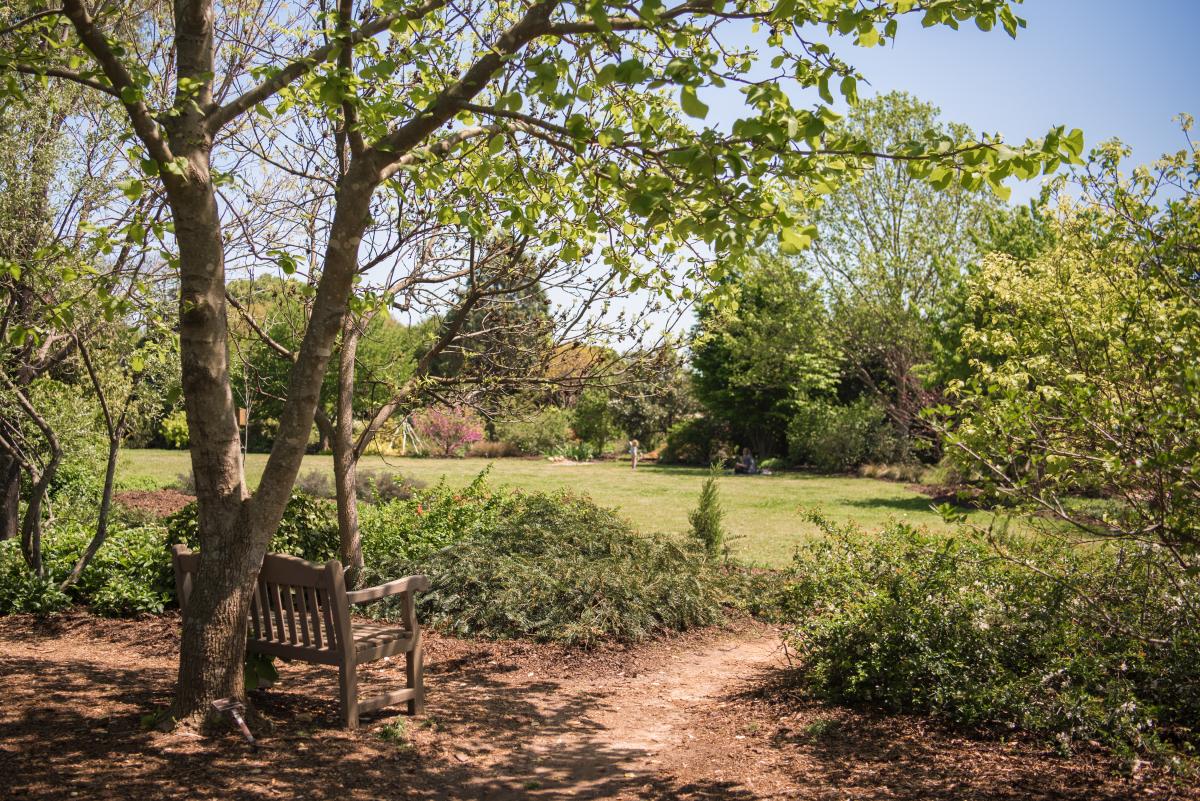 WRAL Azalea Gardens
The WRAL Azalea Gardens, created by Capitol Broadcasting Company founder A. J. Fletcher as a service to the community, opened to the public in 1959. Packed with thousands of azaleas, along with plenty of other flowering and non-flowering plants, the 1.5-acre gardens (soon to undergo a large expansion) is a perfect spot for intimate weddings from April through Sept.—the space can accommodate up to 125 guests on the lawn, surrounded by colorful azaleas, perennials, hydrangeas and more.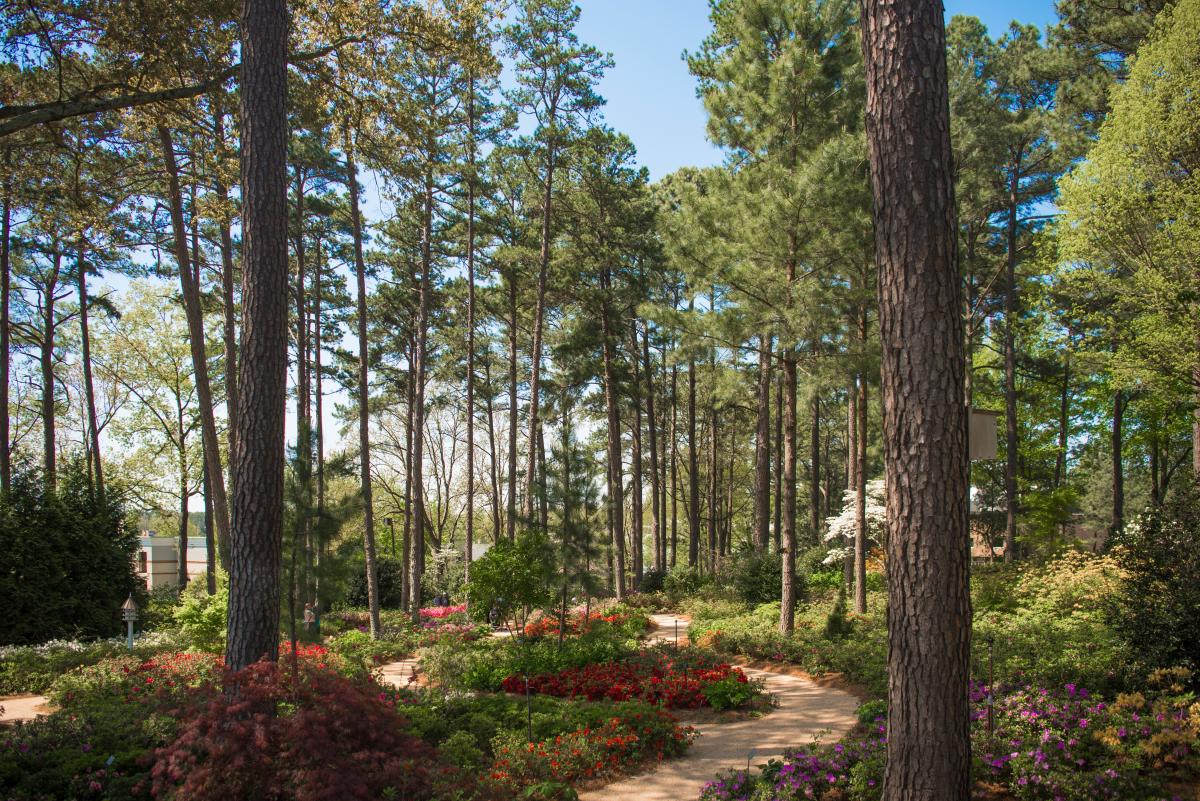 All three of these outdoor gems are free and open to the public to enjoy seven days a week. Interested in planning an event or a visit with your group? Contact our sales team today to learn more!

Author: Visit Raleigh
Visit Raleigh is the official and accredited destination marketing organization (DMO) for all of Wake County.
Comments