Virtual Tours: Cary Meeting District
Thursday, December 09, 2021, 4pm by Visit Raleigh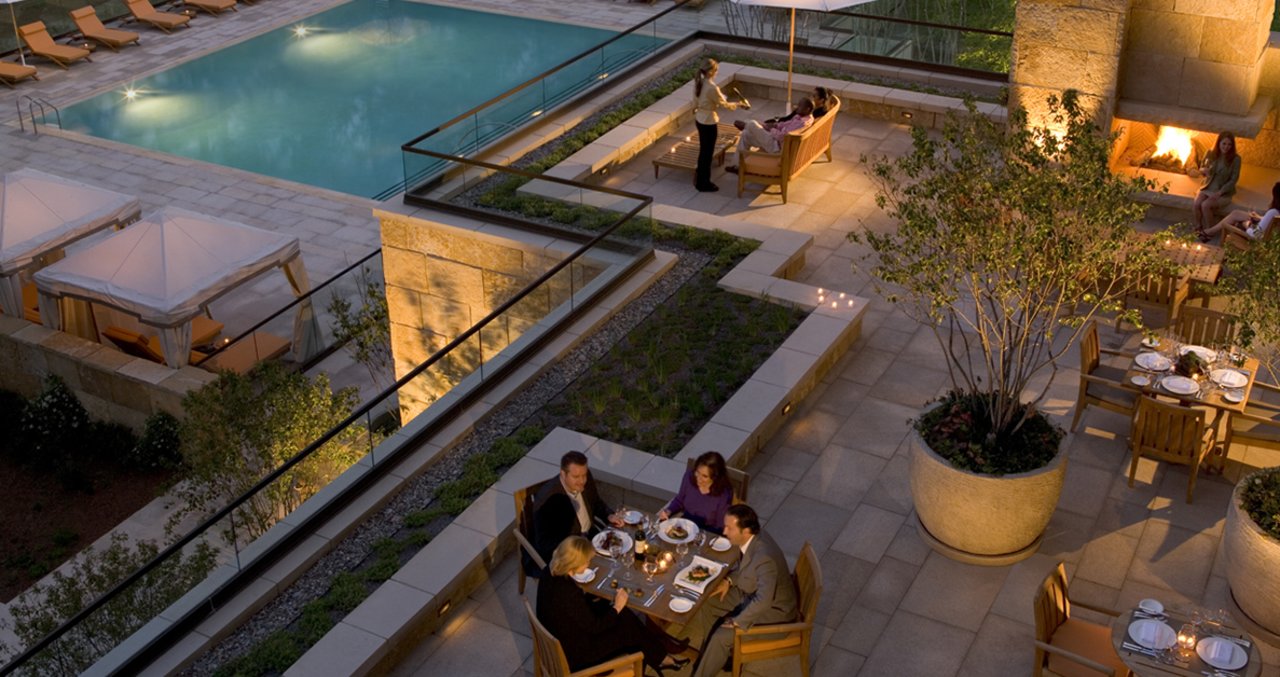 Want to get an inside look at the Cary meeting district? You can with our new Threshold 360 virtual tours!
Cary, N.C., stands out for its charm and renowned quality of life as well as its love for all things local. The vibrant town (only ~17 minutes from downtown Raleigh) is home to the USA Baseball National Training Complex, WakeMed Soccer Park and the North Carolina FC and North Carolina Courage professional soccer teams, and it's a thriving place for visitors to make lifelong memories. From catching a concert at Koka Booth Amphitheatre, to going on a bike ride at Fred G. Bond Metro Park, to grabbing food at James Beard-recognized and nationally celebrated restaurants, it's no wonder the town was ranked No. 5 on Money's list of "Best Places to Live."
Downtown Cary is a walkable, friendly area with a wide variety of local restaurants, breweries and boutiques—and it's rapidly growing! Several new spots, including Di Fara Pizza Tavern, Bond Brothers Eastside and Hank's Downtown Dive, have opened within the last year. While long-time favorites such as La Farm Bakery, Ashworth Drugs and Cotton House Craft Brewers are standing strong.
If you have any questions about the venues or the Raleigh area in general, feel free to contact us any time! We can also give guided virtual tours with insider info throughout each space.
 
Cary is home to the award-winning Umstead Hotel and Spa, which has received the Forbes Five-Star Award every year since 2008 and was rated the best hotel in the state by U.S. News & World Report 2015-2019. The Umstead Hotel and Spa features 150 luxurious guest rooms and suites, 10,200 square feet of meeting and banquet space, excellent room service and a workout facility. The property is six floors, resides on 12 acres and is right next to a beautiful, three-acre lake.
You won't want to leave without grabbing a meal from Herons at The Umstead Hotel and Spa—rated one of the best restaurants in America by USA TODAY. Order James Beard-nominated chef Steven Devereaux Greene's multi-course Art Tour menu that's been described as "the meal of a lifetime."
The 273-suite Embassy Suites Raleigh-Durham/Research Triangle recently underwent an $18 million transformation and houses 20,000 square feet of meeting space, with the largest room being 12,800 square feet. Sleeping rooms feature two rooms—a cozy bedroom and a generous living area—with plenty of amenities to keep guests comfortable. The hotel provides professional banquet and catering services, a corporate business center and state-of-the-art AV equipment to enhance the success of your event. Attendees may also take advantage of the complimentary 24-hour airport shuttle!
The Hilton Garden Inn Raleigh-Cary is located conveniently in the Crossroads Plaza shopping center (near US-1, I-40 and I-440), with tons of dining and shopping options—it's one of the most popular shopping destinations in the area, in fact, with familiar stores and national favorites. The property offers over 10,000 square feet of meeting space and features a full-service restaurant and bar. Chairs and tables will be provided for your event as well as free on-site parking. The total square feet comes in at 4,150 with the largest room being 4,160 square feet, and the hotel offers 132 sleeping rooms.
The Mayton is a Georgian-style boutique hotel in the heart of downtown Cary encompassing luxury, Southern hospitality and a serene atmosphere. The space offers approximately 6,000 square feet of meeting space, with four inside rooms and one outside—perfect for the warmer months! Technical capabilities such as video conferencing and an on-site AV provider also make the hotel ideal for your next event. The hotel is steps away from downtown Cary's previously mentioned mix of new and tried-and-true dining options. But you'll definitely want to have a meal or two at The Mayton's recently renovated full-service restaurant, Peck & Plume, offering modern American classics taking inspiration from near and far.
While a virtual tour isn't currently available for The Mayton, you can take a look at its photo gallery for event inspiration!

Author: Visit Raleigh
Visit Raleigh is the official and accredited destination marketing organization (DMO) for all of Wake County.
Comments