A Model of the Next Normal: GRCVB's Annual Meeting
Friday, July 30, 2021, 8am by visitRaleigh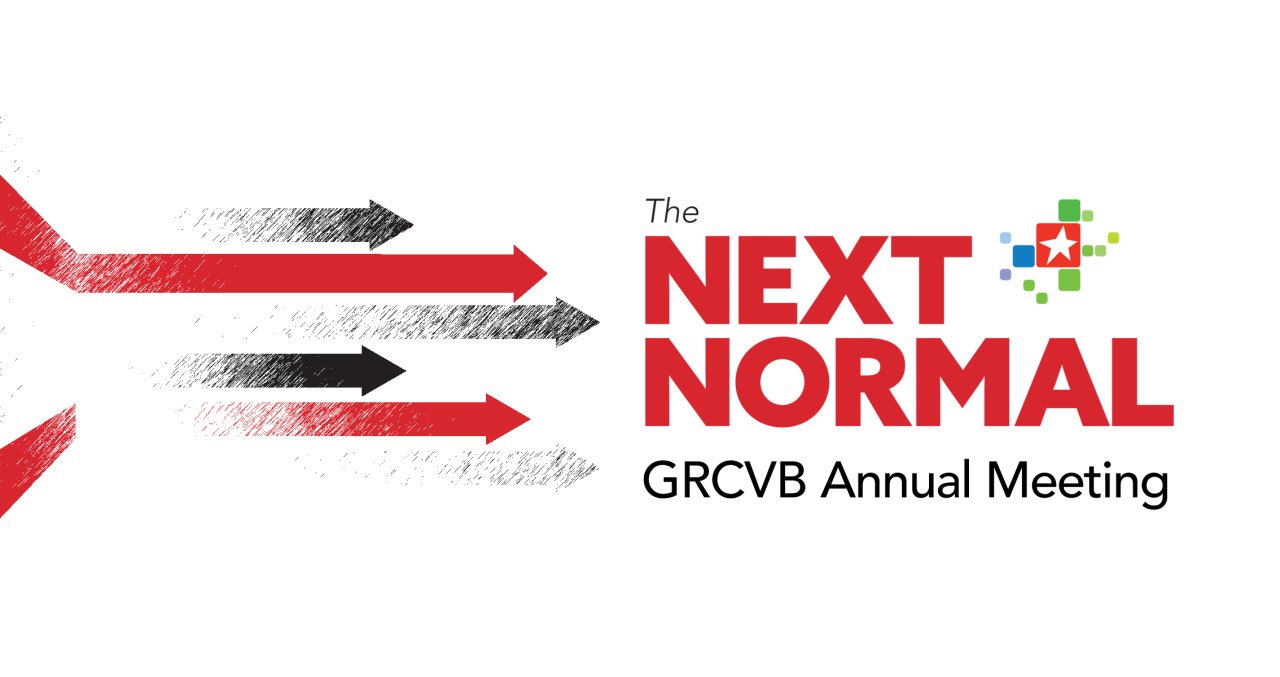 You should have seen an invitation by now to the Bureau's Annual Meeting on Thurs., Aug. 19, 2021, at 10am. The theme of this year's event is "The Next Normal," and that concept couldn't be more relevant than it is right now. We're all still trying to discern what the next normal will look like as we're realizing COVID-19 is still part of our workaday lives.

This meeting will be an example of the "Next Normal," as there are several components that make this event different than any other Annual Meeting in GRCVB's history.

Here's why:

Change of venue 
For almost 30 years, our meetings have been luncheon events and, since 2008, have been in the Ballroom at the Raleigh Convention Center. But this year for the first time, the in-person meeting will be at A.J. Fletcher Opera Theater at Duke Energy Center for the Performing Arts.
---
Please note this change so you don't go to the Raleigh Convention Center on Aug. 19 then to have to hike over to Duke Energy Center.
---
Open seating
We typically assign seats in the convention center's Ballroom, but this time, the seating will be open (unless you are with one of our sponsors). It remains to be seen whether social distancing measures will be back in place in two-and-a-half weeks so it may be that you will be seated with space between you and your neighbor. But for the most part, you will be able to choose wherever you would like to sit.
By the way, if you want to scout out the venue ahead of time and look for a great seat, check out this 360° tour of A.J. Fletcher Opera Theater on visitRaleigh.com. (Hint—planning this meeting has taught us how valuable and handy these 360° tours we commissioned can be.)

First hybrid meeting 
We're like everyone else who is learning how to factor virtual into our thinking and everything that's involved with planning for an in-person audience as well as for viewers at home. We're happy to have Garth Saunders from Atlas Production Group (APG) and Brent Jayes from Meetings on Cue helping with hybrid audiovisual and production needs. If you would like to register to attend virtually, you can do that here.

Beverages but no luncheon
We are happy to keep you caffeinated with coffee, tea and other beverages in the lobby beforehand, but there will be no luncheon served this time.
Here are some parts of the meeting that are the same and should look familiar:
President and CEO Dennis Edwards will present his "State of Wake County Tourism" report.
We will again be presenting our annual leadership awards. The John B. Ross Jr. Leadership Award will be given to Mark Doble, CEO of Aviator Brewing Company, and the Thad Eure Jr. Memorial Award to Lynn D. Minges, president and CEO of the N.C. Restaurant and Lodging Association.
The main presentation will be a panel discussion among four local hospitality leaders (and facilitated by GRCVB's executive vice president Loren Gold), who will be discussing how the pandemic affected them, their venues or industries and what the "next normal" is going to look like from their perspectives. The panelists are: Kevin McAteer, senior vice president of sales and marketing, Concord Hospitality; Kerry Painter, CVE, CMP, CEM, director/general manager, Raleigh Convention & Performing Arts Complex; Larry B. Perkins, CVE, CPP, CMP, vice president, guest relations, PNC Arena; and Angela M. Salamanca, chef and owner, Centro and Gallo Pelón Mezcaleria. You can read more about them here.
By the way again, if you would like to pose a question in advance to the panel, please send question suggestions to next@visitRaleigh.com by Fri., Aug. 13, 2021.
Here is another piece of the puzzle that we hope will be the same—that you are there. We truly think of you as our co-laborers in the Wake County tourism endeavor leading us to Destination 2028. Your attendance at this event, either in person or virtually, is of vital importance.
To register, go to visitRaleigh.com/rsvp. We hope to see you there!

Author: visitRaleigh
The Greater Raleigh Convention and Visitors Bureau (GRCVB) is the official and accredited destination marketing organization (DMO) for all of Wake County.
Comments