The Next Normal: GRCVB's 2021 Annual Meeting
Friday, July 02, 2021, 9am by visitRaleigh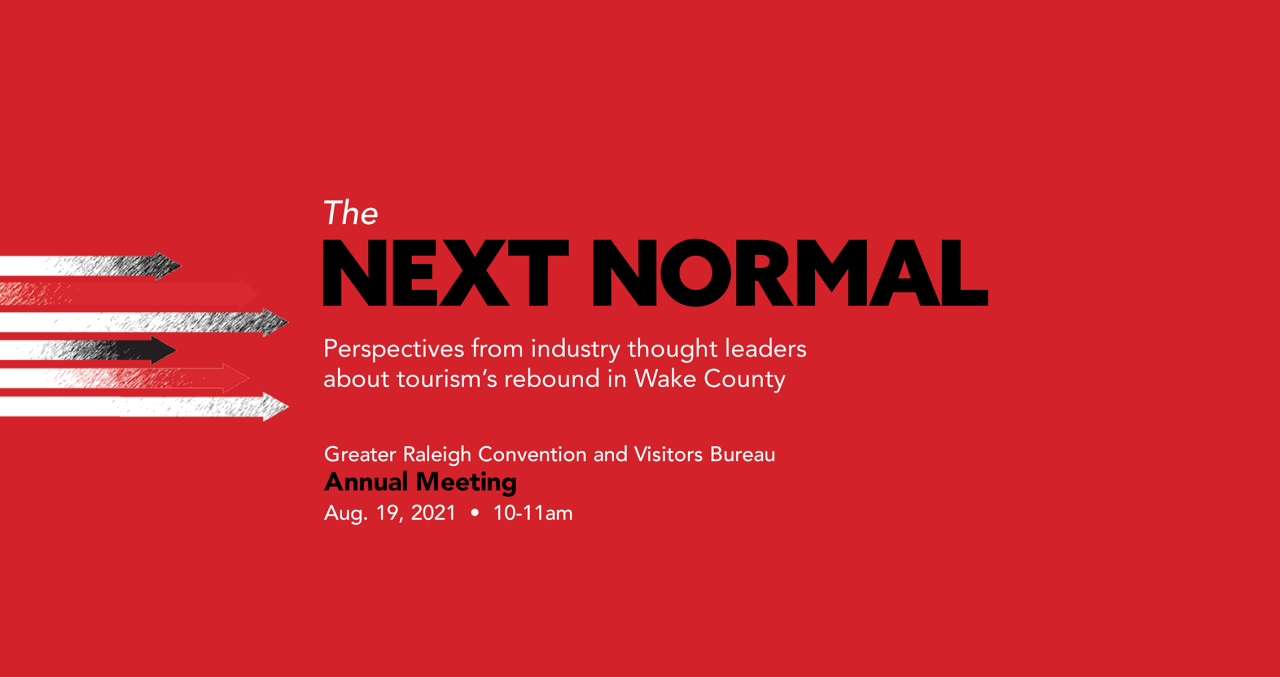 Past attendees received an Annual Meeting invitation email last week, but in case you didn't, we're also sharing the information here this morning.
Please join us for the Bureau's first hybrid Annual Meeting:
The Next Normal:
Perspectives from industry thought leaders
about tourism's rebound in Wake County
on Thurs., Aug. 19, 2021, at 10am 
In-person: A.J. Fletcher Opera Theater at Duke Energy Center for the Performing Arts
Virtually: Provided by Atlas Production Group
In addition to presentation of our annual memorial and leadership awards and Dennis Edwards' State of Wake County Tourism report, the event will feature a panel discussion from four hospitality professionals. Each will bring his or her own unique perspective and experience to address the unique chapter we're completing and the one that is ahead of us.
Meet the panelists here:



Kevin McAteer, senior vice president of sales and marketing, Concord Hospitality
Kevin McAteer joined Concord in 2003. During his prior 12-year career with Marriott International, he worked in numerous leadership capacities, including the position of area general manager for Courtyard and certified regional sales trainer for Residence Inn. During his time with Concord, he has been general manager for both Courtyard and Renaissance hotels. Kevin has held general manager or executive team positions in four different Marriott brands, and he is an active member of the Renaissance & Marriott Hotel and Resorts Marketing advisory committee and Marriott's eCommerce advisory team. 

Kerry Painter, CVE, CMP, CEM, director/general manager, Raleigh Convention & Performing Arts Complex
Kerry Painter is general manager and director of the Raleigh Convention and Performing Arts Complex, which includes Raleigh Convention Center, Duke Energy Center for the Performing Arts, Red Hat Amphitheater and Coastal Credit Union Music Park at Walnut Creek. Previously Kerry was the AGM in Tulsa, Okla., where the convention center won the Venue Excellence award in 2017. Earlier to that, she was president and general manager in Niagara Falls, Canada, and has assisted in constructing and opening five venues in total throughout her career.

Larry B. Perkins, CVE, CPP, CMP, vice president, guest relations, PNC Arena
Larry Perkins is recognized as one of the top experts on crowd management, safety and event planning with more than 42 years of experience. His advice and teachings have taken him to Hong Kong, Australia, New Zealand, England, Amsterdam, Denmark, El Salvador, Mexico, Canada and more. He has appeared on numerous TV and radio programs including NBC TV Dateline on a segment on crowd safety and survival entitled "Get out Alive," on ESPN's "Outside the Lines," ABC, CBS, FOX and others.

Angela M. Salamanca, chef and owner, Centro and Gallo Pelón Mezcaleria
Angela Salamanca was born and raised in Bogotá, Colombia, before moving to the U.S. at the age of 17 to pursue a degree in art and art history at UNC-Chapel Hill. For over 10 years, Angela worked with her uncle—founder of the Dos Taquitos Mexican Restaurant in north Raleigh. In 2007, she partnered with her uncle to open Centro in downtown Raleigh. In 2015, Angela opened her second venture, Gallo Pelón Mezcaleria, N.C.'s first and only mezcal bar. 

This year's memorial and leadership awards will be presented to:

You may choose to attend in person or virtually. The registration fee for either option is $20.
We hope to see you there!

 
Event sponsors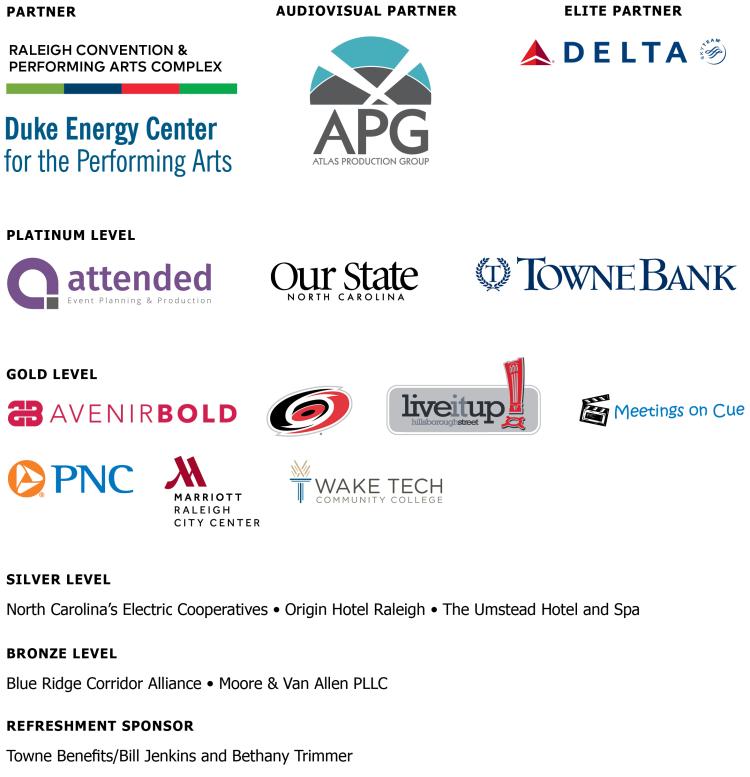 Author: visitRaleigh
The Greater Raleigh Convention and Visitors Bureau (GRCVB) is the official and accredited destination marketing organization (DMO) for all of Wake County.
Comments