Meet Eric Dorfman, Ph.D., Director and CEO of the N.C. Museum of Natural Sciences
Thursday, January 14, 2021, 12pm by visitRaleigh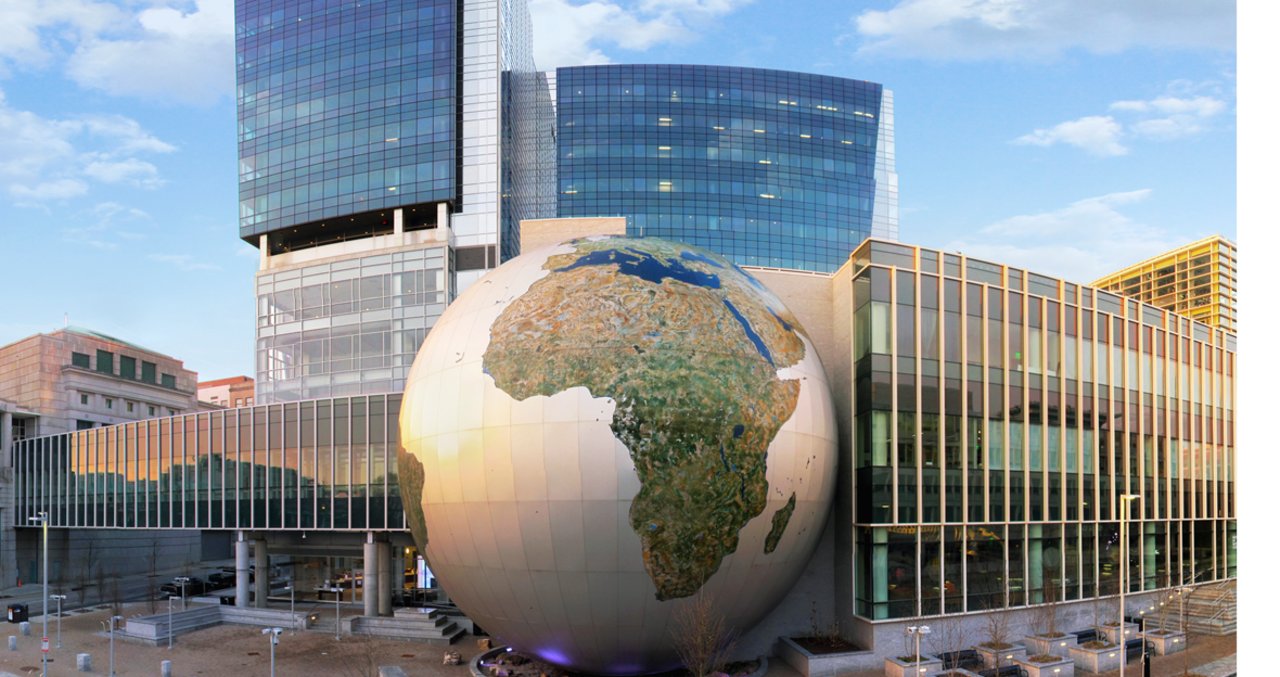 We believe there are some people in our area whom every hospitality partner ought to know (or at least know about). And we're planning to introduce you to them in a series of Q&A interviews during 2021.

The first is Eric Dorfman, Ph.D., director and CEO of the North Carolina Museum of Natural Sciences (NCMNS). Dr. Dorfman began in his role at the museum in the early days of the pandemic so he's still relatively new. We asked him a few questions about his background, what brought him to Raleigh and what's coming up at NCMNS.
What would you like for Wake County's hospitality partners to know about your background?
I've been involved with museums, in one way or another, for the past three decades, in Australia, New Zealand, Germany, South Africa and the United States. In many of those roles, I've been lucky to have the opportunity to be involved in local tourism, being especially aware of the positive impact that cultural institutions have on tourism revenue. Most recently, I served on the executive board of Visit Pittsburgh, during my time as director of Carnegie Museum of Natural History. I also write a blog (at EricDorfman.com) exploring the relationship between humanity and nature.
What was it about Raleigh that made this assignment appealing?
From a work perspective, the fact that Raleigh is the capital and located in the center of North Carolina allows us to be effective as a statewide institution. It is ideally located to access our many constituents and is located within striking distance of the natural beauty of the mountains to the west and ocean to the east. Within the city, Raleigh's gorgeous scenery and many opportunities to be out in nature has been extremely satisfying, especially in a year where doing things indoors was so challenging. I'm looking forward to partaking in Raleigh's rich arts and culture scene when we're able to do that more easily.
---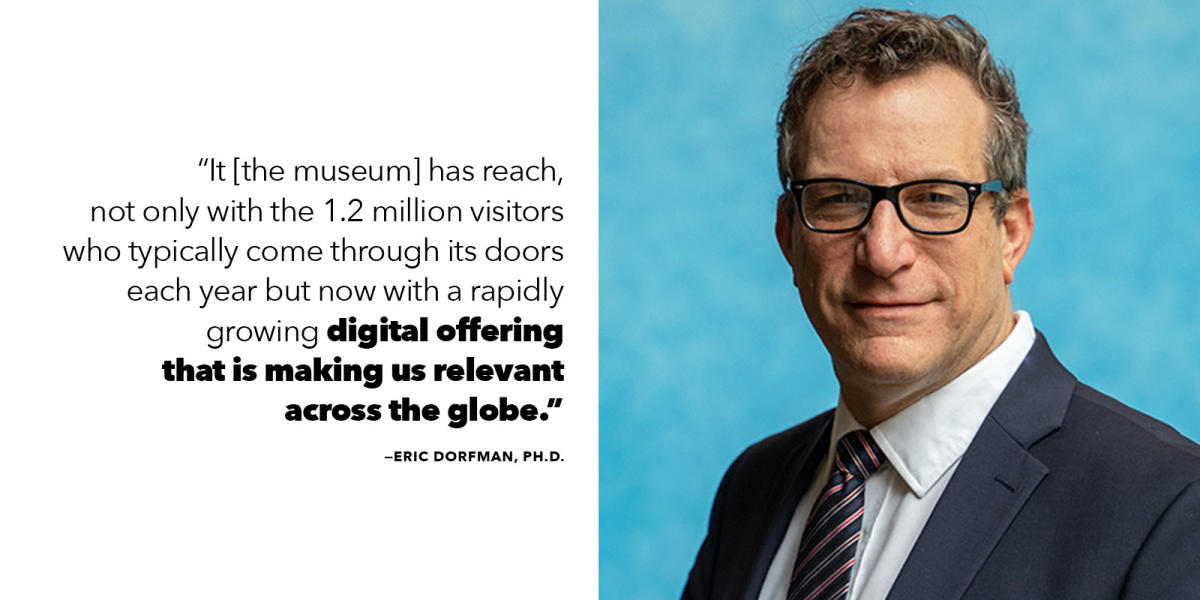 ---
What are you most excited about in your new assignment?
The opportunity to promote nature and a trust in science across the state and further afield. NCMNS is an important institution with many fine researchers, educators and storytellers. It has reach, not only with the 1.2 million visitors who typically come through its doors each year but now with a rapidly growing digital offering that is making us relevant across the globe.

Tell us about the "Dueling Dinosaurs" exhibit/project.
 "Dueling Dinosaurs" is one of the most important paleontological discoveries of our time. The best specimens of two of the most famous dinosaurs, Tyrannosaurus rex and Triceratops, locked together at the time of their death some 67 million years ago. We have an extraordinary team of researchers studying this amazing fossil find and—in about a year—will be breaking ground on a new research lab and cutting-edge visitor experience that will put museum guests right in the heart of the research experience. I am excited and honored to be here at the time of its launch.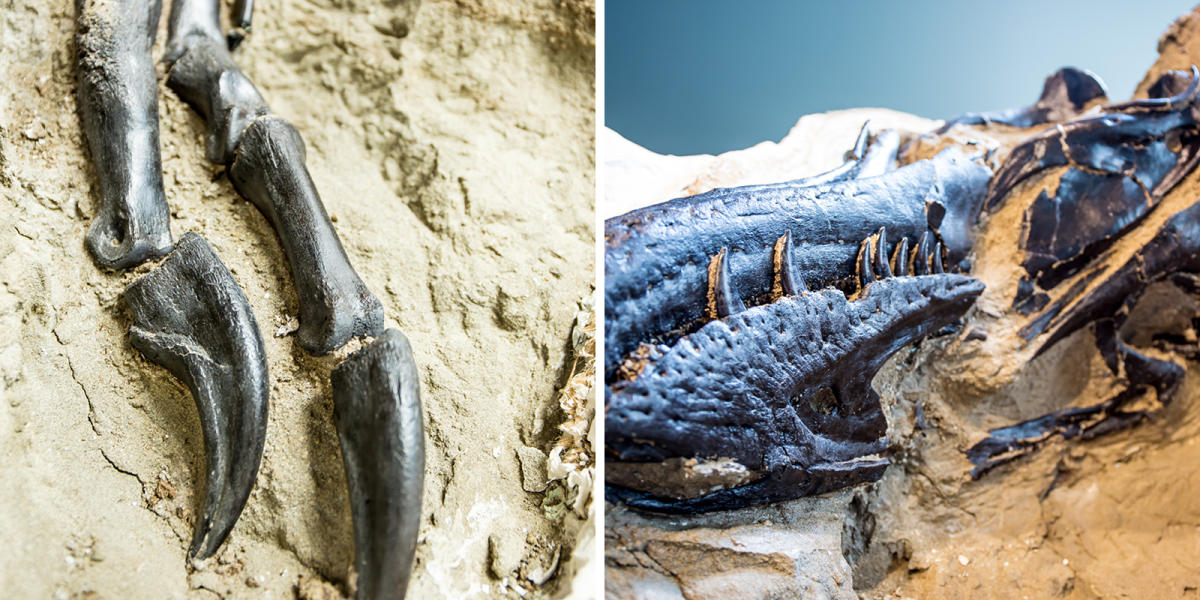 Can you give us any clues about any other upcoming exhibitions at the museum?
We plan to bring back touring exhibitions, which many people have missed over the past several years. It's still a little early to announce the first one, except to say that people who are interested in exploring the more emotional and aesthetic sides of the natural world will find it especially satisfying.
What programs already existing at NCMNS do you plan to continue?
One program we started last year that will be continuing is Love Nature: The Biophilia Podcast, available on all podcast apps and at thebiophiliapodcast.com. I co-host it with our chief veterinarian Dr. Dan Dombrowski, and we have interviewed guests as varied as the iconic ecologist Professor E.O. Wilson and Rue Mapp, founder of Outdoor Afro. All our guests discuss humanity's emotional relationships with nature. This year, we will be exploring biophilic design, nature in art and writing and early childhood development.

What are your thoughts about working in tandem with hospitality partners to create valuable and appealing experiences for visitors?
I am eager to strategize with our industry partners to create value-add opportunities for visitors to Raleigh. There is much we can do. I can't wait to get started!
......
N.C. Museum of Natural Sciences photo by Eric Knisley; dinosaur photos by Matt Zeher

Author: visitRaleigh
The Greater Raleigh Convention and Visitors Bureau (GRCVB) is the official and accredited destination marketing organization (DMO) for all of Wake County.
Comments