Meet These New GRCVB Staffers
Thursday, September 02, 2021, 9am by visitRaleigh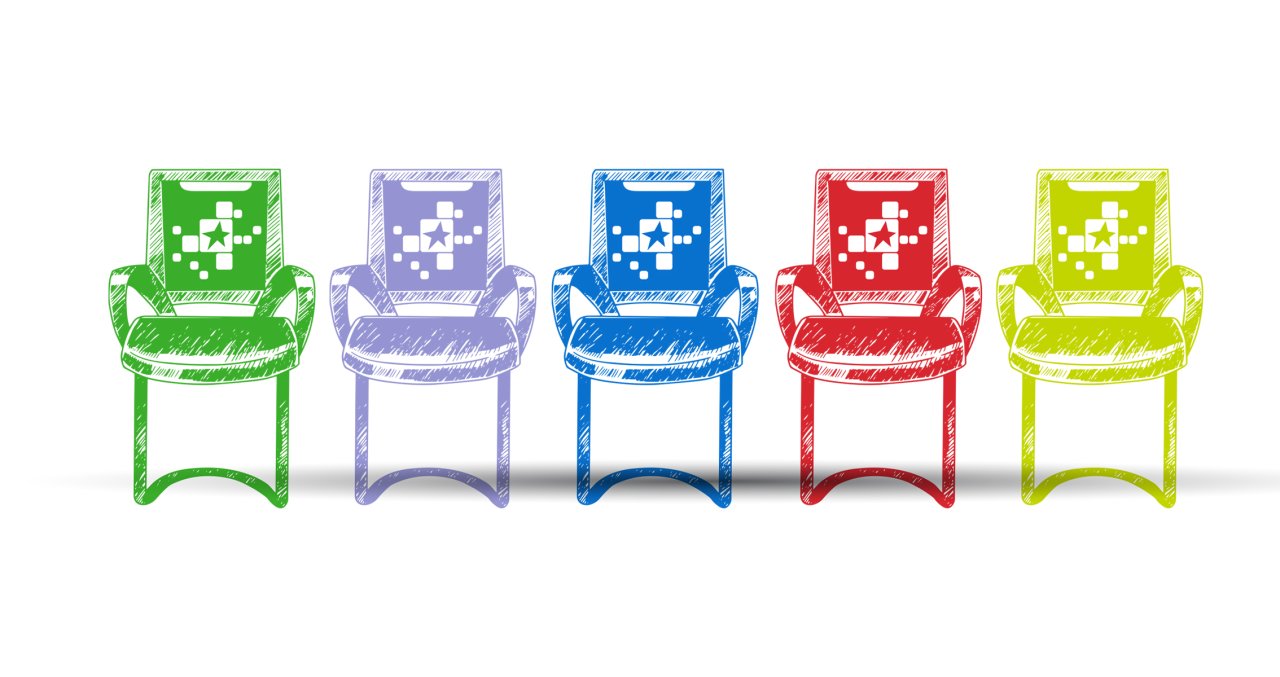 Over the course of the pandemic and the last 18 months or so, several of our GRCVB colleagues left the Bureau to accept other positions or to retire. That left several open positions which we have recently been able to fill.
You will want to know these new staff members. We asked them to tell us (and you) about their educational backgrounds, work experiences and, just for fun, the most famous person they ever met.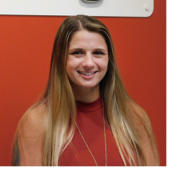 Dana Canby
Destination Services Manager
Dana graduated from North Carolina State University with a B.S. in parks, recreation and tourism management with a concentration in sustainable tourism and a minor in psychology.
If Dana looks familiar, it may be because she interned in the Destination Services Department here at GRCVB a few years ago. She has also worked as an assistant wedding planner and recreation counselor with the City of Raleigh Parks, Recreation and Cultural Resources Department.
She is "looking forward to connecting with our community of Raleigh and Wake County and showcasing what our destination has to offer. I am excited to help grow Raleigh as a destination."
Her brush with fame was when she met Megan Rapinoe at WakeMed Soccer Park in Cary.
"I was at the U.S. Women's National Team Friendly with my mom, and after the game, she told me I should go down to the fence and see if I could meet Megan. I did, and she came right over to me and we got our picture together and talked for a short minute. She was awesome!"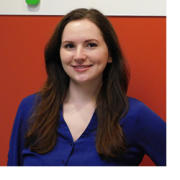 Christina Laskorunsky
Destination Services Manager 
Christina graduated from the University of California, Santa Barbara, with a double major in sociology and communication.
"After graduation, I immediately jumped into the hospitality world," she said. "I spent a year working in guest services for a downtown Santa Barbara Kimpton property. For the next four years, I worked in the sales and marketing department for a family-owned, five-property hotel group that had a mix of Best Western Pluses and boutique inns.
"As I progressed from assistant to specialist, I was put in charge of the sales and servicing of all groups and corporate/university business, as well as contracting our FIT partners. Representing our city at tradeshows gave me my first taste of destination marketing and promotion.
"My favorite part of representing a destination is shining a light on the amazing small businesses and unique experiences that can be found here in town. Raleigh has so many beautiful natural sites, great culinary and beer scenes, fun artistic and cultural spots and creative local makers. I love being able to show our meeting planners and their attendees places they may not have known to explore otherwise. It's those little, unexpected discoveries that leave an impression on travelers.
As for famous people, Christina met "John Cleese—twice! I checked him into his hotel room when I was working at the front desk of a snazzy Santa Barbara hotel. Years later, we sat at the same table at a friend's comedy club. The comic made a joke, John leaned over to me and asked 'What did he say?'" I repeated the joke, and he laughed. "The rest is history," she said, tongue firmly in cheek, "and he has since adopted me as his legal grandchild and heir to his comedy fortune."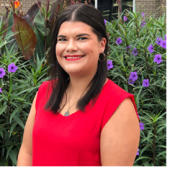 Maria Lopez
Convention Sales Coordinator
Maria grew up and went to school in The Bahamas until she moved to North Carolina to attend N.C. State ("Go Pack!"). She studied there from 2011-2016 and graduated with a degree in parks, recreation and tourism management with a program management concentration.
After graduating, Maria worked for 21c Museum Hotel in Durham. She started as a front desk agent and eventually became the assistant front office manager. After leaving the hotel, she worked at a new Japanese-Italian fusion restaurant in Raleigh called Papa Shogun, before moving to another restaurant in Wake Forest, Rudino's. She worked there as an assistant manager until coming on board with GRCVB.
"I am very excited to be in a role more in line with what I studied in college," she said, "and wanted to do upon graduation. The event and hospitality field has long been my passion, and I am looking forward to learning this field from the ground up as sales coordinator."
The force was with Maria when she "met Harrison Ford while working at the hotel. I spoke with him about places in the area that would be fun to spend time with his family. It was very surreal to speak with Han Solo in person and was definitely a highlight of my time there!"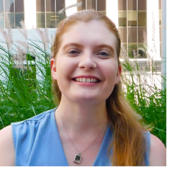 Hailey Post
Administration Manager
Hailey earned her bachelor's degree at UNC Greensboro in 2016. "While I initially attended as an opera major," she said, "I soon realized that my true passion was in sustainable tourism and community development."
While at UNCG, she worked as an undergraduate research assistant focused on N.C.'s wine industry. In 2019 she returned to academia and earned her master's degree in parks, recreation and tourism management at N.C. State University. "In my time at N.C. State, I was a research and teaching assistant as well as an active graduate student association officer and advocate for student mental health during the COVID-19 pandemic."
She began her tourism career in 2013 as a Disney college intern at EPCOT in Walt Disney World. "I worked seasonally for Disney until graduating in 2016 before returning to Orlando full-time to work at the Polynesian Village Resort. In 2017 I left the Disney company to become assistant manager of SKYWILD Treetop Adventure, the exciting high ropes and zipline course at the Greensboro Science Center. After a few years, I decided to pursue graduate school and applied to N.C State!"
"I am deeply passionate about the beating heart of the tourism industry—people. Through my new position, I will have the opportunity to connect and work with diverse Wake County stakeholders in order to build strong connections between the CVB and our community."
Her Disney experience brought her face-to-famous-face more than once. "Working in Walt Disney World I was lucky enough to meet a couple of very cool celebrities! My favorite experience was definitely meeting Whoopi Goldberg, who was as kind, gracious and exuberant as she comes across on television. She took the time to say hello to all the Disney employees when she was visiting for Christmas and made a point to wish each of us happy holidays."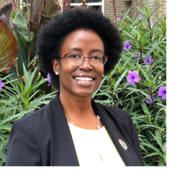 Patina Robinson
Destination Services Coordinator
Patina earned her M.B.A. from Pfeiffer University and a bachelor's degree in psychology from UNC-Chapel Hill. She also has a hospitality restaurant management certificate from Wake Technical Community College and has been an adjunct professor in hospitality management at Meredith College. 
In her new position with GRCVB, she is most looking forward to "collaborating with hospitality industry partners and learning about new innovations in the meeting planning industry."
She once met poet Nikki Giovanni when she "rode the elevator with her to an event honoring her. I couldn't speak; I was star-struck. My dad has all her spoken word recordings and, when I was a little girl, I used to listen to them. I memorized her works 'Ego Tripping' and 'My House' at an early age. It was a moment that I will never forget." 

Author: visitRaleigh
The Greater Raleigh Convention and Visitors Bureau (GRCVB) is the official and accredited destination marketing organization (DMO) for all of Wake County.
Comments