NCDOT Creates Litter Task Force
Thursday, October 21, 2021, 2pm by visitRaleigh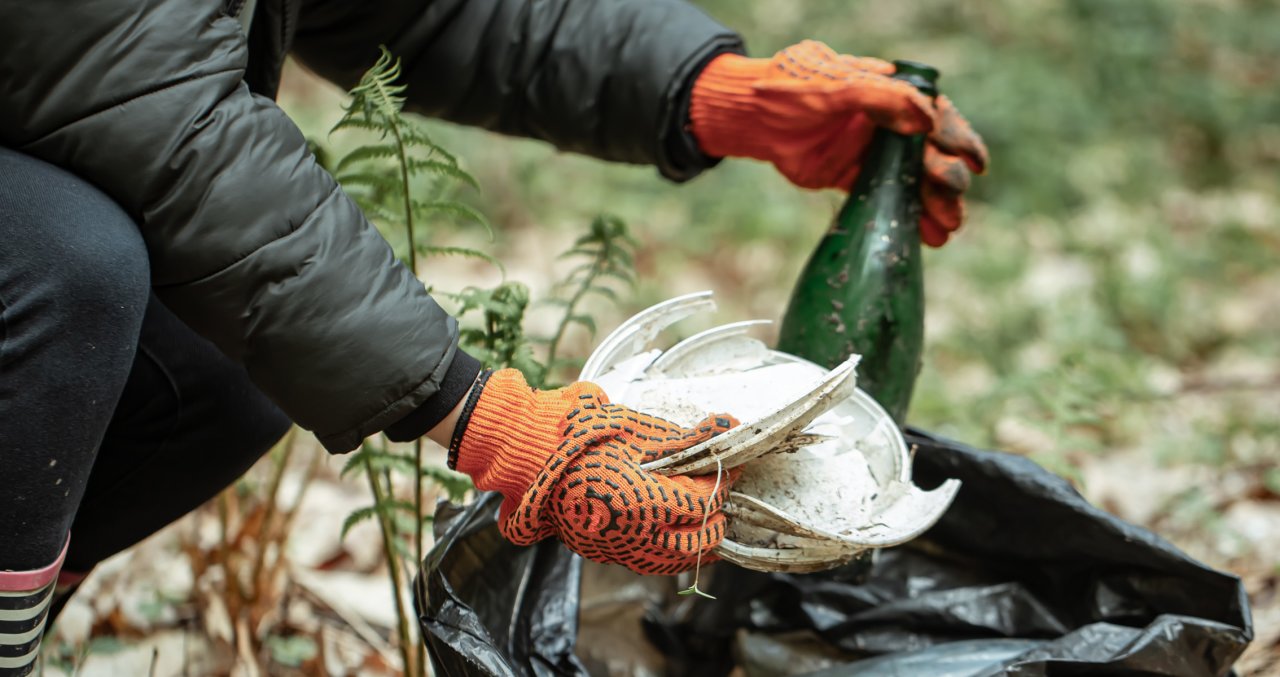 One reason millions of visitors come to North Carolina is for its natural beauty as seen from scenic roadways. Unfortunately, we are still facing challenges with litter along our interstates, freeways and many of our local and state roads. We all know that litter is unsightly, it damages our environment, and it hurts travel and tourism.
In response, the North Carolina Department of Transportation (NCDOT) created a Litter Task Force in January with representatives from Wake County and several surrounding counties to identify some of the major problems and to develop solutions to address the issue. Dennis Edwards, GRCVB's president and CEO, serves on this important task force.
"There are a number of groups and organizations that assist with litter removal throughout the year," Denny reports, "Adopt-A-Highway, Contract Litter Removal, NCDOT staff, Sponsor-A-Highway and area volunteers. Just from Jan. 1 through Sept. 13, 2021, these efforts have removed 9,520,860 million pounds of litter from our roadways statewide. Clearly, this is a number none of us should be proud of."
He continues, "I'm pleased to say that the Litter Task Force is working hard to find solutions and has already implemented some of them."
They include the following:
NCDOT worked with multiplatinum country music artist and N.C. native Luke Combs to create public service announcements calling upon North Carolinians to keep the state beautiful and litter off roadways. To view the two PSAs from Luke Combs, click here and here. Other marketing campaigns are in the works.
Special signage has also been created and placed at all major waste disposal locations reminding commercial drivers to secure their loads and ensure truck beds and containers are clean of waste and debris before leaving the landfill area. Unsecured trash can fly from a vehicle and end up as roadside litter. It is a law to tarp all vehicles when carrying trash.
Litter-conscious North Carolinians now have a new way to report litterers through a simple, mobile-friendly web application. The new Swat-A-Litterbug app will allow users to easily report when someone sees trash being thrown from a vehicle. The owner of the vehicle will receive a formal notification from the N.C. State Highway Patrol informing them about the littering offense, as well as the penalties for littering, along with a message urging them to help keep N.C. clean. Users can access the app by visiting ​​ncdot.gov/litter​​. (First-time mobile users will be given a pop-up instruction on how to add a shortcut to their phone's home screen. This will add an icon that, when clicked, will take them directly to the Swat-A-Litterbug form. These instructions will also be available on the app's settings page.) Click here to watch a video with instructions on how to download the app. The Swat-A-Litterbug app will only be available through ncdot.gov/litter​ and any related shortcut links.
The task force is also working with the General Assembly and the Governor's office to identify additional funding for litter removal along all N.C. roads in the upcoming budget process.
"A big thanks to NCDOT for creating this important task force," said Denny. "As you can see there is progress being made to identify and address the litter challenges we face here in our state. However, we won't be successful unless every resident and visitor can do their part in helping keep our roadways clean."

Author: visitRaleigh
The Greater Raleigh Convention and Visitors Bureau (GRCVB) is the official and accredited destination marketing organization (DMO) for all of Wake County.
Comments