Spotlight on Services: Things You May Not Know About Our Department
Sunday, June 24, 2018, 11am by Julie Brakenbury, CGSP®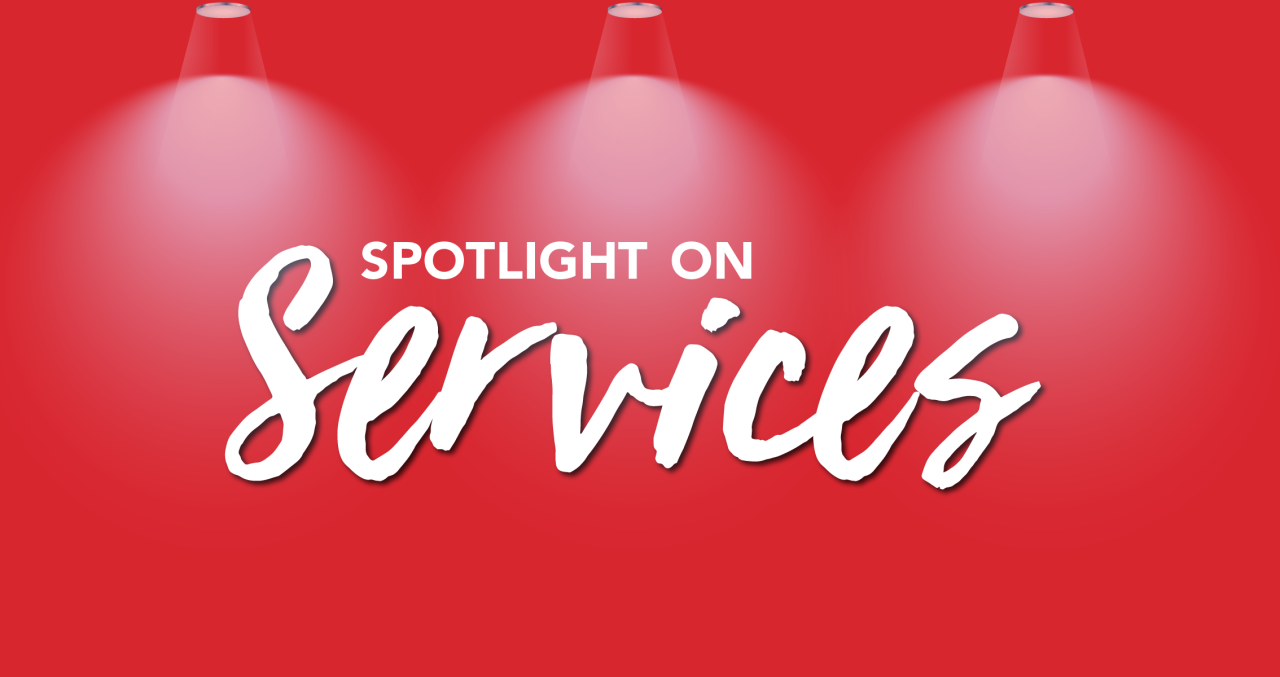 Even if you know that the GRCVB has a Services team, you probably don't know everything we do! Our Services team is responsible for making visitors feel welcome and helping to pave the way for a pleasant visitor experience overall. We're a great value as we do not charge for our services.  
Some of our key programs include:
Convention and Group Event Services
The convention services team assists event organizers with planning support services. Annually we work with over 400 groups. Our goal is to provide a "one-stop shop" for the planners' needs. We accomplish our work by offering destination advice, serving as the lifeline to GRCVB resources and connecting the planners to local business partners who can provide their needed support services. It's a win/win: the planners' work is easier, and our partners experience direct spending impacts as a result (i.e., increased business sales). You can learn more here—Convention and Group Event Services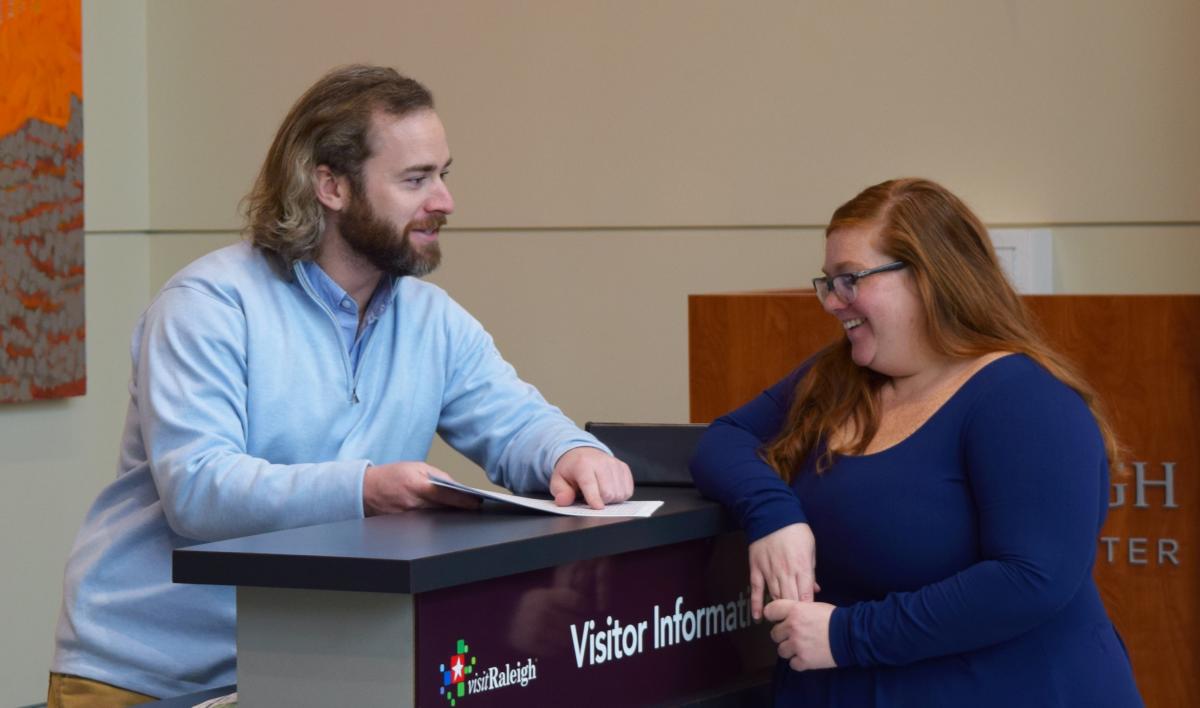 Visitor Information Center (VIC)
The official Raleigh, N.C., VIC is in the connector space between Raleigh Convention Center and Raleigh Marriott City Center. Our staff there greets more than 10,000 walk-in visitors each year and responds to an average 12,000 visitor inquiries (email, online and by phone) annually. They provide referrals about things to see and do, places to stay, restaurants and much more. VIC staff are knowledgeable, they love Raleigh/Wake County and their goal is be the conduit for an enriching visitor experience. Learn more here—Visitor Information Center

Hospitality Partner Training
The hospitality experience that visitors have when they come to Raleigh, N.C., is the ultimate responsibility of GRCVB's many business partners. Our Services Department works hard to help keep customer-service excellence on our partners' radar. We do this by providing training and increasing local awareness of destination assets.
Examples of training include Guest Service Gold® (customer-service skills training for area hospitality workers) and See For Yourself Tours (fun, experiential tours offered quarterly for frontline staff).
Of note, we have received news that all attendees of GRCVB's Spring 2018 Guest Service Gold® Training earned their Certified Guest Service Professional (CGSP®) certifications from our training partner, the American Hotel & Lodging Educational Institute. Those newly certified in the Raleigh area are: Patrick L. Dewberry, Lori Hecht-Thomson, Debra L. Johnson, Darell S. Jones, Elantra S. Kennedy, Crystal Paige, Dalian P. Roland, Patricia M. Rossi, Michael W. Smallwood, Suzanne V. Villani, Andy Watson and Carmen S. Watson.
We also promote an important tool created by GRCVB's Marketing and Communications team, one that can be used by any hospitality partner to help orient new employees to our destination brand and assets. See the orientation document here—New Hospitality Employee Orientation 

Visitors Guide Delivery Service
Our Services team delivers the Official Visitors Guide to Raleigh, Cary and Wake County directly to the doors and front desks of our area business partners. We know our partners see many visitors face-to-face. Having the partners aware of our Official Visitors Guide and making sure they have a constant inventory of guides makes it easier for our partners to become brand and destination cheerleaders. Visitors experience a higher level of customer satisfaction and customer service from partners who use and distribute these guides.  

Tourism Ambassadors
Having a strong volunteer program helps us expand our impact to visitors at times and in places where our full-time staff cannot be. Our program averages about 50 volunteer ambassadors who love Raleigh/Wake County and are passionate about the area. We place them on site at conventions and sporting events, as well as at leisure tourism festivals and in our Visitor Information Center. They extend hospitality and help to enhance the overall enjoyment of our destination.
Our GRCVB Services Department is passionate about Raleigh, N.C., and fulfills an important role in destination marketing--making the destination experience happen for our visitors. For more about our team, click here. 

Author: Julie Brakenbury, CGSP®
Julie Brakenbury, CGSP®, serves as director of destination services for GRCVB, a role she has filled since 2007, and as 2021 president of ESPA, the Event Service Professionals Association. She is a veteran of both the hotel and CVB worlds and has a passion for visitor services. Learn more
Comments