The Raleigh Beer Trail
Friday, June 07, 2019, 3pm by Andrew H. Baker, CGSP®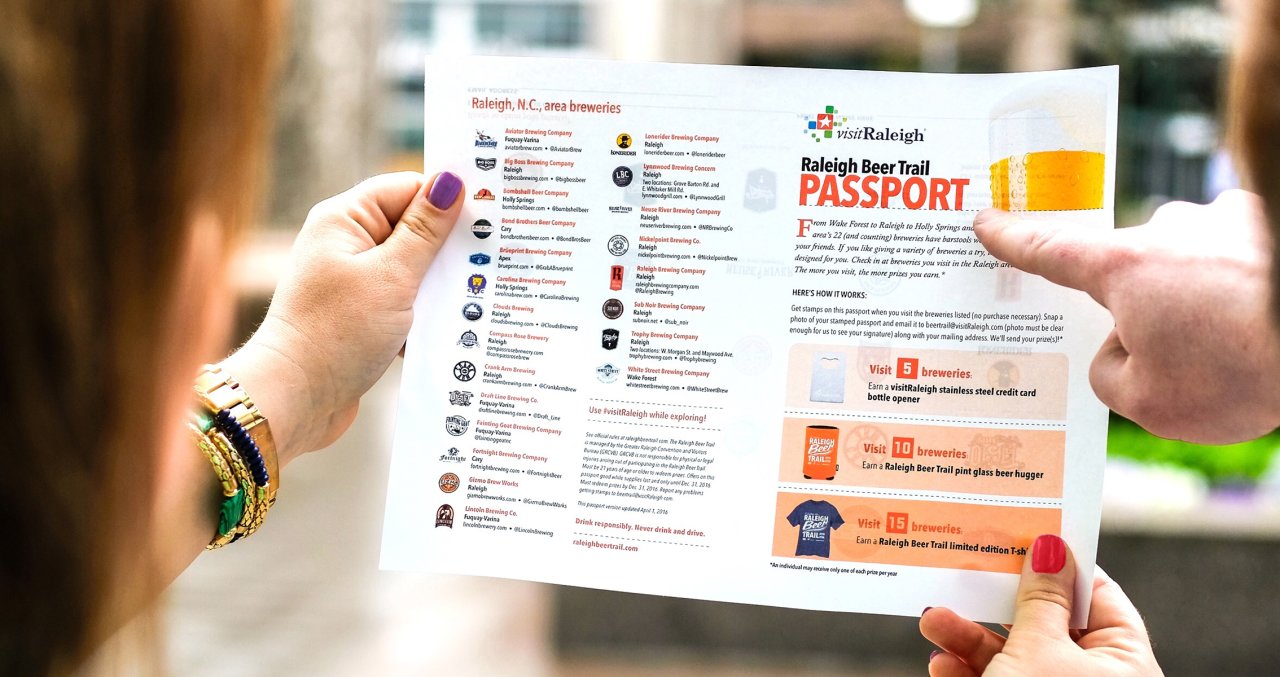 Raleigh, N.C., has seen exponential growth in its beer scene over the past decade, and with the recent signing of House Bill 363, the Craft Beer Distribution and Modernization Act, Wake County and North Carolina breweries are poised to grow even more with their sales. From a visitation standpoint, destinations across the state have brought promotion to this growing industry through various initiatives to draw in interested visitors to experience the many craft breweries popping up in their respective areas.

For Raleigh and Wake County, GRCVB has employed the Raleigh Beer Trail since 2016 to promote and package Wake County breweries, large and small, in order to incentivize both overnight and day-trip visitors and also to convert day-trip visitors to overnight visitors (if possible). We encourage repeat visitors to take their time completing the trail so they may better enjoy Raleigh and Wake County's breweries through tours, taproom experiences and more.




Here's how the Raleigh Beer Trail operates:

GRCVB sought participation from all of Wake County's breweries to create the downloadable Raleigh Beer Trail Passport (click here).

Visitors and locals can present their Passports to participating breweries and receive a stamp on a designated brewery's square. Prizes are then awarded to participants 21 years old and older who visit five, 10 or 15 breweries. (No purchase necessary.)

Visiting five breweries rewards the participant with a stainless steel, visitRaleigh-brand bottle opener.
Visiting 10 breweries rewards the participant with the bottle opener as well as a Raleigh Beer Trail pint glass beer hugger.
Visiting 15 breweries rewards the participant with the bottle opener, the beer hugger and a Raleigh Beer Trail T-shirt touting their completion of the trail!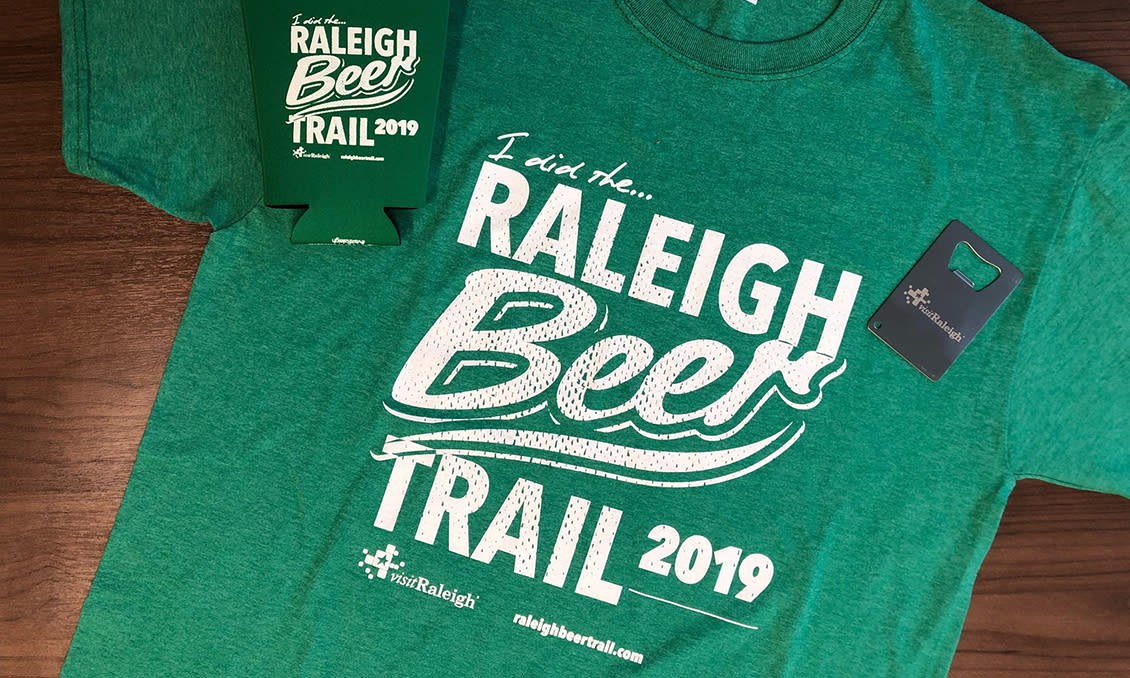 To claim their prizes, participants must take a photo or scan of their Passport and email it to the GRCVB at beertrail@visitRaleigh.com. Participants have the entire calendar year to complete their Passports. The trail then resets each year on Jan. 1 and runs again until Dec. 31. If a visitor can only visit five breweries during their first trip to the destination, we encourage them to come back before the end of the year to earn their next level prize.

For breweries to be included on the Raleigh Beer Trail, they must be located within Wake County as well as brew their beer here. We do not currently list establishments that are simply open for nightlife or for retail shopping due to this rule.

Since its inaugural run in 2016, the Beer Trail has seen significant growth each year (2016's beta test ran from April to Dec.). Beer trail submissions have grown more than 134 percent year-over-year, and during that time, the total number of breweries in Raleigh and Wake County has climbed to more than 30, with more still under development. Regarding GRCVB's primary goal of attracting day-trip and overnight visitors, just shy of half (48 percent, to be precise) of all Beer Trail submissions in 2018 were from out-of-county participants. Comparing those numbers to the 37 percent of out-of-county participants from 2017, we've definitely seen worthwhile growth that aims to continue hand-in-hand with Raleigh, N.C.'s brewery growth.

If you are interested in sharing the Raleigh Beer Trail with visitors, it's never too late for them to start (and, brewery partners, feel free to print Passports to have on hand for visitors)! Submissions for 2018 are accepted through the end of the year, and copies of the Passport can be printed and distributed, here.

If you are a brewery partner in Wake County that we do not currently list on the Raleigh Beer Trail and you would like to be included, please contact assistant marketing manager Andrew Baker, here. Note: to be included on the Raleigh Beer Trail Passport, you must brew your beer inside Wake County, N.C.

Cheers!

Author: Andrew H. Baker, CGSP®
Andrew H. Baker, CGSP®, is marketing manager at the Greater Raleigh CVB and works directly with local partners to help promote Raleigh, N.C., as a destination of smart, savvy and passionate people.
Comments