What GRCVB Has Been Doing During the COVID Crisis: Administration Department
Friday, July 17, 2020, 8am by visitRaleigh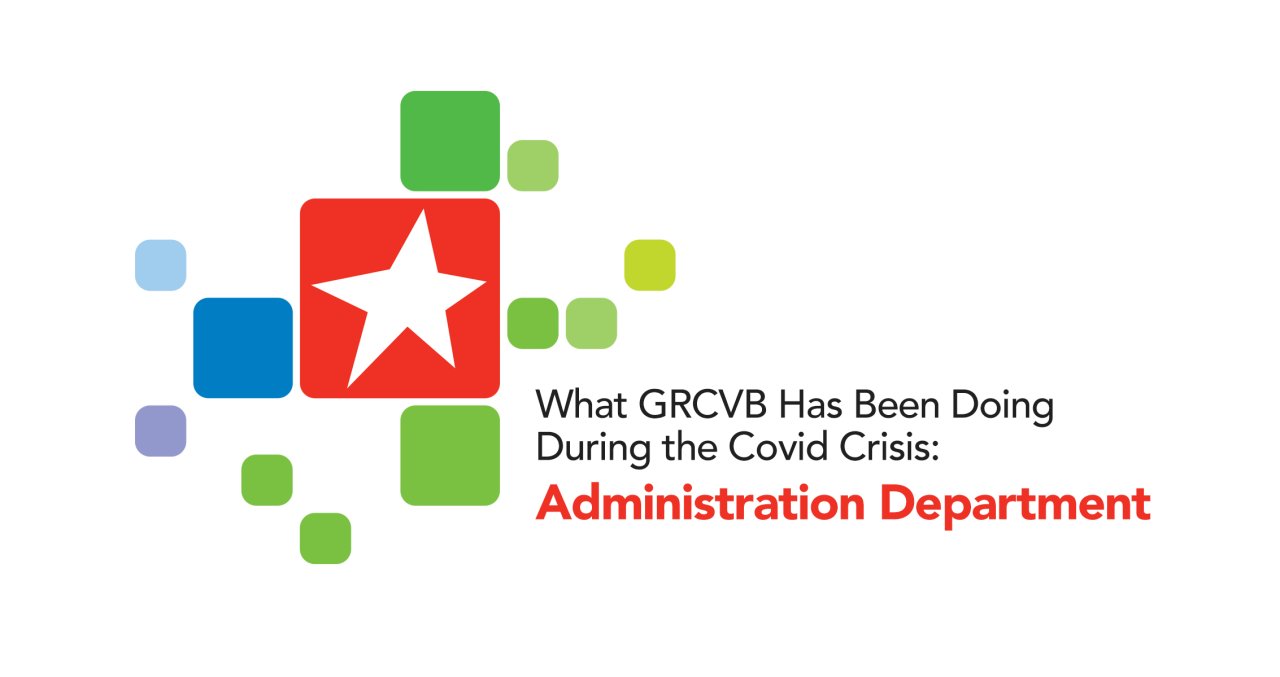 You will be hearing from each department throughout the Greater Raleigh CVB in the coming weeks about what we have been working on during this COVID crisis. This week you are hearing from the Administration Department.
Like all of you, we immediately worked on addressing budget cuts beginning in March, and many of these cuts will remain through 2020. This process impacted everything from reductions in travel, trade shows, conferences and advertising to salaries. Fortunately, we did not lay off anyone and feel maintaining staff is a priority as we go through these challenging times and move into the recovery phase.
Early into the crisis, we held weekly calls for our area hospitality partners, with guests from the N.C. Restaurant and Lodging Association (NCRLA), Wake County Emergency Operations Center, City of Raleigh and other entities sharing updates, new regulations impacting businesses and resources available to the hospitality community.
We have worked closely with the staffs and elected officials from Wake County and the City of Raleigh regarding forecasting and making adjustments to the Interlocal Funding model, as well as to identify funding options for the GRCVB, including CARES Act funds and Paycheck Protection Program opportunities, since tourism tax collections have been severely impacted.
We continue to work with our partners at the NCRLA, Visit North Carolina, N.C. Travel Industry Association, N.C. Travel and Tourism Coalition, U.S. Travel Association and Destinations International, to monitor and address local, state and national issues, laws and ordinances that impact the travel and tourism industry.
These issues involve everything from weekly consumer sentiment research, local, state and national policies and their impacts on the tourism industry to creating and supporting health and safety standards and trainings such as Count On Me NC.
We are participating in weekly calls with area economic development districts throughout the county, to address common interests and issues (including impacts COVID-19 is having on the tourism industry) and what we can collectively do to address them.
We will continue to work with all communities throughout Wake County as we transition from the response phase to the recovery phase, to ensure we are providing our partners with the best and most accurate resources and assistance.
We appreciate the support and leadership from the GRCVB Board of Directors and are confident that, together, we will get through this and begin to see the record-breaking tourism numbers we were experiencing pre-COVID.

Author: visitRaleigh
The Greater Raleigh Convention and Visitors Bureau (GRCVB) is the official and accredited destination marketing organization (DMO) for all of Wake County.
Comments