Seven Stellar Cons and Shows in Raleigh, N.C., This Year: Comics, Pop Culture, Anime and More!
Wednesday, March 14, 2018, 2pm by Kristy Stevenson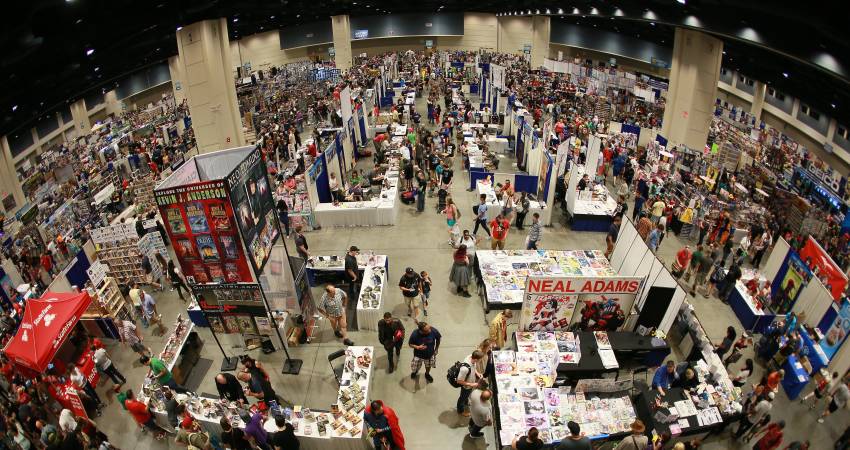 Take a look at Raleigh's 2018 convention (or con) and show lineup, from small to gigantic, and you'll see that fan culture is on the rise! Celebrating an appreciation for comics and related popular art forms like television shows, movies, video games and associated memorabilia, cons and shows have an audience here on the East Coast, and the capital city has taken notice. From voice actors, artists, sports cards and animation to panels, autographs and cosplay–you may even get to meet your favorite celebrity! This year, several events return to N.C. for repeat performances after hosting impressive numbers in recent years.
 
N.C. Comicon: Oak City
March 17-18
In March the Raleigh Convention Center welcomes back this two-day event with celebrity guests including American Gods' Orlando Jones; former heavy weight champion Buster Douglas; voice actress Jen Cohn from the fan-favorite Overwatch video game; and one of the creators of Teenage Mutant Ninja Turtles, Kevin Eastman. Eastman will be signing one item for FREE for all attendees. Superstar comic creators Adam Hughes (Supergirl) and the legendary Walter and Louise Simonson (Thor, Avengers, Superman) will be signing and welcoming fans. Also in attendance will be many of the creators from IDW Publishing, whose properties include such favorites as G.I. Joe, Transformers, My Little Pony and Ghostbusters.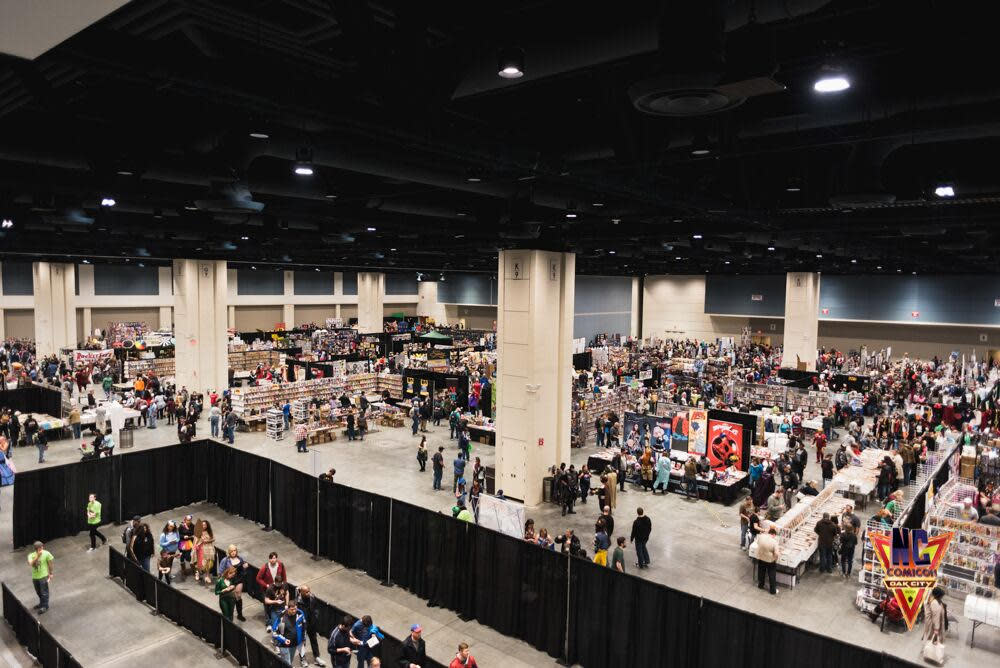 Joining them will be hundreds of local and international comic book writers, artists, publishers and vendors packing a total of more than 100,000 square feet of space for fans to explore. Plus, cosplayers attend this event from far and wide, showing off their hard work and costuming skills and participating in the Cosplay Showcase for prizes, so get ready to see some of your favorite characters in person! 
As a bonus to the event, limited edition trading cards will be available. Collect them all, but to get yours, you have to seek them out.
Tickets, VIP passes and pre-purchase photo opportunities available here.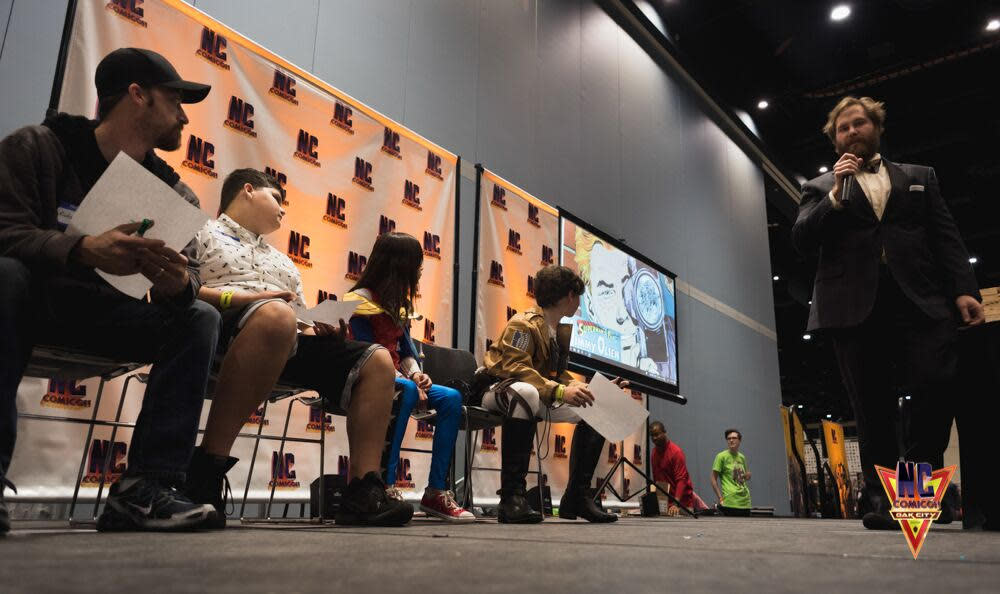 NCTOYCON
April 7
The inaugural NCTOYCON will be held at the Hampton Inn & Suites RDU/Brier Creek. As the only show around N.C. dedicated to buying, selling and trading vintage and new toy collectibles, their goal is to bring collectors from all fandoms together to share a passion for completing their collections and learning more about the toy industry from experts as well as celebrities in the toy collecting community. Tickets available online or at the door. Children under 14 are admitted free with a paid adult.
 
Animazement
May 25-27
The Raleigh Convention Center again hosts this three-day Japanese animation and culture event on Memorial Day weekend. Featuring Japanese guest Yusuke Kobayashi, who won Best New Voice Actor from the Seiyu awards in 2017; as well as American guests Elizabeth Maxwell (Zelda: Breath of the Wild, Attack on Titan, Criminal Minds) and E. Jason Liebrecht (Shadow Warrior/Borderlands, Noragami, American Crime).
Cosplay is a huge draw: guests are encouraged to dress up as their favorite characters simply for fun, or to participate in contests showcasing their talents.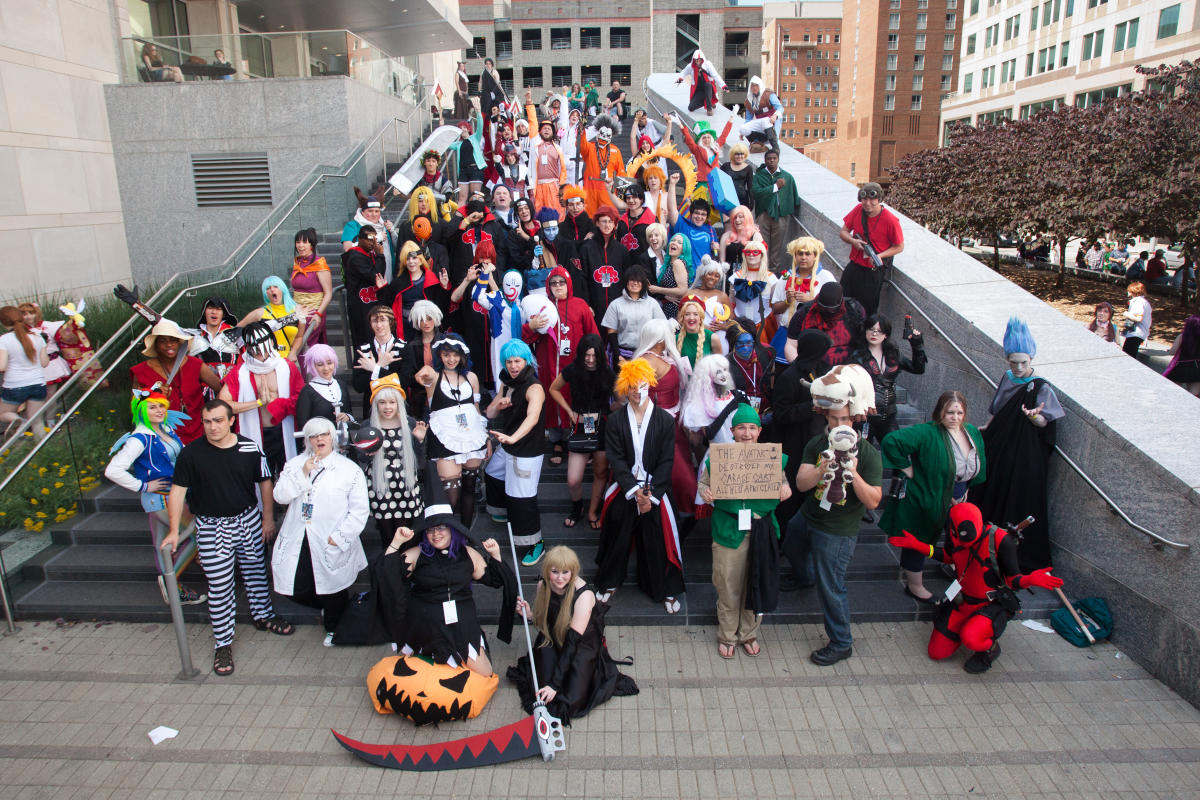 As event emphasis is on education, organizers hope every attendee leaves the convention knowing more than when they arrived; are inspired to ask deeper, more thoughtful questions; or simply find a welcoming sense of community.
Attendees can download the Guidebook app–which includes guest listings, maps, and important contacts–to their tablet or smart device to find the digital schedule (released in May). Fri.-Sat. hours are jam-packed from 9am-2am. Animazement is active on Facebook and Twitter, with announcements largely on Facebook, so it's highly recommended to follow them on social media.
Tickets available online or at the door. Children five and under are free.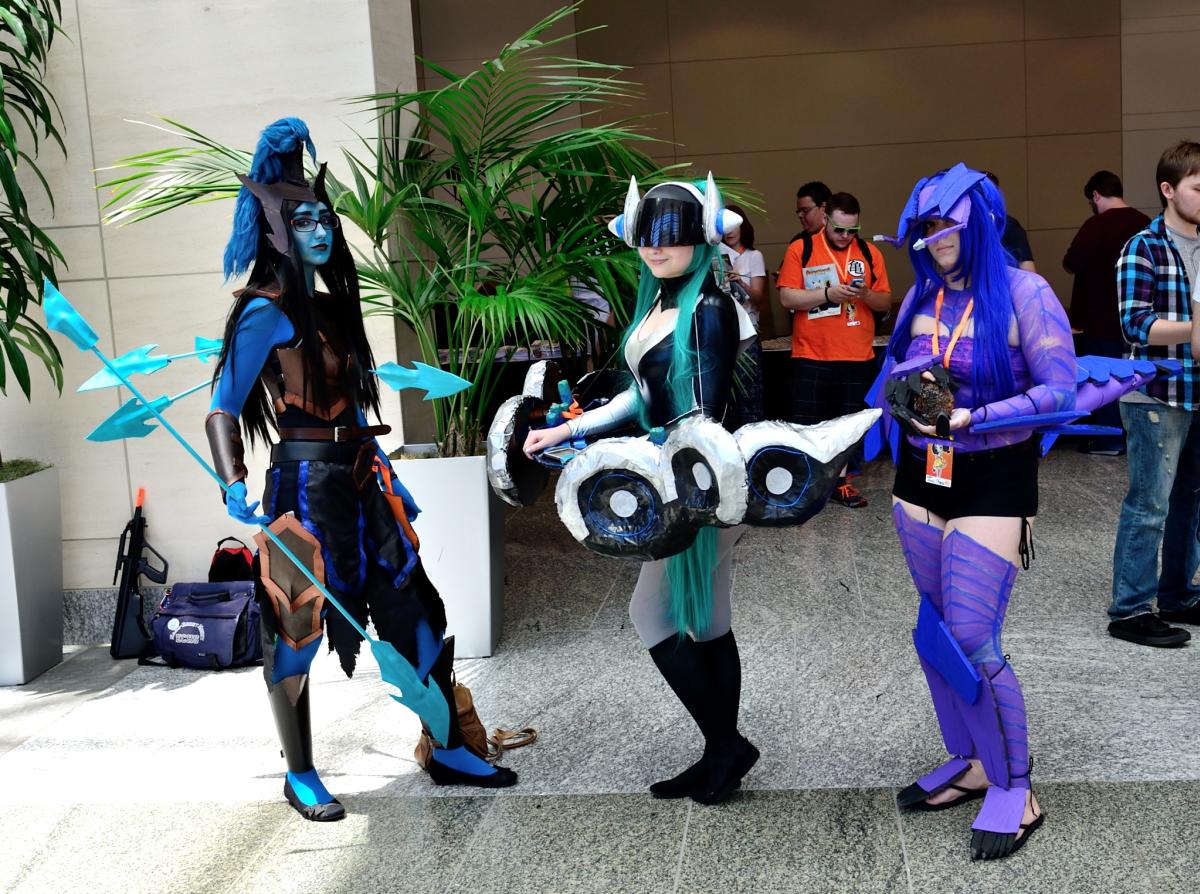 Raleigh Supercon
July 27-29; pictured in header
After bringing in 30,000 attendees over three days in 2017, this multi-genre pop culture convention for fans of superheroes, science fiction, anime, cartoons, video games and more is back in 2018 at the Raleigh Convention Center. Fans dress up as their favorite characters; shop the vendor hall (think art, collectibles, toys, posters, t-shirts and books); meet their favorite celebrities, comic book creators, voice actors, industry guests, artists and writers.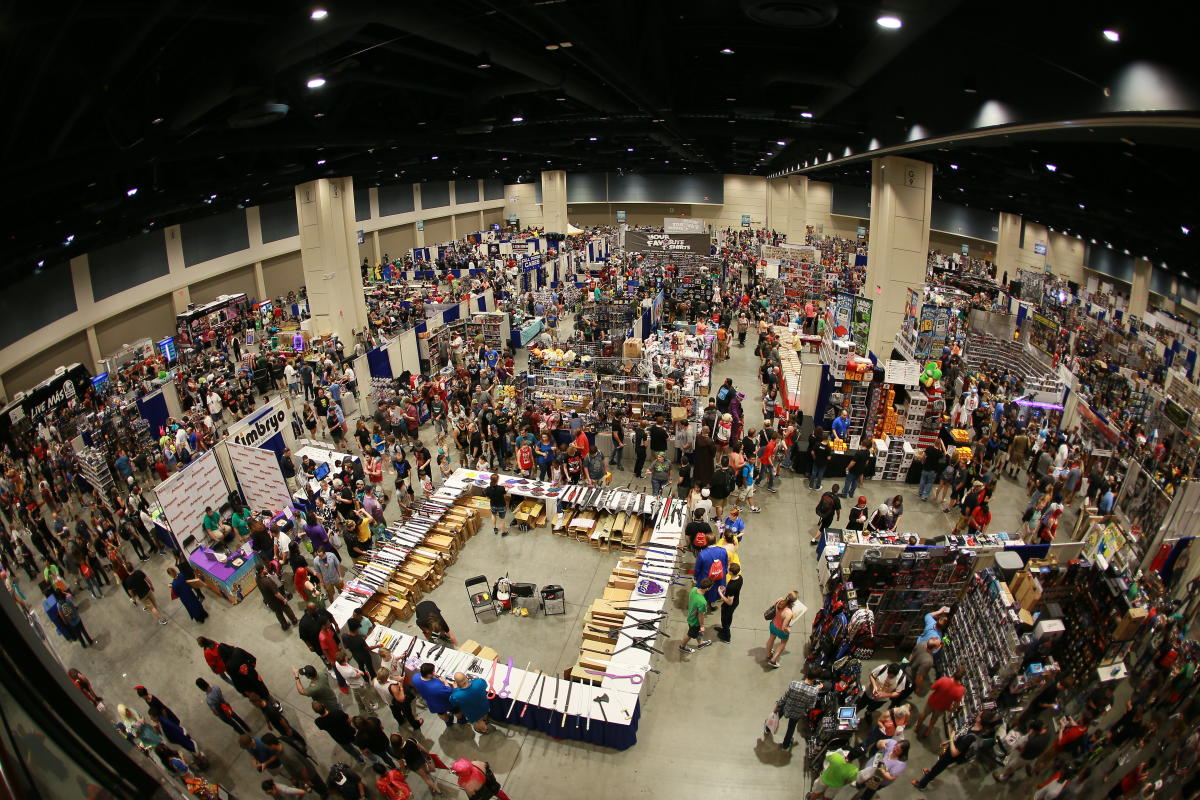 With appearances by William Shatner, famous for his role as Star Trek's Captain Kirk; The Godfather of Shock Rock, Alice Cooper; as well as John Barrowman (Torchwood, Arrow) and Catherine Tate (The Catherine Tate Show, The Office) of Doctor Who fame; plus additional stars from Guardians of the Galaxy, Power Rangers and all corners of fandom including TV, movies, video games, wrestling and anime. 
There are a variety of entertainment options including panels, Q&As, films and shorts, costume and cosplay contests, video game tournaments and workshops.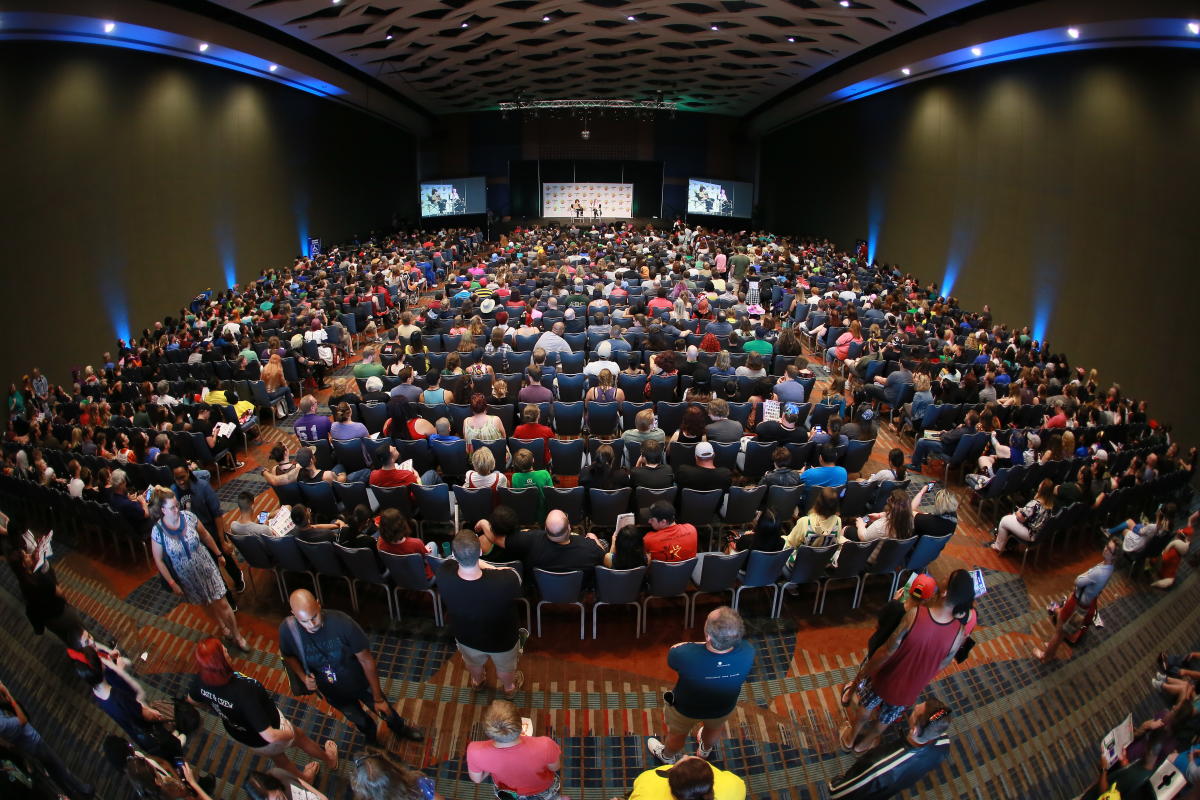 Tickets available online or at the door. Children nine and under are admitted free with a paid adult. Only Fri. and Sun. SINGLE DAY tickets will be sold onsite–so if you plan to attend Sat., you must purchase online.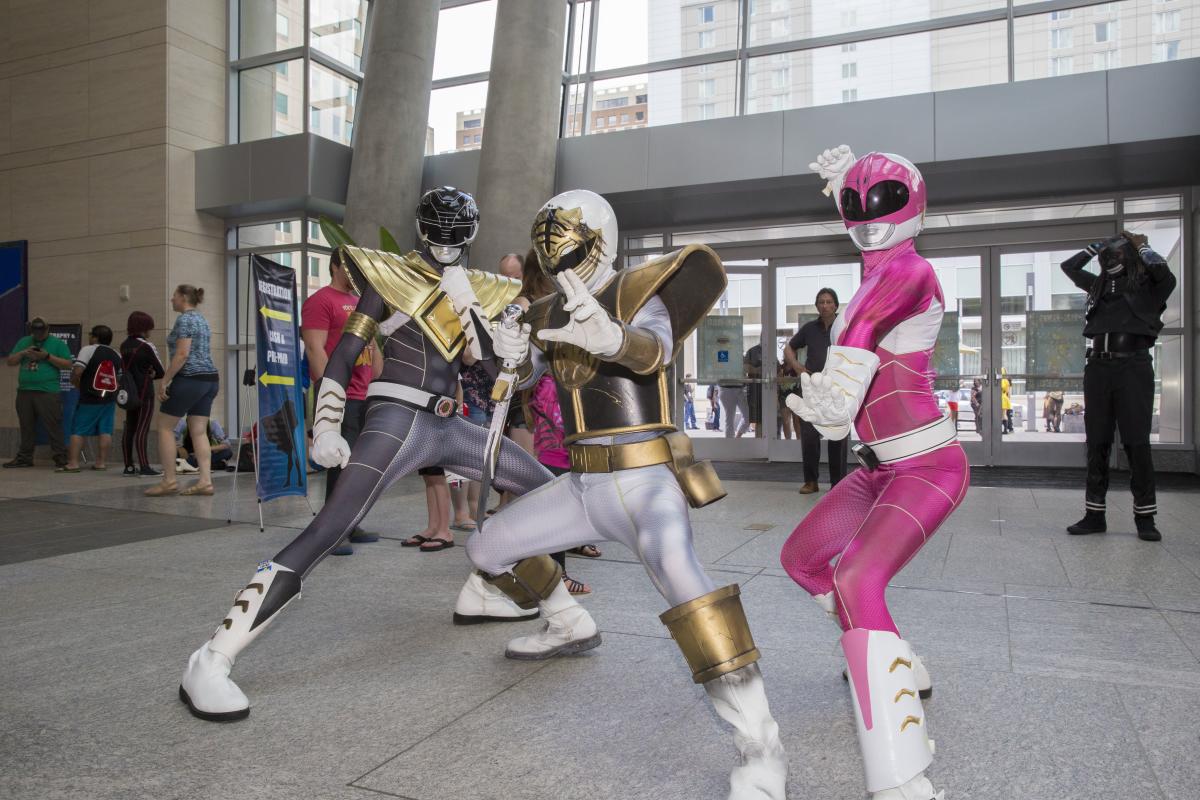 Toy, Hobby, Memorabilia and Comic Shows at the North Carolina State Fairgrounds
The Kerr Scott Building at the North Carolina State Fairgrounds hosts great comics and collectibles events in 2018!
Raleigh Sports Card, Memorabilia and Comic Cons
March 31, July 27-29 and Dec. 7-9
Dabbling in whatever the hot trend is in the hobby, Tidewater Cards and Collectibles' Raleigh Sports Card, Memorabilia and Comic Cons specialize in oddball, regional and one-of-a-kind items on individual sports players and teams. They've also accumulated one of the largest Benchwarmer collections in the country. Feel free to email them your wish list, and check out the shows throughout the year (the Dec. show is a perfect opp for holiday shopping!).
Inside Pitch Promotions toy, hobby and sports collectibles shows
June 16-17 and Sept. 22-23​
Inside Pitch Promotions offers comic dealers and enthusiasts a variety of sports cards, vintage to modern toys, comics and collectibles (TV memorabilia is a hot seller now) in a family-friendly atmosphere. Visit their Carolina toy, hobby, sports and NASCAR shows in June and Sept. Organizers recommend to plan for two-to-three hours at the shows for you to enjoy the experiences, and they remind you of the option to sell your collectibles to vendors onsite. All shows offer daily admission or a weekend pass, and children 15 and under are free.
 
Raleigh Comic Book Shows
April 29, Aug. 26, and Dec. 9
Visit the Hilton Garden Inn Raleigh/Crabtree Valley throughout the year for comic book shows and sales that are fan favorites. Featuring artists, giveaways, and thousands of comic books–including many Golden Age and Silver Age editions for the vintage collector. Organizers promise that although the shows are smaller, the quality of dealers is as good as any comic book show you can find. One reviewer said, "This is one of my favorite shows to go to throughout the year. Been going for over a decade each time it's put on. Always find books that are on my list." Free admission!
 
Photos: Raleigh Supercon photos (including header photo), Supercon Conventions; N.C. Comicon: Oak City photos via event organizers; first Animazement photo, animazementphotos; second Animazement photo, Mark Peterson
Comments