The Biggest Live Music Events of Spring in Raleigh, N.C.
Wednesday, February 23, 2022, 3pm by visitRaleigh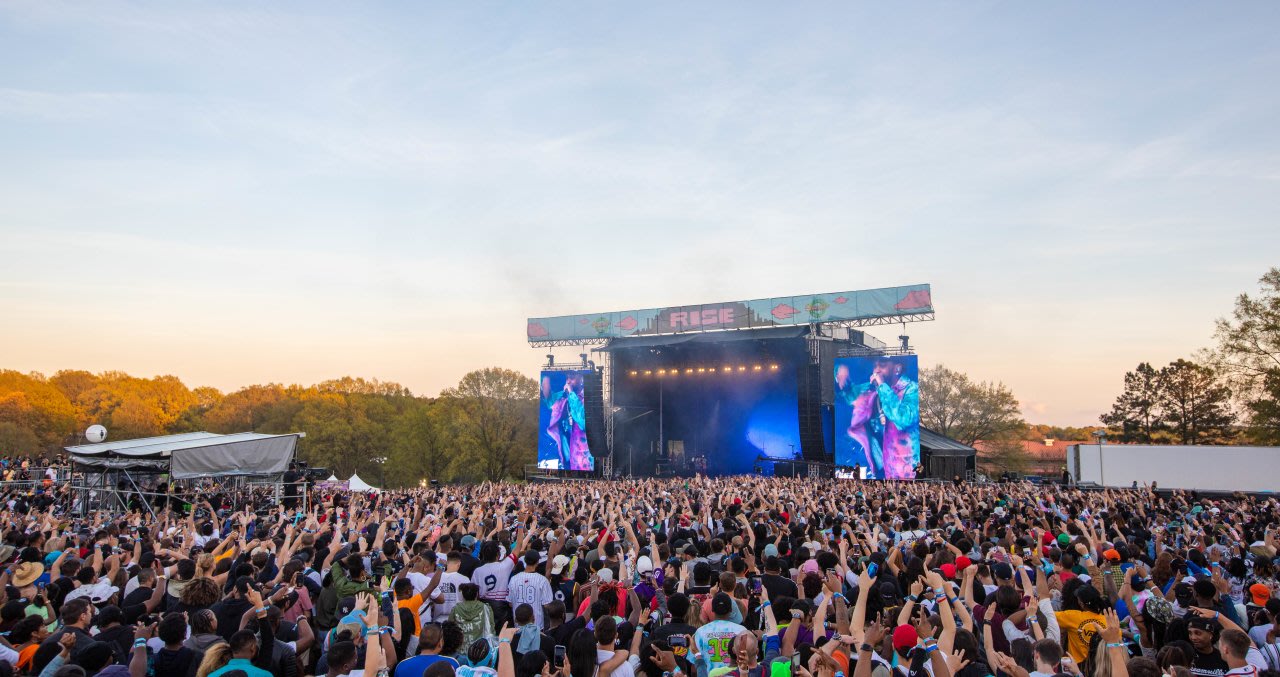 Who's ready to rock? Live music is back in a big way this spring in the Raleigh area! Browse the biggest and best picks of the next few months below (and send this to a friend to start picking out your shows!).
March
The Eagles, March 2 at PNC Arena
Daniel Donato with Dropping Plates, March 4 at The Pour House Music Hall
Wale, March 4 at The Ritz
Rapper Big Pooh, March 5 at The Pour House Music Hall
St. Paul & the Broken Bones, March 6 at The Ritz
Badfish, March 9 at Lincoln Theatre
Carolina Sound, March 10 at Fuquay-Varina Arts Center
Dream Theater, March 11 at Duke Energy Center for the Performing Arts
Jazmine Sullivan, March 12 at The Ritz
Marisela, March 13 at Duke Energy Center for the Performing Arts
Jimmy Eat World and Dashboard Confessional, March 14 at The Ritz
David Archuleta, March 15 at Lincoln Theatre
Winter Jam 2022, March 19 at PNC Arena
311, March 23 at The Ritz
Sparks in Concert, March 25 at Lincoln Theatre
Lúnasa, March 25 at Duke Energy Center for the Performing Arts
April
KALEO, April 1 at The Ritz
Dreamville Festival, April 2-3 at Dorothea Dix Park
Orchestra Noir, April 2 at Duke Energy Center for the Performing Arts
Dirty Honey & Mammoth WVH, April 5 at The Ritz
Lucky Daye, April 5 at Lincoln Theatre
Doc & Cover, April 8 at Duke Energy Center for the Performing Arts
Gershwin Piano Concerto, April 8-9 at Duke Energy Center for the Performing Arts
Bon Jovi, April 9 at PNC Arena
The Magnetic Fields, April 9-10 at Duke Energy Center for the Performing Arts
Mt. Joy, April 12 at The Ritz
The Nth Power with Zoocrü, April 13 at The Pour House Music Hall
North Carolina 'Cuegrass Festival, April 16 at The Pit
Will Overman with Sam Foster, April 19 at The Pour House Music Hall
Todrick Hall, April 20 at The Ritz
Lil Durk, April 21 at Red Hat Amphitheater
My Morning Jacket, April 22 at Red Hat Amphitheater
ABBA: The Concert, April 22-23 at Duke Energy Center for the Performing Arts
The Band Camino with Flor and Hastings, April 22 at The Ritz
Jimmy Buffett and the Coral Reefer Band, April 23 at Coastal Credit Union Music Park at Walnut Creek
Nine Inch Nails, April 28 at Red Hat Amphitheater
Willie Bradley, April 29 at Garner Performing Arts Center
May 
Teddy Swims, May 3 at Lincoln Theatre
PUP, May 4 at The Ritz
AJR, May 7 at Red Hat Amphitheater
Freddie Gibbs, May 8 at Lincoln Theatre
Lucius, May 12 at The Ritz
Aly & AJ, May 13 at Lincoln Theatre
The Dead South, May 15 at The Ritz
Casting Crowns and Hillsong Worship, May 16 at PNC Arena
Rex Orange County, May 16 at Red Hat Amphitheater
KISS, May 17 at Coastal Credit Union Music Park at Walnut Creek
Foo Fighters, May 20 at Coastal Credit Union Music Park at Walnut Creek
Tim McGraw, May 21 at Coastal Credit Union Music Park at Walnut Creek
The Lumineers, May 24 at Coastal Credit Union Music Park at Walnut Creek
Little River Band, May 26 at Koka Booth Amphitheatre
Jesse McCartney, May 31 at The Ritz
June
Morgan Wallen, June 3 at Coastal Credit Union Music Park at Walnut Creek
Kip Moore, June 3 at The Ritz
Parker McCollum, June 4 at Red Hat Amphitheater
Ben Rector, June 10 at Red Hat Amphitheater
The Doobie Brothers, June 11 at Coastal Credit Union Music Park at Walnut Creek
Rebelution, June 11 at Red Hat Amphitheater
Flume, June 12 at Red Hat Amphitheater
Jason Isbell and The 400 Unit with Sheryl Crow, June 13 at Koka Booth Amphitheatre
The War On Drugs, June 13 at Red Hat Amphitheater
Robert Plant & Alison Krauss, June 14 at Koka Booth Amphitheatre
Cody Johnson, June 16 at Red Hat Amphitheater
Kid Rock, June 18 at Coastal Credit Union Music Park at Walnut Creek
Trombone Shorty's Voodoo Threauxdown, June 21 at Koka Booth Amphitheatre
Comments