Juneteenth Events in Raleigh, N.C.
Friday, June 10, 2022, 8am by visitRaleigh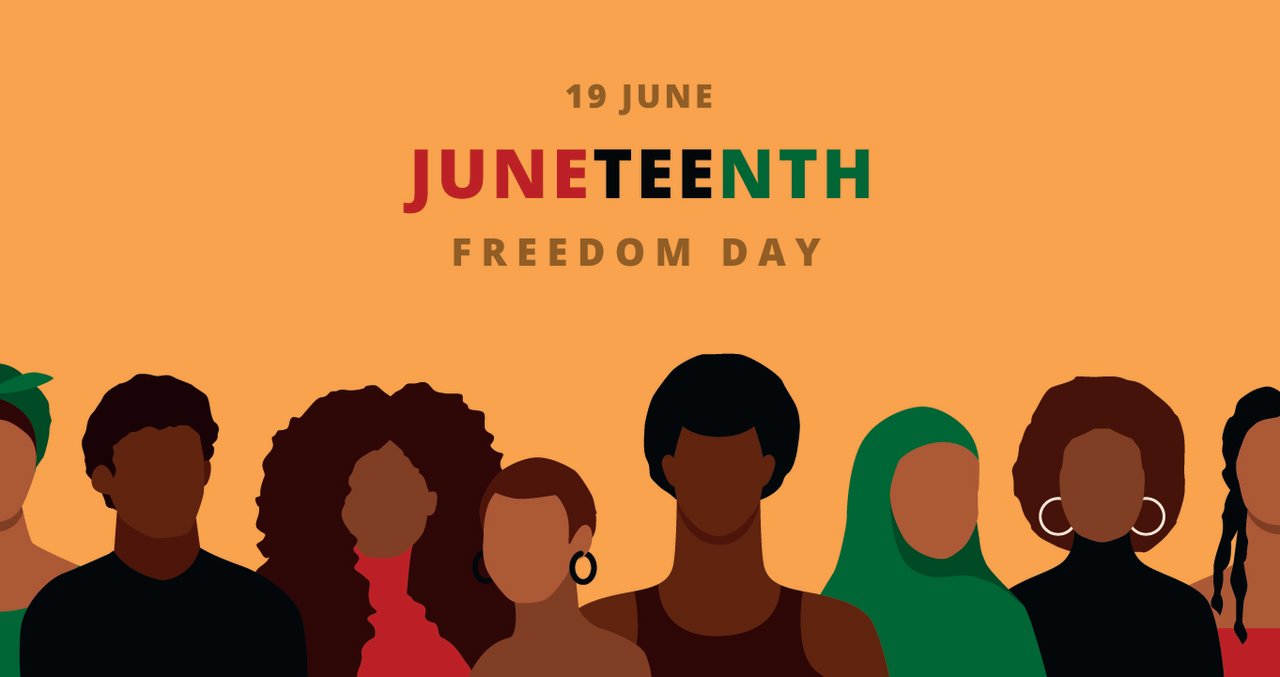 Juneteenth—the oldest nationally celebrated commemoration of the abolition of slavery in the U.S.—became a federal holiday in 2021, 156 years after slaves in Galveston, Texas were notified on June 19, 1856, that they were now free after the Civil War had come to an end.
In 2020, both the City of Raleigh and Wake County voted to recognize June 19 as a holiday, and last year the City of Raleigh held it's first Juneteenth celebration at Dorothea Dix Park. That event is back this year, and so are a number of other new and returning events honoring freedom of Black Americans. 
AfroChella
June 11, 8pm
A lively kickoff to Juneteenth events in the Raleigh area, this fun, festive evening at Raleigh Union Station will honor the African American Cultural Festival of Raleigh and Wake County's 13th anniversary (and in anticipation of the festival's Labor Day weekend affair this year). This AfroChella-inspired fundraising event is a night of fun, drinks, music, dance and celebration! Come out in your African garb and help celebrate African culture with style and grace. This is a ticketed event that is expected to sell out.
Morrisville Juneteenth Celebration
June 11, 10am-2pm
Celebrate the emancipation and the achievements of Morrisville's African American community on Sat., June 11, at Cedar Fork Community Center. Three distinguished speakers—Dr. Malcom E. Beech Sr., Donna Washington and Mark A. Neal—will give presentations that include a historical reenactment. There will also be an exhibition on the history of stepping, musical performances, food, vendors and more fun activities on hand.
Celebrate Juneteenth at the North Carolina Museum of History
June 17, 1-4pm and 7-9pm
Drop in at the North Carolina Museum of History for an afternoon of activities inspired by oldest nationally celebrated commemoration of the ending of slavery in the U.S. Meet members of the Battery B Second Regiment—U.S. Colored Light Artillery Civil War reenactors—as they reveal the legacy of the courageous soldiers in the struggle for freedom and citizenship during the American Civil War. 
In the evening, PBSNC will debut a new 30-minute documentary film at the museum, George Henry White: Searching for Freedom. The historical biographical film chronicles the career of African American U.S. congressman George H. White, whose last term in Congress ended in 1901 after the disenfranchisement of African Americans across N.C.
Juneteenth Joy: A Celebration of Freedom and Gospel Music + Music and Movie Night
June 17-18, 7:30pm on Fri.; 6pm on Sat.
A Juneteenth weekend kickoff at the North Carolina Museum of Art, Fri. evening at the museum park will feature uplifting music from local legends and Grammy-winning artists: Gene Hoskins, The Napper Singers, Kelontae Gavin, Kierra Sheard, Le'Andria Johnson, Hezekiah Walker & LFC and Fred Hammond.
On Sat. evening, celebrate Black culture by arriving in style in your best 1960s fashion as the museum honors the people that fought for civil rights in the U.S. Be ready for a dance party with grooves from soul genres followed by a screening of the Oscar-winning documentary Summer of Soul taking place at sundown.
Heels, Hoof and Wheels Juneteenth Explosion with Todd's Productions
June 17, 6-11pm; June 18, noon-11pm
This cowboy and cowgirl event will feature a Fri. evening party and Sat. parade on horses through downtown Zebulon, followed by a family-friendly daytime fair that includes live music, food trucks, a talent show, line dancing, kids' activities and more, with entertainment bleeding late into the evening for the adults. 
Black Friday Market's Juneteenth Shopper's Block
June 18, 10am-8pm
Live music, food, drinks, video game trucks, kids' activities, shopping and more family fun help Black Friday Market—a retail shop in downtown Raleigh that sells products from local Black-owned businesses—kick off their three-month outdoor shopping party series with this Juneteenth festival (future shopper's block events are July 16 and Aug. 27).
Freedom Stories and Tours at the North Carolina State Capitol
June 18, 10am-1pm; tours at 10 and 11am
In commemoration of Juneteenth, the North Carolina State Capitol will host Juneteenth themed tours. These tours will focus on the stories of the enslaved African Americans whose skill and labor constructed and maintained the Capitol. The tours are free, but participants are asked to register in advance.
From 10am-1pm, representatives from the North Carolina State Archives will be available to speak with visitors about African American genealogical resources available through the archives. While you visit the Capitol, also feel free to check out Freedom Stories, a Juneteenth exhibit which features the names and stories of individuals who constructed and maintained the Capitol during slavery and whose stories also include emancipation. 
Capital City Juneteenth Celebration at Dorothea Dix Park
June 18, 1-6pm
An afternoon of food and entertainment at Dorothea Dix Park in celebration of Juneteenth, with live music, guest speakers, dancers, kids' activities and more. Entertainment includes jazz, R&B, blues, African dancers, cheerleading, spoken word, inflatables, face painting, story corner and more—blankets and lawn chairs are encouraged. A dozen food trucks will be on site but attendees may bring their own food and drink. Dogs on a leash are welcome.
North Carolina Symphony presents Summerfest: Juneteenth Celebration
June 18, 8pm
Join the North Carolina Symphony in a celebration of the contributions of African American musicians and composers to our American musical heritage, featuring music by Duke Ellington, Louis Armstrong, William Grant Still and North Carolina Symphony Composer-in-Residence Anthony Kelley.
Juneteenth at the Pope House Museum
June 18, 9am-4pm; June 19, 1-4pm
As the only African American house museum in the state, the Pope House offers a look into the life of one of Raleigh's prominent African American citizens, Dr. Manassa Thomas Pope. For Juneteenth, the City of Raleigh will host free, family-friendly activities at the Pope House, including but not limited to a libations ceremony by Dr. Kwesi Brookins, rare historic artifacts on view, special walking tours, games and crafts, music and more. 
Garner Juneteenth Community Celebration
June 19, 2:30pm
A chance to learn together about the birth and growth of freedom in America and appreciate its long and challenging journey to reach everyone, the Town of Garner will celebrate Juneteenth at the Garner Performing Arts Center with musical performances by Ms. Rozlyn Sorrell, Ms. Lena Mae Perry and Darrien Rutherford. A spoken word performance from Imani Horton will also take place.
Town of Cary Juneteenth Celebration
June 19, 3pm
Programming in downtown Cary will include a processions, speakers, dancers and live music—with food vendors including barbecue and Italian ice on hand—plus a special, one-man performance of The Fire of Freedom by award-winning artist Mike Wiley (a ticketed event inside Cary Arts Center).
Juneteenth Jubilee Parade with Victor Company
June 25, 10am
This first annual Juneteenth Jubilee Parade is organized by Victor Company, a nonprofit organization made up of firefighters of color that honor one of Raleigh's earliest group of Black and formerly enslaved volunteer firefighter companies. This parade—made up of dance groups, social clubs, musical performers and more—will march from the corner of East and Morson Sts. in downtown Raleigh to John Chavis Memorial Park and Community Center.
Header banner designed by Freepik
Comments