Now Open: 'B'rukhim Haba'im: Stories of Welcome' at the City of Raleigh Museum
Wednesday, June 29, 2022, 9am by David Menconi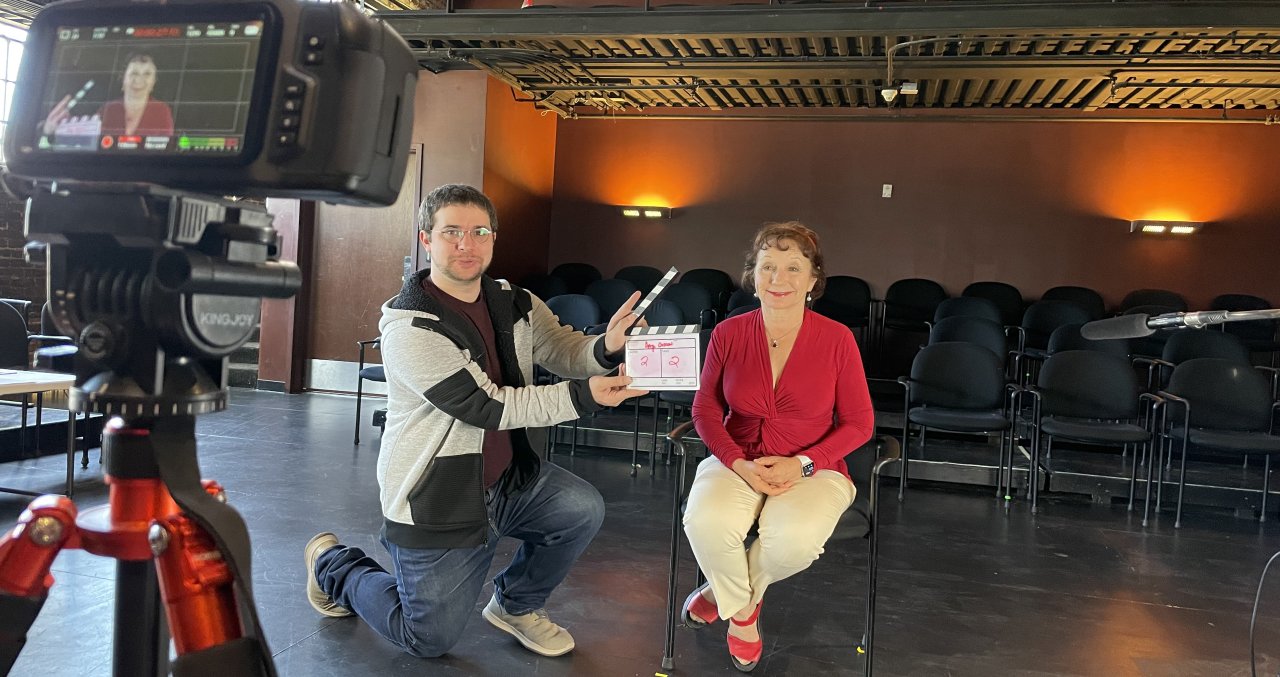 Note: Authored by David Menconi, this piece has been produced in partnership with Raleigh Arts. Menconi's latest book, "Step It Up and Go: The Story of North Carolina Popular Music, from Blind Boy Fuller and Doc Watson to Nina Simone and Superchunk," was published in Oct. 2020 by University of North Carolina Press, and his new podcast, Carolina Calling, explores the history of the Tar Heel State through music.
---

Stories are where you find them, and the City of Raleigh Museum's current B'rukhim Haba'im: Stories of Welcome exhibition is proof. A multi-media work, it plays on multiple video screens in the museum's main lobby with 20 autobiographical stories as told by Jewish seniors who live in the Raleigh area. All the stories center on the theme of "welcoming," as assembled under the auspices of Raleigh's Burning Coal Theatre Company. B'rukhim Haba'im, the traditional Hebrew greeting of "welcome," translates literally as "blessed are those who come."
"With the pandemic, a lot of people felt isolated without much interaction," says Staci Sabarsky, who coordinated the project. "So the idea was to bring together a group of seniors so they could, number one, reconnect; and, number two, learn a new skill: storytelling in front of a camera. It's a great way to spend some time at the museum. Each story is three to six minutes long, so you can kind of go through and listen to some uplifting stories. Add some positivity to your day while enjoying the AC."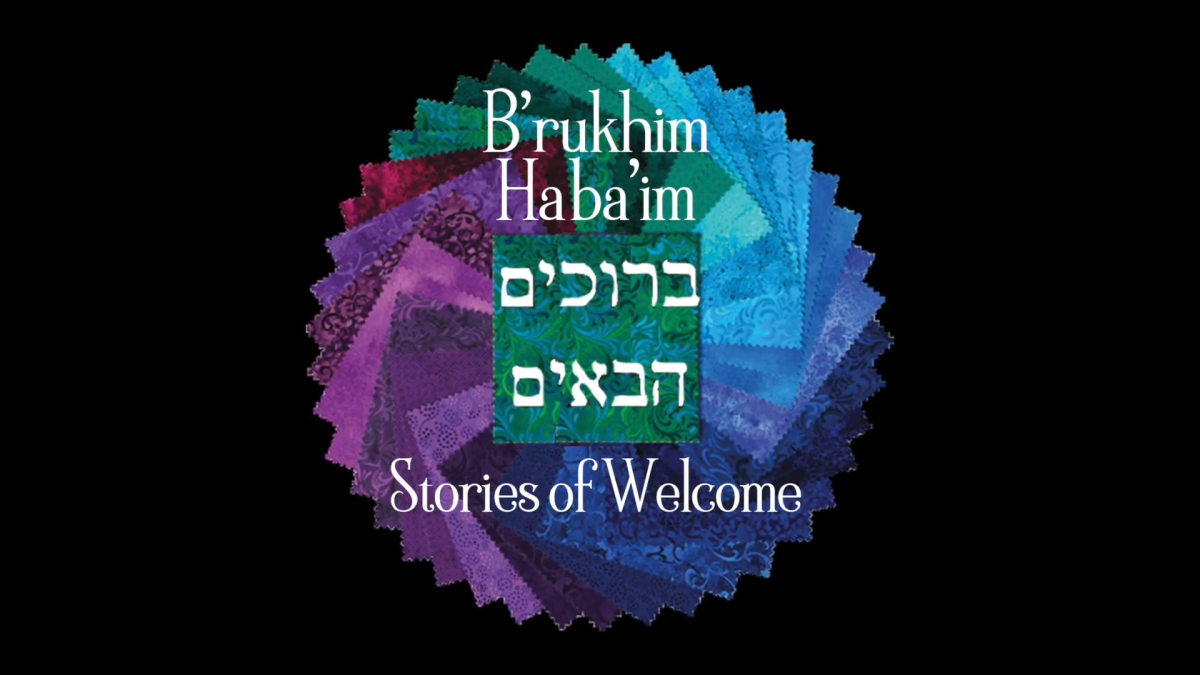 As to the subject matter, Sabarsky's team gave the participants few guidelines beyond the general overall concept.
"We wanted to leave it broad, with uplifting stories of feeling welcomed or welcoming someone else," says Sabarsky. "There have been a lot of projects over the years involving Jewish remembrances of the Holocaust, so we wanted something more positive than that. The stories range from finding love again to being welcomed at a new job, or welcoming different faiths in the community. One senior talked about being welcomed home from military service, and one lady talked about the welcoming hugs and kisses that her grandchildren always give her. She said she wanted to bottle that forever, to hold onto after they become teenagers."
The project emerged out of a storytelling workshop that Sabarsky conducted, with funding from the Carolina Foundation For Jewish Seniors (plus private donors). It was a year-long process that began with a steering committee formed of individuals from various local temples and the Jewish Community Center, to find good candidates.
Once enlisted, the story-tellers participated in a series of weekly Zoom workshops to practice their stories and learn how to put together their videos. Then each came to Burning Coal Theatre separately for individual sessions, to be filmed telling their stories.
Stories of Welcome attracted a range of participants, local natives as well as immigrants from as far away as Russia, all age 65 and up, with a few in their 80s.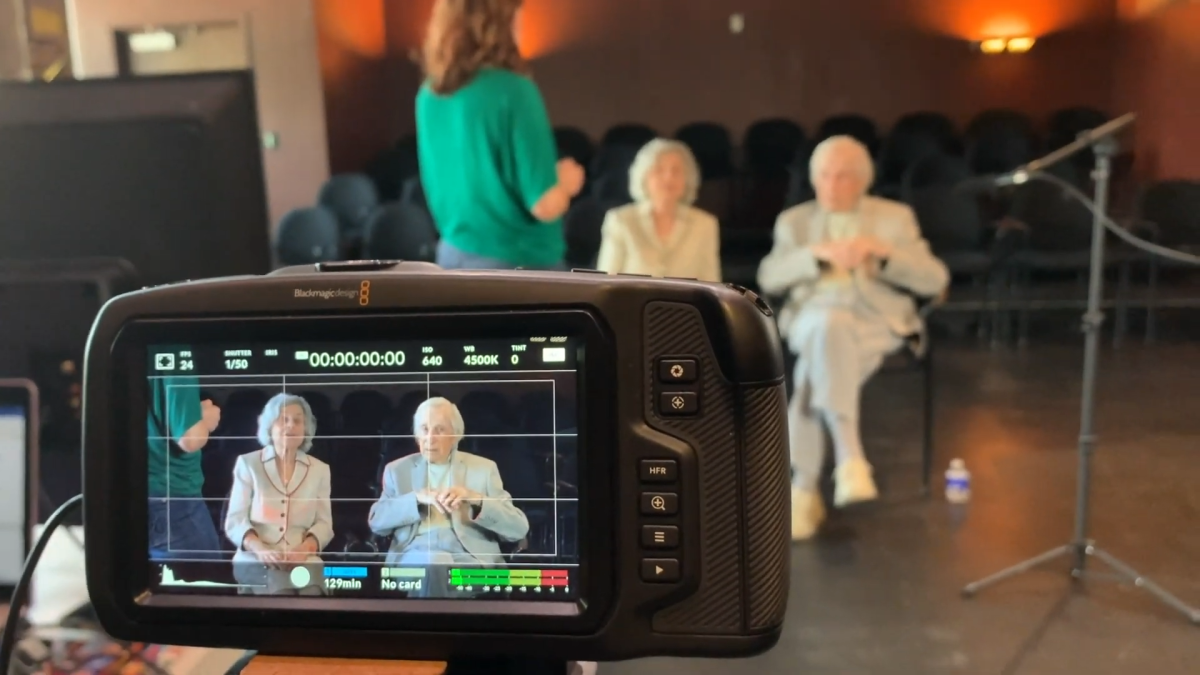 "We wanted variety," says Sabarsky. "Men, women, Raleigh natives, natives of other countries, different sexual orientations. We tried to be inclusive, which goes back to the whole idea of welcome. It does not matter where you're from, or what religion or ethnicity. You are welcome regardless. One lady would not tell me the year she was born. The displays show name and ages, except hers, which says, 'A lady never tells her age.'"
B'rukhim Haba'im: Stories of Welcome will be on display through Aug. 31 at the City of Raleigh Museum, 220 Fayetteville St., in downtown Raleigh. Admission is free. The museum is open 9am-6p, Tues. through Sat., and 1-4pm on Sun.
Comments