Meet the Recipients of the 2022 Raleigh Medal of Arts
Tuesday, September 06, 2022, 9am by David Menconi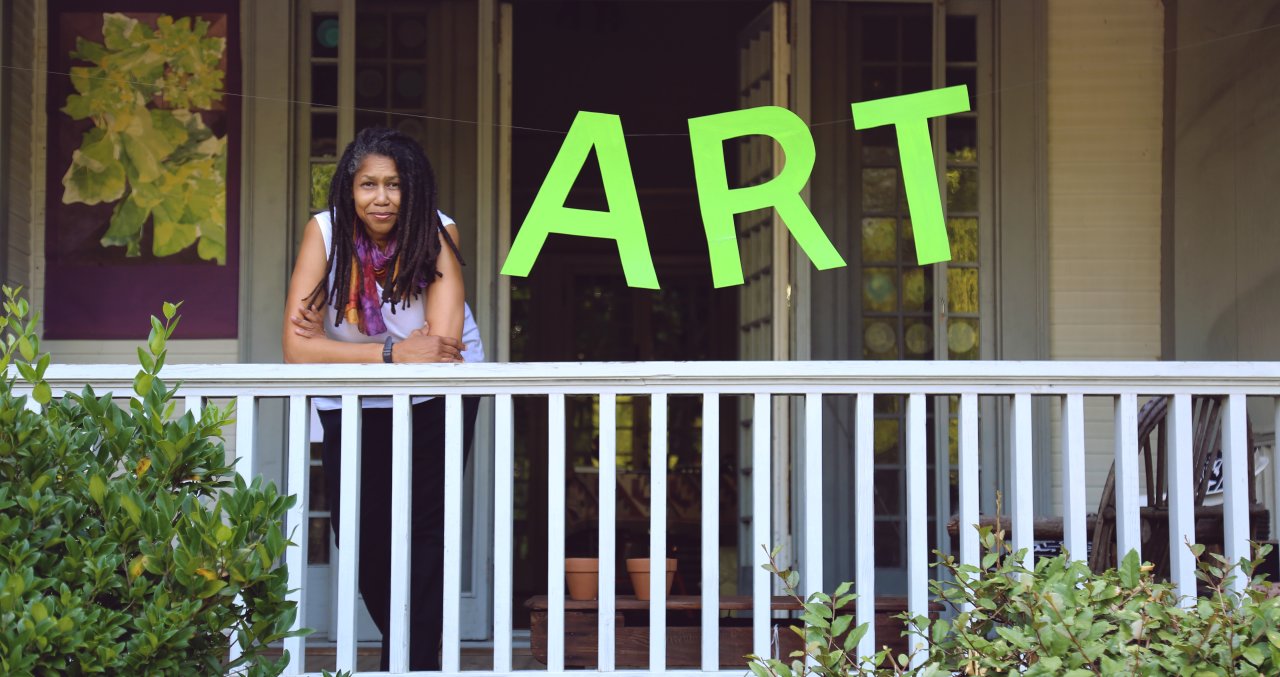 Note: Authored by David Menconi, this piece has been produced in partnership with Raleigh Arts. Menconi's latest book, "Step It Up and Go: The Story of North Carolina Popular Music, from Blind Boy Fuller and Doc Watson to Nina Simone and Superchunk," was published in Oct. 2020 by University of North Carolina Press, and his new podcast, Carolina Calling, explores the history of the Tar Heel State through music.
---

When it comes to the arts, Raleigh has always punched well above its weight with excellent venue infrastructure—the North Carolina Museum of Art, CAM Raleigh, Duke Energy Center for the Performing Arts, a walkable grid of downtown nightclubs, cool murals and more. But what truly makes Raleigh an artier place than you'd expect is the fact that arts are not just a spectator sport here.
Public art in Raleigh is a process with lots of community involvement, and numerous members of this community are active participants—in part because the city encourages it and makes it so. Nowhere is this more evident than with the City of Raleigh's annual Medal of Arts awards—the city's highest arts honor that has been awarded 164 times over the last 37 years.
This year's crop features seven movers and shakers, and they'll be honored with a ceremony at Theatre In The Park on the evening of Oct. 20, 2022 (tickets to this event will be available later this month).
In the meantime, if you're visiting Raleigh, these winners make up a solid start for who, what and where to look for engaging art in the City of Oaks.
A renowned visual artist, Friedrich is "Raleigh's Pop Icon" best-known for his cartoon-style illustrations, many of them iconic. "Onion Head Monster" and "Hubie the Dead Cow" are two of his creations you'll see all over town, whether on stickers, T-shirts, bookstores or mini-murals (like below). He was the National Hockey League's first official team cartoonist (2009-2013 with the Carolina Hurricanes), and helped co-found the annual festival SPARKcon way back in 2006.
It's fitting that Raleigh served as host city for the Kennedy Center's 2022 Leadership Exchange in Arts and Disability conference just last month—the city has long been ahead of the curve in outreach to those with disabilities (artists as well as patrons). Special Theatre Arts of Raleigh is one of the key players, spotlighting actors with disabilities with the support of non-disabled peers. One of the program's more notable helpers was future Oscar winner and Raleigh area native Ariana DeBose, back in her student days. The company's next production should take place in the spring of 2023. 
Linda Dallas, Leadership in the Arts; Belonging in the Arts
If you attend any sort of public arts event in Raleigh, there's an excellent chance that Dallas (pictured in the header of this article) will have had something to do with putting it on or conceptualizing it. A professor of art at Raleigh's Saint Augustine's University, Dallas is an educator, artist and community organizer whose body of work is multi-faceted. One of her big ongoing projects that will come to fruition in future years is coordinating Envision Saint Agnes Hospital, utilizing the now empty shell of a hospital that served the African American community from 1896 to 1961.
Torres has been artistic director at Raleigh Little Theatre for close to a decade, during which time he's been one of the key local players in uplifting equity issues for underserved communities of artists and audiences. He's made local theater a more inclusive place for everyone. This fall's upcoming Raleigh Little Theatre performances include Pride and Prejudice (Sept. 16-Oct. 2, 2022), The Surprising Story of the Three Little Pigs (Oct. 22-30, 2022) and the annual holiday musical Cinderella (Dec. 2-18, 2022).
Alluvial Decoder, Public Art and Creative Placemaking 
Raleigh has a spectacular network of parks and greenway trails, and one of the best runs alongside Crabtree Creek. That's where you'll find Alluvial Decoder (City of Raleigh Storm Memorial), an artistic rendering of some of the major floods that have taken place in this area. It's an educational public art installation featuring murals and educational markers along the way. Commissioned by the city, it's the work of A Gang of Three—local artists Lincoln Hancock, William H. Dodge and Will Belcher. The first phase is complete, with phase two tentatively scheduled for completion in the fall of 2023.
Guralnick is an award-winning playwright and community artist who works both sides of the stage. Over the past half-century, her 15 full-length and one-act plays have been performed on stages ranging from the prestigious Kennedy Center in Washington, D.C., to just about every live-theater venue of consequence across the Tar Heel State, including Raleigh's Burning Coal Theatre. Currently she is in the early stages of writing a new play that she says "explores the nexus points between despair, faith and cults."
The Veldt, Creativity and Innovation
For more than three decades, Raleigh rock band The Veldt has been bringing psychedelic soul to the masses, playing what they describe as "Nina Simone with distortion, feedback and reverb." Twin brothers Daniel and Danny Chavis lead the group, and they've put in major work breaking down racial barriers between styles. The current edition of The Veldt also features former Connells drummer Peele Wimberley. Catch them in a local club sometime, or check out their newest album, Entropy Is The Mainline To God, just released on Sept. 2.
Comments