The New Local Music We're Gifting (and Listening To) This Holiday Season
Wednesday, December 09, 2020, 2pm by David Menconi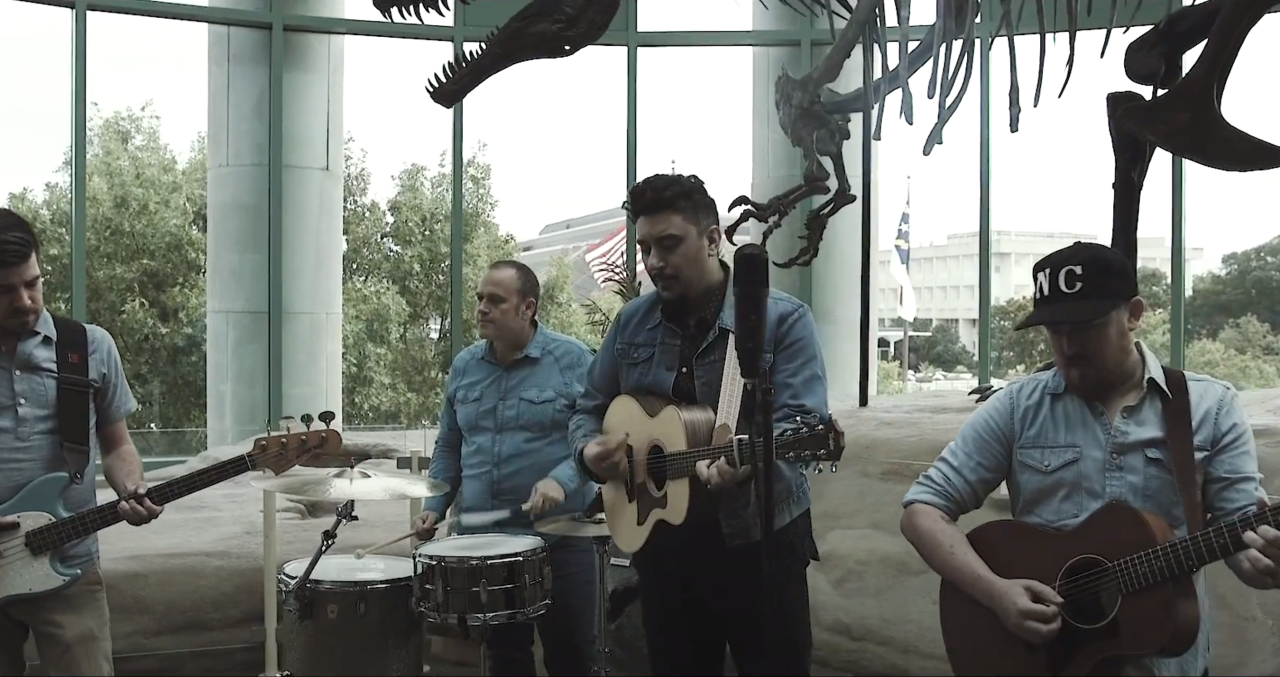 Note: Authored by David Menconi, this piece has been produced in partnership with Raleigh Arts. Menconi's latest book, "Step It Up and Go: The Story of North Carolina Popular Music, from Blind Boy Fuller and Doc Watson to Nina Simone and Superchunk," was published in Oct. by University of North Carolina Press.
---
Prior to the COVID-19 shutdown, it's safe to say the live music scene in Raleigh, N.C., was thriving. Major festivals dotted the 2020 calendar, outdoor venues were just getting ready to announce their summer schedules and Rolling Stone had just named Raleigh "one of eight cities where live music has exploded" thanks college radio stations, collaborative artists and clubs that rock.
If you're a music fan who wants to support local musicians (and in a year that saw almost no live shows, it would certainly help), keep them in mind as you do your shopping this holiday season. Even during a pandemic, 2020 has been a bumper-crop year for great local tunes. Here are some of the year's more notable albums that came from the Raleigh area—all of them suitable for gift-giving and happy listening.
 
Raleigh native Jamil "Boulevards" Rashad is an incredible funk musician whose music offers hooks as well as grooves. After recently signing with major independent record company New West, his debut release for the label is this very tasty four-track EP due out Dec. 18.
Meet Boulevards via video, here.
BJ Barham and company have amassed an impressive 11-album discography over the past 15 years, becoming one of the top Americana acts in the country. Their best effort yet, "Lamentations" made national chart inroads early this year, including a No. 1 debut on Billboard's Americana/Folk Album chart.
The longtime 6 String Drag frontman's latest solo album is another fine work, made in tribute to and memory of his late friend and sometime producer Neal Casal (who died last year before work on "The Reservoir" could begin).
[Editor's note: David Menconi recently wrote about the career and legacy of Neal Casal for roots music outlet No Depression here.]
Down to a trio after the departure of banjo player Chandler Holt, Chatham County Line is less a bluegrass group than an Americana pop band on "Strange Fascination." A really good one, too. Holt's departure was amicable, by the way, as his old Chatham County Line bandmates all played on his new holiday-season solo single "Winter's Night Waltz."
Between his work as a noted visual artist and designer as well as rock guitarist/bandleader, Jack The Radio's George Hage is Raleigh's renaissance man. His group's fifth release, "Creatures" isn't just an album but also a multi-media project involving videos and even a comic book.
Americana siren Lydia Loveless' first new album in four years (as well as her first since moving to the Raleigh area from Ohio) is an impressive breakthrough that picked up admiring attention from all over, including a very good review in the notoriously picky hipster-bastion Pitchfork.
Raleigh teenager Christina Munsey is going places, so it's worth getting in on the ground floor with her debut mini-album "for me, or for you." Atmospheric and catchy pop with room to grow, it shows she has a bright future.
Charlie Smarts has been one of the main voices of Raleigh hip-hop troupe Kooley High for well over a decade, but it wasn't until this year that he finally released his first solo album. It was worth the wait, too—mellower than the mother group with a fine sense of flow.
Header image of Jack the Radio from the title-track video "Creatures"

You might also like...
Comments