Feb. 17: Carolina Hurricanes Fan Fest in Downtown Raleigh
Friday, February 03, 2023, 9am by David Menconi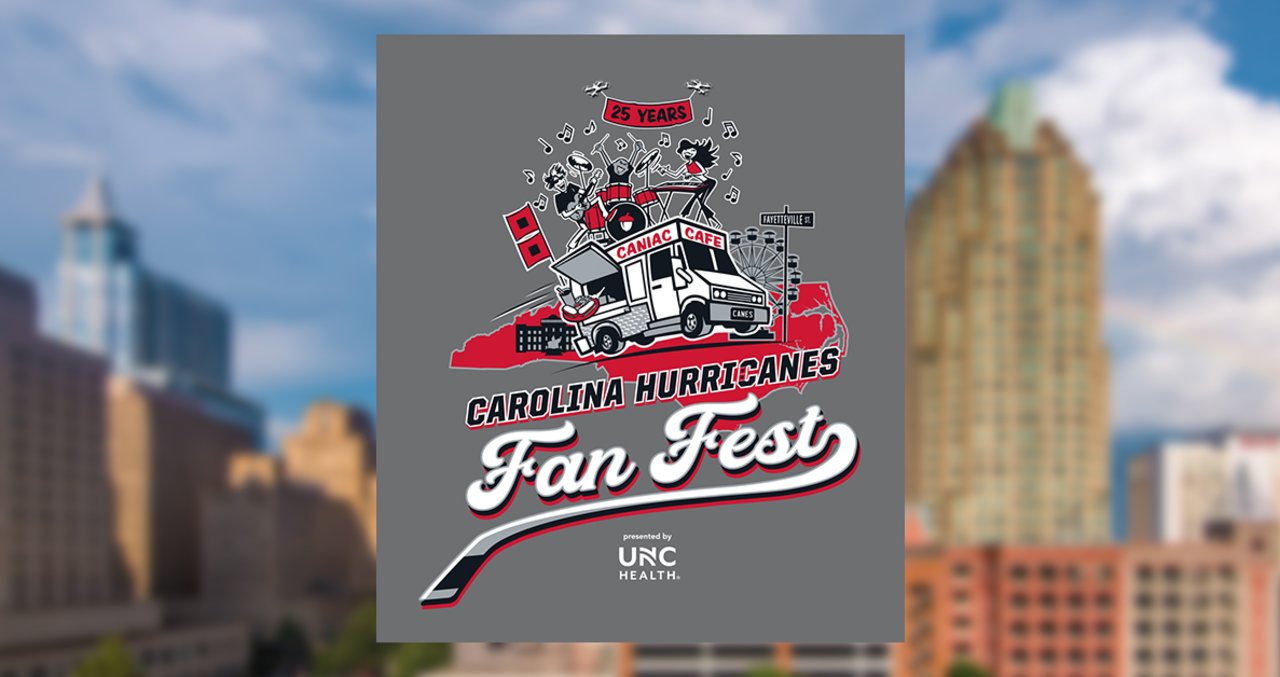 The Carolina Hurricanes Fan Fest will take place on Fri., Feb. 17, from 11am-9pm in downtown Raleigh, kicking off a spectacular weekend of hockey as the Carolina Hurricanes will play an outdoor game at Carter-Finley Stadium in front of 55,000+ fans the following day. Read on for all the details!
---

All of the hockey world's attention will be on Raleigh on Sat., Feb. 18, with the National Hockey League's annual Stadium Series game arriving at long last in the City of Oaks (officially the Navy Federal Credit Union NHL Stadium Series™ game, the event was originally scheduled for 2021 but canceled due to COVID-19). 
This year's edition will be on an outdoor rink at Raleigh's Carter-Finley Stadium, with the hometown Carolina Hurricanes—celebrating their 25th anniversary season in the Tar Heel State this season and one of the NHL's top contenders for the Stanley Cup—taking on their rivals the Washington Capitals in a key Metropolitan Division matchup. It should be the biggest hockey event in Raleigh since 2011, when the NHL All-Star Game came to town.
But the Stadium Series game itself is just one part of a week-long schedule of events that includes the inaugural Hurricanes Hall of Fame Night, a Hootie & the Blowfish concert at PNC Arena the night before the big game, opportunities for open-skating time on the ice at the stadium, youth-hockey events and more. And because this is Raleigh, a city that doesn't need much of an excuse to put on an outdoor festival, there's an accompanying Fan Fest on Fri., Feb. 17 (11am-9pm).
The Carolina Hurricanes Fan Fest will be a free, day-long event on the streets of downtown featuring live music, food trucks, visual art, family-friendly attractions, photo opportunities with the Stanley Cup and more. It should be not unlike what you see at festival events in Raleigh like Artsplosure, First Night, World of Bluegrass, Hopscotch Music Festival or Brewgaloo. 
"Raleigh knows how to do events like this really well," says Mike Forman, chief marketing officer for the Hurricanes. "I think this will be a blend of all those events. We're excited about showing off the music and the food and the beer and the artwork from our community. There will be games for kids, fireworks, a Ferris wheel, a drone light show. There will be street hockey, too, some alumni signing autographs. But it's not just about hockey. It's fun whether you're a hockey fan or not."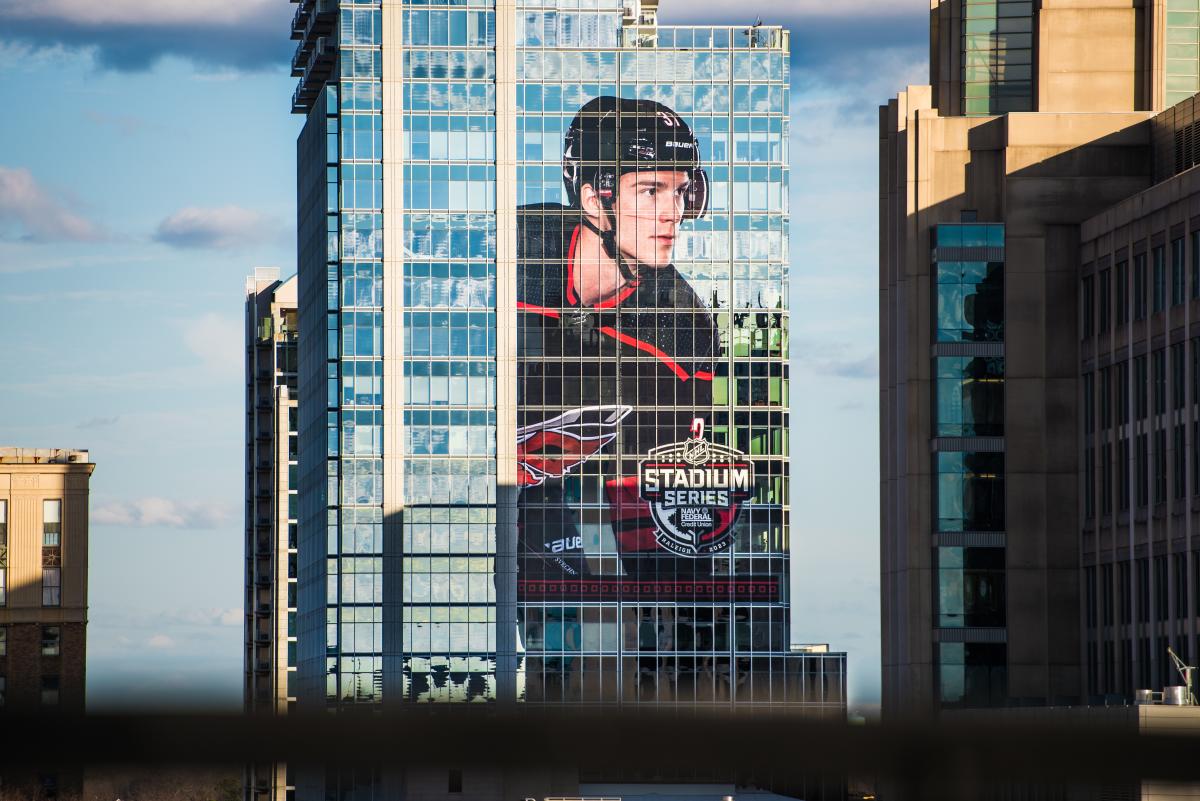 The Stadium Series game is one of two outdoor games that the NHL puts on each year, following the Winter Classic that happened Jan. 2 at Boston's Fenway Park (where the Boston Bruins hosted the Pittsburgh Penguins). This Stadium Series game at Carter-Finley won't be just the first time it's come to Raleigh, it will be the first time the organization has ever played an outdoor game going back to the team's prior identity as the Hartford Whalers.
The live-music component of Fan Fest will feature a dozen local acts on two stages set up along the Fayetteville St. main drag—one at City Plaza in front of the Marriott Raleigh City Center, and the other four blocks north near the State Capitol.
There's a solid lineup spanning a wide range of styles, from local hip-hop stars Kooley High to Superchunk's melodic punk and the world-beat tones of Asheville's Toubab Krewe. If things go well, Fan Fest may become an annual event apart from Stadium Series or Winter Classic games.
"That will be something to discuss after we settle from this, look at the economic impact and see if it makes sense," says Forman. "In our initial talks with the NHL, we said we wanted to make a full week out of it beyond just the game, activating downtown Raleigh with a free fun event open to the public. It's the type of event that need not be Stadium Series-related. If it's successful, and we anticipate it will be, we might have it for the future. The timeframe for most events like this is usually fall, spring or summer. There's not a lot in winter. Obviously, you're taking a chance on the weather. February in Raleigh could be 80 degrees, or 20 degrees."
Find full details about the Carolina Hurricanes Fan Fest  on Fri., Feb. 17, here.
Capitol Stage music lineup
11am – Opening ceremony
12:15pm – Ashley La Rue Band
1:45pm – Jason Adamo
3:15pm – Mega Colossus
4:45pm – Kooley High
6:15pm – Rosali
7:45pm – Superchunk
City Plaza Stage music lineup
Noon – Adam Lee Decker
1:30pm – Into the Fog
3pm – Paige King Johnson
4:30pm – Mellow Swells
6pm – James Dunn
7:30pm – Toubab Krewe 
Other Stadium Series weekend events
Carolina Hurricanes vs. Montreal Canadiens (Hurricanes Hall of Fame Night), Feb. 16, 7pm
Hootie & the Blowfish at PNC Arena, Feb. 17, 8pm
Truly Pregame Zone (official tailgating), Feb. 18, 2-7:30pm
Navy Federal Credit Union NHL Stadium Series™ game: Hurricanes vs. Capitals, Feb. 18, 8pm
North Carolina State University vs. UNC-Chapel Hill (men's basketball) at PNC Arena, Feb. 19, 1pm
2023 Hurricanes Alumni Game at Carter-Finley Stadium, Feb. 20, 4pm
North Carolina State University vs. UNC-Chapel Hill (club hockey) at Carter-Finley Stadium, Feb. 20, 7pm
Carolina Hurricanes vs. St. Louis Blues at PNC Arena, Feb. 21, 7pm 
North Carolina State University vs. Wake Forest (men's basketball) at PNC Arena, Feb. 22, 9pm
Find full details about the above schedule here.
---
Authored by David Menconi, this piece has been produced in partnership with Raleigh Arts. Menconi's latest book, "Step It Up and Go: The Story of North Carolina Popular Music, from Blind Boy Fuller and Doc Watson to Nina Simone and Superchunk," was published in Oct. 2020 by University of North Carolina Press, and his new podcast, Carolina Calling, explores the history of the Tar Heel State through music.
Comments