The Best International Grocery Markets in Raleigh, N.C.
Wednesday, February 05, 2020, 10am by visitRaleigh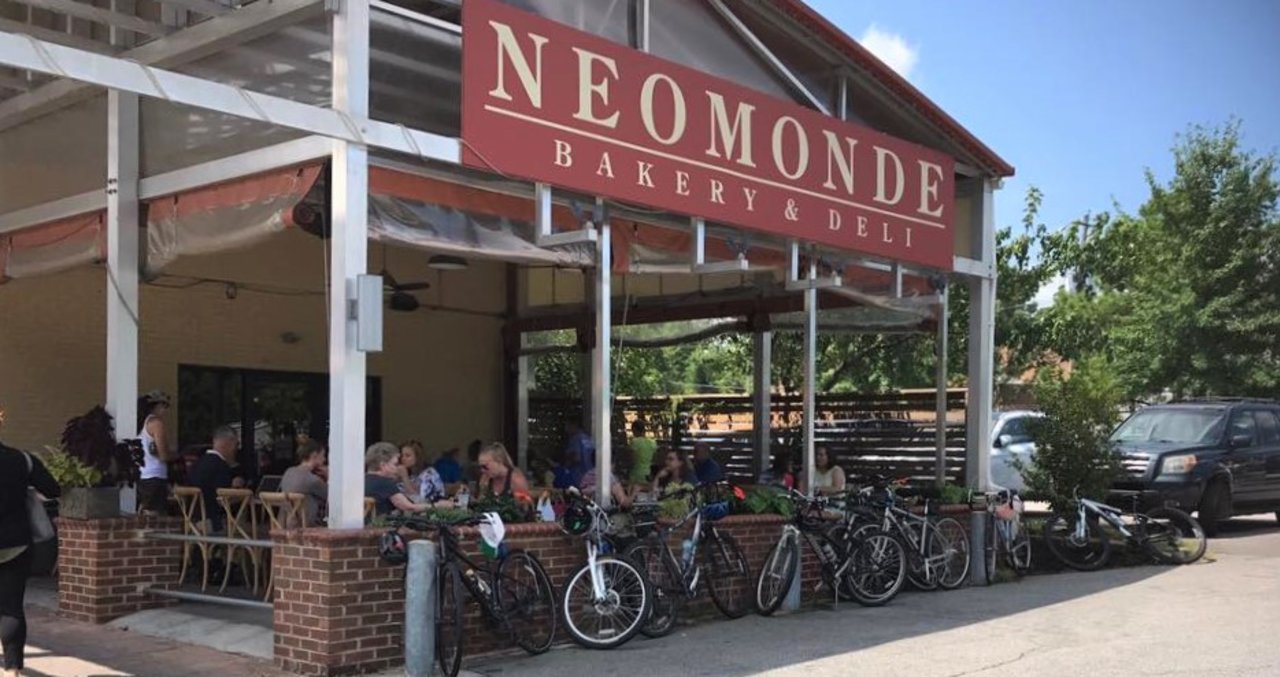 If you want to explore some incredible, authentic international cuisine and get a feel for the rich diversity of the Raleigh area, pay a visit to our array of international grocery markets. Not just providing unique grocery items for preparing global cuisine at home, most of these markets offer outstanding, complementary restaurants or prepared food and beverage offerings as well (all while providing a connection to home for so many!).
 
The secret to Neomonde's success in the area lies deeply rooted in tradition and family. For the Saleh family, who founded Neomonde 30 years ago, uncompromising commitment to excellence is a sacred ideal. Every dish on Neomonde's traditional Lebanese/Mediterranean menu is prepared using simple, natural ingredients of the finest variety, prepared in strict accordance with traditional methods. The result: A truly distinctive level of authenticity.
If you're looking for quality ingredients to prepare your own authentic Mediterranean cuisine, the connected market offers a plethora of hand-picked grocery items including olives and oil, grains, lentils, legumes, specialty cheeses and spices (including their own in-house blends). For your sweet tooth, there are Turkish delights, nougats, chocolate covered fruits and nuts, candied ginger, cookies, wafers and even gluten free options. Two locations (Raleigh and Morrisville) means it's always a good time for Neomonde!
This massive Asian supermarket will tickle the fancy of any foodie who loves Asian cuisine. H Mart, which opened its first N.C. store in Cary in late 2016, puts an emphasis on Korean food—you'll find fresh and affordable produce, a full selection of meats and seafoods, baked goods, frozen foods, plenty of Korean skin care products, housewares, countless shelves of crackers, cookies, candy, seaweed, rice, grains, teas and, of course, all those delicious sauces.
When you come, come hungry! Their central food court has a dizzying array of authentic Korean, Japanese, Thai, Vietnamese and Chinese cuisine—all available in generous portions! Discover favorites like pad thai, drunken noodles, curry, General Tso, udon noodles, japchae, donburi, bibimbap, galbi and much more. When you order, hang on to your receipt and watch for your order number to flash on the screen. Then grab it, dig in and enjoy!
Depending on who you ask, Taqueria El Toro and the adjoining El Toro Supermarket are either legendary foodie spots or hidden gems on the edge of Raleigh and Garner. Once you sit down to try a torta, sample the fresh salsa bar or purchase the freshly-made tortillas (still warm from the stove), you'll understand why—this is a slice of heaven for fans of genuine Mexican cuisine. Also try the chicharron, deep-fried and salted to perfection, as well as the empanadas, gorditas and amazing tacos. The supermarket has all the key ingredients for creating a Mexican feast of your own at home (and an out-of-this-world tres leches cake that you'll want to claim as your own creation). The prices are reasonable, and the quality is top-notch!
Another local favorite for Asian food is Grand Asia Market. Self described as "the ultimate Asian grocery chain in the Carolinas," this 30,000-square-foot grocery store carries thousands of authentic products from China, Japan, India, Indonesia, Korea, Malaysia, the Philippines, Singapore, Taiwan, Thailand and Vietnam. With fresh produce always on deck, you'll easily find traditional fruits and vegetables as well as Asian essentials and seasonal items including multiple varieties of bok choy, mushrooms, nagaimo and lychee. The meats are also top-notch—score unique Asian cuts such as goat, duck, liver, blood, tripe and Chinese sausages. For a wide range of authentic Asian dishes cultivated by amazing chefs, be sure to visit the restaurant (where both a hot bar and made-to-order menu are available).
If Indian food is your thing then you'll definitely want to check out Patel Brothers (or Patel Bros as it's called by fans). Described by Bon Appétit as "...the Most Beloved Indian Grocery Store in America," this bustling Cary location is committed to connecting people with the familiar flavors of India. Bright and well-organized, the aisles are full of ingredients and components that can be used for authentic Indian cooking, from regional rice and grains to paneer and poha, a type of flattened rice that easily absorbs other flavors as it swells. For those not highly familiar with Indian cuisine, you'll recognize plenty of useful items including naan bread, marsala, coconut milk for curry and many dried fruits, which is a more common way to eat them in East Asia. Don't miss this local favorite!
Pro's Epicurean is an eclectic market, café and wine bar featuring authentic Italian and French European cuisine (extremely-conveniently located in downtown Cary, just a few steps from Pizzeria Faulisi, SideBar and Bond Brothers Beer Company). This market and café is the passion of chef/owner Richard Procida and is inspired by his travels to Italy, where his family is from. Once you're through the door, relax and dine on large and small plates, cheese, pastries and confections while sipping exceptional wine. Definitely try Pro's hand-made mozzarella and signature blackened mozzarella—homemade cheese coated in Cajun spices and then torched, like you would a crème brulee. The market is well-stocked with ingredients and accoutrements for preparing delicious meals at home. Buon appetito!
We'll give a resounding "Vive la France" for Des Livres & Delices, a locally-owned independent shop combining books by Francophone writers in French and English as well as French gourmet products such as cheese, charcuterie and wine. This unique bookshop and gourmet market in Raleigh's popular Five Points neighborhood is a foodie's delight—imported French goods, from bottles of Bordeaux and accompanying camembert cheese to ground mustards and honeys, line the shelves. Walk through to the library, and you'll find rows and rows of books in both French and English for adults and children.
Insider tip: A majority of the titles are in French, and those written in English sport a tiny American flag bookmark. This unique gourmet shop/bookstore concept is the brainchild of Laurence and Phillippe Kneuss, who decided to move to Raleigh after raising their three children in Paris and Burgundy, France (and we're glad they did!)
Food and beer events in 2020 in Raleigh, N.C.
Krispy Kreme Challenge, Feb. 1
North Carolina 'Cuegrass Festival, tentatively April 18
French Market & Seafood Festival, April 18
Brewgaloo, April 24-25
Thrive NC, May 7-8
Got to Be NC Festival, May 15-17
Raleigh's 5th Annual International Food Festival, June 6
Town of Cary's Pimento Cheese Festival, June 6
Downtown Raleigh Food Truck Rodeo, June 14
Peak City Pig Fest, June 19-20
Cary Downtown Chowdown, July 12
Beer, Bourbon & BBQ Festival, Aug. 7-8
Beericana Craft Beer and Music Festival, Oct. 10
2020 N.C. State Fair, Oct. 15-25
Header photo via Neomonde Mediterranean
Comments