The Best Restaurants in Cary, N.C. (According to OpenTable Diners!)
Monday, December 03, 2018, 7am by Tabletop Media Group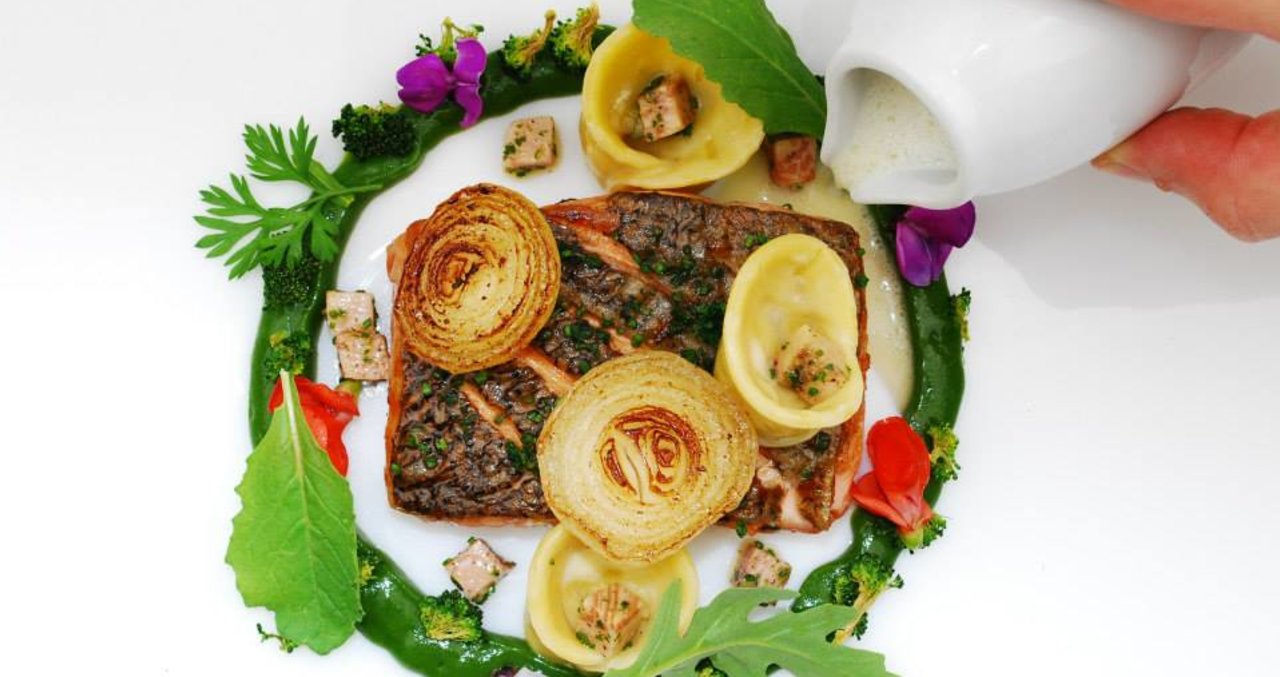 One of the fastest-growing cities in the South, Cary, N.C., is home to renowned restaurants, world-class shopping, booming business, top-tier entertainment, culture and arts and a wide range of leisure and outdoor experiences. Cary offers more than 200 dining options, including passionate mind and Master Baker Lionel Vatinet's La Farm Bakery, a modern-day boulangerie (bakery) with three locations across the town; Ashworth Drugs, a local favorite serving up coke floats and hot dogs since 1957; and Pizzeria Faulisi, a crave-worthy Neapolitan-style pizza spot run by a renowned husband-and-wife chef team. Curious about what other restaurants are helping to lead the way? Here's a list of the most-booked restaurants in Cary, according to OpenTable, the popular restaurant reservation website and app.
 
Herons is a AAA Five Diamond award-winning restaurant located in The Umstead Hotel and Spa in Cary. Open for breakfast, brunch, lunch and dinner, Herons redefines American cooking by translating classic ideas with local ingredients and precise technique (the cuisine pays tribute to the finest N.C. and Southern farmers and artisans, as well as the restaurant's own herb garden). Led by James Beard-nominated chef Steven Devereaux Greene, diners can choose from the three- or four-course prix fixe menu or indulge in "The Art Tour", an elegant chef's tasting menu inspired by The Umstead Hotel's Art Collection.
Maximillian's Grill blends classic home hospitality with fine crafted food and drink selections. The menu is globally inspired and locally sourced, including options like fresh salads, slow-braised pork, locally-caught fish and more. Best experienced with a group of friends, plenty of wine and heaping of the pretzel bread pudding to share with the table.
Located in the center of downtown Cary, Academy Street Bistro offers chef Tom Havrish's unique take on Italian-American cuisine. Come for a cocktail (Martini Tuesday, Mule Wednesday and half-off bottles of wine on Thursdays give you plenty of options) and stay for dinner, where dishes like the Mushroom Risotto and Pappardelle with Chorizo Bolognese steal the show.
Experience the rich tastes of India at Nazara. This restaurant brings authentic Indian home cooking to a beautiful and contemporary restaurant setting in Cary. A soothing ambiance (and seriously-gorgeous decor) allows for a variety of occasions, from a formal gathering to an informal get-together. Serving a healthy dose of North Indian cuisine (breads and curries paired with grilled meats and vegetables), Nazara also offers a lunch buffet that's especially popular among local residents (expect a crowd from the moment they open on weekends!).
Chef and owner Corbett Monica has seamlessly blended his Italian childhood into his newest restaurant concept, Stellino's Italiano. This neighborhood trattoria serves up traditional Italian food where the passion and culture of Italy is present. It doesn't get better than delicious Italian food with options from salads and pizzas to pastas like their shrimp, calamari and squid ink linguine. We wouldn't miss dessert either, where cannoli, tiramisu, Sicilian cheesecake and more pair perfectly with plenty of coffee options.
Lucky 32 features the chef's take on classic Southern dishes, all with locally-sourced ingredients. Have a drink with friends at the bar or dine outside on the Veranda garden. The menu includes classic Southern dishes like cornmeal crusted catfish and pimento cheese dip, as well as a delicious seasonal menu.
If you're craving Latin fusion, head to Cary's Waverly Place shopping area and check out Gonza where their award-winning Colombian-Mexican cuisine will leave your taste buds dancing! Try their popular dish called the "Mexican Flag", which features three corn tortillas that are each stuffed with steak, chicken and beans, then topped with three different sauces to resemble the Mexican flag. Gonza's colorful star lights and authentic food offer a fun ambiance and dining experience.
Modeled after a New York-style steakhouse, Jimmy V's Steak House offers an atmosphere for any night. Enjoy a glass of wine from their expansive wine menu on their Fine Dining Patio before sitting down for dinner in their beautiful dining room and enjoying a Certified Angus Beef steak, cooked to perfection and paired with locally-sourced side dishes.
Lugano Ristorante is named after the largest Italian speaking city outside of Italy, Lugano city in Switzerland. This is only fitting as the chef, Tom Havrish, is of Swiss descent. Lugano is Italian dining in a comfortable environment. They strive to provide each guest with an unforgettable experience. The Italian menu includes soups and salads, as well as pastas and pizzas.
Ruth's Chris combines an elegant steakhouse feeling with the comfort of just meeting up with friends. Each cut of USDA Prime beef is cooked to your preference with their perfected broiling method. The first bite is just as good as the last, and that's a guarantee. Opt for their creamed spinach and au gratin potatoes to go along with your tasty steak.
Header photo via Herons at The Umstead Hotel and Spa
Comments