The Best Restaurants in Cary, N.C.
Friday, April 09, 2021, 7am by visitRaleigh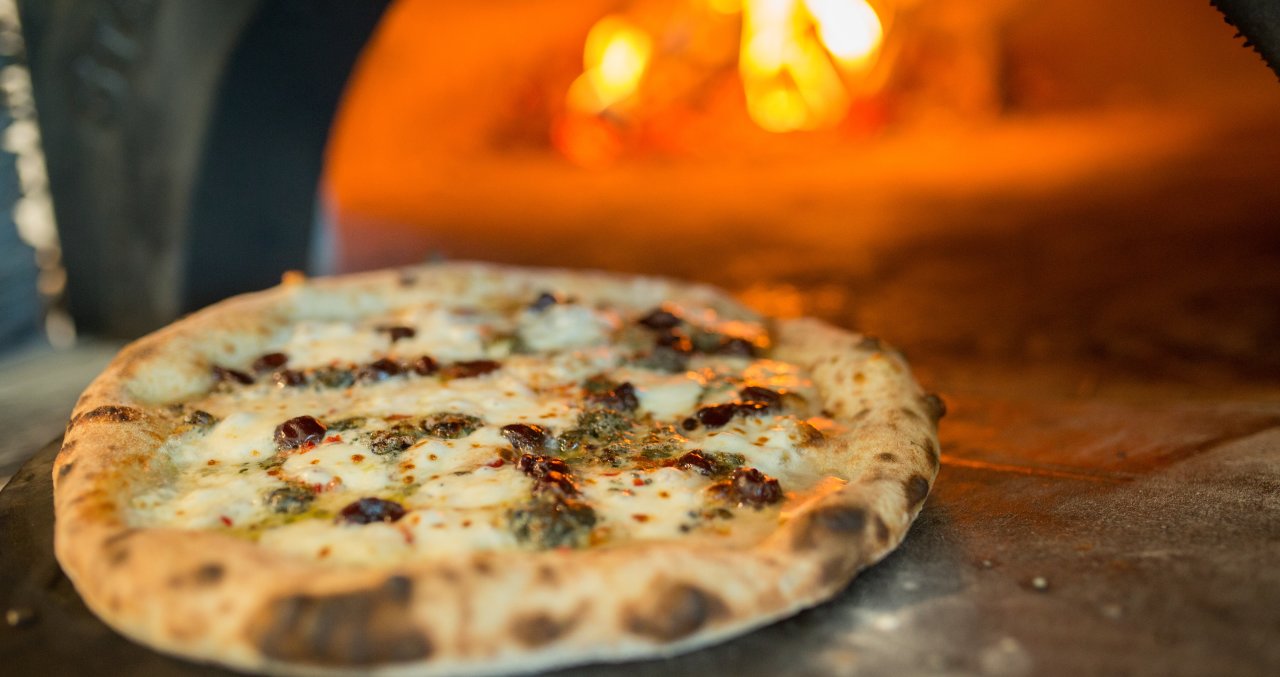 One of the fastest-growing cities in the South, Cary, N.C.—celebrating 150 years of history in 2021—is home to renowned restaurants, world-class shopping, booming business, top-tier entertainment, culture and arts and a wide range of leisure and outdoor experiences. Curious about what restaurants are helping lead Cary's rise as a getaway destination? Here's a list of the most-booked restaurants in Cary, according to OpenTable, the popular restaurant reservation website and app.
 
Herons is a AAA Five Diamond award-winning restaurant located in The Umstead Hotel and Spa in Cary. Open for breakfast, brunch, lunch and dinner, Herons redefines American cooking by translating classic ideas with local ingredients and precise technique (the cuisine pays tribute to the finest N.C. and Southern farmers and artisans, as well as the restaurant's own herb garden). Led by James Beard-nominated chef Steven Devereaux Greene, diners can choose from the three- or four-course prix fixe menu or indulge in "The Art Tour", an elegant chef's tasting menu inspired by The Umstead Hotel's Art Collection.
Maximillian's Grill blends classic home hospitality with fine crafted food and drink selections. The menu is globally inspired and locally sourced, including options like fresh salads, slow-braised pork, locally-caught fish and more. Best experienced with a group of friends, plenty of wine and heaping of the pretzel bread pudding to share with the table.
Opened in 2017, this small, family-owned and -operated restaurant serves wood fired, thin crust Neapolitan-style pizzas. Zach and Amber Faulisi's finely-tuned creations have a huge fan base—and for good reason. They take milled flour from Boulted Bread in Raleigh along with Caputo flour to make a tasty dough that comes out of the oven light, fluffy and with just the right amount of char. Toppings include fresh, local ingredients and change daily depending on market availability. The kitchen's centerpiece is a gorgeous, wood-fired pizza oven with the family name, "Faulisi," set into its white tile exterior. Local tip: Fans of good beer and good people will also want to hop next door to Bond Brothers Beer Company.
In the heart of Cary, there's a bakery experience that substitutes for a quick (and tasty) trip to France. La Farm Bakery has been serving hand-crafted bread daily in a variety of flavors, shapes and sizes since opening in 1999. The realization of a lifelong dream, La Farm was opened by world-renowned chef Lionel Vatinet who spent years traveling the globe with yeast and flour in hand. Everything—from their delicious loaves and delectable pastries, to their rustic décor—transports visitors a world away from the modest storefront the bakery calls home.
With so many tasty treats to choose from, it can be hard to decide what to try. Drop by and grab one of La Farm's signature sourdoughs, Scandinavian ryes or French baguettes for dinner. Or, appease your sweet tooth with an almond chocolate croissant so flaky and light it practically floats. If you're in the mood to nosh, indulge in something from their breakfast, brunch or lunch/dinner menu of delicious sandwiches, salads, soups and more.
Perhaps one of the mostly highly anticipated restaurants ever to open in Cary, Di Fara Pizza is the sister restaurant of the famed pizzeria of the same name opened by Dominic DeMarco in Brooklyn in 1965—The New Yorker, The New York Times, Zagat and the late chef Anthony Bourdain have all called the original Di Fara the best pizza in New York. It may not be Brooklyn, but this downtown Cary pizzeria opened in 2021 and serves the same family-style, mouth-watering pizza as the original (even using a water filtration system to replicate that N.Y. water). Count us in!
Located in the center of downtown Cary, Academy Street Bistro has an A-plus location with the food and cocktails to match, featuring a menu of Italian-American cuisine that makes for equally inviting Sat. night dinners and Sun. morning brunches. Come for a cocktail (Martini Tuesday, Mule Wednesday and half-off bottles of wine on Thursdays give you plenty of options) and stay for dinner, where dishes like the Mushroom Risotto and Pappardelle with Chorizo Bolognese steal the show.
Experience the rich tastes of India at Nazara. This restaurant brings authentic Indian home cooking to a beautiful and contemporary restaurant setting—a soothing ambiance (and seriously-gorgeous decor) allows for a variety of occasions, from a formal gathering to an informal bite to eat. Serving a healthy dose of North Indian cuisine (breads and curries paired with grilled meats and vegetables), Nazara also offers a lunch buffet that's especially popular among local residents.
Chef and owner Corbett Monica has seamlessly blended his Italian childhood into his newest restaurant concept, Stellino's Italiano. This neighborhood trattoria serves up traditional Italian food where the passion and culture of Italy is present. It doesn't get better than delicious Italian food with options from salads and pizzas to pastas like their shrimp, calamari and squid ink linguine. We wouldn't miss dessert either, where cannoli, tiramisu, Sicilian cheesecake and more pair perfectly with plenty of coffee options.
Longtime downtown Cary staple Taipei 101 is no stranger to big accolades, earning the honor of being named top Chinese restaurant in the Raleigh area for five years running by The News & Observer (and we're sure the soup dumplings had something to do with that!). Open for lunch and dinner seven days a week, we think the Sezchuan/Taiwanese specialties are best ordered and eaten family-style inside the restaurant with super friendly service, but the restaurant's takeout service has certainly thrived during COVID-19 (and either way you're headed home with extra food—the portions are no slouch). 
Opened to much fanfare in 2019, kō•än brings a renewed energy and feel to Cary's dining scene. With a menu focused on sharing food that celebrates the unsung heroes of Southeast Asian cuisine, kō•än inspires guests with its humble and tranquil fare composed of small plates, hot pots and inventive bowls.
The kitchen is led by executive chef Drew Smith, formerly of Raleigh's bu•ku and so•ca, and winner of 2019's Cooking for a Classic dining competition. A centerpiece to the restaurant is its Zen-like ambiance that incorporates living walls, fountains and wood-textured furniture throughout the restaurant. Local tip: For trusting, food-loving patrons, kō•än offers an omakase menu that features five- and seven-course tasting menus with wine pairings.
At Brew N Que, Mike "Big Mike" Marcum sources everything they can locally. The beer—nine taps and a good selection of bottles—comes from breweries a short drive away. The pork is pasture-raised just down the road. The veggies are grown on farms nearby. Even the bread is local (from the bakery next door). Taken all he's learned from running his food truck and now two brick-and-mortar restaurants, Big Mike's creative flair rules the menu. The chopped pork, chicken 'cue, and brisket are perfectly seasoned, expertly smoked and certainly drool-worthy, of course, but the house-made pimento cheese sandwich and redneck nachos (Fritos topped with baked beans, pork and blue cheese slaw) are frankly tough to resist. 
After eight years of selling pastries at farmers' markets in Raleigh, Annelore and Norbert Gstattenbauer decided it was time to open their dream bakery. Their spacious store in downtown Cary is a feast for the senses with the sweet aroma of fresh-baked goods, enticing pastry displays and open plan that lets you witness the baking magic. Together, Annelore and Norbert are reviving Old World baking traditions and providing patrons a warm and welcoming atmosphere.
Annelore's pastries are made with the finest and freshest local ingredients. Be sure to try the Bee Sting cake—a cream cake topped with honey and almonds—and of course you also can't go wrong with a good old-fashioned cheese pretzel or apple strudel.
Lucky 32 features the chef's take on classic Southern dishes, all with locally-sourced ingredients. Have a drink with friends at the bar or dine outside on the Veranda garden. The menu includes classic Southern dishes like cornmeal crusted catfish and pimento cheese dip, as well as a delicious seasonal menu.
One of the Raleigh area's most raved-about restaurants (1,100 and counting reviews on Google puts Dame's among the top few in Cary), founder Damion Moore's "almost world famous" chicken and waffles pair world-class, comfort food combinations meant to fulfill your appetite's and heart's desire. Here's how it works: choose your waffle type (classic, sweet potato, vegan and more), a cut of chicken, a shmear (flavored butter that you will make you forget syrup) and final toppings (nuts, sauces and other goodies) to create the ultimate chicken and waffle dish that's calling your name. 
If you're craving Latin fusion, head to Cary's Waverly Place shopping area and check out Gonza where their award-winning Colombian-Mexican cuisine will leave your taste buds dancing! Try their popular dish called the "Mexican Flag", which features three corn tortillas that are each stuffed with steak, chicken and beans, then topped with three different sauces to resemble the Mexican flag. Gonza's colorful star lights and authentic food offer a fun ambiance and dining experience.
One of Cary's self-proclaimed best kept secrets, the Turkish flatbreads, kebabs and baklava offerings from owner Mustafa Dilekoglu are simply too good for us to keep to ourselves. This lunch-and-dinner gem serves everything super fresh, has a fantastic menu that caters to vegetarians as well as meat eaters and even offers Turkish coffee and tea that make for a tasty end to a delicious meal. 
Teresa Russo and Alex Greco's Italian eatery—opened just north of downtown Cary in 2019—has consistently delighted customers with house-made pastas, pizzas, mozzarella and more for the last two years. The married duo both hail from Naples, Italy, having come to Cary by way of New York, and they've managed to deliver a wide-ranging, raved-about menu that does their hometown justice—there's enough bruschetta, burrata, prosciutto and gnocchi bites and dishes to keep you happy for a lifetime, but also plenty of pizza pies and veal and chicken entrees to keep your whole family happy for a lifetime (and that's a win in our book!). 
Lugano Ristorante is named after the largest Italian speaking city outside of Italy, Lugano city in Switzerland. This is only fitting as the chef, Tom Havrish, is of Swiss descent. Lugano is Italian dining in a comfortable environment. They strive to provide each guest with an unforgettable experience. The Italian menu includes soups and salads, as well as pastas and pizzas.
Husband and wife duo Syed Yousuf and Samreen Nawaz opened the award-winning Kabibish Café in 2015, serving Indian-Pakistani-Mediterranean cuisine (tandoori chicken, tikka masala, veggie-and-hummus wraps, homemade naan and more). Residents of Cary for more than a decade now, Yousuf and Nawaz were well aware of the plethora of tasty Indian food available nearby, so they committed to using great customer service to help separate Kababish from the pack. It's safe to say that's worked, as this downtown eatery—with an adorable small patio—shows no signs of slowing down any time soon. 
Header photo by Brian Strickland
Comments