Yayoi Kusama's "Light of Life" is a Brilliant Infinity Experience in Raleigh, N.C.
Wednesday, January 16, 2019, 1pm by Michael Robson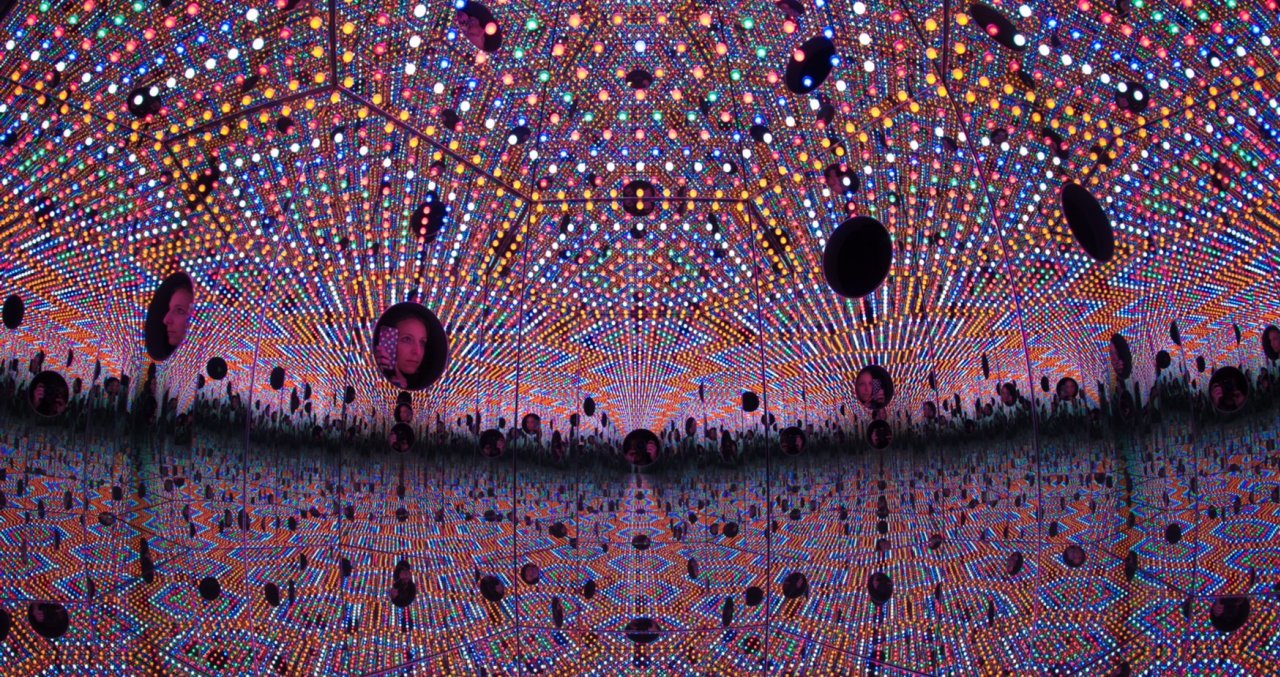 A major new work of art made its debut at the North Carolina Museum of Art in 2018.
First put on display for the public as part of "You Are Here"—a ticketed exhibit that attracted more than 100,000 visitors from all 50 states to the museum in Raleigh, N.C.—Light of Life is the creation of Japanese artist Yayoi Kusama.
At nearly 90 years old, Kusama—one of the most acclaimed contemporary artists in the world—has been making art for more than 60 years. More recently, Kusama's work has become a worldwide phenomenon. Her penchant for "infinity experiences"—immersive, mind-bending works of color and light that beg to be photographed—has seen sold-out crowds wait in line for as much as six hours in other major cities around the world.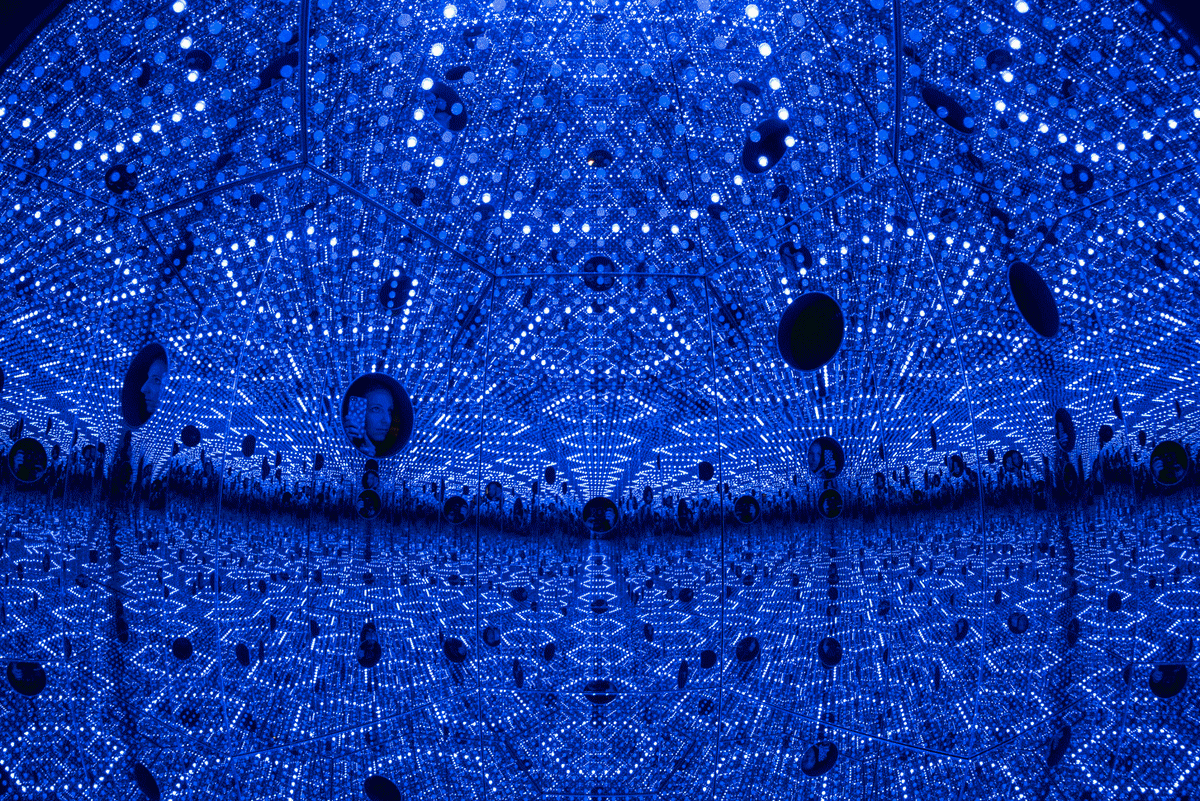 Light of Life (a preview of which is seen above) is a mirrored hexagonal box measuring more than seven feet square and seven feet tall, with three portholes at varying heights to allow the viewer to look inside of the enclosed "infinity room." The interior of the work is lined with mirrors and filled with LED lights that are programmed to change patterns and colors in a dazzling two-minute light show. Viewers see a kaleidoscopic play of color and light, along with multiple views of their own reflections and those of the other viewers looking through the portholes, all creating an illusion of infinite space and an extraordinary shared experience.
The piece, which did draw long lines during its debut exhibit, is now part of the permanent collection in the museum's West Building. Best of all? It's free to see!
Words (or GIFs) don't do it justice—it has to be experienced in person to be appreciated.
The North Carolina Museum of Art—consistently one of the most-visited attractions across the state of N.C.—is located at 2110 Blue Ridge Rd. in Raleigh, N.C. The museum is open Tues.-Sun., 10am-5pm, with extended hours until 9pm on Fridays. Parking and admission to the museum are free. Read more about the museum here.
Comments