Big Al's BBQ
How many hours does it take to make barbecue? If you've never sat up all night tending the fire, you probably won't believe it, but ask the guys at Big Al's BBQ and they'll tell you: it takes a loooong time. At Big Al's they cook their chicken and ribs for only five hours—and that's the quickest cook time on the menu. Pork? It's on for 12 to 14 hours. Brisket? An incredible 16 to 18. That's the dedication it takes to make barbecue, and that's how they do at Big Al's.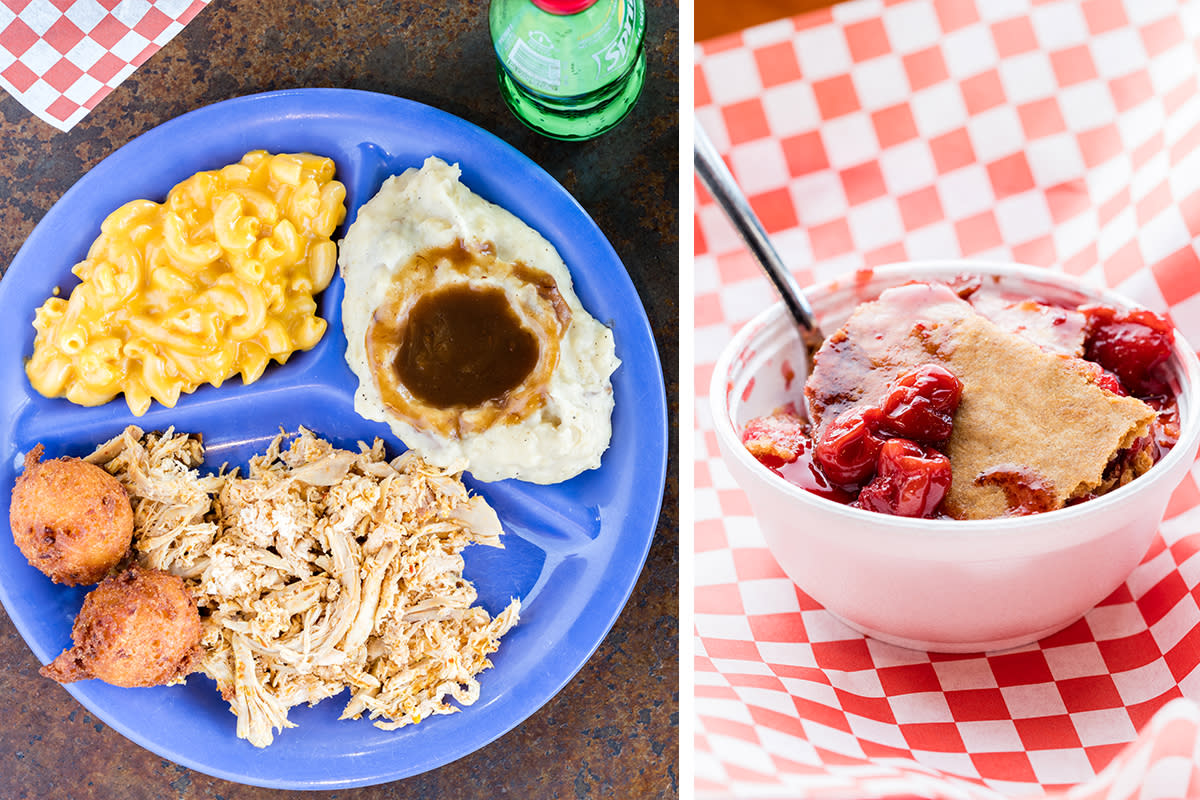 Of course, if you don't want to wait 16 hours for your brisket (joking, they cook it overnight, but if you're getting a whole bunch to bring home, you may want to call ahead), you can always get a rib sandwich or that too-delicious smoked sausage sandwich. Whichever direction you go, it's a good call.
At first glance, Big Al's looks like a throwback. Inside the restaurant, corrugated tin "roofs" cover the order counter and condiment station, giving it the feel of a true beside-the-road, dirt-floor-in-back barbecue joint. But the menu, well, it twists barbecue traditions with the addition of sliders, pork nachos and even Pork BBQ Cheese Fries (recommended, obviously).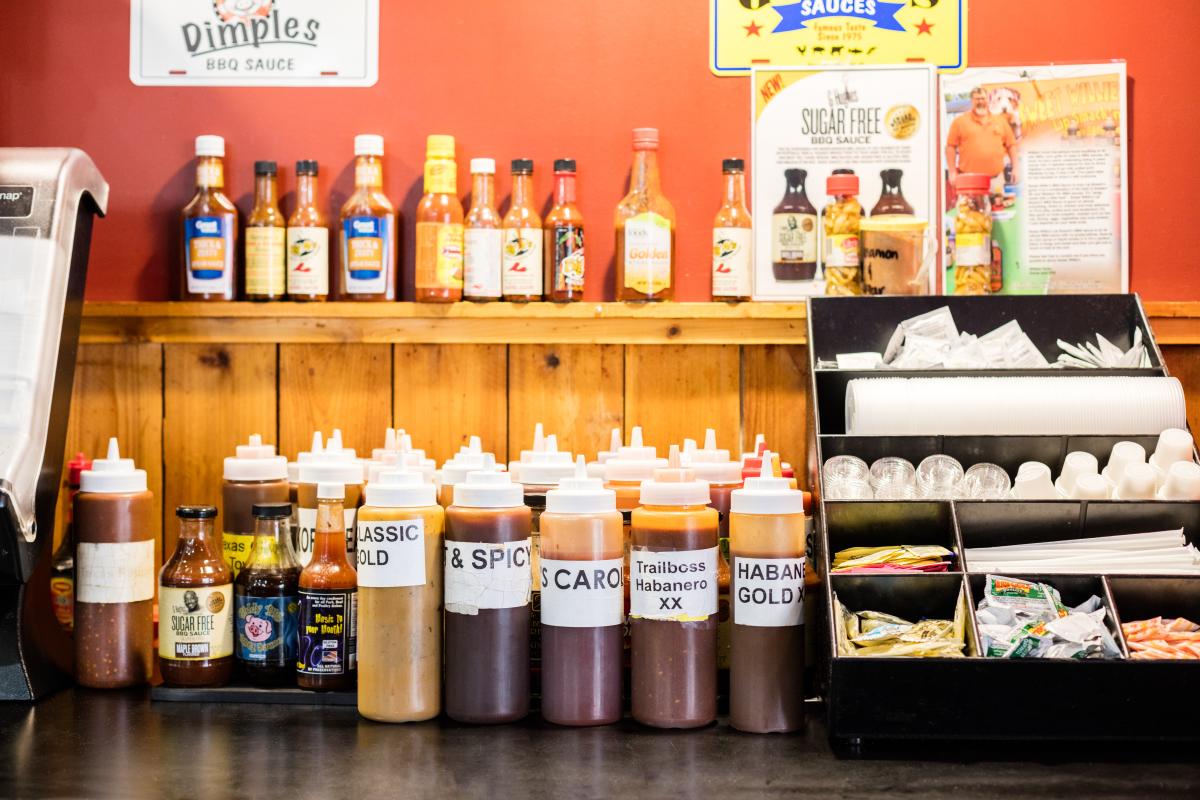 The sauce, as you might expect, is a departure from the traditional as well. Apple and cinnamon barbecue sauce? Peach? Blackberry? You bet. Plus some hot sauces with hickory, habanero, Texas Pete and chipotle peppers. All of these balanced and delicious on whichever smoky meat you order.
Big Al's BBQ is located at 2920 Forestville Rd., Raleigh 27616
Photos by Keith Isaacs