The Pit
The Pit makes no bones about it, this barbecue place serves everything but the squeal. Housed in a meatpacking warehouse from the 1930s in downtown Raleigh, the restaurant, like the menu, honors the past but pushes into the present. Take a seat at the big square bar and have a cocktail or beer with your plate of 'cue (or find a wine that goes well with dinner) or sit by the window and have an ice cold glass of tea with lunch. However you have it, you'll find The Pit is doing things right.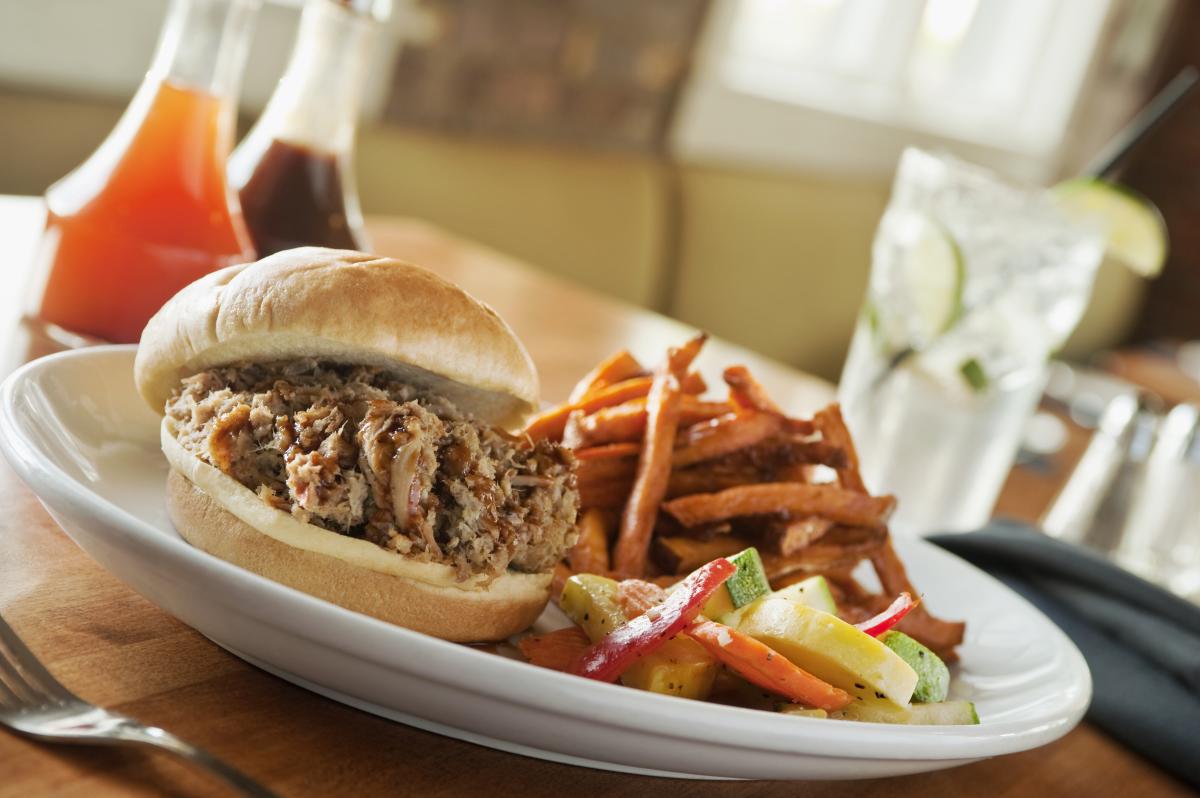 Steeped in Eastern style, The Pit cooks up a few whole hogs each night and serves them every day. The smokers on view almost never go cold and that woodpile outside always seems to have enough to get through the next round of hogs. But The Pit isn't married to whole hog—that's evident from the sauces on the table. No, they serve baby back ribs and a richer Carolina-style rib as well, fork-tender brisket and even chopped smoked turkey come out of the kitchen at a steady pace, and that's not to mention the fried chicken or chef's choice of local pit-cooked beef.
What about the extras? The Pit adds a gourmet touch to classic sides. The collards are an heirloom variety and perfectly tender. Fried okra and even candied yams are dishes that push beyond what your granny used to make. And the cole slaw—especially after a dash of barbecue sauce over the top—is a knock out.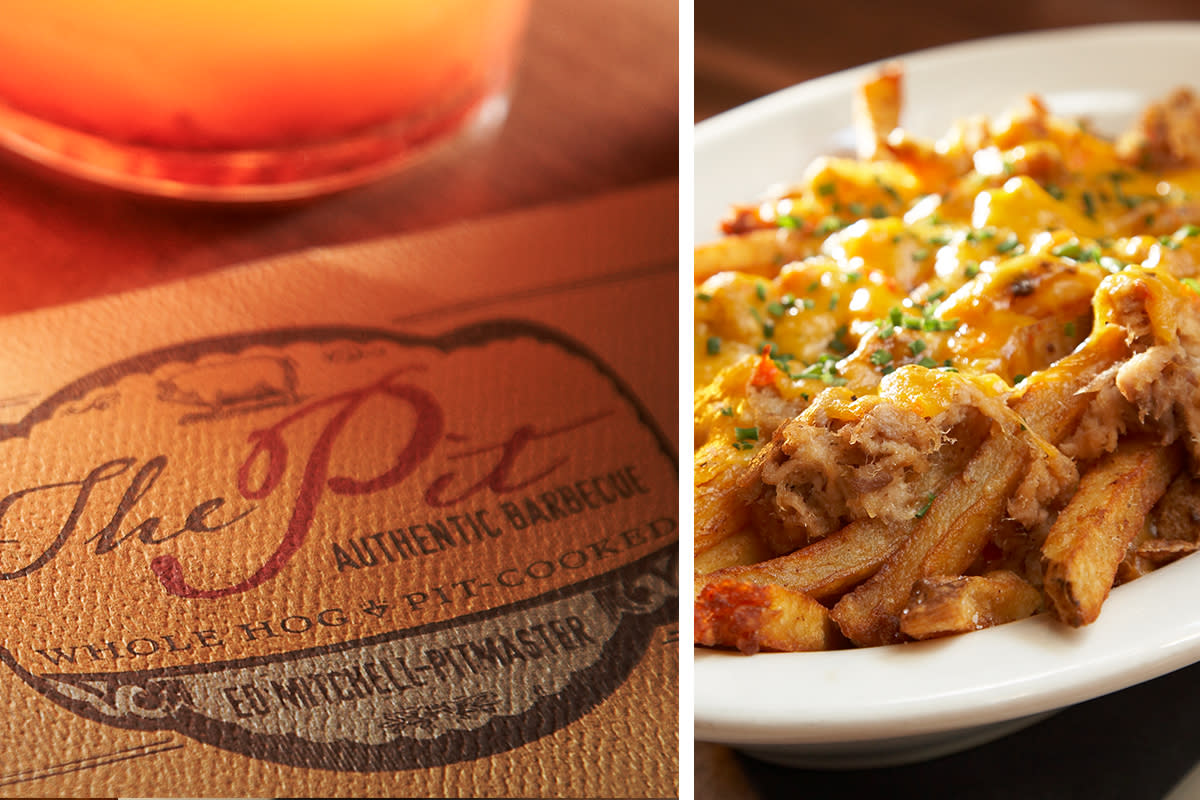 Start with the corn bread or some fried green tomatoes, then go with the meat of your choice—a combo platter will satisfy all your barbecue yearnings—for a winning meal.
The Pit offers up a higher level of barbecue experience than many restaurants, and you'll pay for that, but it's worth every penny. For barbecue, look at paying around $14 for a generously portioned plate; ribs from $15-$22; fried chicken and brisket, from $14-$17.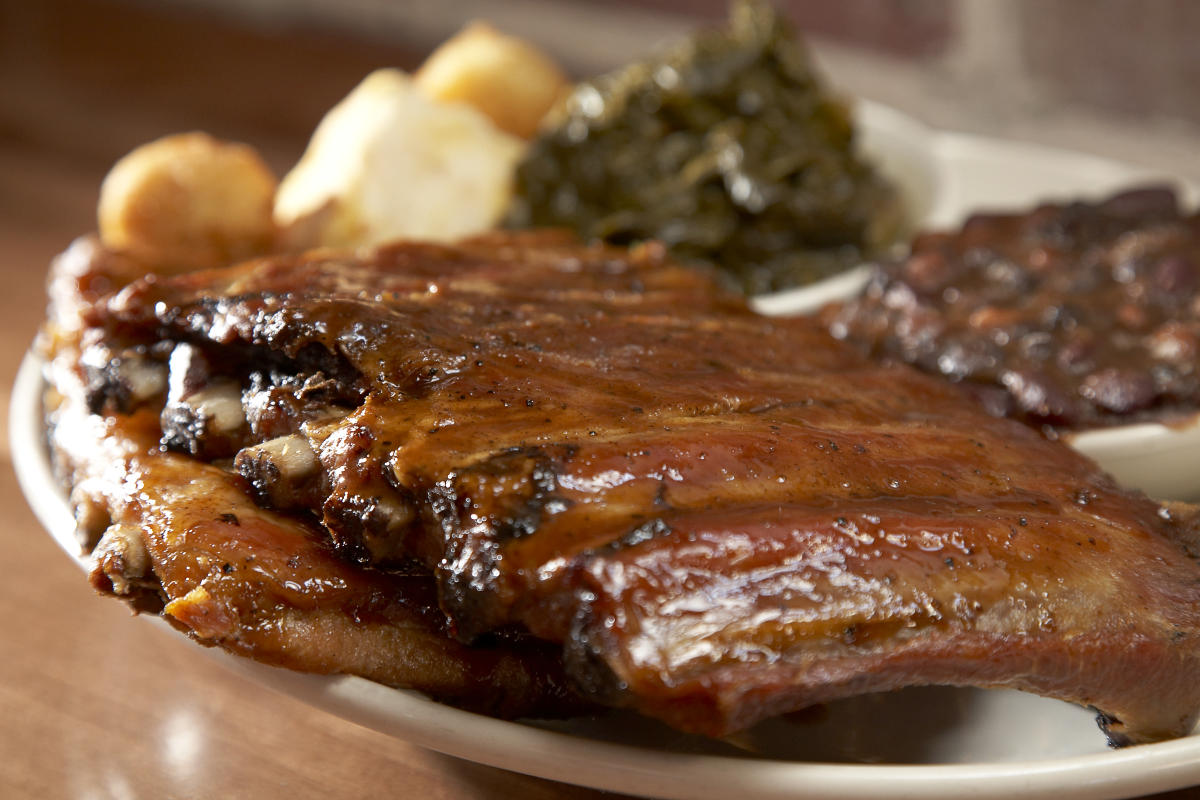 If you want to make your visit to The Pit a little more special, ask to sit at the Piggy. This trio of seats overlooks the pit, putting you as close as you can to the pig pickin' and chicken frying as you can be without jumping in and lending a hand. Talk to the kitchen crew, ask them about the smokers, what they're cooking, what they eat. Who knows, you may even find yourself with a few sample bites coming your way as the folks back there want to show you the best of their barbecue.
The Pit is located at 328 W. Davie St., Warehouse District, Raleigh 27601
Photos by Mark Petko