Aviator SmokeHouse
What do you get when a brewer decides to open a restaurant? A barbecue joint with 22 beers on tap, right across the street from the Tap House.
Mark Doble started Aviator Brewing Company in 2008 after a few years of homebrewing in an airplane hangar. The SmokeHouse followed soon after, opening in 2011 with Doble unleashing his backyard-tested barbecue recipes and inventive sauces on the world. We're glad he did.
Aviator SmokeHouse takes their barbecue seriously, but not too seriously. In addition to their regular menu of delicious smoked meats and barbecue, they hold some thermonuclear eating contests—more on that in a moment.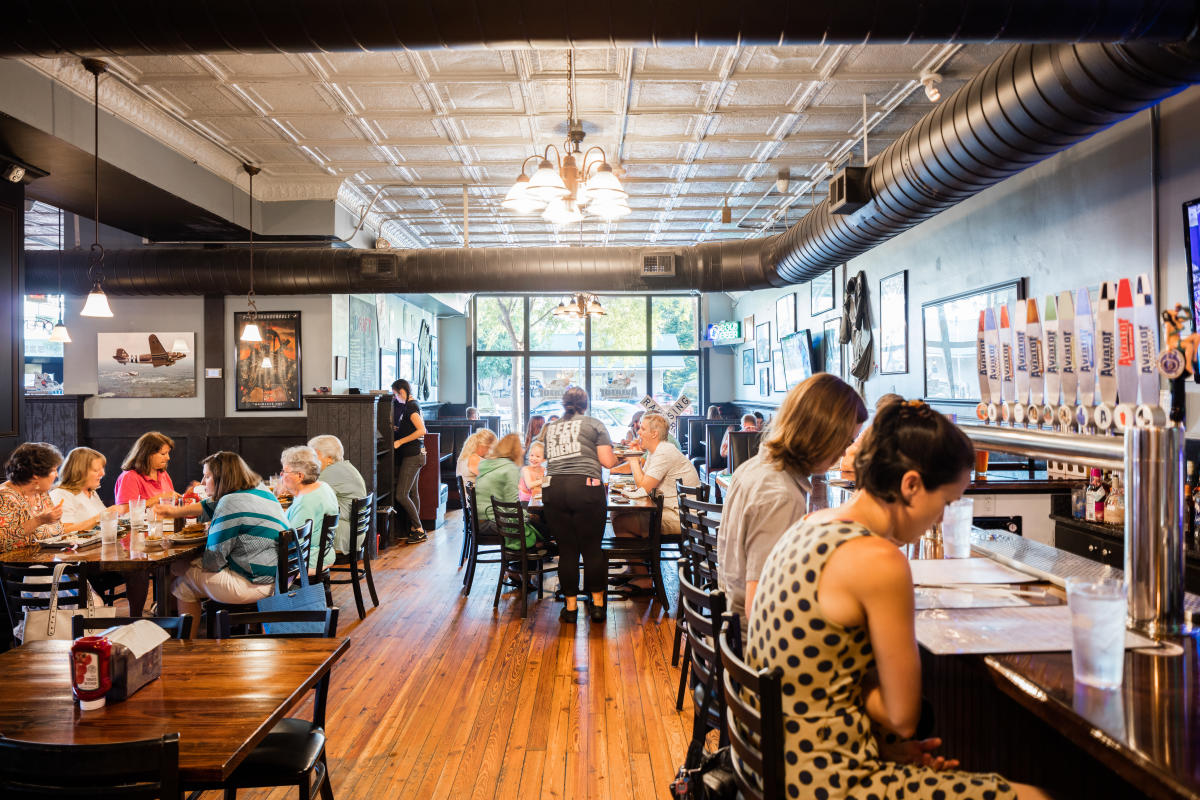 A mix of barbecue and pub grub—which means everything goes with the beer—SmokeHouse dishes up onion rings, mountainous plates of nachos (topped with chicken or barbecue, naturally) and loaded tater tots. Then there's the wings, smoked then deep-fried when you order them so they have the right mix of succulent, smoky goodness and crispy skin.
And the barbecue—whole hog, ribs, brisket, smoked chicken, even bacon-wrapped meatloaf, all of it served on a paper-lined metal tray. Plus burgers, sandwiches, even salads (to which you can add some 'cue if that's your thing). It's a bit of a meat wonderland. And it's reasonably priced as the barbecue plates and combos range from $11-$20, with burgers and sandwiches coming in around $10.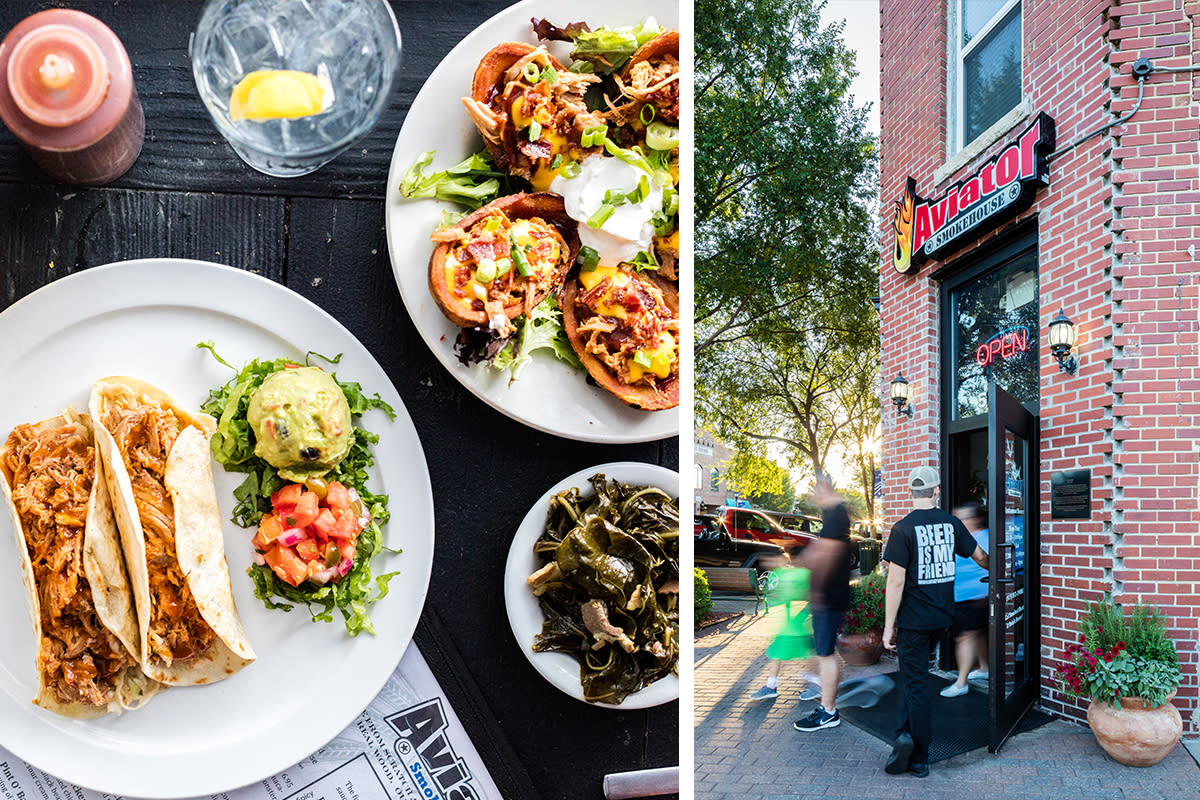 As relaxed as you'll find the SmokeHouse—everyone's smiling and the music's just right—some folks visit for competitive reasons. Two dining challenges present the hungry and the daring with the chance to beat the clock and win a coveted red Aviator T-shirt. All you have to do is eat. The first challenge: a dozen wings in 15 minutes. The catch: they're coated in Imperial MocoLoco Sauce, which just happens to have ghost peppers in it (you've been warned). 
The other challenge was designed for the meat-minded. A one-pound burger plus a pound of barbecue and of brisket, some bacon, a fried egg, five onion rings and a stack of other ingredients—plus a side of fries—devoured in less than 30 minutes.
You'll spot a red shirt or two while you're in the SmokeHouse, and one could be yours, but if you don't finish in time, all that work was for nothing. Well, not for nothing—you did get a good meal out of it, but no shirt for you.
Aviator SmokeHouse is located at 525 E. Broad St., Fuquay-Varina 27526
Photos by Keith Isaacs