Danny's Bar-B-Que
At the most traditional barbecue joints, your plate of 'cue will come with a couple of slices of white bread on the side. Danny's Bar-B-Que sticks to this, serving thick Texas Toast with each platter or plate of chopped pork, spare ribs, brisket, smoked turkey and fried catfish that's ordered. Toss in a pair of sides—fries, slaw, beans, collards, potato salad—and you're in for a filling meal and a good time.
Lunch or dinner, Danny's has drawn a crowd ever since opening in 1992. They're here for the barbecue, but also the fried fish and the dessert. Banana pudding (a staple), cobbler, an assortment of cakes and pies, even a scoop or two of ice cream will satisfy your sweet tooth after you've cleaned your plate. And you can do it all for only a few bucks. Lunch runs in the $7-$8 range, and dinner from $9-$18 (that's for a full rack of ribs, mind you).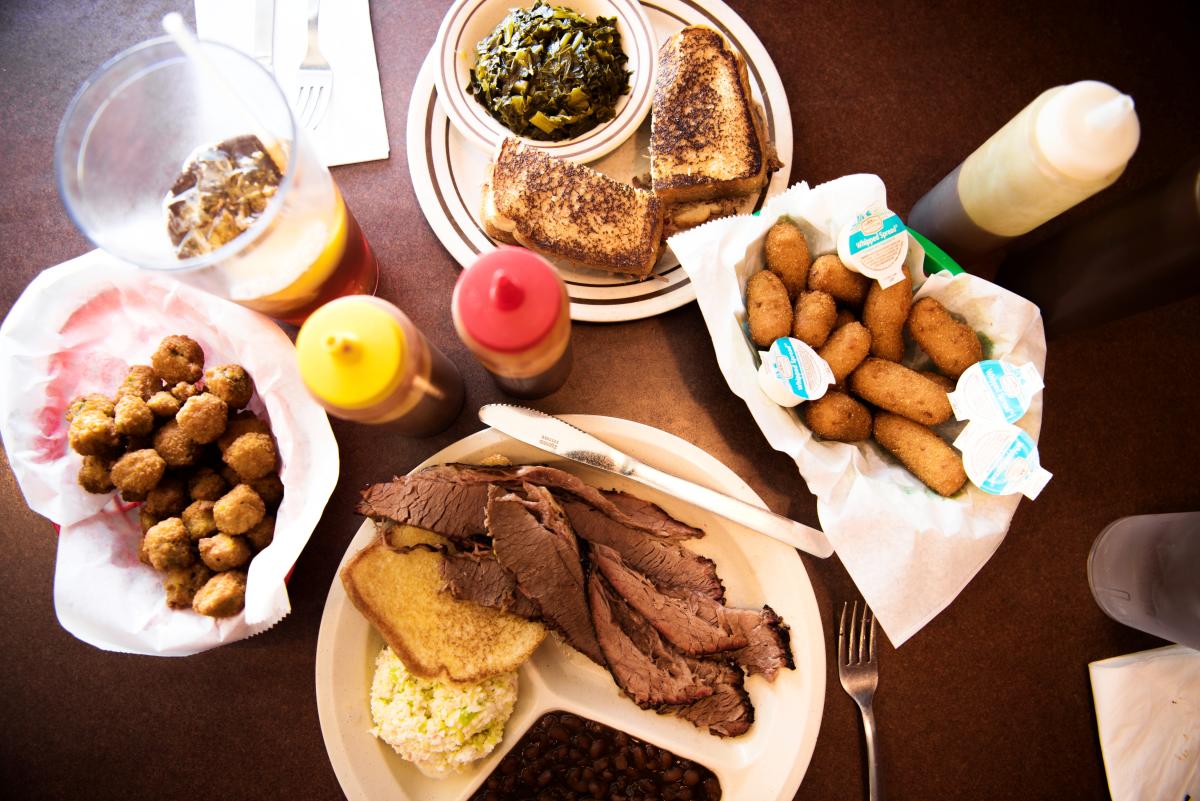 Smoke plays a critical role in everything Danny's serves, and it's hickory, providing a long-lasting flavor that really penetrates the meat. And you can tell. Take a look at your pork or brisket. See that line of pink around the outside? That's where the smoke became one with the meat, melded with it to make a mouth-watering bite.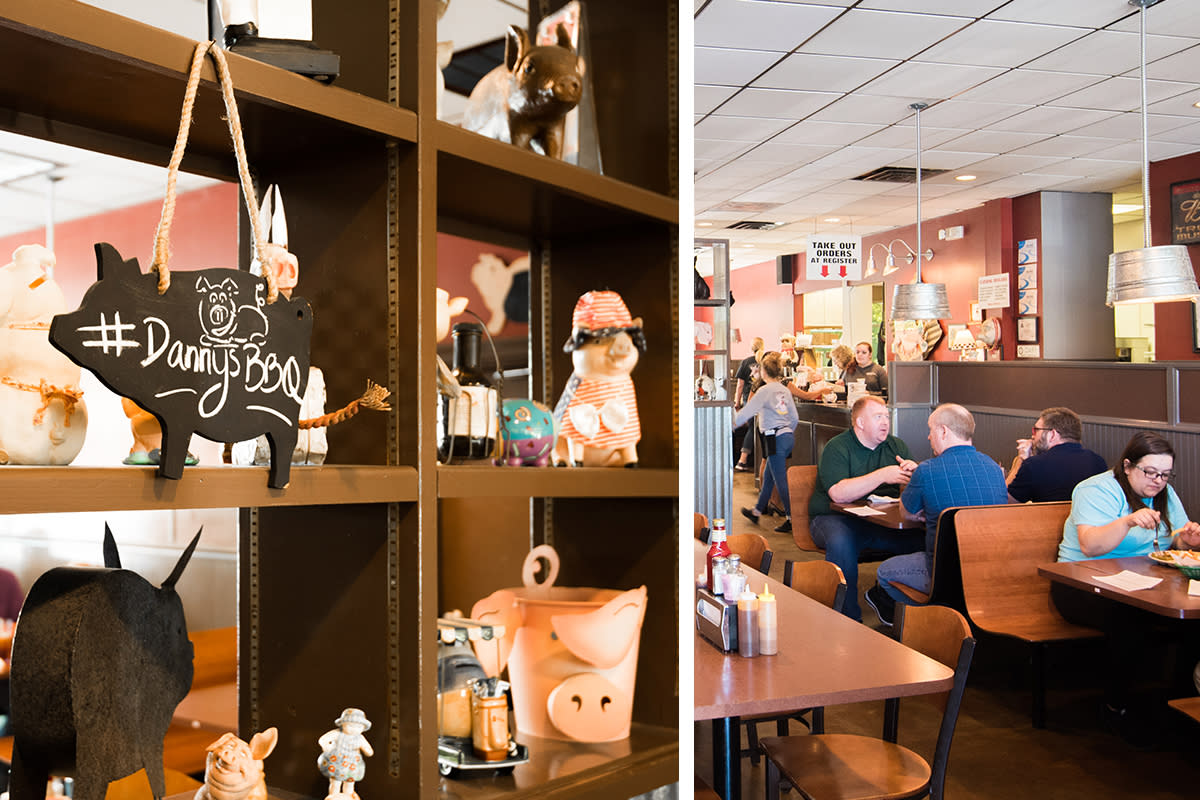 The hickory-heavy smoke distinguishes the 'cue here from the traditional North Carolina take, but the sauce is where Danny's really separates itself from the pack of area barbecue joints. Each one of Danny's quartet of sauces is thicker than the Lexington-style sauce many pitmasters play with—the "High on the Hog" sauce has won many a fan with its balance of tang and sweet, while their hot sauce brings the heat in a way that makes you want to never stop eating it.
That holds true across the menu, whether you get chicken wings (hot sauce recommended), brisket, ribs or chopped pork—you'll be coming back for more.
Danny's Bar-B-Que is located at 311 Asheville Ave., Ste. G, Cary 27518
Photos by Michael Robson