Binge-Watching the Brand
Friday, April 14, 2023, 11am by visitRaleigh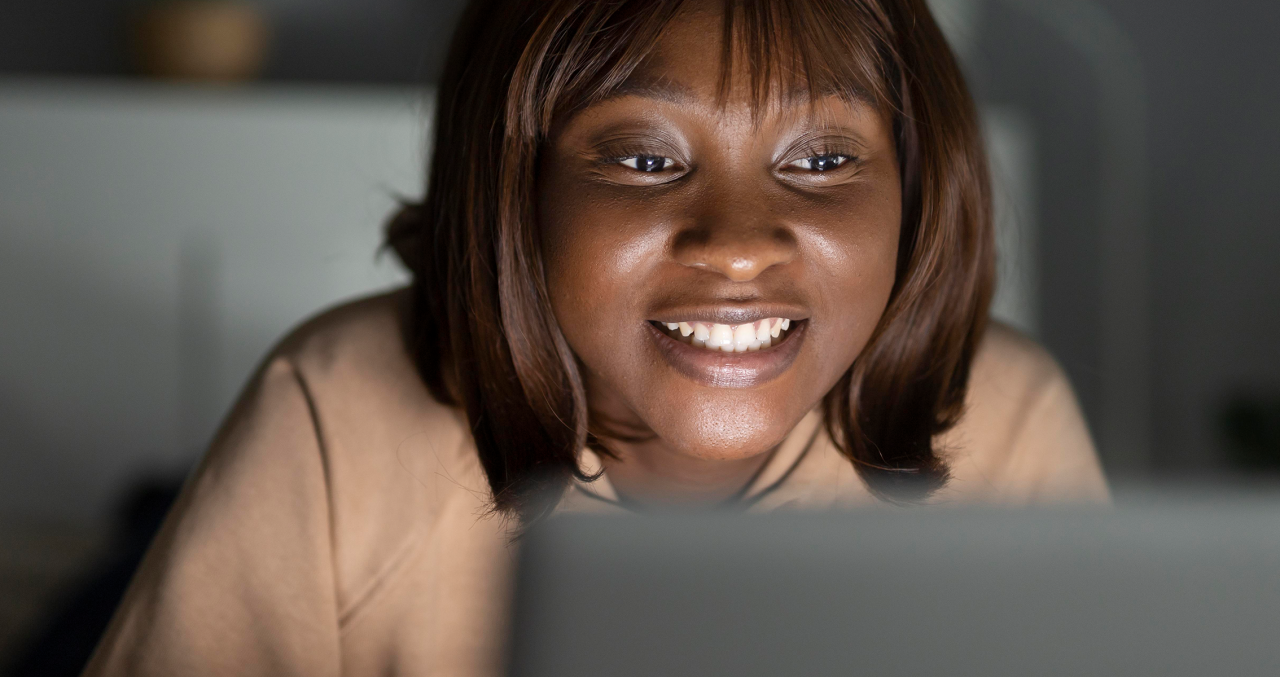 We use as many marketing tools as we can effectively manage at GRCVB to promote Wake County as a destination for travel of all types. These include traditional, tried-and-true methods like print collateral, email, environmental graphics, display advertising and, of course, visitRaleigh.com. 

In addition, the visitRaleigh brand is deployed on most social media platforms. If you're not following us, you can from these links:

https://www.facebook.com/visitRaleigh
https://www.twitter.com/visitRaleigh
https://www.instagram.com/visitRaleigh/
https://www.pinterest.com/visitraleigh/
https://www.flickr.com/photos/visitraleigh
https://www.linkedin.com/company/grcvb

One medium we increasingly love to use is video, whether it's posted online, played across streaming platforms/TV or shown in person by our staff. This month we released a new general destination video and, in case you haven't seen it, you can watch here:


---
Our internal marketing team recently added the creation of reels on Instagram as another video tactic to generate consumer engagement.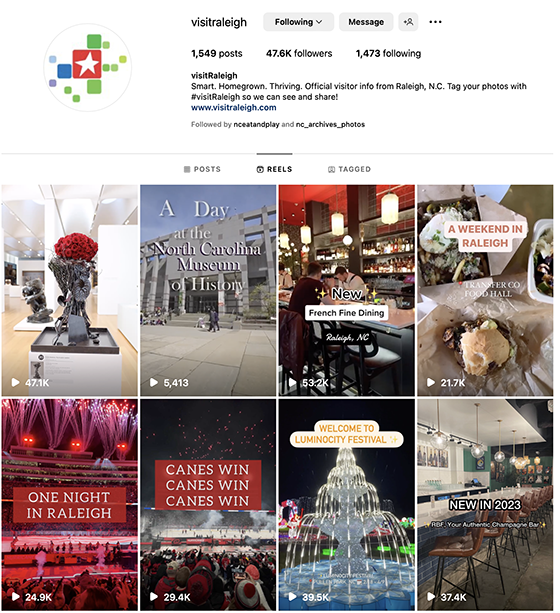 ---
We're also resharing this spring and summer a "Jump In" commercial and video series that had debuted last year at the leisure marketing campaign's launch; series viewership will easily surpass five million impressions this fiscal year. You can watch the anthem video here:


---
And here's another video we share locally and as often as possible because it's so important to all of us in the hospitality and tourism sector here in Wake County:


---
There are 20 past video productions on our visitRaleigh-brand YouTube channel, including spots featuring esports in the area, celebrated musicians and some of our other "passionate minds" behind Raleigh's creative and innovative culture.

Please know all of the posted videos are there for you to share with your potential customers and current clientele, too, beyond their directly reaching our destination followers.

"During the pandemic, we invested heavily in video/visuals as a means of facilitating virtual visits and aiding overall rebuild of destination marketing," said Jonathan Freeze, CDME, GRCVB's vice president of marketing and communications. "Now we continue to invest, including in TV advertising, post-pandemic and additionally see our emphasis on vertical video as a medium only increasing in fiscal years ahead.
"Just like with print collateral production, we will keep rotating our way through area attractions being featured in videos so that over time the destination is depicted on the whole; on social media and in email marketing, too, we often have the opportunity to remarket assets that our town and other economic development allies post or submit to us for specific promotion and definitely encourage that kind of collaboration!"
We look forward to sharing more about specific tactics planned for destination marketing in 2023–2024 over the next two weeks in this Tourism Talk blog.

Author: visitRaleigh
The Greater Raleigh Convention and Visitors Bureau (GRCVB) is the official and accredited destination marketing organization (DMO) for all of Wake County.
Comments