Bringing Stability Back to the Hospitality Workforce
Friday, September 30, 2022, 12pm by visitRaleigh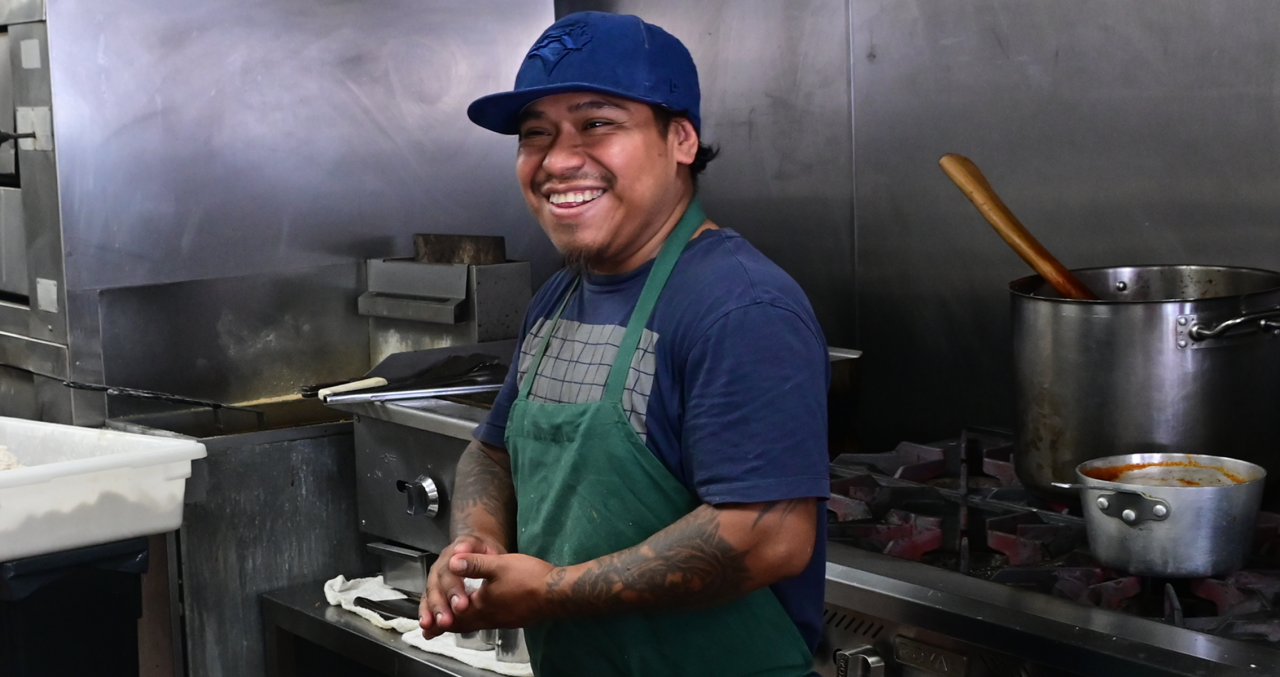 During the 2022 GRCVB Annual Meeting in August, president and CEO Dennis Edwards mentioned that the Bureau is participating in a comprehensive project to bring stability back to our hospitality workforce after the pandemic.

"The City and County recently appropriated $1.25 million to Capital Area Workforce Development (CAWD) to create countywide initiatives to address this subject, and the General Assembly allocated over $5 million to the North Carolina Restaurant and Lodging Association (NCRLA) for a statewide plan," he reported.

"The GRCVB is working closely with both organizations as well as our local hospitality partners to ensure we have similar programs in place that will complement one another and stretch our resources."

Both CAWD and NCRLA have been working diligently on their respective parts of project the last few months and have enlisted other like-minded organizations, including GRCVB, the Wake County Hospitality Alliance and NCWorks Career Center.

The overall common goals of the project are to:
recruit candidates;
prepare current workers for new roles;
mitigate hiring and training costs;
put job seekers and working individuals on a path that leads to upward mobility.
CAWD's program "seeks to find quality candidates for hotels and offer a means for hotels to up-skill current workers," said Barbara Brothers, business engagement director at CAWD, "so that they can move into other positions in the industry. Candidates looking to up-skill before being referred for employment will also produce a more qualified worker."
 
CAWD has already hired a program coordinator and marketing specialist and will add an NCWorks case manager soon. To survey the talent needs of the industry, the program coordinator has started meeting one-on-one with general managers to understand their needs. 

Barbara continued, "Our plan is to have a landing page specifically to generate leads of job candidates that will be good for the industry. Data fields are being added to NCWorks to track employment and training outcomes from the program." 

Any hotel that wants access to candidates should register at NCWorks.gov and post available jobs. 

"Let us know of employees that are willing to record testimonials about how they built their hospitality careers," said Barbara.
---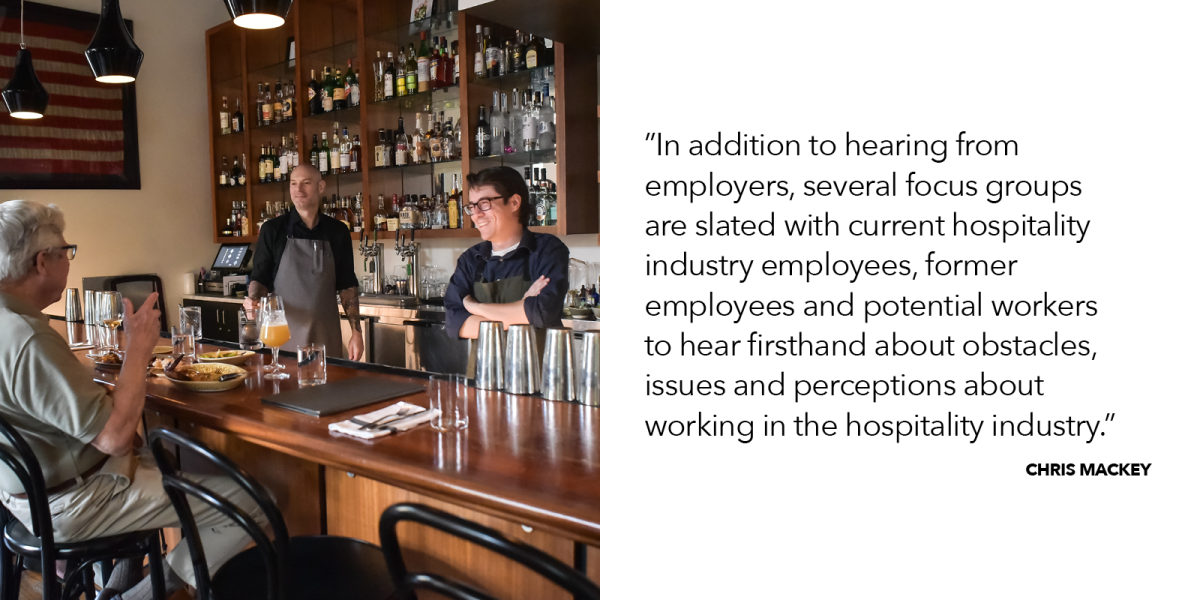 ---
In the meantime, NCRLA has contracted with professional facilitators who have hosted a series of regional roundtable discussions across the state. 

Restaurant and hotel owners, human resource managers and hospitality industry recruiters attended eight in-person discussions in Charlotte, Asheville, Greensboro, Raleigh, Durham, Wilmington, Greenville, Kitty Hawk and one virtual session to share the challenges they are experiencing with hiring and retention. 

"They discussed the positions and roles that have been the most difficult to fill," said Christine (Chris) Mackey, chief strategy and communications officer at NCRLA, plus "recruitment and retention strategies they have been using, and they identified the things they thought were the barriers to filling vacancies in the hospitality industry. 

"In addition to hearing from employers, several focus groups are slated with current hospitality industry employees, former employees and potential workers to hear firsthand about obstacles, issues and perceptions about working in the hospitality industry. 

"The insights and information from the employer and employee focus groups will be compiled into a labor market analysis and used to develop concepts and messaging to support a hospitality recruitment campaign." 

To learn more about NCRLA's program, click here.
......
Photo credit: David Kuhn

Author: visitRaleigh
The Greater Raleigh Convention and Visitors Bureau (GRCVB) is the official and accredited destination marketing organization (DMO) for all of Wake County.
Comments