Eight New Developments We're Looking Forward to in 2020
Monday, January 06, 2020, 7am by visitRaleigh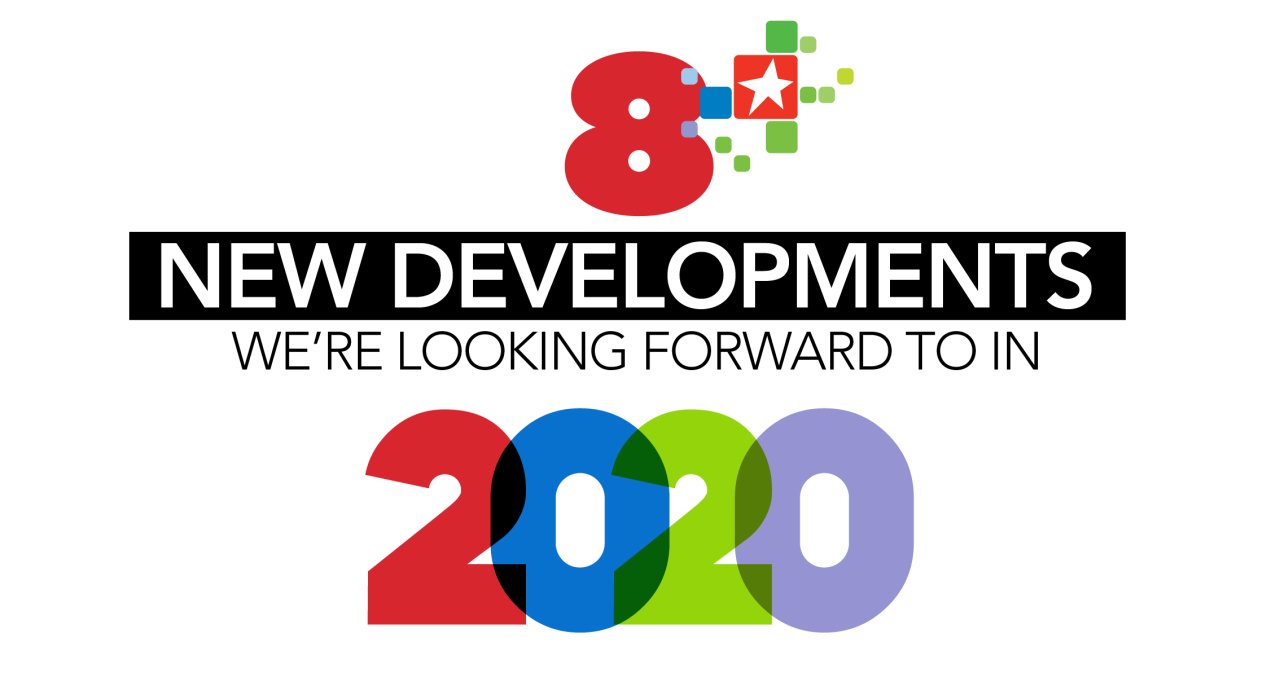 It is easy to find things to look forward to when you live and work in a booming area like Wake County. We have a lot to anticipate in 2020, but let's start with these eight visitor-related developments.
First up—a treasure trove of new culinary offerings...
High-profile restaurants and barbecue galore
A wealth of new restaurants are scheduled to open in Wake County in 2020. Because there are so many, we're just going to list them here, but you will hear more about them as the year progresses. By the way, there are more than this list:
Paul Scott and Anthony Rapillo are preparing to open V Pizza in Cary this month (it's already known for winning "best of" awards at its other locations in north Florida).
Kenny Gilbert, Food Network personality and a favorite of Oprah's, will be opening Cut & Gather in North Raleigh in late February.
Vansana and Vanvisa Nolintha, co-owners of Brewery Bhavana and Bida Manda, will open a third establishment, Luang Prabang, at The Dillon in the Warehouse District.
Sam Jones, fourth-generation pitmaster and James Beard finalist, is slated to open his second Sam Jones BBQ in downtown Raleigh.
Wyatt Dickson will launch an offshoot of his Durham restaurant success off Capital Blvd. in Gateway Plaza, calling it Wyatt's Whole Hog Barbecue.
Anthony Bowman's Smoky Tony's BBQ is headed to Wake Forest.
Shady's, a barbecue bar, is coming to Garner.
Jason Howard will open Friendship Barbecue in downtown Raleigh.
Ed Mitchell will move his new collaboration with Carolina Ale House owners, The Preserve, into Midtown Raleigh near the new Wegmans.
Longleaf Swine BBQ is graduating from food truck to permanent location at Transfer Co. Food Hall.
Somebody bulk order the Wet Wipes!
Hotels
There are as many as eight new hotels under construction and scheduled to open in 2020. Some new brands will be making their way into the Raleigh area market, including Origin (one of only four in the country), WaterWalk Hotel Apartments, an extended-stay property first opening at Morrisville/RTP (with a sister site shortly to follow in West Raleigh), and The Longleaf Hotel in downtown Raleigh's Capital District. Several other familiar brands will add new properties in the area.
Renovation of the Heck-Andrews House
After years of neglect, the N.C. Realtors Association has purchased and is currently renovating the 146-year-old Heck-Andrews House, an impressive Second Empire-style home on N. Blount St. near the Executive Mansion. When the multimillion-dollar renovations are complete, the house will be home to offices of the Realtors Association but also will offer space for events. Meeting planners take note—if you are looking for a completely unique and memorable venue for an off-site event, keep your eyes on this project.
Take a 360-degree tour of the Heck-Andrews House and read more
Renovation of Montfort Hall
In the same vein, Chip and Joanna Gaines fans will also want to keep watch on the Montfort Hall renovation. Montfort is listed as a Raleigh Historic Landmark within Historic Boylan Heights. Owners Sarah and Jeff Shepherd envision the former home as a boutique inn with 10 sleeping rooms as well as a meeting place for receptions, meetings and reunions.
Take a 3D tour of Montfort Hall and read more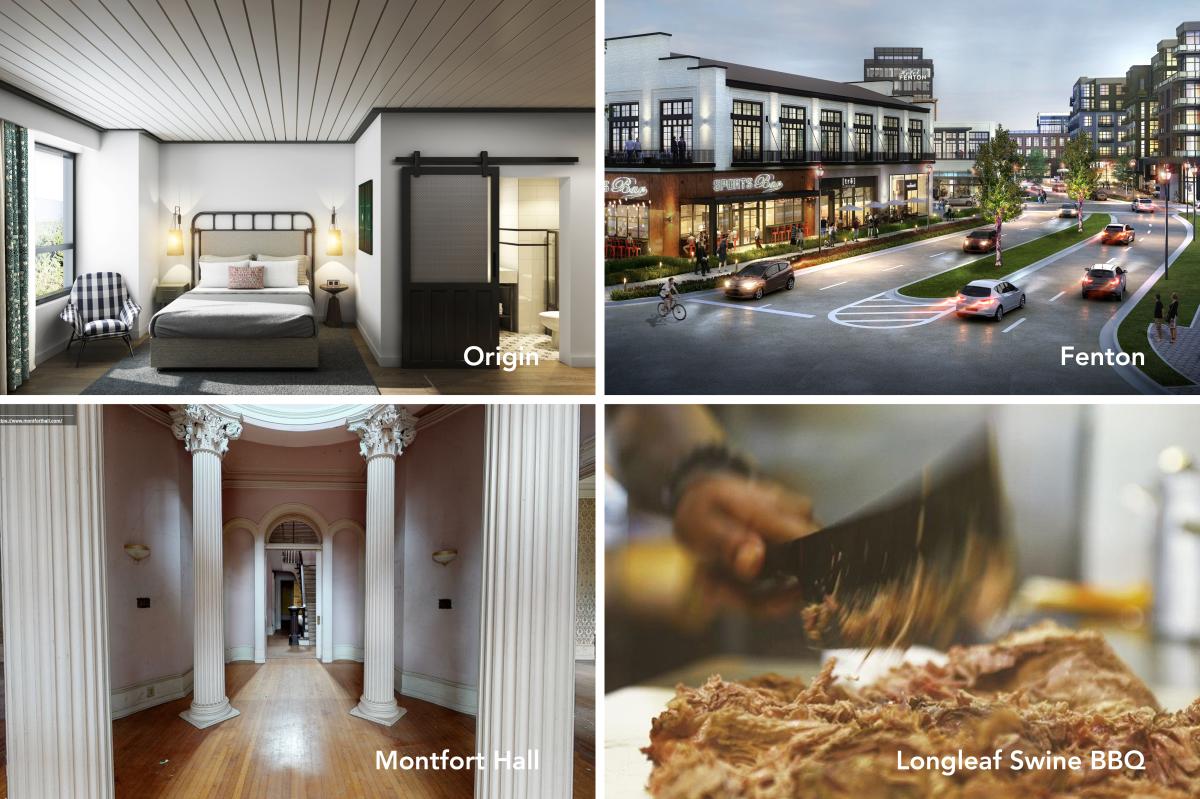 Fenton
Fenton is a mixed-use development located in Cary near WakeMed Soccer Park off Cary Towne Blvd. The $850-million project is expected to include office and retail space, more than 800 multifamily housing units, Ford Fry's Superica Tex-Mex restaurant, two boutique hotels and more. Anchor tenants that have been announced are a Wegmans Food Market and a theater from CMX Cinemas.
John Chavis Memorial Park and Community Center
Named for early 19th-century free black preacher and teacher of all races John Chavis, this 37-acre City of Raleigh park was opened in 1938 and thrived for many years as one of the state's first urban parks for African Americans. A revised master plan was adopted in 2014, with construction ultimately beginning in Sept. 2019. The project scope includes a new, two-story community center with a full-size gym, elevated walking track, fitness center and numerous classrooms and meeting spaces.
Downtown Cary Park
The Town of Cary plans to create an even more iconic, seven-acre public gathering space with two food and beverage facilities, four interactive water features, a great lawn and an outdoor entertainment pavilion. Design of the Downtown Cary Park will be completed in 2020.
Dorothea Dix Park
A master plan for Dix Park—the city's largest green space—was unanimously approved by Raleigh City Council in 2019. The plan proposes the park be transformed through six distinct landscapes, with ideas on how each landscape could be used by visitors (open space, playgrounds, plazas, gardens, performance spaces, public art etc.). Implementation of Phase 1 of the plan calls for physical improvements to the park, including restoration of the creek, cemetery enhancements, rehabilitated buildings, a new main entry to the park, a new multi-use path and interim parking.

Author: visitRaleigh
The Greater Raleigh Convention and Visitors Bureau (GRCVB) is the official and accredited destination marketing organization (DMO) for all of Wake County.
Comments