Meet Me in Raleigh
Friday, May 11, 2018, 1pm by Tina Valdecañas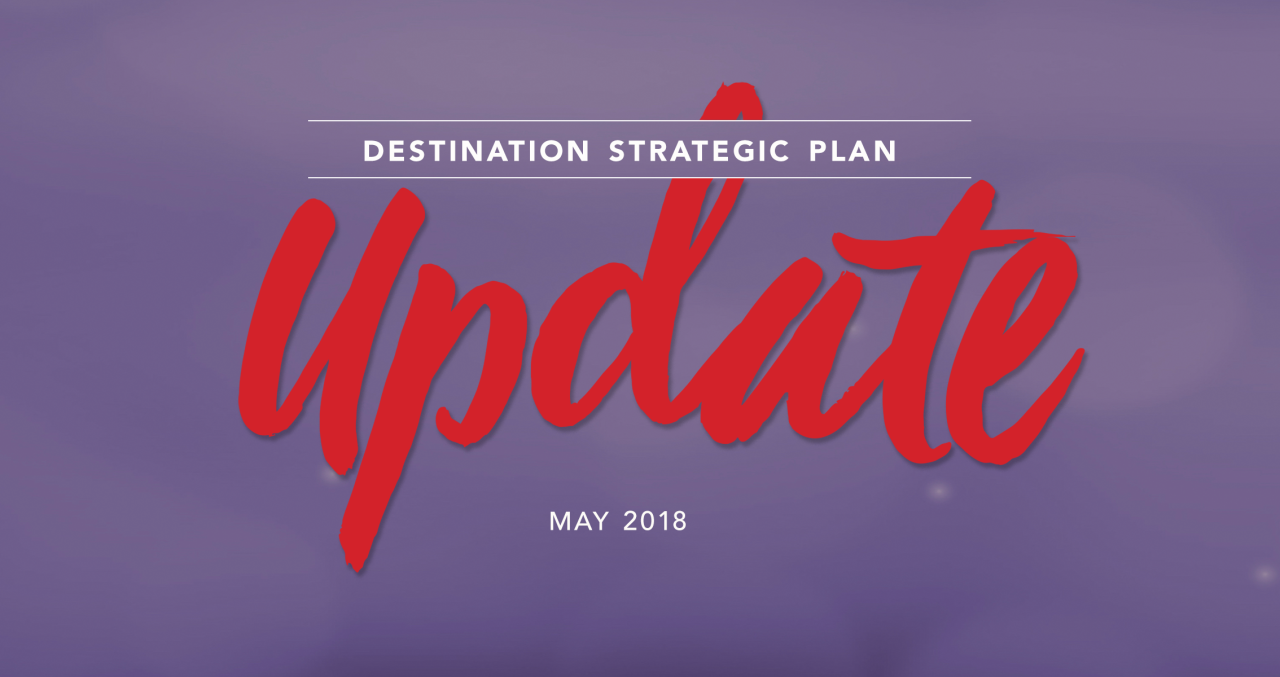 Despite the rise of webinars, screen-sharing, SlideShare and a host of other ways to communicate and collaborate, humans still seek opportunities to convene and meet in person. This is good news for destinations that rely on meetings and conventions as a visitor stream.
Finding ways to leverage this phenomenon for Wake County is one of the key elements of JLL's work in crafting the Destination Strategic Plan (DSP).
Raleigh, Cary and Wake County comprise a competitive destination to host a gamut of meeting sizes. Last fiscal year, GRCVB booked 400+ events that would draw more than 370,000 attendees countywide (even more are booked directly through our area hospitality partners each year).
We differentiate ourselves as a meeting destination thanks not only to the range of meeting "spaces" and tourism infrastructure throughout the county, but also because of those intangible meeting amenities like our smart and savvy residents (and former conference attendees-turned-residents), education and life science institutions (with employees who can be tapped as convention speakers/presenters) and a bevy of cultural and culinary touchstones. With five meeting districts in the core and a plethora of unique venues throughout the county, Raleigh/Wake County boasts world-class meeting spaces, a range of accommodations, attractions and things to do for pretty much every interest area after and between conference sessions.
As part of their work, JLL conducted a survey with more than 1,300 meeting-planning professionals to gather their impressions of our area as a meetings destination. Respondents listed value/price; convention center fit; desirability of the destination; geographic location and the available hotel package as the top five considerations when booking business.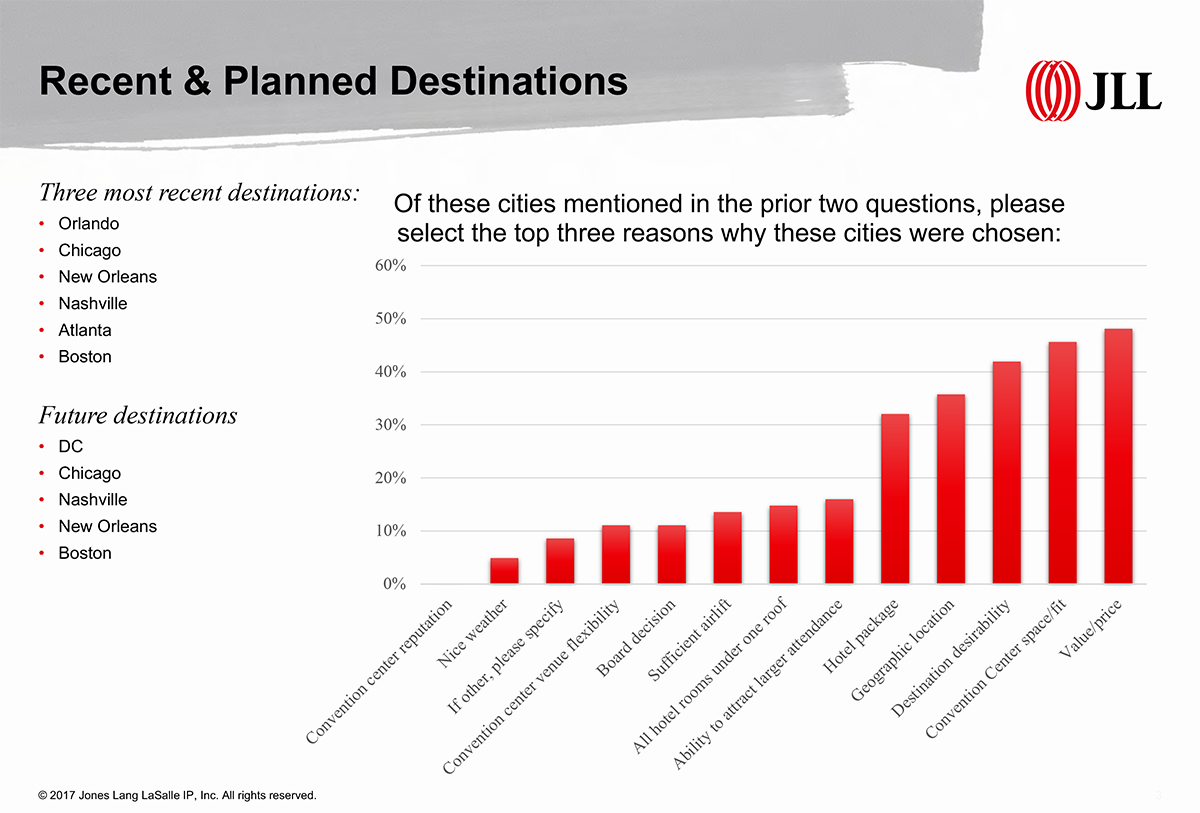 The majority of those responding have a positive impression of our meeting assets. Those who find Raleigh, N. C., "less appealing" than the destination they chose for their last gathering noted the area's lack of larger hotel room blocks and air lift as the main inhibitors for booking meetings in Wake County.
As JLL continues their work on the DSP, they'll use the survey feedback to validate their analysis and assessments of Raleigh/Wake County and to suggest ways we can strengthen the area's meeting infrastructure and better leverage the facilities and amenities we have in place.
To learn more about the meeting planner feedback and to track progress of the DSP, visit the project website, http://www.wakecountydsp.com.

Author: Tina Valdecañas
Tina works with the Greater Raleigh CVB in a consulting role as business development manager and is serving as liaison between the CVB and Jones Lang LaSalle (JLL) during the Destination Strategic Planning process. Tina's strategic planning skills come in handy, as along with her work life, she strategically plans the lives of her husband and two children.
Comments