More Developments on the Horizon
Sunday, April 15, 2018, 6pm by visitRaleigh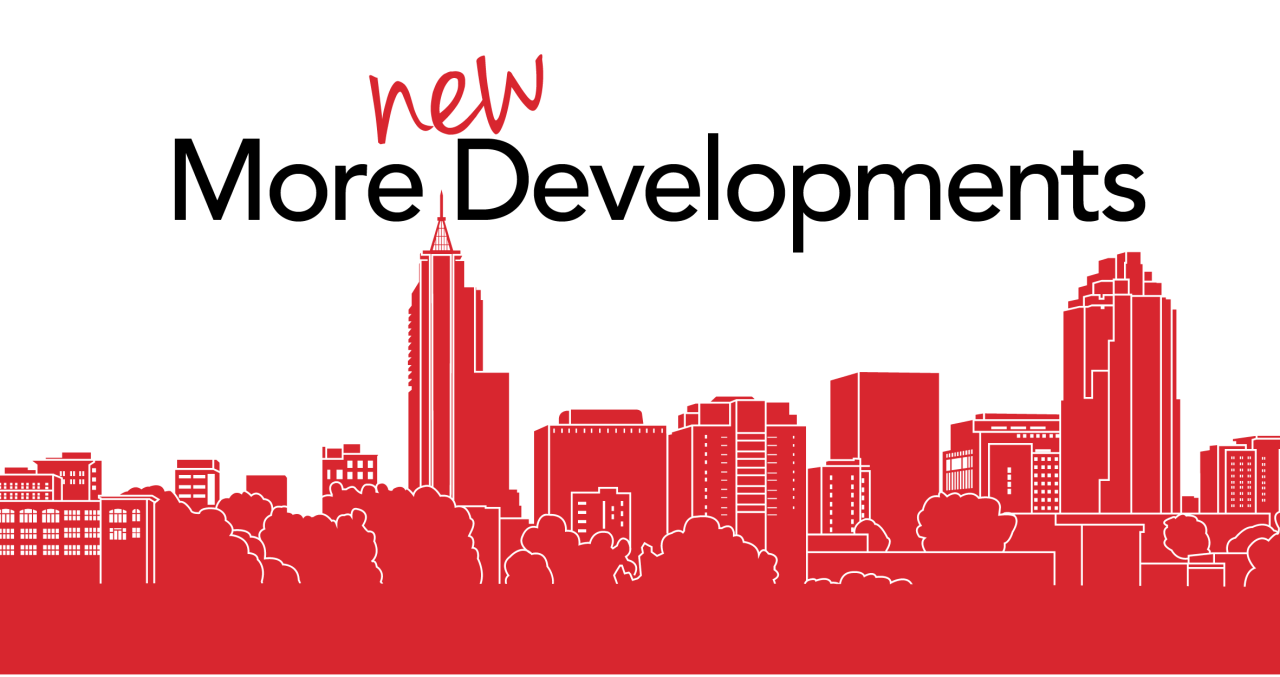 We told you earlier in the year about some of the new projects in the area that we have been looking forward to sharing with visitors. Some of these are ready (the new parking deck at The Dillon is open, the ribbon-cutting at Union Station is scheduled for April 30, 2018, and Wahlburgers is poised to open any day).
Those are only the beginning. On their heels are these additional projects in process right now.
Moore Square
Raleigh's Moore Square Park is currently closed for construction and is anticipated to reopen in Early 2019 as a completely reimagined yet still historic, signature destination park. The $12.5 million renovation will include landscaping, construction of a small café, a concert area and more and will refocus the overall experience of visitors headed to downtown's Moore Square district. The district already features the GoRaleigh Transit Station and popular attractions Marbles Kids Museum and City Market, plus renowned restaurants such as Brewery Bhavana.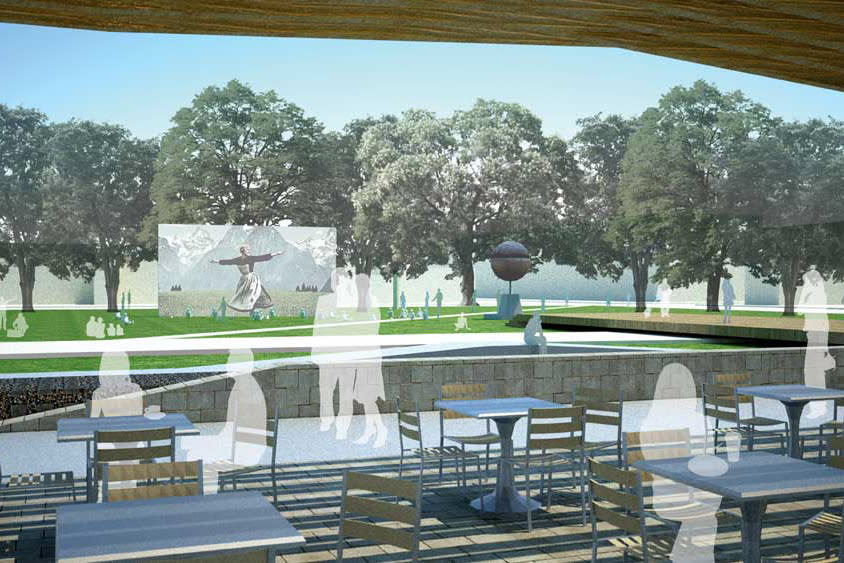 Walnut Creek Athletic Complex
In East Raleigh, Walnut Creek Athletic Complex has been undergoing a $5 million renovation since Jan. 2017 and will reopen in Sept. 2018. The complex is on a 105-acre site, with the project providing nine renovated fields, a renovated maintenance building area and improved ADA access to all fields and public facilities. This venue, first opened in 1992, recently has been host to 36–40 weekend tournaments annually as well as the City of Raleigh's parks and rec programming. Its renovation will complement the efforts of GRSA.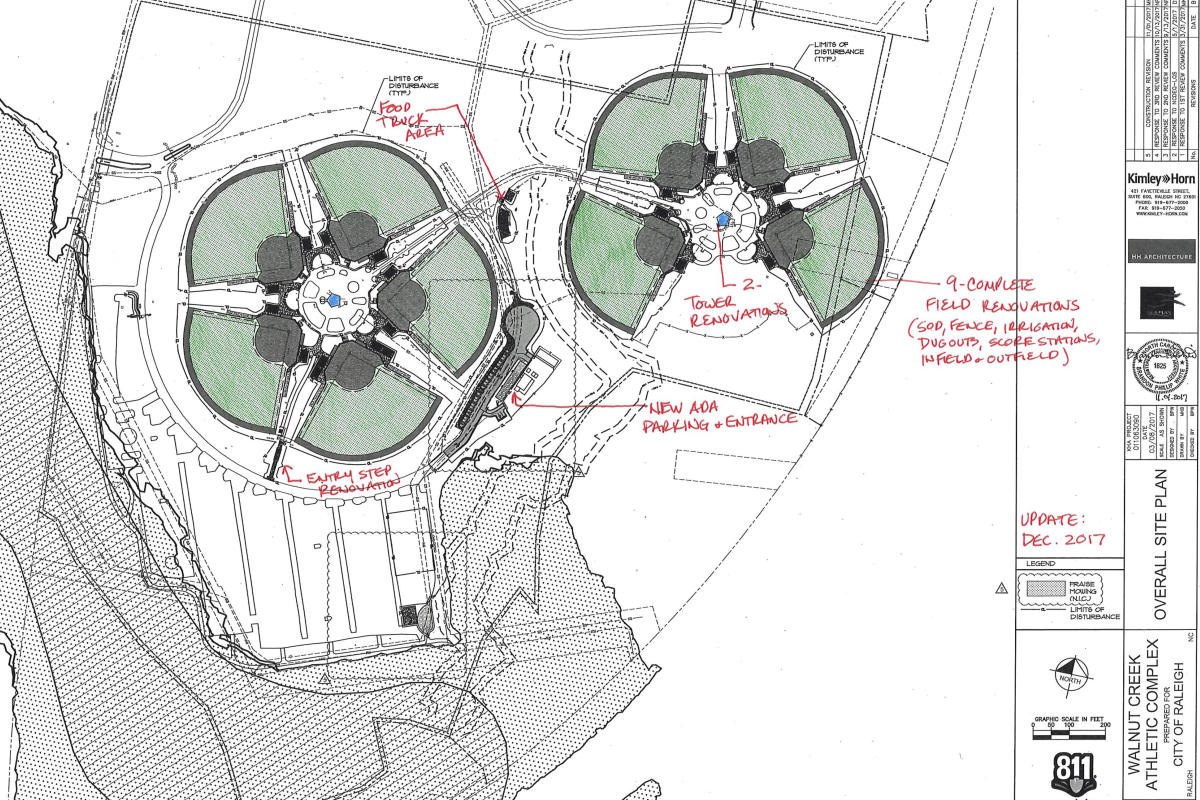 USA National Baseball Training Complex
At the USA Baseball National Training Complex (NTC) in Cary, construction on a new clubhouse and more is slated to start this summer and will be completed by Winter 2020. The first phase will include an office building near the main entrance and a covered, pitching/batting training facility on the first-base side of Coleman Field. These new structures will include staff offices, restrooms, umpire locker rooms and a large multipurpose space that can be subdivided to support team locker rooms, interviews/press conferences, media workspace and/or special events. The $6 million project will further enhance the NTC's status as a world-class baseball venue.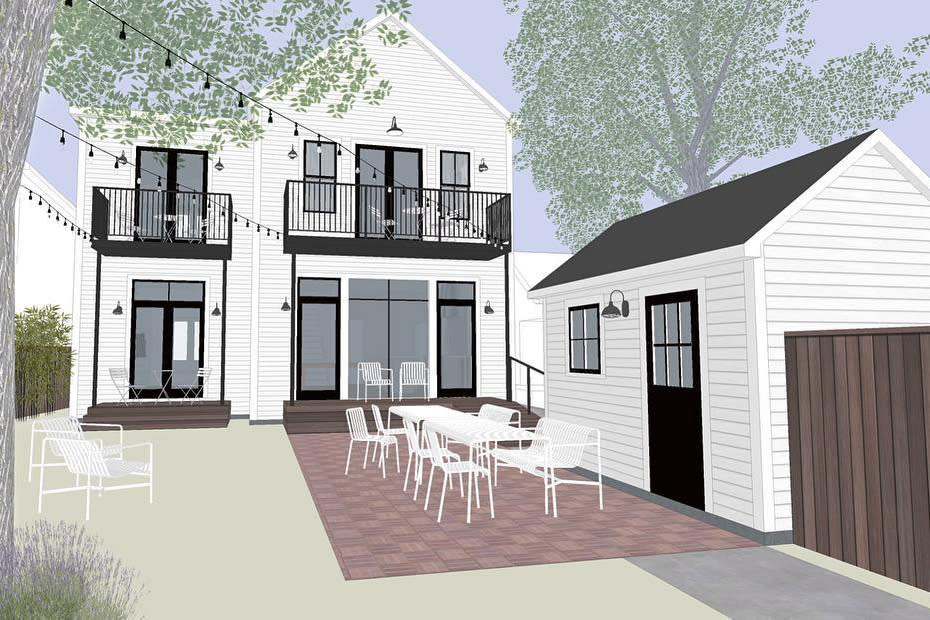 New places to stay
Four new hotel developments are scheduled for completion during GRCVB's 2018–2019 fiscal year (even more will be completed yet this fiscal). In downtown Raleigh's East Raleigh/Prince Hall/South Park district, Guest House Raleigh (the Gorham house once located in the 100 block of E. Lenoir St., now located at 420 S. Bloodworth St.) will open as an eight-room boutique hotel in Aug. 2018. In the RDU/Brier Creek area, a four-story, 112-room Holiday Inn Express & Suites is under construction at 10450 Little Brier Creek Ln. and scheduled for completion in Oct. 2018.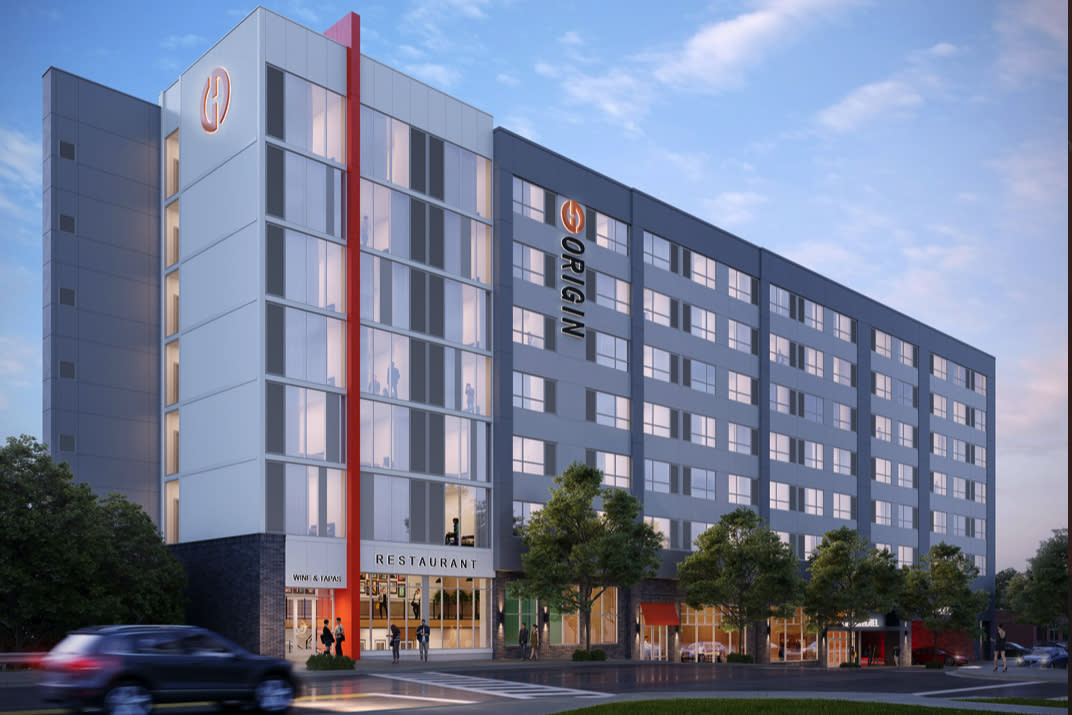 In western Cary at Parkside Town Commons, the Courtyard Raleigh Northwest, with 105 rooms and 4,500 square feet of meeting space, will open in Winter 2018; this is a project of Winwood Hospitality Group, Inc. Finally, Origin Raleigh, a 126-room boutique hotel, also including a wine/tapas restaurant, juice counter, bike-sharing program, gym and meeting space, is expected to open in Spring 2019 at 2 Glenwood Ave. in downtown's Glenwood South.
It's a lot to keep up with, but that's a great problem to have. It's just part of being in the tourism business in a booming area like Raleigh, N.C.

Author: visitRaleigh
The Greater Raleigh Convention and Visitors Bureau (GRCVB) is the official and accredited destination marketing organization (DMO) for all of Wake County.
Comments