New Mural Enhances Raleigh's Position as Gaming Destination
Thursday, May 27, 2021, 12pm by visitRaleigh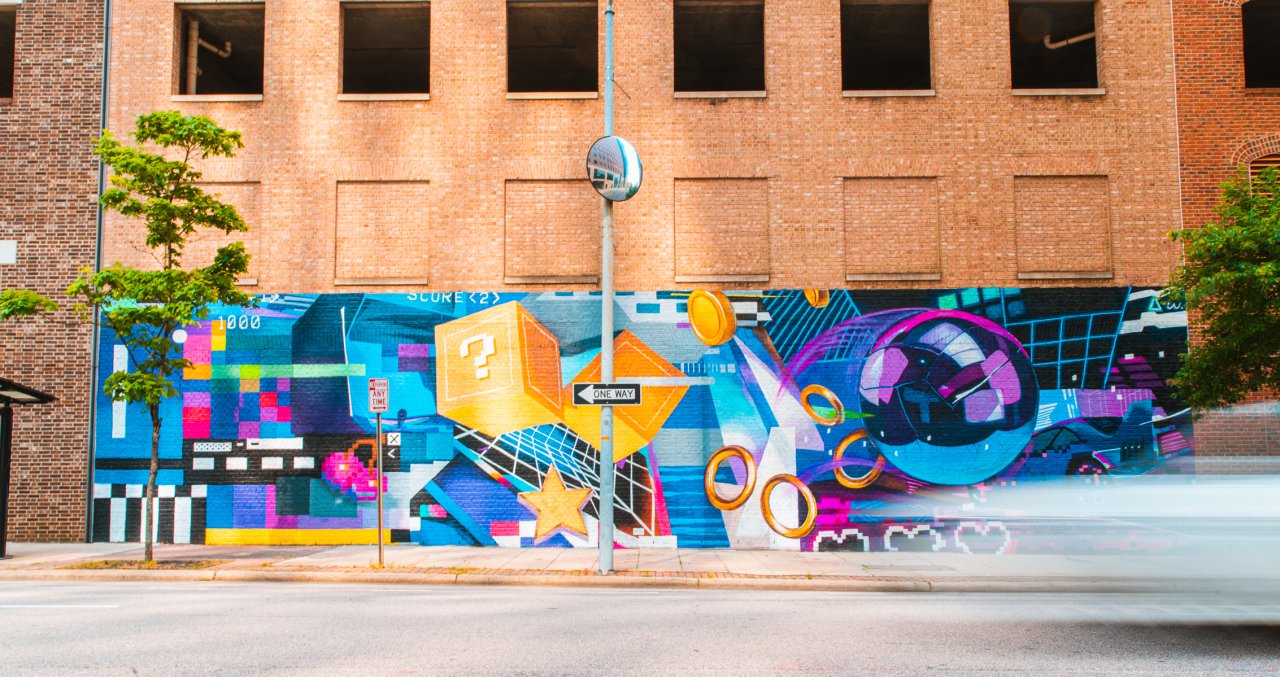 Earlier in 2021, we published a Tourism Talk blog post about the Greater Raleigh Esports Local Organizing Committee (GRELOC), an outgrowth of the Greater Raleigh Sports Alliance (GRSA) focusing on esports and supported by Subnation and GRCVB. You can read more about GRELOC and its mission here.

That post notes that GRELOC and GRSA have been working together to position the Raleigh area as a prime destination for esports and gaming events. The group recently launched a web presence and video as part of its promotional strategy.

Another important and visible part of the overall program is the creation of an interactive, esports mural at 429 S. Wilmington St. in downtown Raleigh. The mural titled "8-bit to 5G" will feature innovative, augmented reality elements powered with Omniscape technology by Raleigh-based Transmira Inc., enabling the community to further engage with the artwork. Its artist is Taylor White, a Raleigh native and resident who has a history in painting captivating street art, including one of the largest public-facing AR murals in the world (at 410 S. Salisbury St. downtown).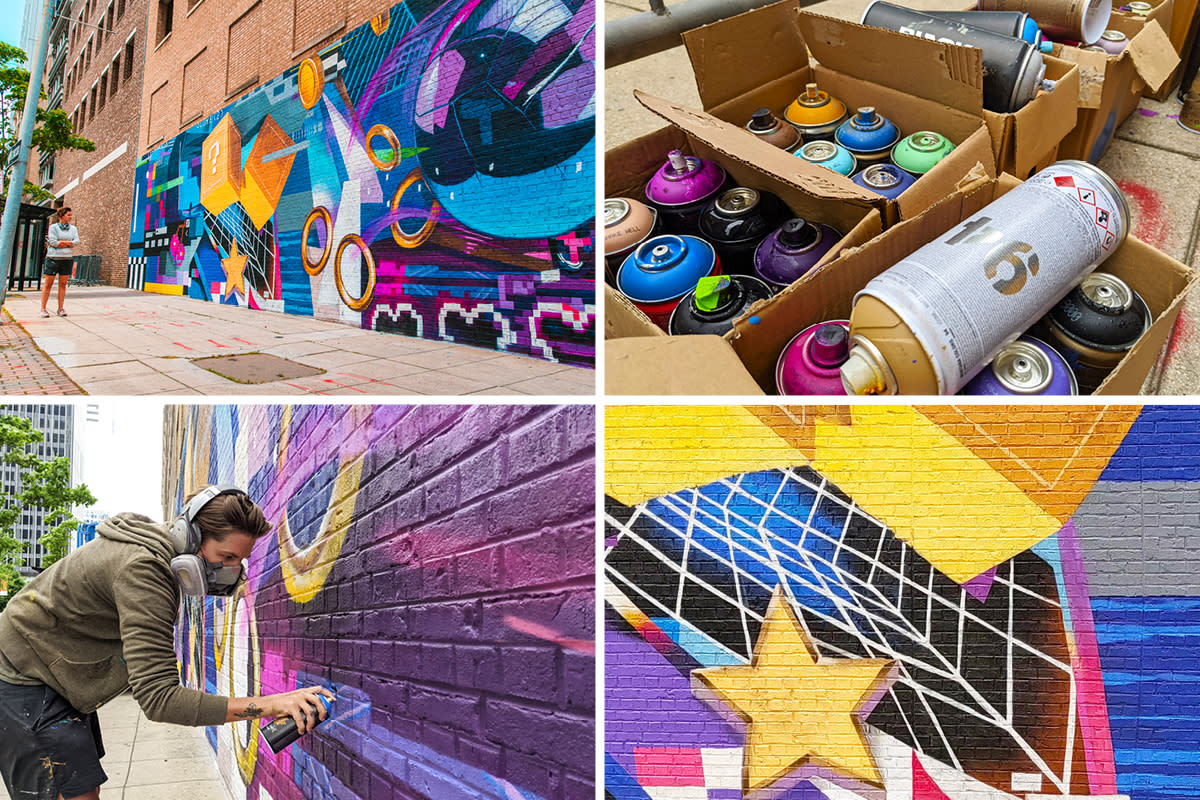 The new artwork includes a collage of characters, graphics, hardware and other elements that represent a multitude of game genres and titles played, watched and made here in the area. This mural also comes on the heels of live and virtual esports events driving millions of dollars in economic impact, thousands of jobs and academic, corporate and economic development collaboration with Red Hat, ESL, Ubisoft, Wake Tech Esports, North Carolina State University, Pepsi, Celito.net and more.
"This enhanced mural is the next step in GRELOC's effort to beautify the city by bringing public art into the forefront of daily life," said Loren Gold, executive vice president of GRCVB and GRELOC co-chair. "We're excited to build off the momentum we've generated, bring on new collaborators such as Red Hat and showcase Greater Raleigh's collaborative arts, technology and gaming communities through these new initiatives. This mural was envisioned for local and global visitors to celebrate and experience."
---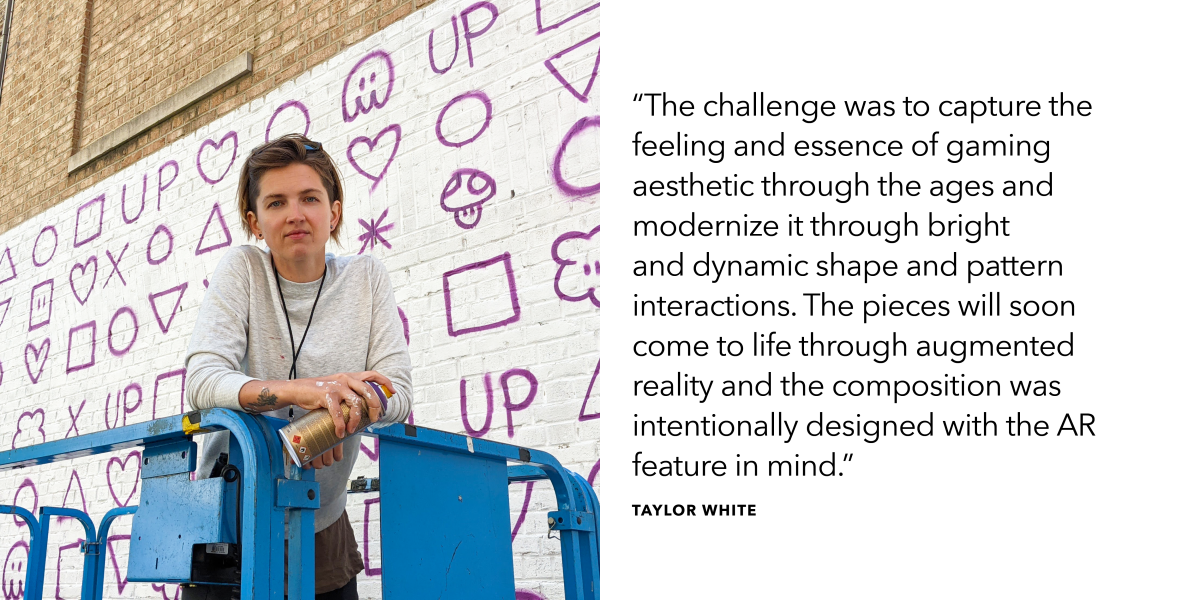 ---
Partners who helped bring this public art initiative to life include Red Hat, Downtown Raleigh Alliance, City of Raleigh Office of Economic Development and Innovation, Raleigh Arts Commission, City of Raleigh Parking Management, Raleigh Convention Center and project lead Subnation Media.
For anyone interested in supporting GRELOC's gaming and esports initiatives in Wake County, please contact Ed Tomasi.
.....
Header photo by Garrett Poulos

Author: visitRaleigh
The Greater Raleigh Convention and Visitors Bureau (GRCVB) is the official and accredited destination marketing organization (DMO) for all of Wake County.
Comments