Q&A: Tourism Talk Live!
Friday, March 04, 2022, 4pm by Andrew H. Baker, CGSP®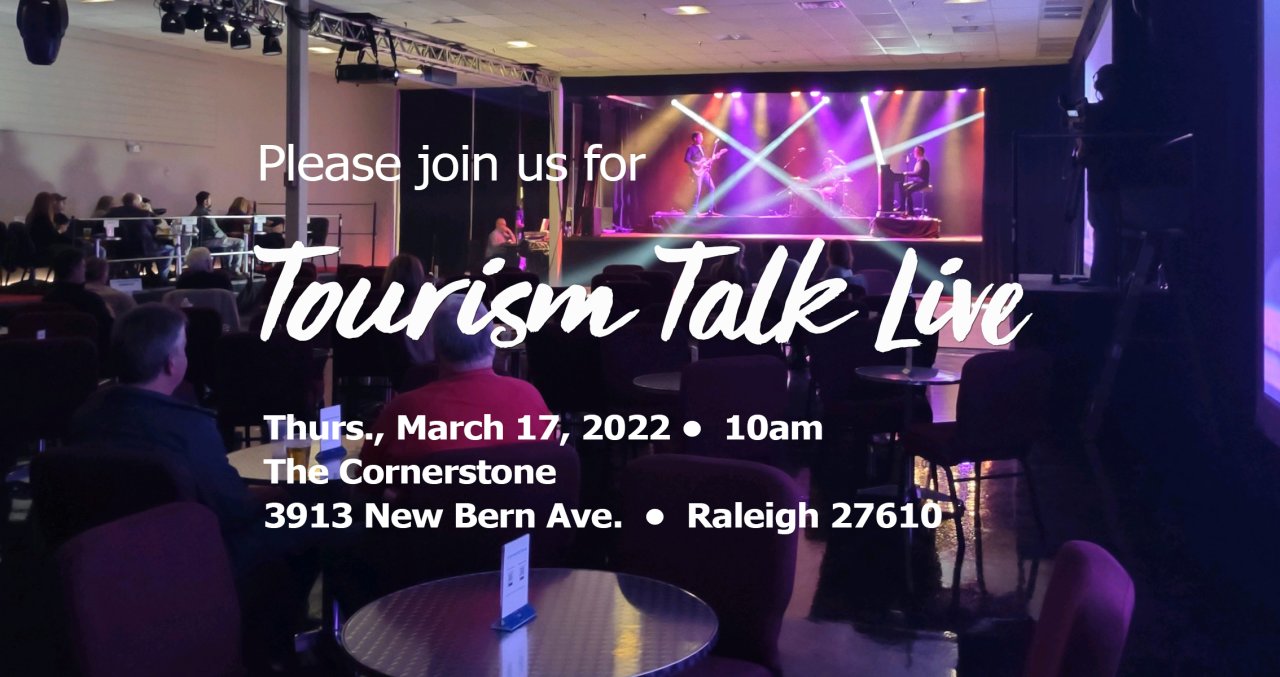 Tourism Talk Live is back again in 2022, and we're excited to share with you updates about destination marketing for Raleigh/Wake County during the upcoming season and fiscal year. For the uninitiated, we've written a Q&A to get you familiarized.
What is Tourism Talk Live?
Tourism Talk Live is GRCVB's quarterly meeting hosted by our Marketing and Communications Department to network with hospitality partners and communicate how to collaborate and promote visitation in Wake County further. We often invite area partners to present updates or new projects that the hospitality sector may find engaging as well.
Why should partners make an effort to attend?
GRCVB works hard to maintain relationships with as many hospitality businesses/organizations in Wake County as possible. Our Tourism Talk Live meetings are a great way to meet new partners from various hospitality industries and to better align amongst one another for future business development or packaging. For partners interested in seeing new venues, we often try to host Tourism Talk Live in a newly-opened venue to showcase what it has to offer our group visitors or individuals/families.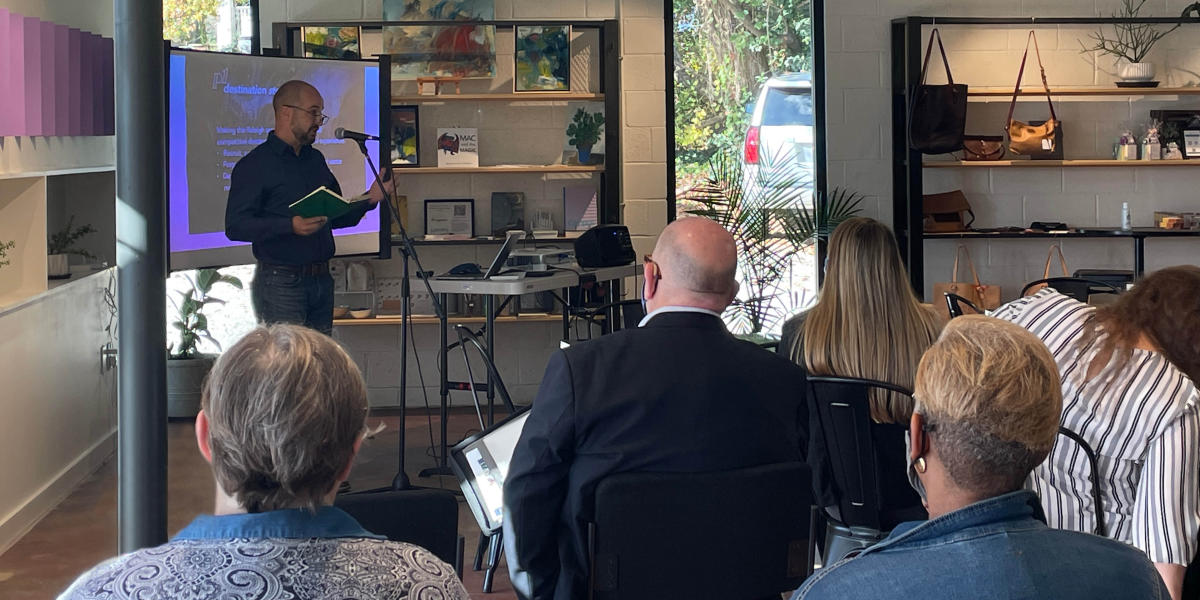 When and where is the next Tourism Talk Live?
Our next Tourism Talk Live will be Thurs., March 17, at 10 am, at The Cornerstone, a newly-opened, multi-faceted event space. Owned and operated through Rock Quarry Productions, The Cornerstone is a state-of-the-art performance facility capable of hosting private events, concerts, comedy and more. The venue also has a recording studio, a green-screen filming area and a massive warehouse of audio and visual rental equipment. 
What's on the agenda?
Our agenda for Tourism Talk Live will consist of the following:
A welcome and introduction from The Cornerstone team (stick around after the meeting for a tour of the venue);
a presentation from Compass Media regarding placements in the next Official Visitors Guide to Raleigh, Cary and Wake County;
updates from GRCVB public relations and international tourism director Jessica Holt;
an introduction to GRCVB's LGBTQ-Welcoming Hotels program;
and more!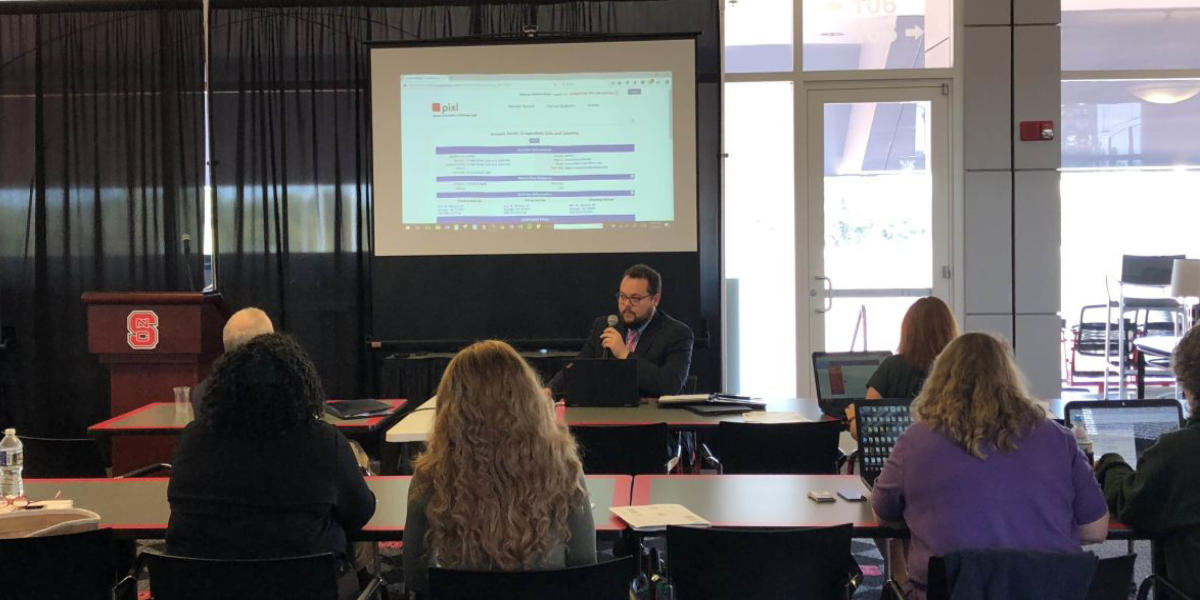 How do we register, and is there anything else we need to know?
Partners can register (free) for Tourism Talk Live here. The Cornerstone is located at 3913 New Bern Ave., Raleigh 27610, and free parking is available in the lot directly in front of the venue. The formal agenda will start by 10:30 am, but we invite partners to arrive at 10am for coffee and networking before we begin.
We hope to see you at The Cornerstone on March 17, and if you are interested in hosting a Tourism Talk Live in the future, please reach out to marketing manager Andrew H. Baker.

Author: Andrew H. Baker, CGSP®
Andrew H. Baker, CGSP®, is marketing manager at the Greater Raleigh CVB and works directly with local partners to help promote Raleigh, N.C., as a destination of smart, savvy and passionate people.
Comments