Report from Dennis Edwards, February 2019
Friday, February 22, 2019, 2pm by visitRaleigh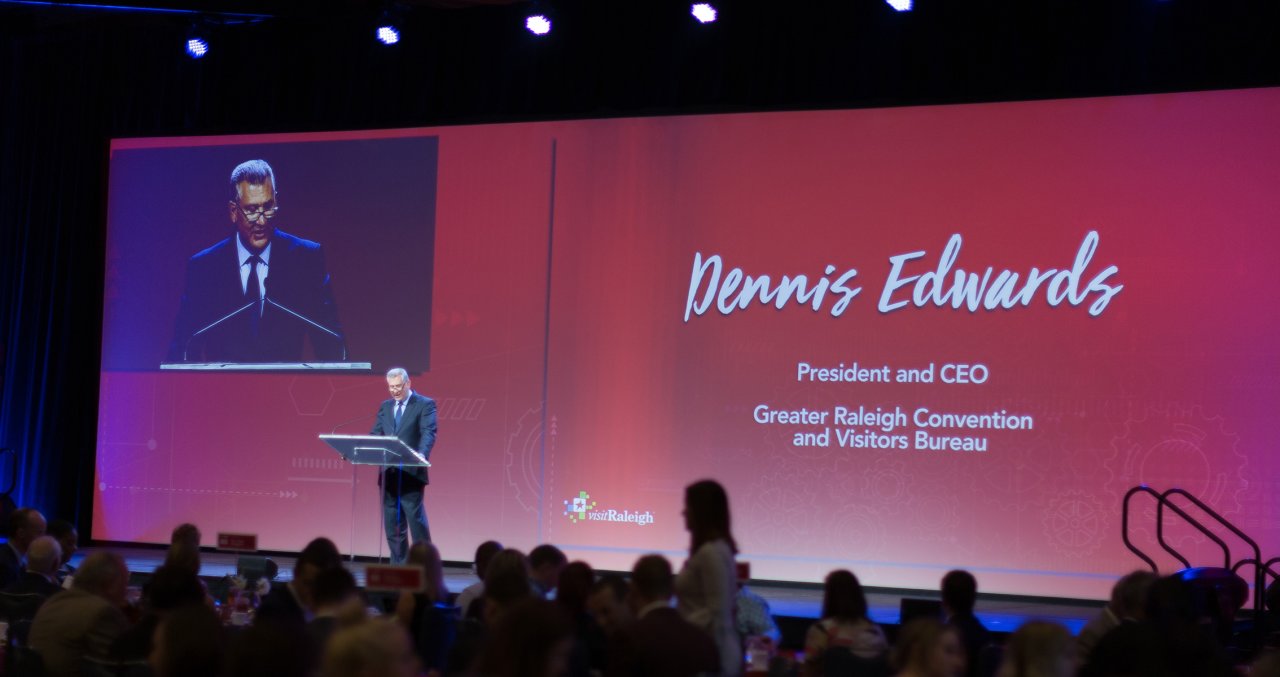 In our ongoing effort to keep our partners and other stakeholders "in the loop" about notable and recent developments which affect tourism, we are publishing monthly updates from president and CEO Dennis Edwards.

Here are highlights from Denny for February:
We are pleased to announce that Daniel T. Douglas has been hired as a part-time contractor to be our new director of destination development. Dan's role will be to help execute many components of Destination 2028 moving forward. Dan is a former director of the City of Raleigh's Urban Design Center and led the city's Livable Streets Plan; he has also been involved in consulting for cities nationally in developing and executing their revitalization plans.
The second Wake County Hospitality Tax Review stakeholders meeting was held on Feb. 14, 2019. Representatives from PNC Arena, Raleigh Convention Center complex and the Town of Cary presented information regarding major maintenance and capital improvement needs and costs for their venues. The next stakeholders meeting is scheduled for Thurs., Feb. 28, 2019, from 8:30-10am at Herbert C. Young Community Center in Cary. At that time, representatives from PNC Arena and Raleigh Convention Center will present their requests for major enhancements and expansions along with projected costs. Two other Wake County Hospitality Tax Review stakeholder meetings are currently scheduled and are open to the public: one on March 14, 2019, at the North Carolina Museum of Art, and the second on March 28, 2019, at Raleigh Convention Center (both from 8:30-10am).
Finally, one goal of Destination 2028 is presenting workforce development programs for the hospitality industries. GRCVB in partnership with North Carolina Restaurant and Lodging Association, Raleigh Convention Center and Capital Area Workforce Development is hosting the second annual Wake County Hospitality Job Fair on March 5, 2019, from 10am-3pm, at Raleigh Convention Center. Fifty-seven employers/vendors will be on-hand, representing over 1,000 available jobs. We are looking forward to another successful event. 

Author: visitRaleigh
The Greater Raleigh Convention and Visitors Bureau (GRCVB) is the official and accredited destination marketing organization (DMO) for all of Wake County.
Comments