Report from Dennis Edwards, June 2019
Friday, June 21, 2019, 12pm by visitRaleigh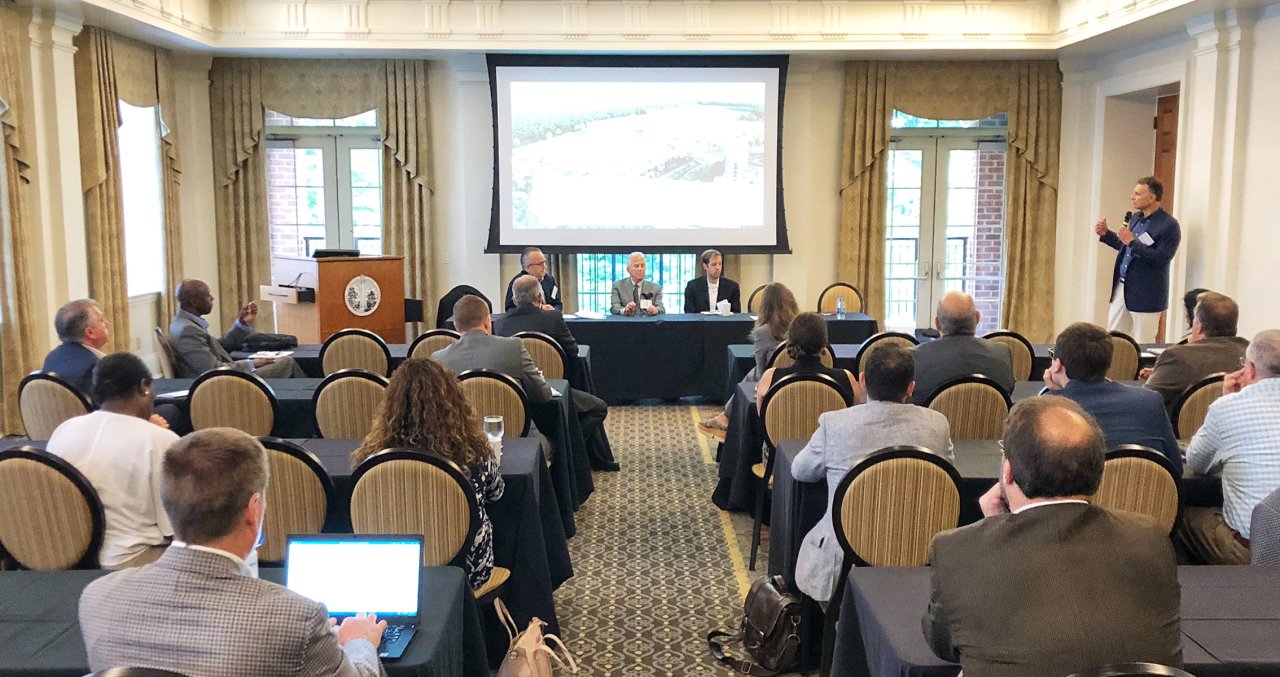 Hospitality tax stakeholders
City and County leaders hosted a hospitality tax stakeholders meeting at Marbles Kids Museum on June 19. I would like to congratulate the County Manager and Raleigh City Manager and their staffs on developing the proposal and for the transparency of the process. I believe it reflects the priorities of the Destination Strategic Plan (DSP). However, there likely will be vigorous discussion in the days ahead, and the GRCVB looks forward to working with the County and City staff as the process moves forward. 
The county/city managers intend to give a briefing of the plan to the Wake County Board of Commissioners/Raleigh City Council in early July. They then will vote on the final recommendations in mid-Aug. to early Sept. 
A summary of the current recommendations can be found here. 
Wake County Hotel Development Summit
GRCVB also hosted our first-ever Hotel Development Summit (pictured above) on June 13. Over 35 stakeholders were in attendance, and nine municipalities in the county were represented. The summit was led by representatives from JLL with hotel-developer panelists from Prime Investments & Development and Portman Holdings. We intend to have a follow-up meeting later in the fall where municipalities will have the opportunity to pitch their cities/towns to a number of potential hotel developers. 
Advertising plans for 2019-2020
GRCVB approved the 2019-2020 leisure, meetings and sports ads plans recommended by our advertising and marketing communications agency of record, setting the stage for new ways to promote and advertise visitor experiences.
People-First Tourism (P1t)
GRCVB negotiated and executed an agreement with founders/staff from People-First Tourism, Inc., the first tech-based social startup to spin off from North Carolina State University. The agreement creates a formal alliance for 2019-2020 to develop a supply of P1t experiences in Wake County according to a four-phase plan of work kicking off immediately. This alliance was envisioned under the Individual Leisure priority of the DSP.

Author: visitRaleigh
The Greater Raleigh Convention and Visitors Bureau (GRCVB) is the official and accredited destination marketing organization (DMO) for all of Wake County.
Comments