Spring Tourism Talk Live!
Friday, April 28, 2023, 12pm by Andrew H. Baker, CGSP®
We're getting together in May and hope you'll join us! Once again, GRCVB invites area partners to join us at our Spring Tourism Talk Live to hear updates from staff as well as guest speakers. 
For those new to Raleigh area hospitality, Tourism Talk Live is GRCVB's quarterly marketing update meeting, where we share initiatives we have worked on since last we met and upcoming opportunities for area businesses/organizations to reach incoming visitors and groups. Tourism Talk Live is open to all hospitality industry partners in Wake County and is free to attend.
This quarter's Tourism Talk Live will be Thurs., May 18, from 10-11:30am, at Marbles Kids Museum in downtown Raleigh.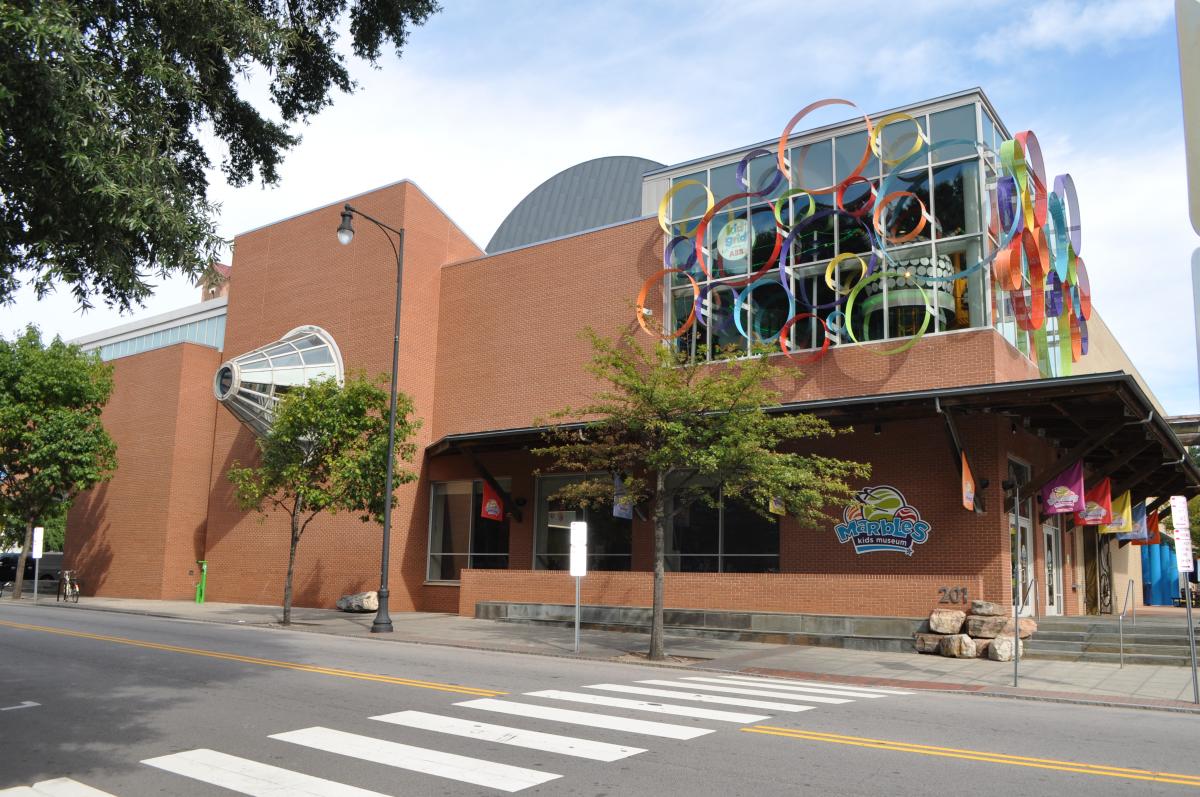 Our morning will begin at 10am with a short networking session and welcome from the team at Marbles followed by our agenda:
A reintroduction of Activate Good, a local organization that partners with local and visiting businesses to provide volunteer opportunities;
the regional marketing team for Expedia Group will present on travel and tourism initiatives for the Raleigh area;
updates on the GRCVB 2023-2024 Business Plan and 2024 U.S. Open opportunity for hotels;
a refresher on GRCVB content marketing initiatives from senior content marketing manager Michael Robson;
and more!
Marbles Kids Museum is located at 201 E. Hargett St., Raleigh, NC 27601. Street parking is available along E. Hargett St. and S. Blount St. as well as deck parking in the Wilmington Station Deck.
Come early, enjoy coffee and pastries with us and say hello to your fellow tourism partners. GRCVB staff will be there should you have any questions or ideas to chat with us about. If you've never met with us, or this is your first Tourism Talk Live, please find one of us (we'll be wearing the visitRaleigh-brand name tags) and introduce yourself!
Registration for Tourism Talk Live closes May 17 at 5pm, so let us know if you can make it!

Author: Andrew H. Baker, CGSP®
Andrew H. Baker, CGSP®, is marketing manager at the Greater Raleigh CVB and works directly with local partners to help promote Raleigh, N.C., as a destination of smart, savvy and passionate people.
Comments