The DupreeView: NHL Stadium Series Is This Week
Thursday, February 09, 2023, 12pm by D. Scott Dupree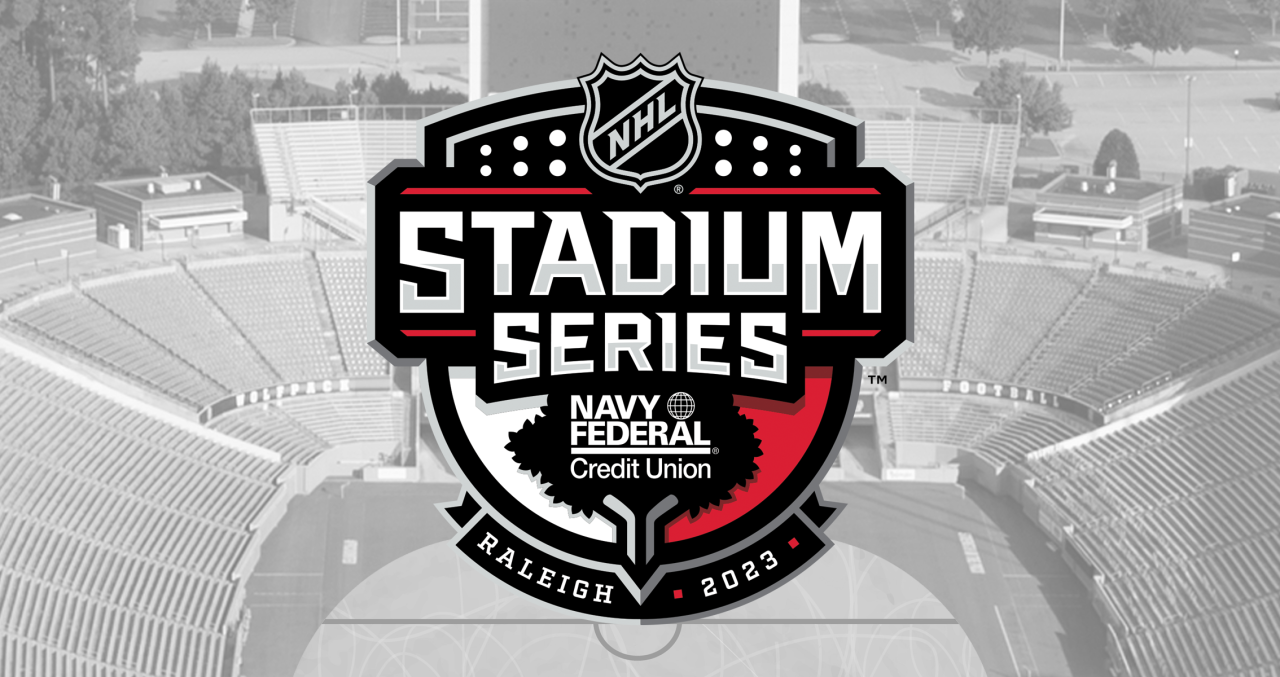 I've been working in the Raleigh sports market for many years (don't ask) and have been involved with lots of major events, but I can't recall an event that has generated as much anticipation and excitement as the 2023 Navy Federal Credit Union NHL Stadium Series™️.
The game, between the Carolina Hurricanes and the Washington Capitals, will take place on Sat., Feb. 18, 2023, at 8pm.
But folks have been talking about this game, planning for this game and preparing for this game since last summer. I've never seen anything like it.
Maybe it's because, for the vast majority of fans in attendance at N.C. State's Carter-Finley Stadium, it will be the first time they've ever witnessed an outdoor hockey game. For many fans, it may also qualify as a once-in-a-lifetime experience.
It's not like these games happen every weekend.
This will be just the 37th outdoor game in NHL history.
It will be the 13th under the Stadium Series brand.
It will be the sixth played in a college stadium.
And it will be just the second outdoor game played in the South. (The first was in Nashville, last year).
Lots of long-time hockey observers nationally (and across the border up North) tend to underrate Raleigh as a hockey market. That's probably not a good idea.
This game sold out almost instantly. I've heard it was the fastest outdoor game sellout ever. We are expecting about 55,000 in Carter-Finley.
If you can't be there, don't worry. The game will be televised worldwide (to more than 100 nations) on a variety of networks—ABC, ESPN+, NHL International, Canadian English TV and Canadian French TV. In addition, the NHL Network will be doing live shots from Raleigh all weekend, plus a pre-game and post-game show.
Bottom line, this game is a big deal. It's big for the Hurricanes, for Raleigh, for the state of North Carolina and of course for the NHL.
And after months (and months and months) of anticipation, our first glimpse of outdoor hockey in Raleigh should be worth the wait. Finalize your own Stadium Series weekend plans here.

Author: D. Scott Dupree
D. Scott Dupree is executive director of the Greater Raleigh Sports Alliance. He currently serves as chair of the North Carolina Sports Leadership Council. In 2018 Dupree was named the most influential sports person in the Triangle by The News & Observer and, in 2014, CVB and Sports Commission Professional of the Year by Connect Sports.
Comments