Town of Cary Announces Game-Changer for Sports Events
Friday, February 18, 2022, 12pm by visitRaleigh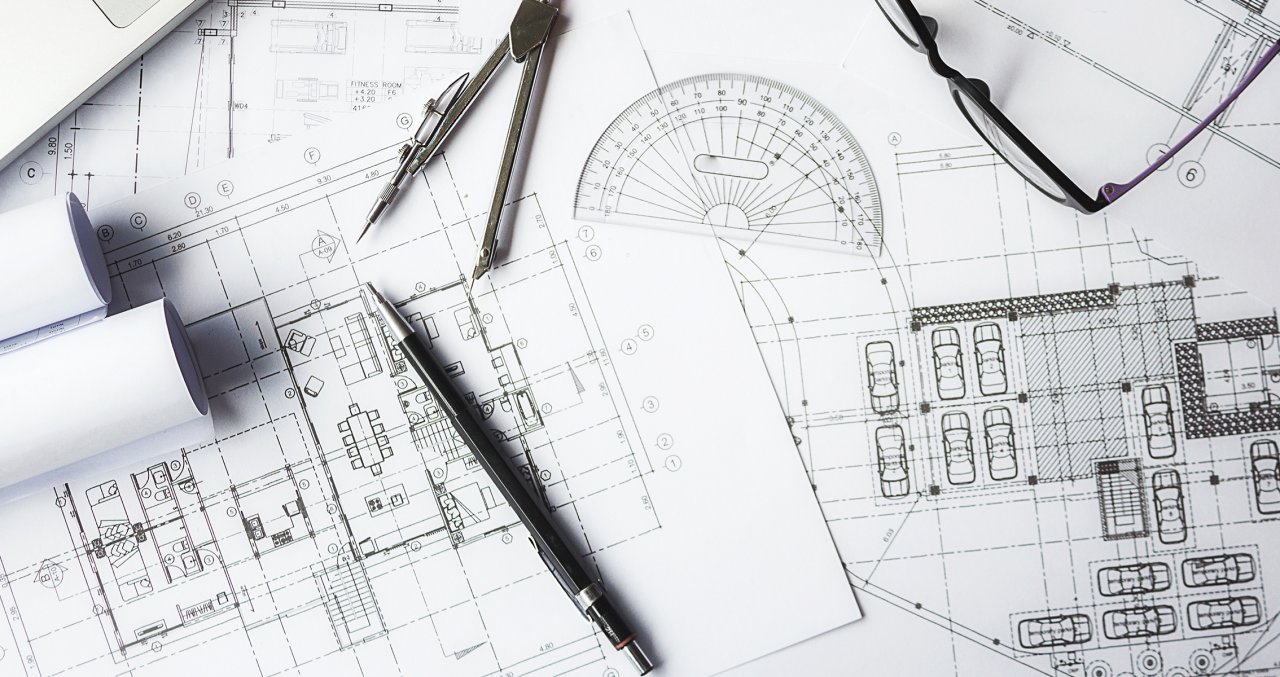 A few weeks ago, we published in the Tourism Talk blog the first Tourism Talk microcast in which GRCVB's executive vice president Loren J. Gold described a piece of legislation that creates production tax incentives for groups wanting to plan esports events in Wake County and North Carolina.
That legislation was a long time coming (three years) and was a collaborative result of GRCVB's Destination Strategic Plan (DSP), announced in 2018. The plan called for many improvements and developments around the county, all designed to bolster tourism by the year 2028. Of course, COVID-19 caused some of them to be paused (like major hotel development in downtown Raleigh, although that process has since been resurrected and is in play again).
Another one of the strategic priorities that came from the DSP was the development of a major recreation and sports center in the county that would open up multiple and varied opportunities for hosting indoor sports groups and events.
We are happy to report that, last week, the Town of Cary released a Request for Qualifications (RFQ) for architectural, engineering and design firms or teams to apply to be considered to build a brand-new Community Recreation and Sports Center in the space that has been South Hills Mall & Plaza.
"The DSP was a 13-month, highly intensive project led by JLL," said Gold, "but garnered incredible qualitative and quantitative input from over 2,000 stakeholders, partners, municipal, academic and corporate leaders from all over Wake County. It truly speaks volumes to our destination's emphasis on community collaboration and the focus on objective strategic planning and 'highest and best use' implementation. The Town of Cary and all the other municipalities in Wake County were great partners in this process and will be vital to the continued long-term success of tourism economic development."  
---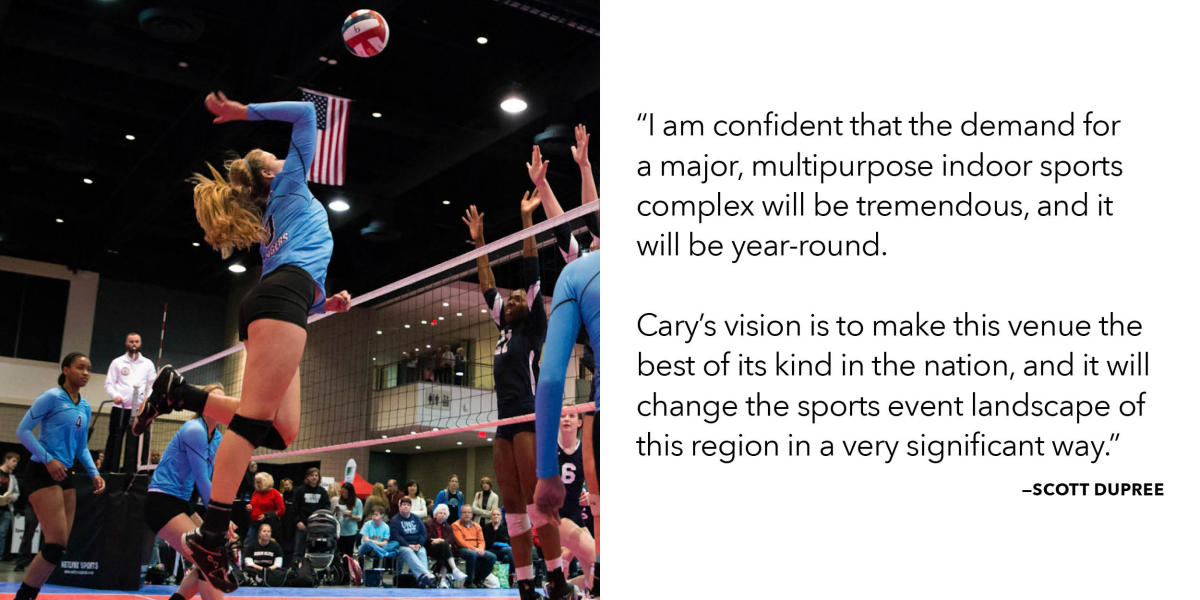 ---
The RFQ mentions that the purpose of the facility is to "attract and host new youth, collegiate, amateur and professional sports events to Wake County and will feature 12 basketball courts or 20 volleyball courts. It is designed for maximum flexibility, with half of the court space convertible to an arena with a 4,000-seat capacity."
The RFQ also mentions as one of our objectives that the center will "achieve the goals of the [Greater Raleigh] Convention and Visitors Bureau to increase regional and national tourism and qualify for hotel occupancy funding."
You can see the full details of the plan here, but here's what it will entail:
Approximately 100,000 square feet of competition space
12 full-sized basketball courts (convertible to 20 full-sized volleyball courts)
Capability to transform a portion of competition space into a 4,000-seat arena for championship games, esports tournaments and non-athletic performances
Approximately 25,000 square feet of multipurpose space for event support, tournament meetings, exhibit space, walkthroughs etc.
Dedicated room/meeting space for esports practice with infrastructure to support esports technical requirements
Full-sized team locker rooms with showers
Full-service restaurant
Commercial kitchen space for events and catering
Weight room/workout facilities
Elevated walking track
Ample storage space for all sports equipment and supplies.
"This is the one piece that has been missing in our sports venue inventory for years now," said Scott Dupree, executive director of the Greater Raleigh Sports Alliance, "and I am thrilled that this project is now moving forward. I am confident that the demand for a major, multipurpose indoor sports complex will be tremendous, and it will be year-round. Cary's vision is to make this venue the best of its kind in the nation, and it will change the sports event landscape of this region in a very significant way."

Other facets of the DSP's implementation are continuing to move forward. You will be hearing more about them in the weeks ahead.

Author: visitRaleigh
The Greater Raleigh Convention and Visitors Bureau (GRCVB) is the official and accredited destination marketing organization (DMO) for all of Wake County.
Comments