Visit Raleigh Studio: Photos
Friday, February 05, 2021, 3pm by visitRaleigh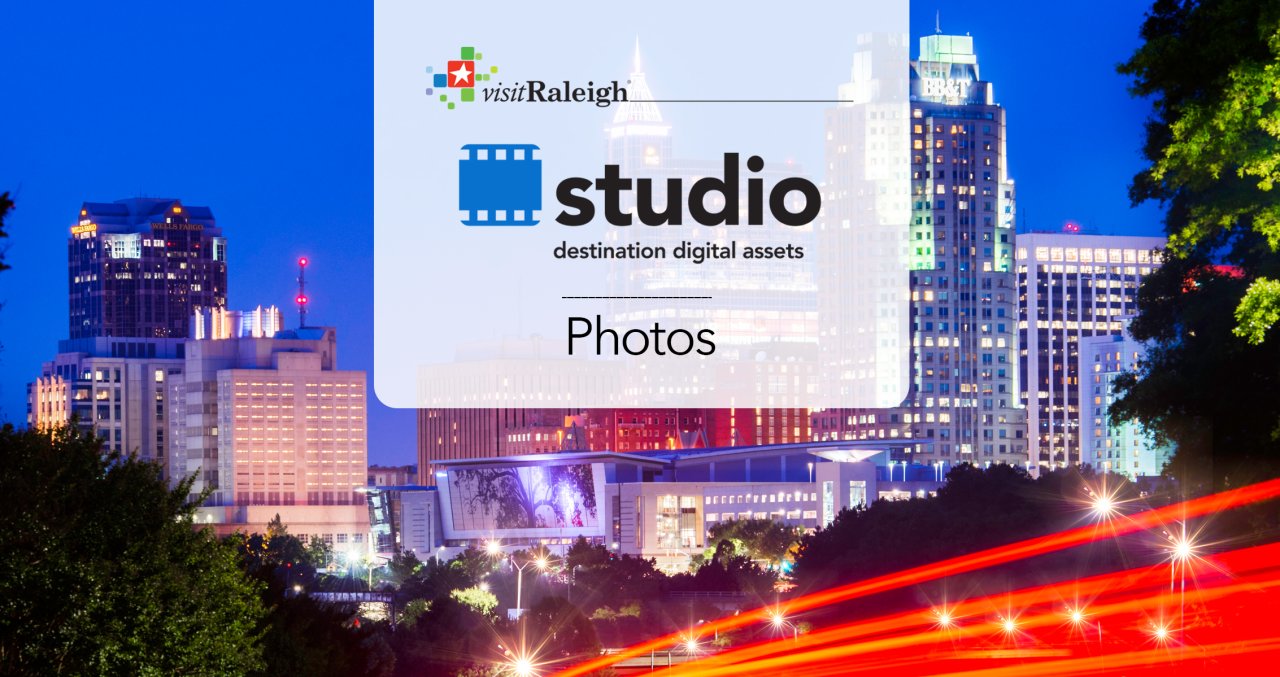 After months of preparation, we're excited today to share with you Visit Raleigh Studio, a project we have been working on during the pandemic (and before).
Visit Raleigh Studio is a curated collection of digital assets (video footage, including from aerial drones at over 75 new locations), 360-degree virtual tours of 90 sites around the county and over 7,000 photographs collected from the area.
The Studio is intended to provide high-quality, rights-secured assets to the Wake County hospitality community, as well as other community stakeholders.
"It has been my hope for many years," said Vimal Vyas, GRCVB's director of information, security and digital innovation, "that we would be able to create an online collection of assets to become the go-to stop for our hospitality partners and many others in showing off the destination in the best way possible."
We will be introducing more parts of the Studio in the next few weeks, but today we will start with the photo library.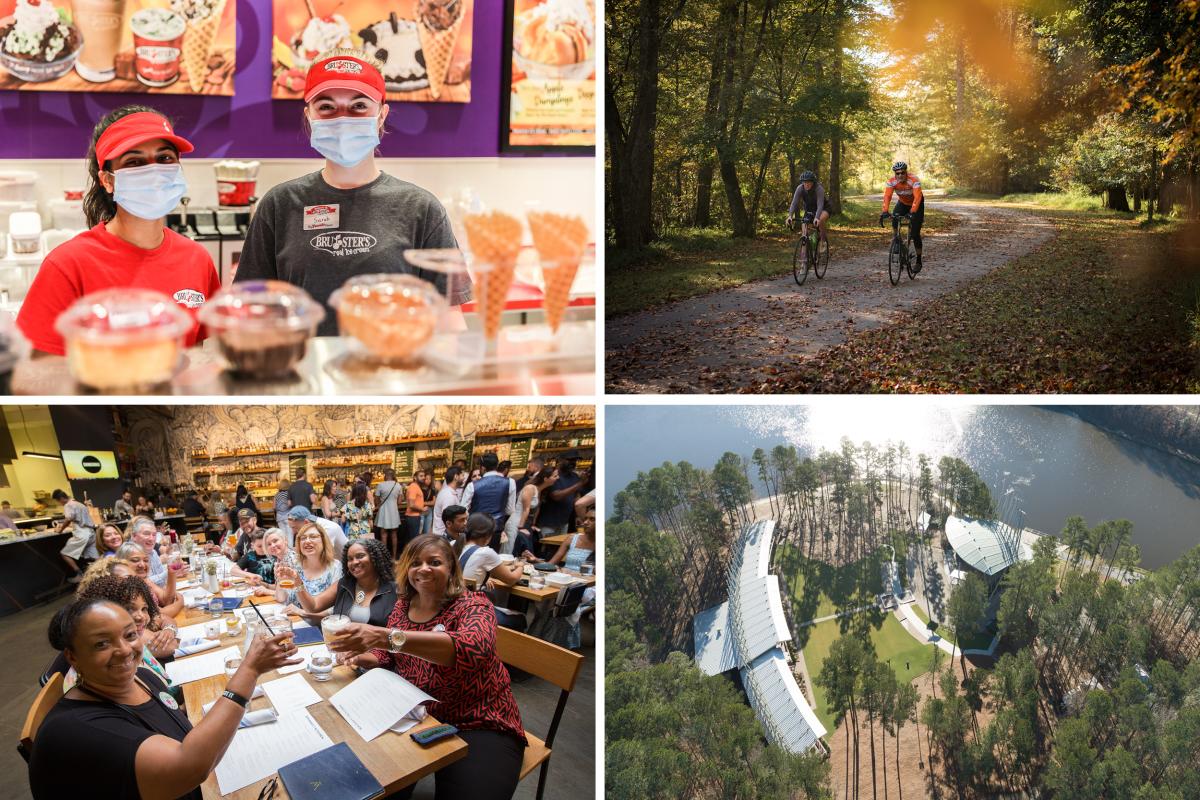 The Studio on Barberstock
For several years, we have been sharing a collection about 900 tourism-related images with area partners, event planners or the media through Barberstock, a digital asset management tool specifically for DMOs in serving their external customers. Now as part of the Studio project, we have increased that number to over 7,000.
"These are images of area attractions, restaurants, hotels, events, venues, skylines, scenics, all related to tourism," said Karen DeSollar, GRCVB's creative director. "I have been working with a cadre of photographers over the 12+ years I have been at the Bureau to build this collection."
"Some of the images," she continued, "have been supplied by our hospitality partners with the understanding that we could share them to promote their businesses as well as the county overall to visitation markets. When I was choosing photos to appear in the Studio library, I extended that understanding to include them here."
Studio users have to agree to terms and conditions for acceptable use of the assets when they register for access. That includes an agreement to not use the images/videos in a negative or defamatory way or to profit from their reuse and to credit the photographers when possible.

To access the Studio photo library if you had an earlier account:
To access the Studio photo library if you do not have an account:
Go to raleigh.barberstock.com and choose Register Now.
Fill in the form with your contact information and how you intend to use the images.
Under the bottommost dropdown menu, choose Non-Media (Photos).
The Barberstock system will alert Bureau staff to grant you access.
Here are a couple more important points:
For hospitality business partners in Wake County: If you find in this library photos that you have shared with Bureau staff and you would rather they not be included now in the Studio, please contact us and we will gladly remove them.
For photographers: If you find photos that you have taken of hospitality businesses in the area (that have been shared with us) but you did not intend for them to be shared universally and you would rather we take them down, we would be happy to do that, too.
If you have questions about the destination photo library of the new Visit Raleigh Studio, please contact Karen DeSollar at kdesollar@visitRaleigh.com.
......
Photo credits: Skyline/Michael Robson; ice cream counter/Garrett Poulos; bikes/Michael Robson; meal/Brian Strickland; Koka Booth drone/DVT.

Author: visitRaleigh
The Greater Raleigh Convention and Visitors Bureau (GRCVB) is the official and accredited destination marketing organization (DMO) for all of Wake County.
Comments