What GRCVB Has Been Doing During the COVID Crisis: Greater Raleigh Sports Alliance
Friday, September 04, 2020, 10am by visitRaleigh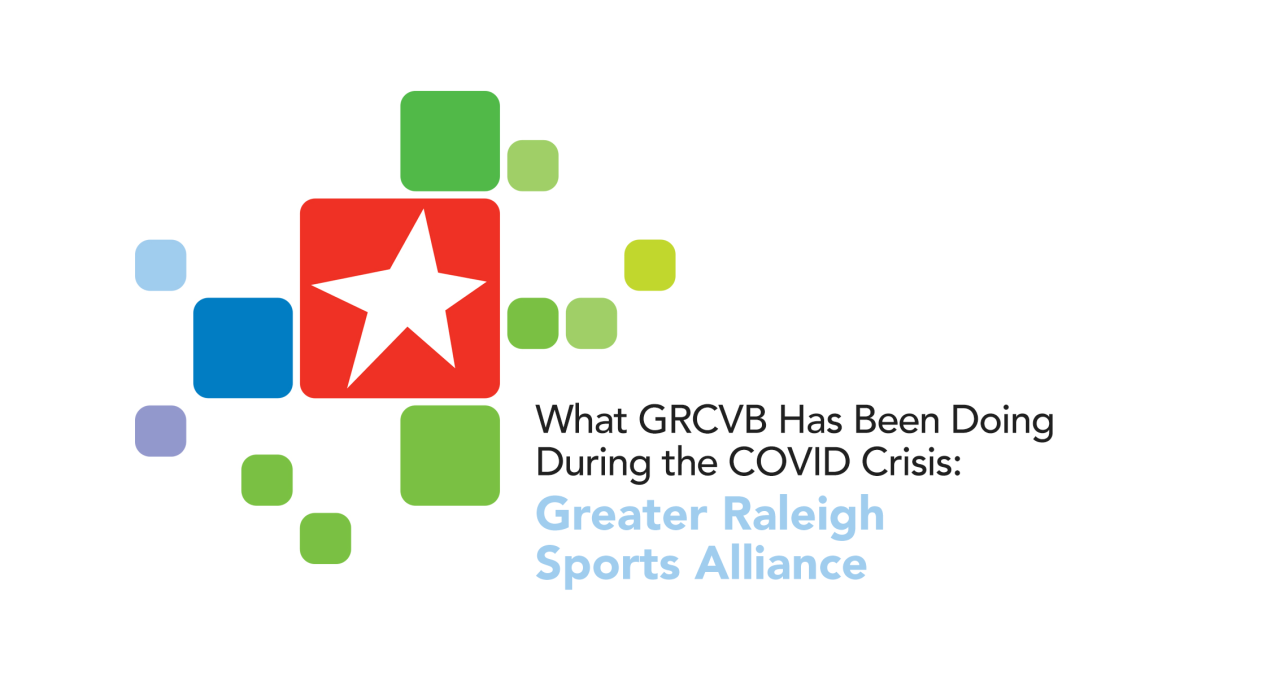 You have been hearing from each department throughout the Greater Raleigh CVB in past weeks about what we have been working on during this COVID crisis. This week you are hearing from the Greater Raleigh Sports Alliance (GRSA) and its director, Tori Collins.
The GRSA team has been working on their sales focus for national, indoor and spectator events for 2021 and beyond, including planning for major events scheduled to be hosted here in 2021. We are hopeful that these events will happen and that we will be able to showcase Wake County to event owners as a major destination for other sporting events.
More of our recent projects:
The team has continued to lead the Destination Strategic Plan sports implementation efforts for Wake County including advocating for new facilities and keeping up with the pipeline of new venues.
We have increased our focus on esports and have hosted several esports events recently in a safety "bubble" in Wake County during the COVID-19 crisis.
We have shifted tradeshow plans to virtual events.
Along with local partners, we submitted 55 NCAA bids; the announcement of those decisions will be in Oct. 2020.
We are developing future events that fit our facilities as they come available for bid.
As part of COVID recovery, the GRSA team will be shifting our focus slightly for fiscal year 2020-2021. We intend to have more of a sales emphasis on the following three areas:
regional and state events;
outdoor events;
participant-driven events more than spectator-driven events.
This will be the focus for the remainder of 2020 and all of 2021.

Author: visitRaleigh
The Greater Raleigh Convention and Visitors Bureau (GRCVB) is the official and accredited destination marketing organization (DMO) for all of Wake County.
Comments