What GRCVB Has Been Doing During the COVID Crisis: Destination Services
Friday, August 07, 2020, 10am by visitRaleigh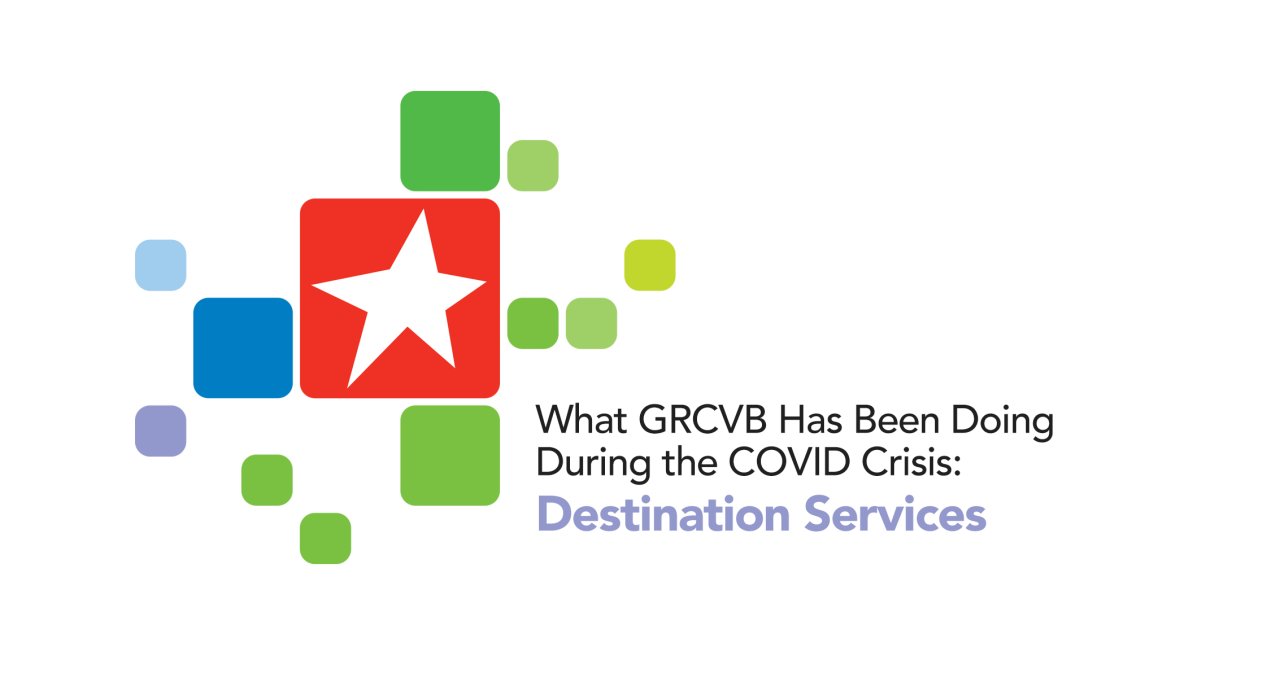 Again this week, we're reporting about the work the GRCVB team has been doing during the COVID crisis. This week you are hearing from the Destination Services Department and its director, Julie Brakenbury, CGSP®.

GRCVB's Destination Services team includes both visitor services (fulfilling visitor inquiries and managing the official Visitor Information Center) and convention services (assisting client planners in planning and holding successful events here in Wake County).  When COVID hit, we had just finished a peak busy period, and suddenly our world came to a halt. We quickly realized our team had to rethink what we do and move toward being productive in different ways while still fulfilling our mission and purpose within GRCVB.
Our work has always been focused on visitors, planners, partners and projects. As we moved into the COVID realities, here's how we've been promoting Raleigh/Wake County and the departmental mission of servicing visitors and events:
Visitor Information Center (VIC) 
It's hard to operate a VIC when you're under a "stay-at-home" order. Working with GRCVB's Marketing and Destination Technology (DT) teams, we moved to a "virtual VIC" platform, answering calls remotely and responding to inquiries by directing visitors to resources on visitRaleigh.com.

Since March we put a hiatus on mailing out Visitors Guides but resumed mailings as of last week. As we begin to think about reopening the official VIC (with that date to still to be determined), we are communicating with colleagues across the country to study best practices for what needs to be done so that we can operate our center in ways that still provide what visitors need and want, yet keep visitors and staff safe.
Partners
Local partners are vital to the success of our team as we service visitors and event planners. Those businesses that make the visitor experience happen and fulfill needs for event planners are promoted in our Event Services & Suppliers Listings (ESL).
During the pandemic, many of those businesses have ground to a halt. Making an intentional effort to stay in communication with them, we began hosting a series of virtual partner meetings. We used the meetings to update them on the status of the local events industry, to share what we were learning would be needed to best service future events/visits and to help them to sustain operations.
We directed them to available resources, while also helping them understand better how to promote their businesses through GRCVB. All ESL partners received an invitation to those sessions, and those who attended (as well as those who did not) received a recording of the event and directions for resources.
We also embarked on an audit of all the listings in the ESL to ensure we had current contacts and related information. We've also added a new service category, which should help with future needs, titled "Cleanliness, Health and Safety Resources." As we move forward, we are working with GRCVB's Marketing and DT teams to improve the ESL in a variety of ways, including labeling the appropriate listings as woman-, minority- or Black-owned, LGBTQ-owned and ensuring that important new safety standards and certifications (like GBAC STAR™, Count On Me NC and more) are searchable/visible to planners using the ESL search tool. (As a model to our partners, our team completed the Count On Me NC training and certification.)
Planners
We've worked and are working in tandem with GRCVB's Sales team to assess events that are canceling and rescheduling. By the time these decisions were made, we were already into the servicing timeline for many of those events. Our part of the rescheduling process became resetting planning timelines and considering new needs that the planners would have when hosting events here in the future.
We have been investing our time studying best practices for event hosting by staying in communication with colleagues, listening to our planners' concerns and virtually attending many webinars hosted by organizations that are helping to establish best future event practices. The Event Service Professionals Association (ESPA), Meeting Professionals International, International Association of Exhibitions and Events and more are helping us to develop our new services for the future.
Projects
To do what is needed for the future, we're being productive by rethinking and reshaping what we do and how we do it with strong support from GRCVB's other departments. As GRCVB's Destination Services team, like similar teams at other CVBs across the country, we understand that we will play an important role in restoring visitor, planner and attendee confidence for coming to Raleigh, N.C., in the future. Until it's safe for events to resume and visitors to come back, we're staying busy and focused on being ready.

Author: visitRaleigh
The Greater Raleigh Convention and Visitors Bureau (GRCVB) is the official and accredited destination marketing organization (DMO) for all of Wake County.
Comments