Eat Your Way Through Downtown Raleigh Restaurant Week: August 12-18
Tuesday, August 06, 2019, 4pm by Tabletop Media Group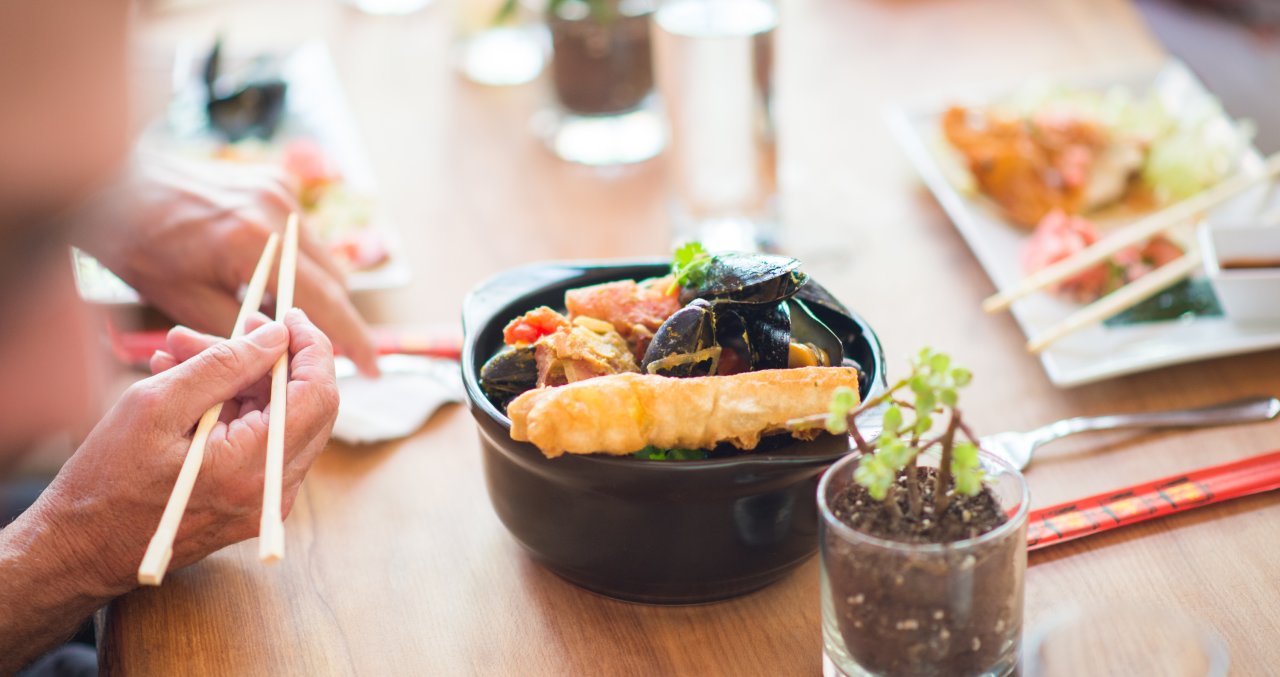 Some of downtown Raleigh, N.C.'s best chefs are rolling up their sleeves to prepare a special selection of dishes for dedicated fans and foodies. Downtown Raleigh Restaurant Week 2019, Aug. 12-18, presented by Downtown Raleigh Alliance, acts as a celebration of the restaurant scene and community that we're so lucky to have, with signature dish offerings and exclusive menu items made just for the occasion.
Participating restaurants prepare a memorable three-course prix fixe dinner for either $20 or $30 and/or lunch special at $5 or $10—tax, tip and beverages not included. Reservations are encouraged as this is a popular week!
This year more than 40 esteemed restaurants are participating—see the full list here! And below we've rounded up 12 of these restaurants we think you'll especially love. Don't stop here though, we encourage you to try them all (if you're feeling super adventurous and hungry)!
Note: The photos below are indicative of the deliciousness you'll find at these restaurants on an everyday basis, but you won't necessarily find these items on their special Restaurant Week menus.
 
MOFU's $10 lunch special features two courses of unique Asian fusion dishes, including green tomato miso soup, beef bulgogi tacos, chicken katsu and kimchi rice balls—a crowd favorite. Meet MOFU's Sophia Woo in the video below!

 
With delicious Mediterranean cuisine, a robust wine collection and a stunning interior, you can't go wrong with Vidrio's superb Restaurant Week experience.
Papa Shogun
Voted one of Eater's "10 Hottest New Restaurants in Raleigh, Durham, and Chapel Hill," Papa Shogun boasts an interesting concept—Italian-Japanese fusion—with unique dishes that incorporate both signature flavors and techniques from the two cuisines.
Trophy Tap & Table
Grab a signature Trophy Brewing Company beer to enjoy with a Southern-inspired menu at their chic restaurant in the heart of downtown Raleigh. Pro tip: Grab a table at their secluded rooftop patio for epic views.
This beloved Italian eatery specializes in a mouthwatering, home-cooked sauce they fittingly call "gravy". Prepared with locally-grown herbs and select tomatoes, this delectable sauce is the perfect topping to the restaurant's Italian-American dishes like spaghetti, chicken Parmesan and eggplant pie.
Sophisticated Southern classics from chef Jake Wood can be found on Plates' $30 three-course Restaurant Week dinner menu. For starters, opt for some ooey gooey goodness found in the pimento cheese fritters, followed by roasted pork shank paired with creamed corn, smoked cantaloupe, pickled blackberries and blistered shishito crema. Hopefully you save room for dessert to try Granny Helen's warm banana pudding!
With a diverse selection of Thai, Japanese, Chinese and Vietnamese-inspired dishes, Sushi O's three-course lunch and dinner specials are sure to satisfy even the most eager diner.
Executive chef Anthony Parise's elegant take on Southern comfort food features seasonal dishes curated from fresh produce and meats from local farms.
Tonbo Ramen's $10 lunch or $20 dinner specials are great for diners looking to try ramen! Try your hand at using chopsticks as you twirl your noodles and slurp up delicious broth. For a sweet finish to their Restaurant Week menu, Tonbo's black sesame ice cream is served with a waffle topped with powdered sugar and drizzled with a house-made lavender infused honey.
A favorite spot for vegans, vegetarians and meat-eaters alike, Irregardless features fresh, farm-to-table fare sourced from their own Well Fed Community Garden in a variety of tasty lunch and dinner items.
Brand-new to the downtown scene and known for their wide variety of hand-made, custom teas that can be served with or without alcohol, Budacai also has a fabulous menu of delicious sandwiches, small palates and platters. Their Hoisin Chicken Bowl is a must-try! 
A grocery store that opened way back in 1931 in a former life, 42nd St. Oyster Bar was re-established in 1987 and quickly became a Raleigh hotspot for fresh seafood. Today, the restaurant remains committed to serving the highest quality of food and drinks, and the Southern-inspired menu includes an extensive oyster bar on top of all the seafood and steak items you could possibly ask for (paired with an award-winning wine list, to boot!).
More foodie events ahead in Raleigh, N.C.
Beericana Craft Beer and Music Festival, Oct. 12
NC Wine, Cheese & Chocolate Festival, Oct. 12
2019 N.C. State Fair, Oct. 17-27
North Carolina Wine Festival, Oct. 26
Comments