Robertson Millpond Preserve: A Hidden Kayaking Gem in Wendell, N.C.
Tuesday, May 21, 2019, 10am by Michael Robson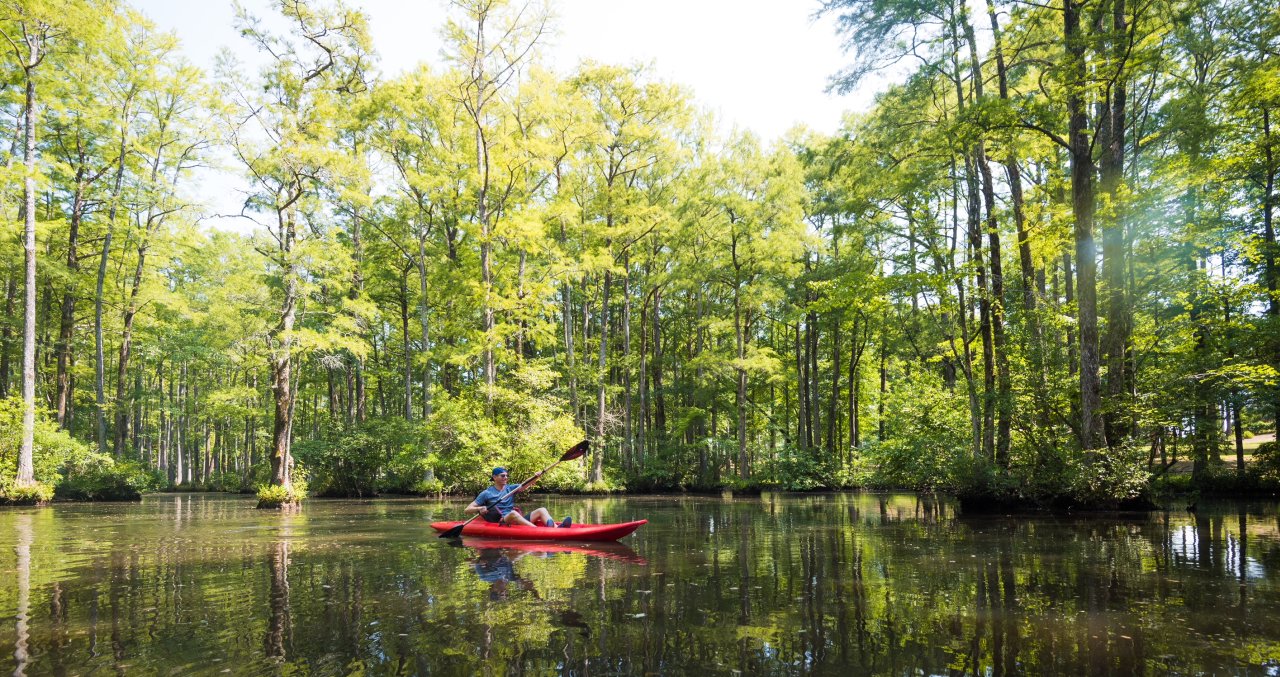 Located just east of Raleigh in the town of Wendell, Robertson Millpond Preserve is a hidden, 85-acre refuge for nature lovers, canoeists and kayakers. Opened to the public in 2015, the blackwater swamp property is the only bald cypress habitat in the Raleigh area, creating the unique experience of paddling through a forest-like setting.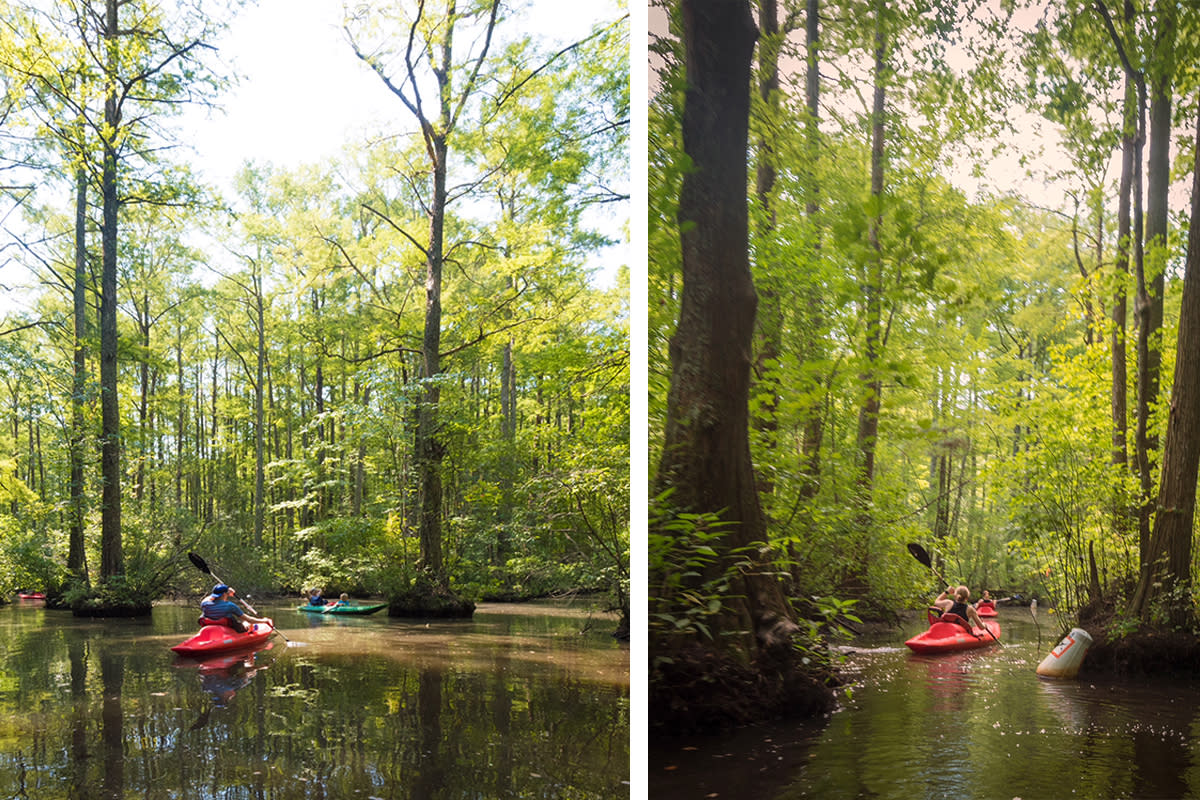 With newly expanded hours for 2019 (open seven days a week from mid-May through early Aug.), the preserve's 1.15-mile loop paddling trail—marked by more than 70 buoys—is the main draw for canoeists and kayakers (stand-up paddleboarders aren't an uncommon sight at the preserve, either). Dominated by medium-aged to mature bald cypresses, a dense, closed canopy covers much of the pond, providing plenty of shaded areas during the warmer months as kayakers alternate working their way through tight gaps and larger open areas. The pond, mostly eight to 12 feet in depth but with lots of shallow areas, is tea-colored thanks to the slow-moving water and large amounts of organic matter.
The millpond was created roughly 200 years ago in the 1820s when Buffalo Creek was dammed by William Avera, who operated a 600-acre farm and gristmill with his wife and two children (the site served as a significant focal point of economic activity in Wendell for many years). The gristmill has since been demolished but the dam, part earthen and part masonry, still stands today. The site has been identified by the North Carolina Natural Heritage Program as one of 47 significant natural areas in Wake County, and the preserve has also been recognized as a Wetland Treasure by the Carolina Wetlands Association.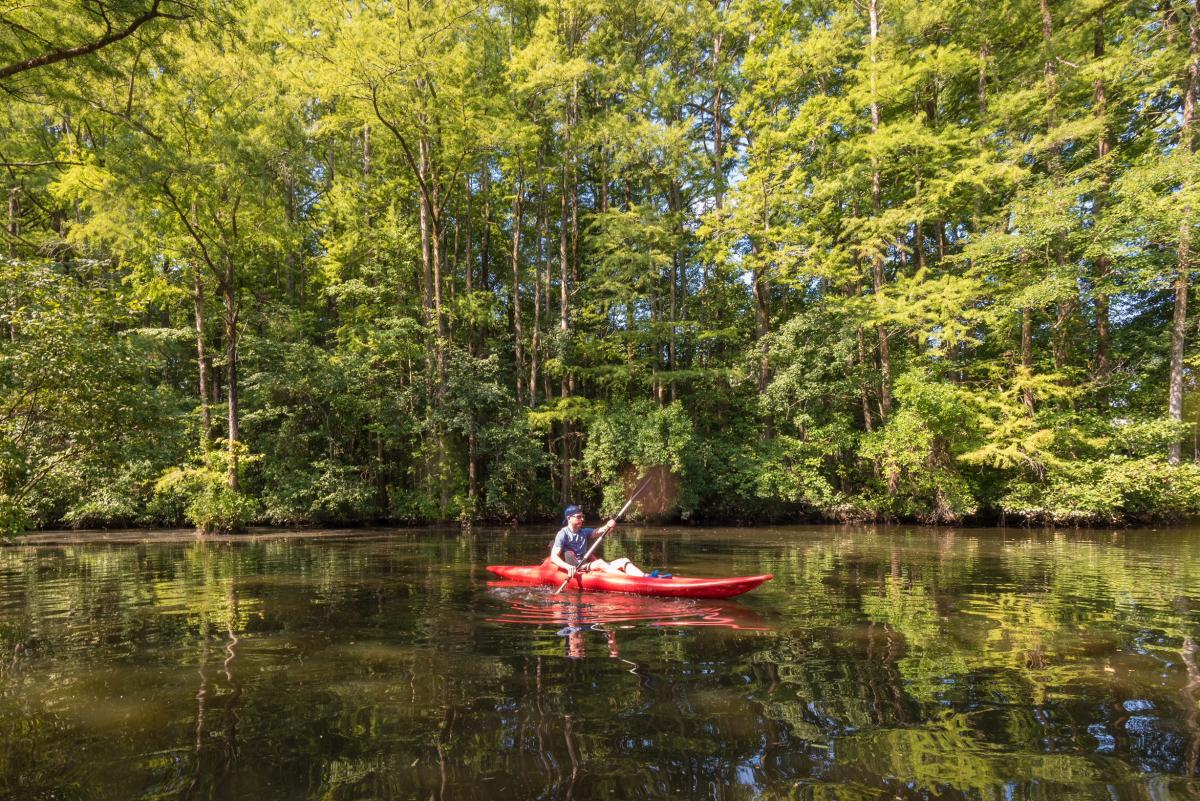 The cypress swamp is also habitat for many animals—common birds include wood and black duck, pileated and downy woodpeckers, prothonotary warbler, screech and great horned owl, great blue heron and more. Beaver, muskrat, raccoon, a variety of water snakes, frogs, turtles and a healthy fish population are also likely to be spotted in and around the water.
On Saturdays from April-Oct., Paddle Creek, a private rental and guide company, has solo and tandem kayaks available for one- and two-hour rentals. The entire millpond can be paddled in less than one hour, but using a two-hour rental to enjoy some breaks and peace on a nice day would be time well spent. A parking and launch area allows you to bring your own canoe or kayak as well for no fee.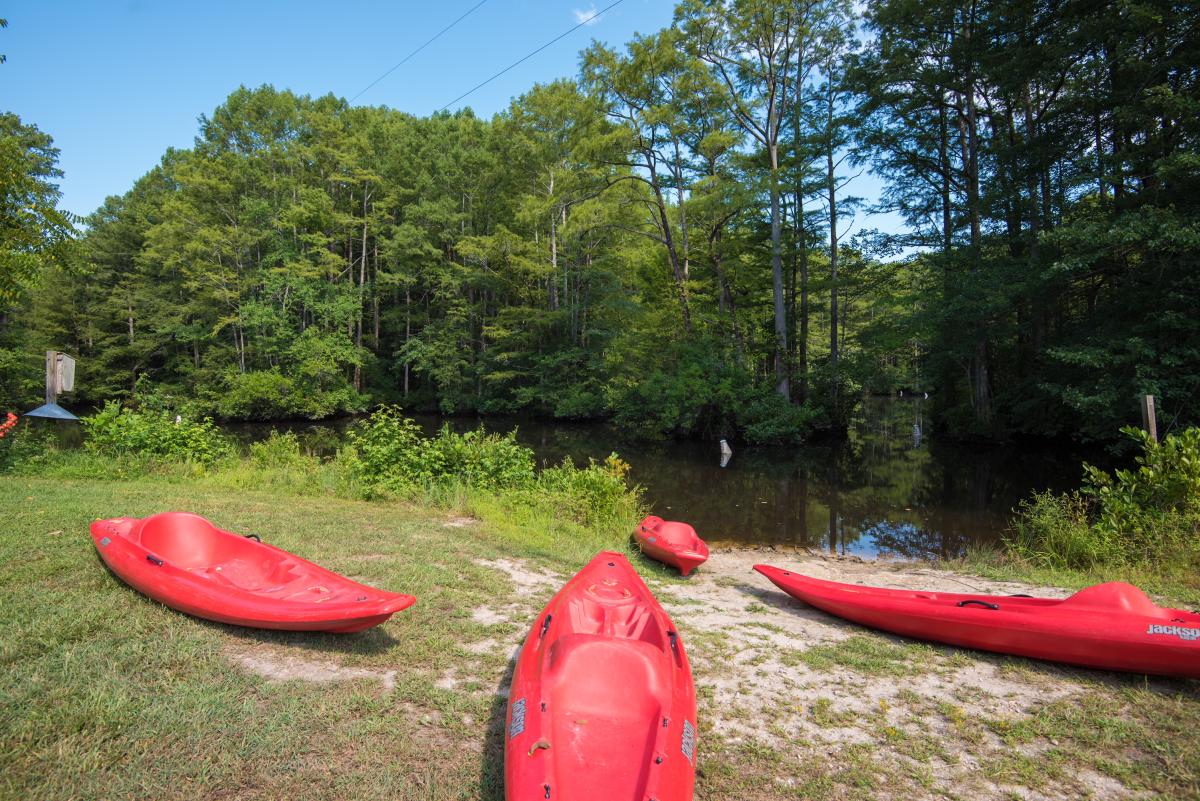 Kayaking the millpond is one of many fun ways to get on the water in Raleigh, N.C.—check out our full piece on how and where to go kayaking, stand-up paddleboarding and more!
Rental dates: A third party offers solo and tandem kayak rentals on Saturdays from April-Oct.
Fees: No fee if you bring your own gear; Paddle Creek fees may range from $20-25 per hour
Need to know: Come prepared—there are no restroom facilities or drinking water on-site; kayaking is the preferred method of recreation at this site, but canoeing and stand-up paddleboarding is fine as well; parking on-site is free; the preserve is open seven days per week during the warmer months, and on weekends only during the off-season (mid-Aug. through early May)
Comments