Now Open: Jolie, a French Bistro from Chef Scott Crawford
Thursday, August 22, 2019, 2pm by visitRaleigh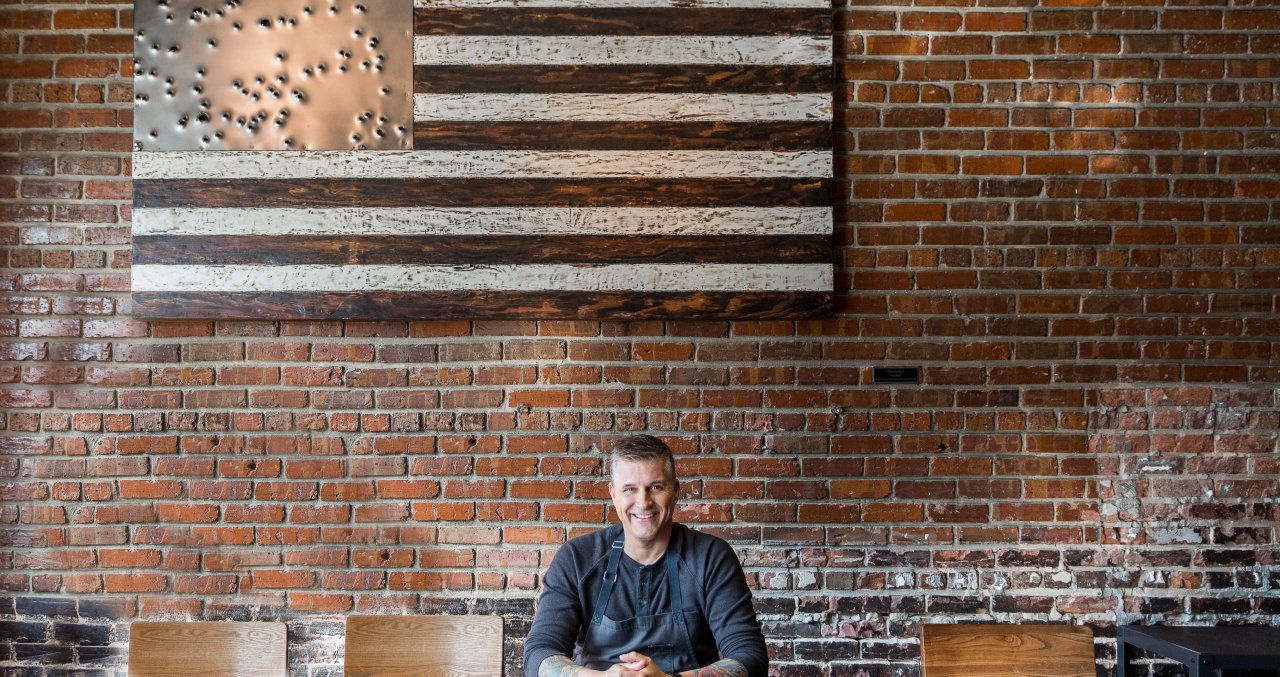 Scott Crawford—a five-time James Beard Foundation semifinalist for Best Chef: Southeast—has more than made his mark on Raleigh's booming food scene. A chic neighborhood eatery, Crawford and Son opened in the fall of 2016 in downtown Raleigh—it's since been named "restaurant of the year" by both Raleigh's The News & Observer (in 2018) and Indy Week (2019) publications.
Now, Crawford has added a second restaurant to his Crawford Hospitality restaurant group's portfolio. Jolie, a French bistro named for his daughter, opened in Aug. 2019 in Raleigh.
Sitting directly next to Crawford and Son on a corner in downtown Raleigh's N. Person St. neighborhood, the eatery includes a rooftop dining space and a menu that features French classics and modern interpretations from Crawford and chef de cuisine Madison Tessener. For Tessener, it's a return to her hometown of Raleigh after spending the better part of a decade working in some of the best restaurants in Charleston (Fig, Husk, Charleston Grill, McCrady's and Chez Nous).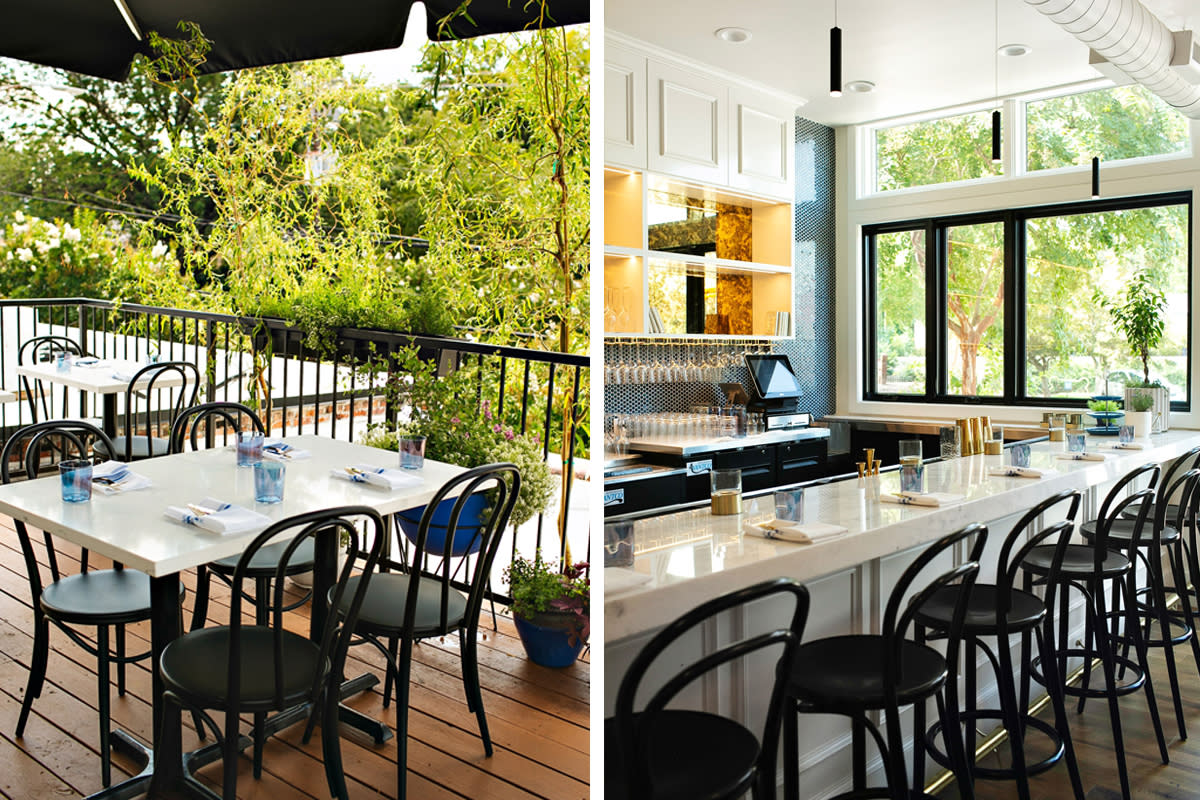 The chic, 28-seat bistro dining room—designed by Louis Cherry Architecture—is punctuated by French blue, camel-colored leather banquets and gold accents. Upstairs, a 32-seat rooftop patio is surrounded by lavender, rosemary and views of the Raleigh skyline.
Similar to the dining experience at Crawford and Son, guests would be wise to taste as many of the small plate offerings as possible. The menu includes gougères (a savory cheese pastry), duck rillettes, ricotta quenelles, steak tartare and a show-stopping foie gras parfait (pictured below). Main dishes from the opening menu include trout dressed in brown butter, chicken fricassée, steak frites and veal cheek bourguignon.
For dessert, Krystle Swensen has been known to steal the show with her work at Crawford and Son. Now executive pastry chef of Crawford Hospitality, she'll lead the pastry work of both restaurants, bringing her take on French classics to Jolie with offerings including gâteau opéra (a French cake with chocolate ganache and mocha buttercream), financier (a brown butter cake with apples and burned cinnamon) and pot de crème (a dessert custard with lavender, honey and shortbread cookies).
Located at 620 N. Person St., Jolie is open Tues.-Sat. with dinner service from 5-10pm. Reservations are now available through OpenTable.com.
 
Also coming soon: Ashley Christensen's Poole'side Pies
Just named America's best chef (seriously—America's. Best. Chef!) Ashley Christensen is ready to add yet another restaurant to her empire of eating an drinking spots in downtown Raleigh. After spending last summer on a pizza tasting tour of Italy, Christensen is opening Poole'side Pies, a Neapolitan-style pizza joint located directly next to Poole's Diner, her original downtown eatery.
Currently under construction, two standout features of the restaurant have already been installed—a 6,000-pound wood-burning oven and a 50-foot-long skylight that should show off what's expected to be an interior full of fun design details.
The restaurant is expected to open before the end of summer. You can keep up with the progress on Instagram by following @poolesidepies.
---
Check out these upcoming foodie events!
38th Annual Raleigh Greek Festival, Sept. 6-8
Fall Fest Backyard Party at Cotton House Craft Brewers, Sept. 7
East Meets West Food Festival, Sept. 14
NC Sugar Rush, Sept. 15
Rolesville Annual BBQ & Bands Festival, Sept. 21
Brew 'n' Choo, Sept. 28
Raleigh Tamale Festival, Oct. 5
Tacos 'N' Taps Festival, Oct. 5
NC Wine, Cheese & Chocolate Festival, Oct. 12
Beericana Craft Beer and Music Festival, Oct. 12
2019 N.C. State Fair, Oct. 17-27
North Carolina Wine Festival, Oct. 26
---
Jolie photos by Jessica Crawford
Comments