Destination News: Spring 2018
Wednesday, May 02, 2018, 1pm by Visit Raleigh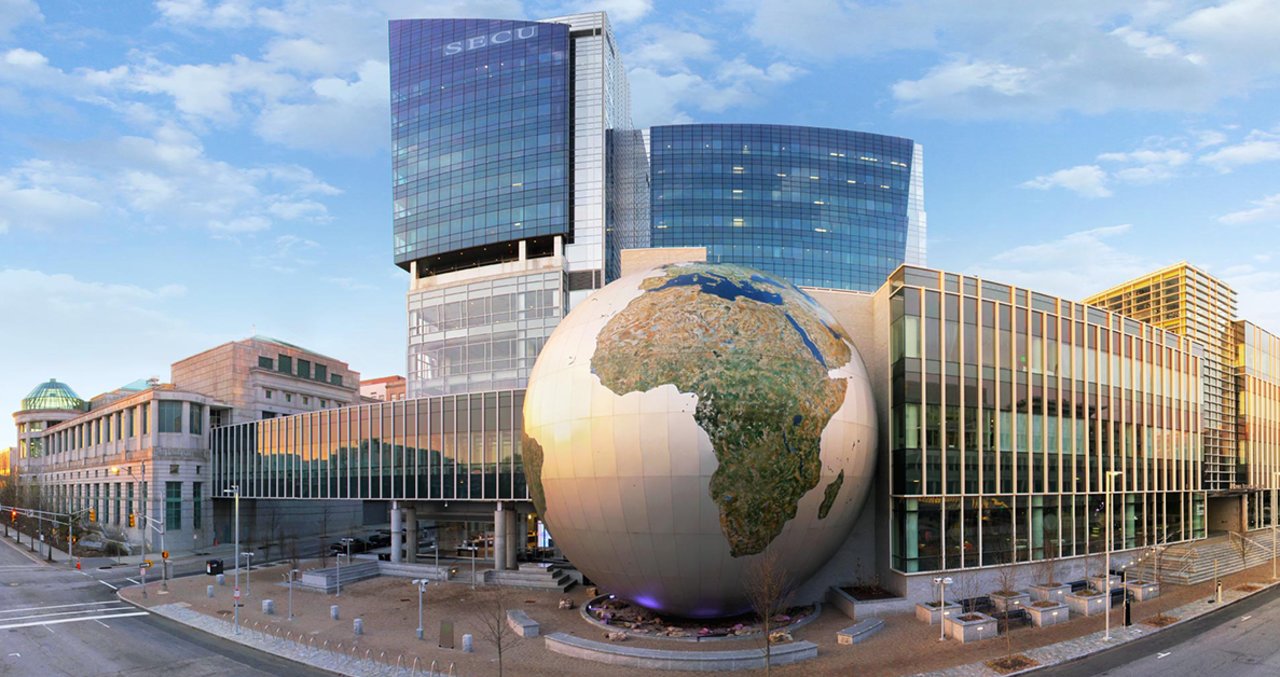 New Hotels Set to Come On Board
Tourism is on the rise in the Raleigh, N.C., area—literally! More than 500 hotel rooms are currently under construction across the area, made up of everything from an eight-room boutique hotel to larger extended stay properties.
In downtown Raleigh, Revisn (pictured in a rendering below) will be a fully-furnished, high-tech, environmentally-conscious extended stay hotel in the heart of the city—Raleigh Beer Garden, Hibernian Pub and other restaurants and nightlife spots are just a block away on Glenwood South. The property, which will also have a rooftop terrace and a 24-hour concierge, is expected to open in late spring of this year.
Just a handful of blocks away, a much smaller project is well underway. Guest House, a soon-to-be boutique inn just a few blocks from the North Carolina State Capitol, is a project by husband-wife duo Matt Tomasulo and Nicole Alvarez. The couple is currently putting the finishing touches on their renovation project of the Gorham House—a historic home that was built in the 1880s—which will ultimately be a super-unique, eight-room property expected to open this summer.
Elsewhere, a 108-room Homewood Suites by Hilton is almost set to open their doors just a short walk to more than 60 restaurants and shopping spots at Crossroads Plaza in Cary; a 100-room Home2 Suites RTP is expected to open in Morrisville by the end of May; and a 106-room, four-story Tru by Hilton hotel property will open this spring just one mile from RDU International Airport.
RDU International Airport Hits 57 Nonstop Destinations
Frontier Airlines unveiled plans for a major expansion at RDU International Airport, and Allegiant Air added a new flight of their own to bring the total nonstop destinations served by RDU to 57. Low-cost carrier Frontier announced nine new flights that begin this month—including service from Buffalo, Milwaukee, San Antonio and more—to bring their total number of destinations served by RDU to 18. Allegiant Air announced a new flight from the Florida Panhandle's Destin - Fort Walton Beach Airport that will begin in June.
You can view a map and list of destinations served by RDU here.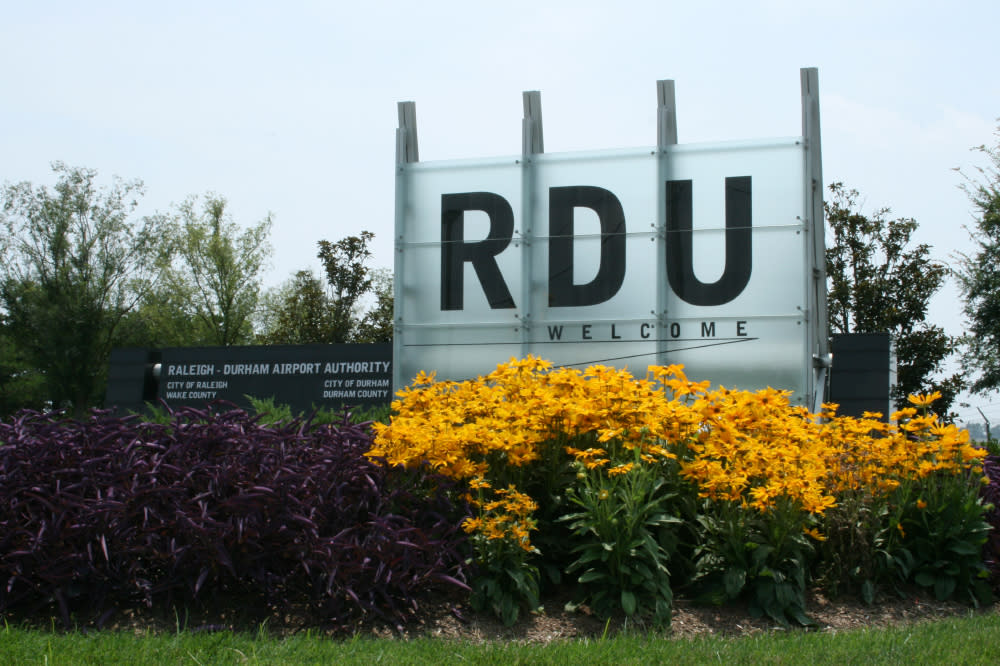 Union Station Ready for Ribbon Cutting
Union Station, the multi-modal transit hub in downtown Raleigh's Warehouse District, held its ribbon cutting at the end of April—passenger service will begin in late May. The $80-million project will serve as the new Amtrak passenger station, serving more than 160,000 passengers per year traveling from places such as Durham; Charlotte; Richmond, Va.; and Washington, D.C. The three-story, 26,000-square-foot building includes retail and dining space to better serve passengers, as well as a large plaza and a civic hall to be used for public events.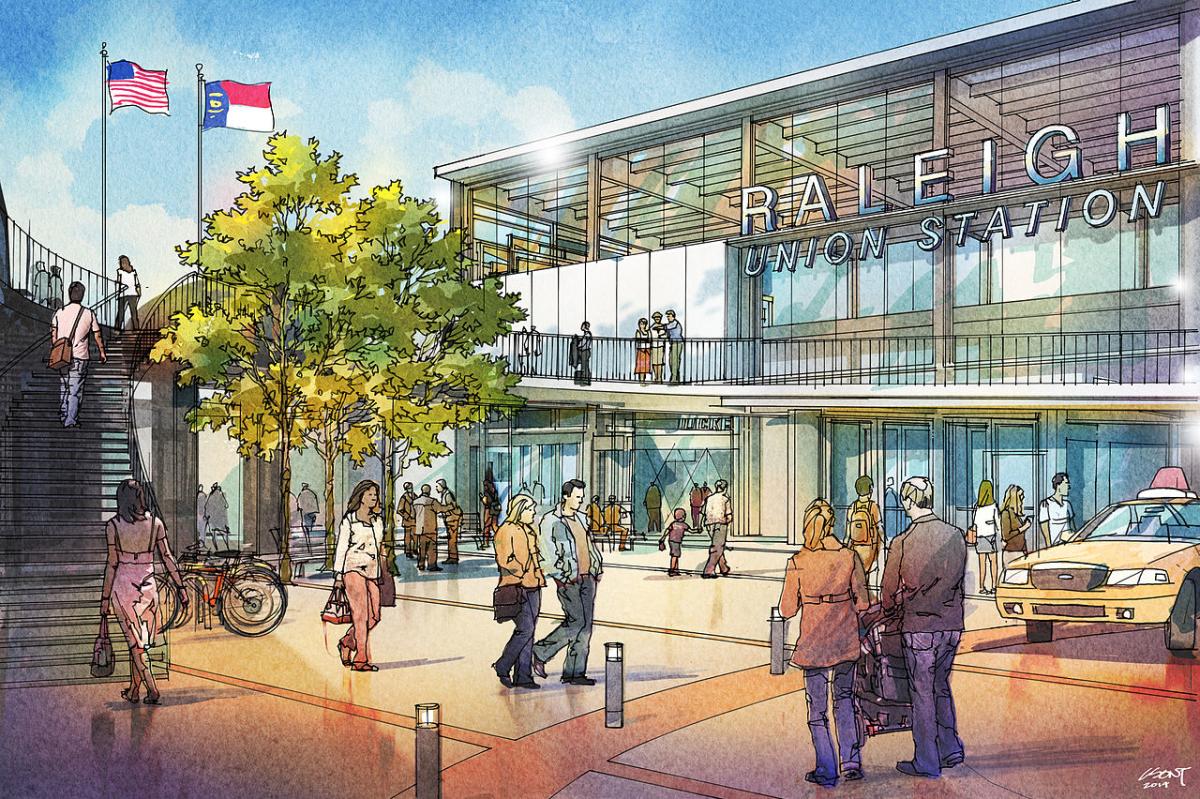 Raleigh Attractions Among N.C.'s Most Popular
Four of the top nine most visited attractions in the state are in Raleigh. That's according to data collected by Carolina Publishing Associates. The North Carolina Museum of Natural Sciences, a free-admission museum in downtown Raleigh that's nearly 150 years old, drew more than 946,000 visitors in 2017, making it the top visited attraction in N.C. for the fourth consecutive year. Marbles Kids Museum, North Carolina Museum of History and North Carolina Museum of Art also ranked among the top nine attractions in the state.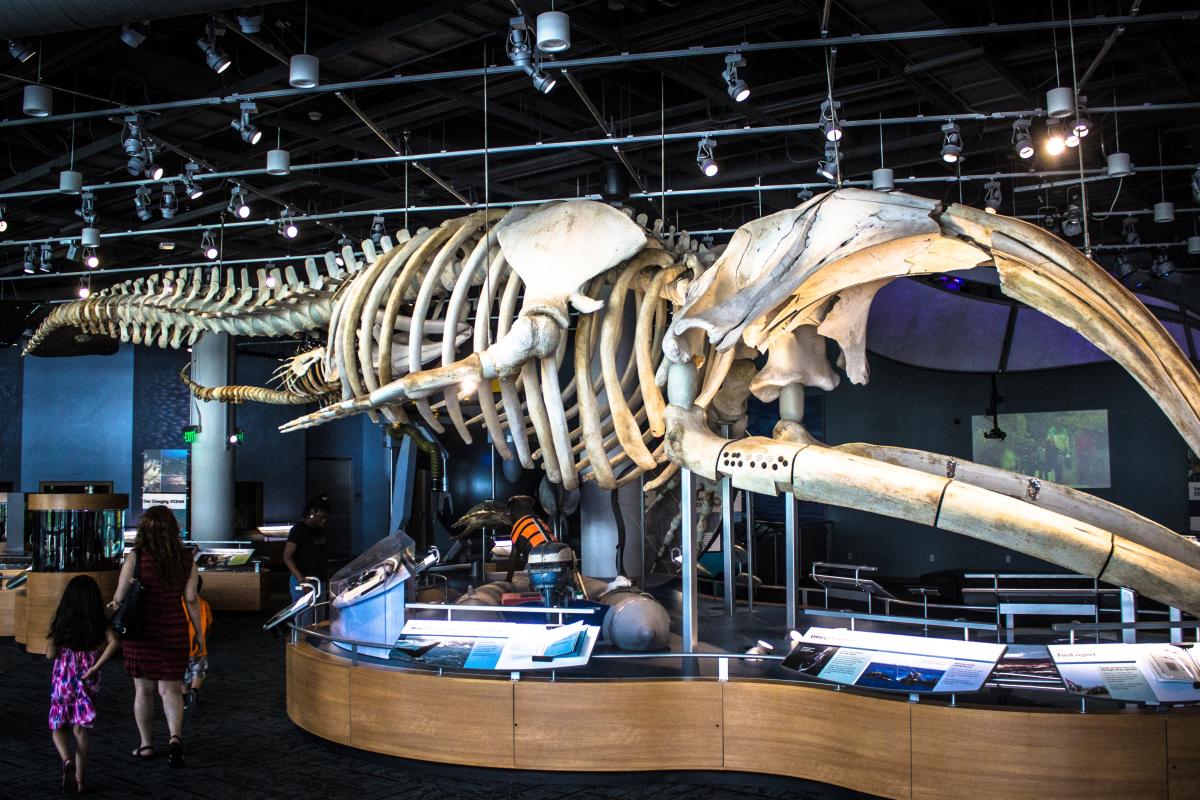 Alamo Drafthouse Cinema Now Open
Alamo Drafthouse Cinema—the beloved movie theater chain known for its passion towards film, food and beer—has officially opened its first N.C. location in Raleigh! The 11-screen complex, with theater capacity ranging from 49 to 109 seats, also features an Alamo first: the Video Vortex bar, an immersive video-themed bar where you can enjoy nearly 50 local beers on tap (or take them home in a 32-ounce can) plus dive into one of the largest rental collections of cinema in the country (75,000 classics, obscure releases, foreign films and more are on hand!). A full food menu—which can be served to you in the bar area or at your fully-reclining seat inside the theater—plus a large patio out front are sure to keep the place busy at all times. 
More good news? The space can be rented out for groups and special events! Contact our sales team to find out more.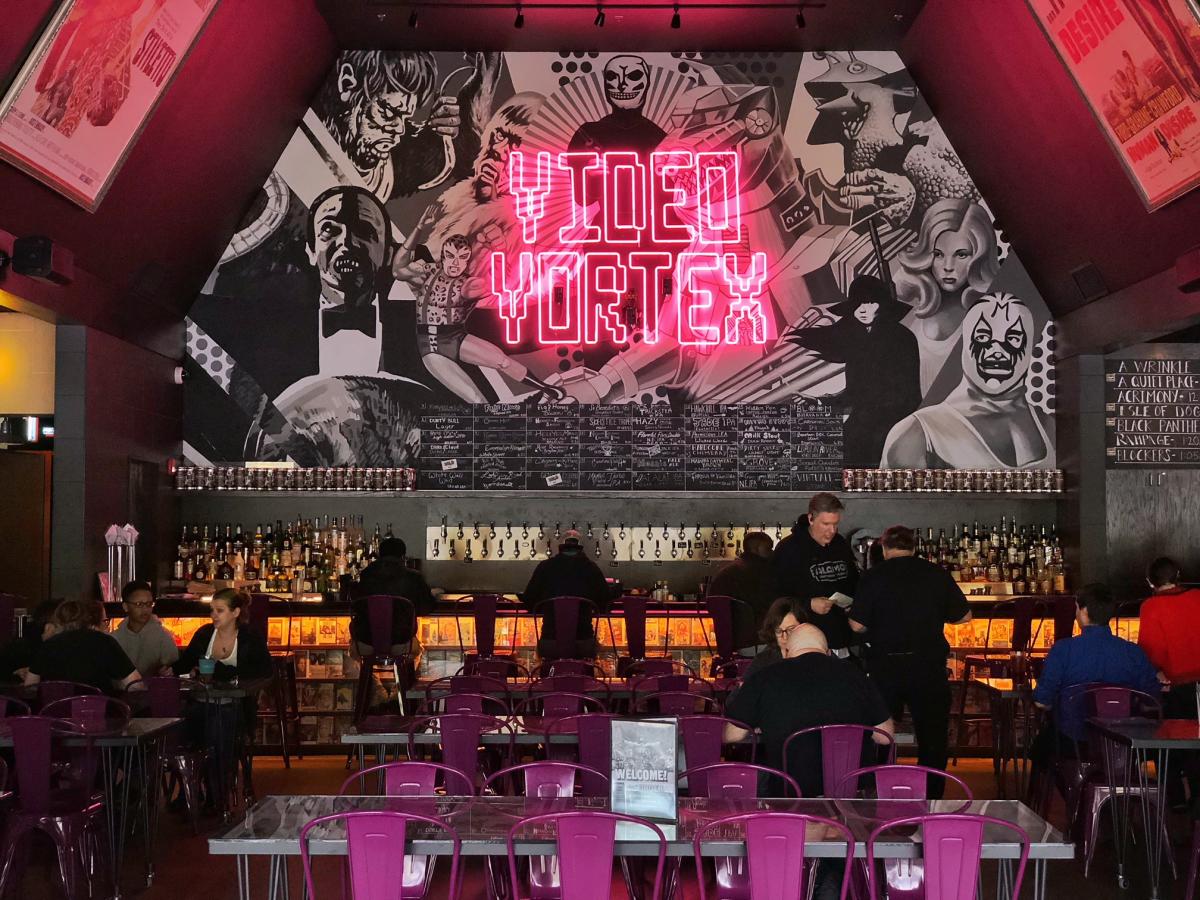 North Carolina Museum of Art Acquires World-Famous Work
A stunning new work of art has been permanently acquired by the North Carolina Museum of Art and recently made its debut during the temporary exhibit, You Are Here: Light, Color, and Sound Experiences (open through 7/22/18).
Light of Life (a small preview of which is seen below) is a creation by Japanese artist Yayoi Kusama, one of the most acclaimed contemporary artists in the world. At nearly 90 years old, Kusama has been making art for more than 60 years. More recently, her penchant for "infinity experiences"—immersive, mind-bending works of color and light that beg to be photographed—has seen sold-out crowds wait in line for as much as six hours in other major cities around the world.
Light of Life is a mirrored hexagonal box measuring more than seven feet square and seven feet tall, with three portholes at varying heights to allow the viewer to look inside of the enclosed "infinity room." The interior of the work is lined with mirrors and filled with LED lights that are programmed to change patterns and colors in a dazzling two-minute light show.
Once You Are Here closes in July, the piece will take permanent residence in the museum's West Building.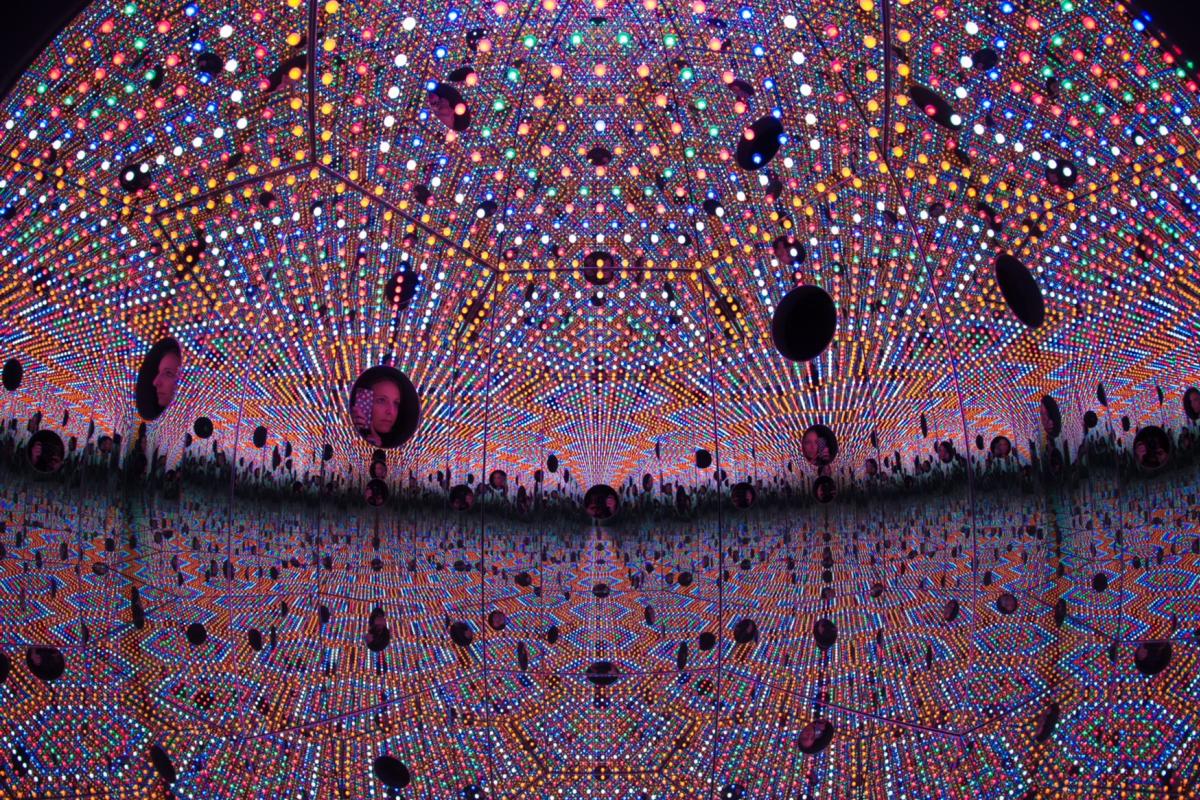 Right Now in Raleigh, N.C.
Weekends are meant to be brunched on! Time spent with family and friends over stacks of blueberry pancakes or...

There's no shortage of ways to find peaceful escapes in order to explore the outdoors in the City of...

One of the most highly-anticipated art exhibits of the year—perhaps one of the most highly-anticipated...

Author: Visit Raleigh
Visit Raleigh is the official and accredited destination marketing organization (DMO) for all of Wake County.
Comments