Destination News: Spring/Summer 2019
Tuesday, June 11, 2019, 8am by Visit Raleigh
Raleigh's Ashley Christensen named America's best chef
Chef Ashley Christensen—known to many as the face of Raleigh's booming scene since opening Poole's Diner in 2007—was awarded the title of Outstanding Chef by the James Beard Foundation on Mon., May 6. The award is the highest individual honor for a chef, and Christensen is the only North Carolina chef to ever win the award.
A fierce philanthropist and accomplished restaurateur, Christensen's downtown Raleigh culinary empire now spans five eating and drinking establishments (an underground liquor bar named for her father and a raved-about chicken and waffle joint, among others). A sixth venture—a pizza place—is expected to open late in 2019. 
Established in 1990 and often referred to as the "Oscars of the food world," the James Beard Awards honor culinary professionals who are "making America's food culture more delicious, diverse and sustainable for everyone."
Christensen is no stranger to the biggest night in dining—in 2014 she took home the award for Best Chef: Southeast; in 2016 her wood-fired venture, Death & Taxes, was a final nominee for Best New Restaurant; and she's been nominated a total of nine times across three categories.
You can read more about this big food news here!
Air Canada launches inaugural flight between Montreal and RDU
Air Canada has launched its first flight between RDU International Airport and Montreal, providing passengers with a daily, nonstop route to and from RDU's ninth most popular international destination. Montreal follows Toronto as Air Canada's second nonstop destination at RDU.
RDU—which also has non-stop connections to international destinations including London, Paris, Cancun and Punta Cana—has seen major growth in recent months. More than 12.8 million passengers traveled through the airport in 2018, a new record. To keep traffic moving smoothly, in May the airport opened more security checkpoint lanes and introduced four electric, zero-emission buses into service to shuttle passengers from parking lots to terminals.
You can view a map and list of destinations served by RDU here.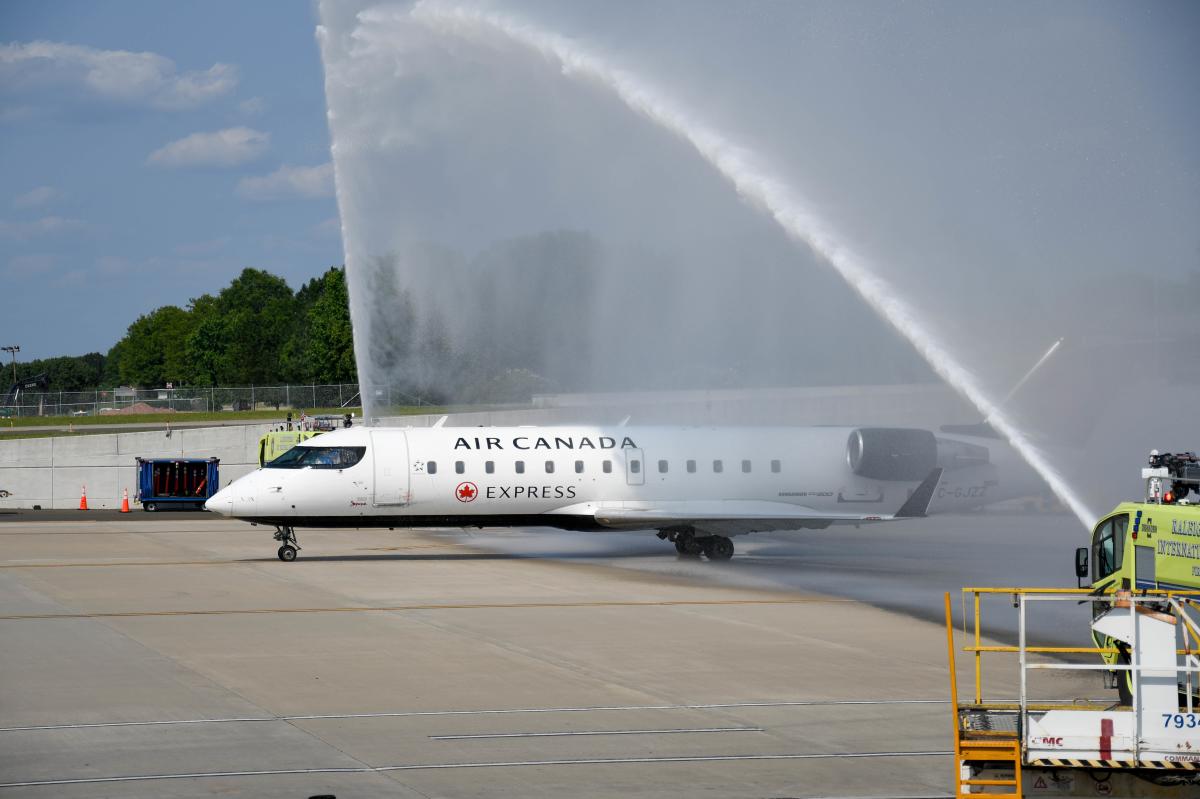 New Official Visitors Guide to Raleigh, Cary and Wake County
A new Official Visitors Guide to Raleigh, Cary and Wake County is now available! The 2019-2020 edition landed on shelves and in inboxes in May.
The guide, which leans on a "Picture Yourself in Raleigh, N.C.," theme, is filled with big visuals and inspirational content about art, food, history, sports and more.
This year's cover introduces culinary superstars who all have made names for themselves—Sophia Woo, chef and owner of MOFU Shoppe in downtown Raleigh's City Market; Coleen Speaks, chef and owner of Hummingbird; and Angela Salamanca, chef and owner of Centro in downtown Raleigh.
If you'd like a physical copy mailed to you for free, go here, or you can browse the digital version here.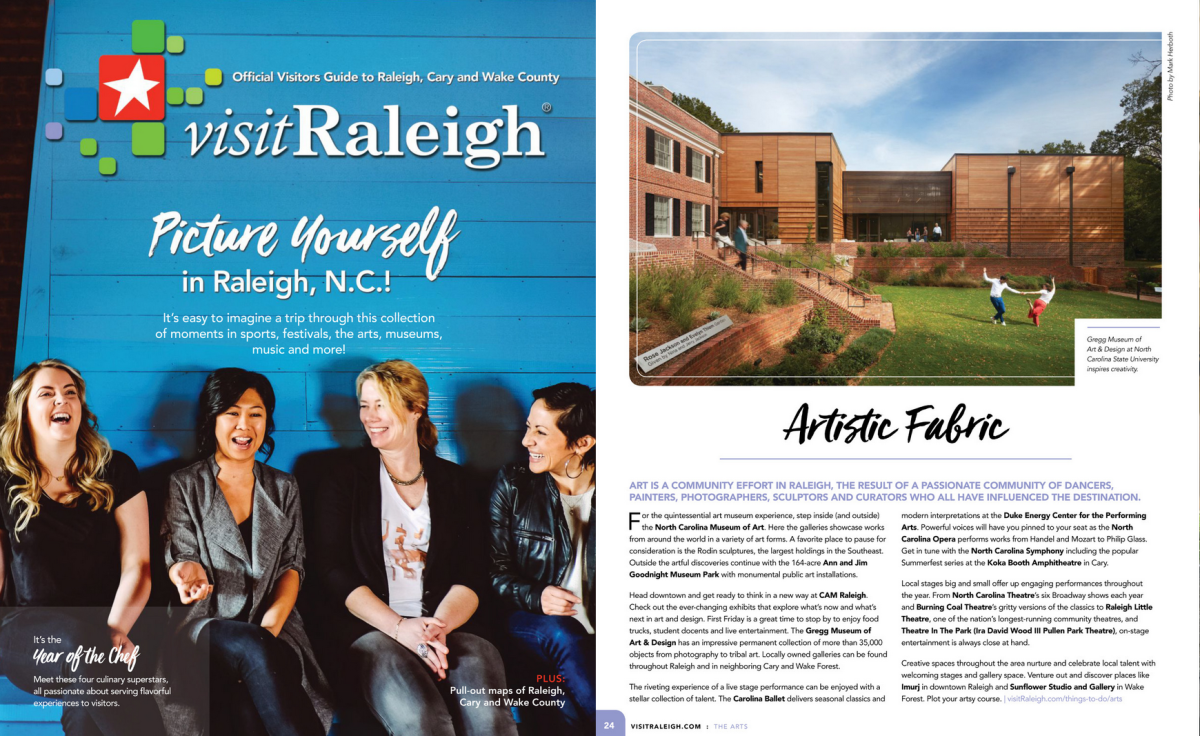 Raleigh's Moore Square set for grand re-opening
Since Raleigh's founding on Dec. 31, 1792, Moore Square has been a place of gathering, reflection, entertainment and recreation for residents and visitors to Raleigh. The four-acre, downtown urban green space was originally conceived as one of five public green spaces for the city.
Closed since 2017 for a new master plan implementation that included major renovations, the park is getting set for a grand opening this summer. New features include a cafe, splash pad, stages for music and outdoor movies, larger walking paths, space for a farmers market, public art and natural play areas for children. The renovation is a very exciting project for a public space that sits just a few blocks from the North Carolina State Capitol, Transfer Co. Food Hall, North Carolina Museum of Natural Sciences, North Carolina Museum of History and more.
A Grand Opening Celebration is set for Aug. 3.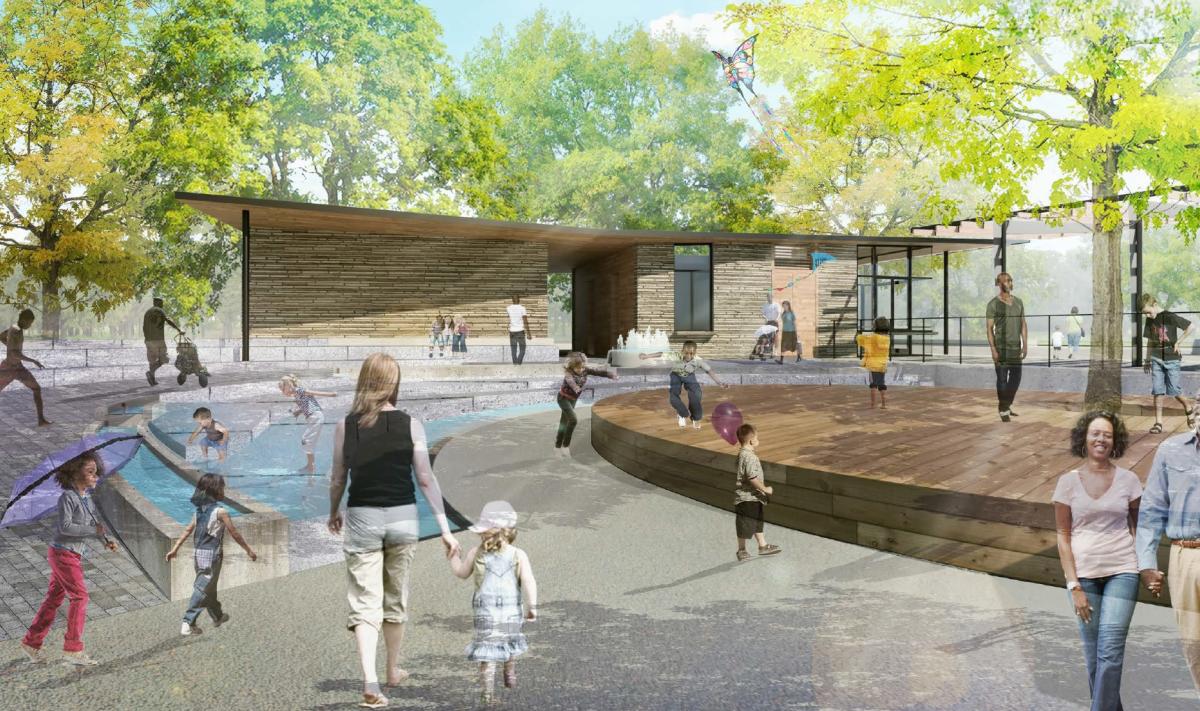 Raleigh museums top list of state's most-visited attractions
Carolina Publishing and Associates published their list of the 30 most-visited attractions in N.C. for 2018, and Raleigh is well represented at the top of the list. 
For the fifth year in a row, the North Carolina Museum of Natural Sciences ranked as the attraction with the highest attendance—1,007,188 total visitors walked through the doors in 2018. Also in the top 10: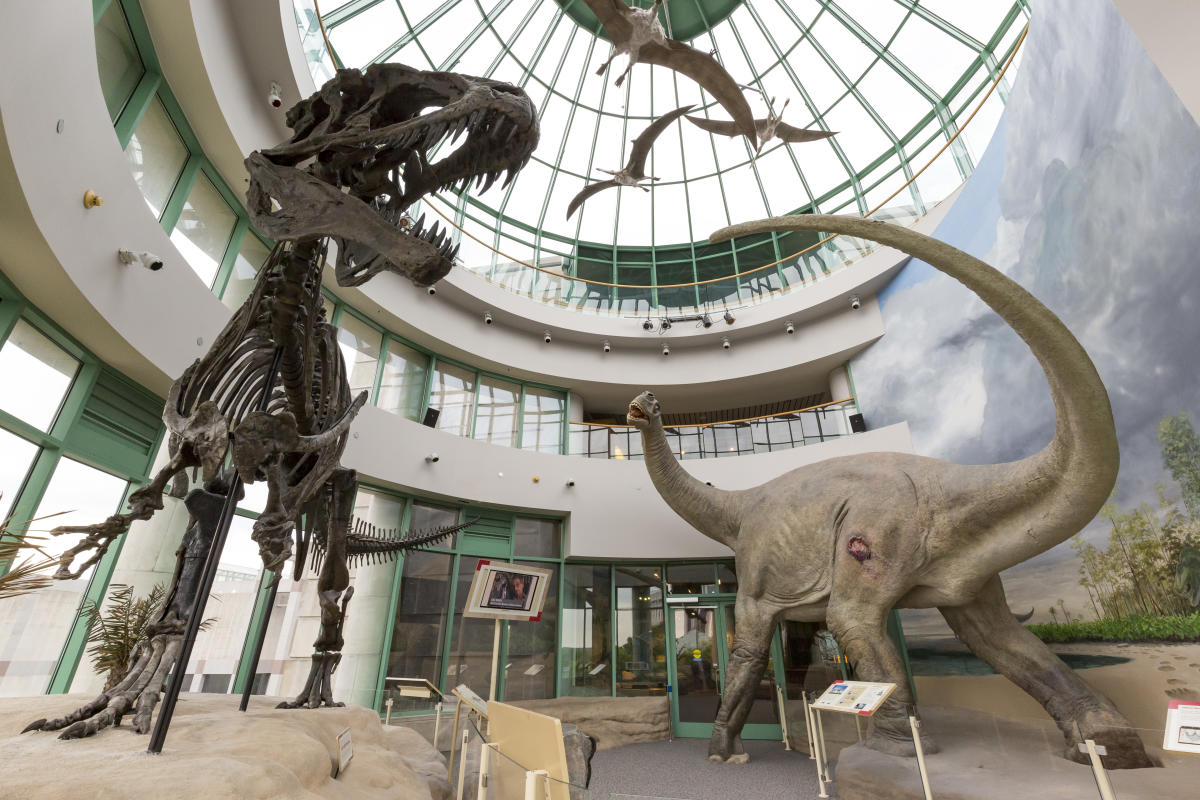 Author: Visit Raleigh
Visit Raleigh is the official and accredited destination marketing organization (DMO) for all of Wake County.
Comments