2023 GRCVB Annual Meeting: It Matters to Us that You Are There
Friday, August 04, 2023, 9am by Karen DeSollar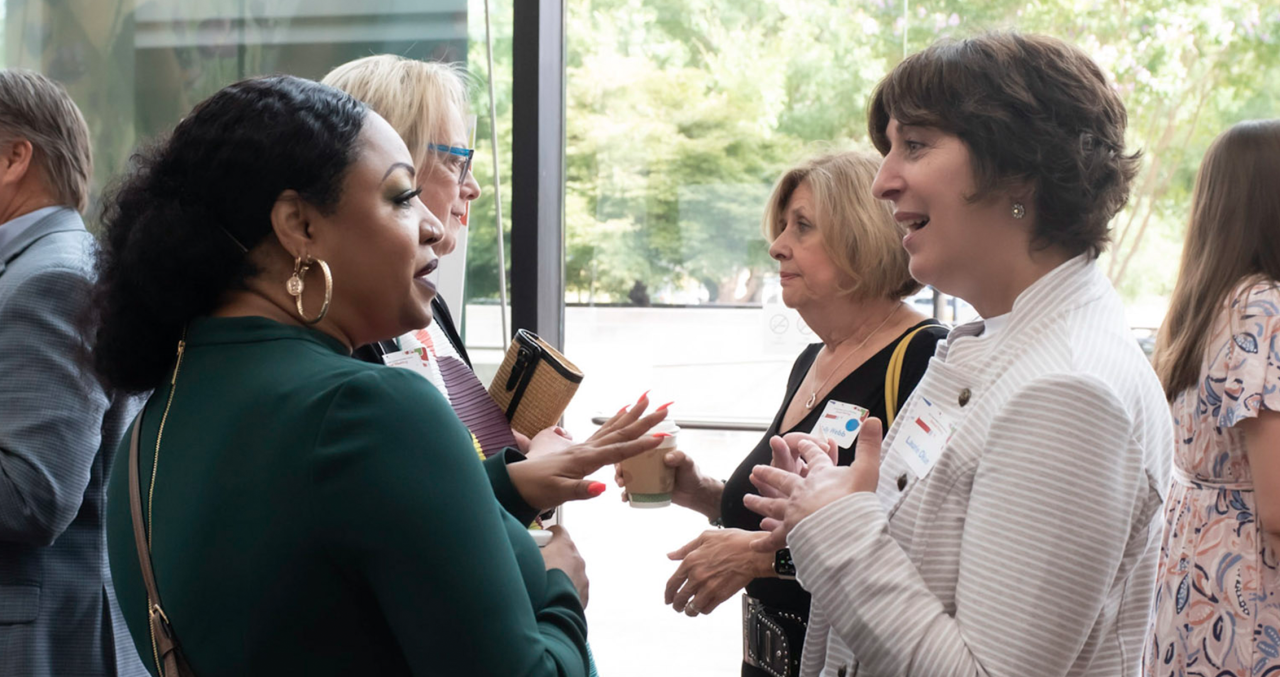 Here's your last reminder to register for GRCVB's Annual Meeting on Thurs., Aug. 17, 2023. Registration closes this Thurs., Aug. 10, at 5pm.
At this year's meeting, we will be talking about the work that has been accomplished during the first five years of Wake County Destination Strategic Plan (DSP) implementation and what priorities will shape the last five years.
I happen to be project manager for the Annual Meeting, and I'm going to share a few of the compelling reasons I would ask you to consider as you are deciding whether to attend...

1 We have said this before, but it bears repeating: it's good to be together.
No matter what we do in hospitality and tourism in Wake County, we're all a part of a team that is working together for the same goal—to encourage more visitors to come to Wake County and to provide great experiences for them while here. It's easy to become so fixated on our own agendas and pressing to-do lists that we lose sight that we're a part of something much bigger than any of us are alone. The GRCVB Annual Meeting is one time and place every year where that community can be experienced face-to-face (and not online)... and you can celebrate with the four visitor-sector peers winning our annual awards.

2 Not to sound too schmaltzy, but it does matter to us that you are there. 
If you were listening in to Bureau meetings and even hallway conversations, you would hear over and over again: "How can we support our partners more? How can we engage with our partners this month? How can we work more effectively with our partners year-round?" You, all of you, are always top of mind as we're doing the work of destination management in our area every day. We see you all as absolutely crucial to the work we do and to have you present at our Annual Meeting feels... well... necessary. Plus we count it as an important show of support for GRCVB for you to take the time and to make the effort to honor us with your presence.
---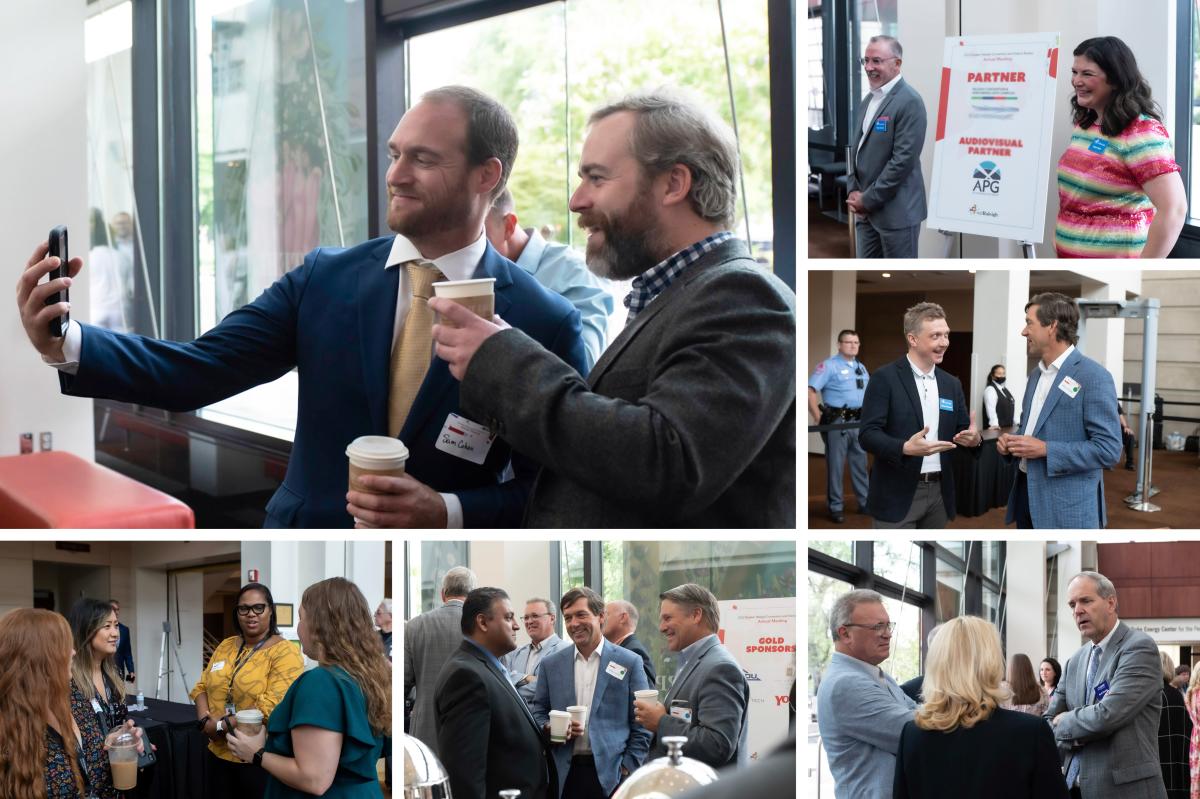 ---
3 Here'​s another one and a big one—tourism numbers from 2022.
It takes quite a while for all of the numbers to be crunched and the economic data to be collected to be able to report tourism numbers from the previous year. We just got the economists' report on 2022 last week, and we will be releasing those numbers at the meeting and to the media at the same time. We hope you will be as interested as we have been in Wake County's full recovery after the pandemic, in which industries are already back to full capacity and what sectors will take a little longer. It's valuable intel and annual reporting to have in your back pocket.

4 As it relates to the DSP—use it to your advantage.
I know the DSP can sound kind of lofty and above your pay grade (it's above mine), but if I were a business owner or an industry-allied stakeholder in Wake County, I would want to know where we are on the 10-year plan or what's left to do and here's why... 
If I know there are developments in my part of the county and those developments will be affecting and bolstering tourism, I am going to start thinking ahead to my own strategic plan. How can I design my marketing approach (or optimize my supply chain) to make the most out of those updates? For example, if I have a restaurant close to one of the new venues that is part of the Sports section of the DSP, how can I position my restaurant in front of visiting athletes, their friends and families, to bring in 30+ people at a time, on a regular basis? I'd also want to know from the Bureau about future sports event prospects/leads and how can I know when they are definitely coming.
That's just one example, but there are so many more ways you can factor the work of the DSP into your business plan wherever you are.

5 In case you're wondering—they're back.
Last but not least, we're bringing back the breakfast burritos. Centerplate's breakfast bar was a massive hit last year (we have increased the number of burritos, but you may want to get there early to ensure you snag one). In addition, there will be fresh fruit and yogurt parfaits, a few pastries and some gluten-free options. The breakfast alone is worth the price of admission.
Again, the meeting is on Thurs., Aug. 17, 2023, in A.J. Fletcher Opera Theater at Martin Marietta Center for the Performing Arts. The networking and breakfast begin at 9am, the session at 10am.
We genuinely hope to see you there!
P.S. You might want to wipe the fingerprints off the camera on your phone. There could be a new Raleigh-branded selfie spot close by. I'm just saying...
......
Photos by David Kuhn

Author: Karen DeSollar
Karen DeSollar is creative director at the Greater Raleigh CVB and has worked for over 15 years in the tourism sector. She started her career as an editor and earned a bachelor's degree in speech communications and English and a master's in journalism. She added graphic design to her bag of tricks when she spent 13 years as director of communications at a university in San Diego.
Comments